AUGUST 2019
Skill of the Month
PRETEND PLAY
We have all cooked pretend food for our parents and grandparents. It is perhaps one of the earliest games that babies and toddlers play as they emulate us feeding them! Felt fruits and vegetables in vivid colors will engage kids as they develop their motor skills, language skills and creativity through this age-old pretend play!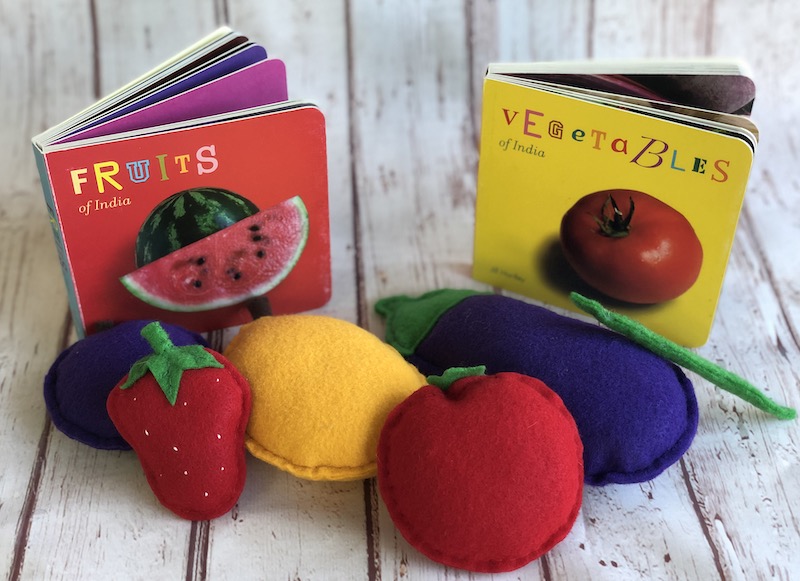 Book: Fruits of India and Vegetables of India

Author and Illustrator: Jill Hartley
India is home to a rich variety of fruits and vegetables: some are local to the region, while others travelled thousands of miles and have since found a home here. These full-colour board books introduce both rare and common Indian fruits and vegetables to the very young. Each book comes with a list of each topic's words in English, with space to add words in your own language. This series takes children on a visual journey that is at once exotic and familiar.
Read a Full Review of the books
Play Kit: Felt Fruits and Vegetables
Custom hand-made felt fruits and vegetables with an Indian flavor in vivid colors and lovely textures that encourage cooking pretend food and playing pretend farmer's market!