11 Amazing Picture Books on Grandparents!
posted by Toka Box Editorial Team , September 01, 2020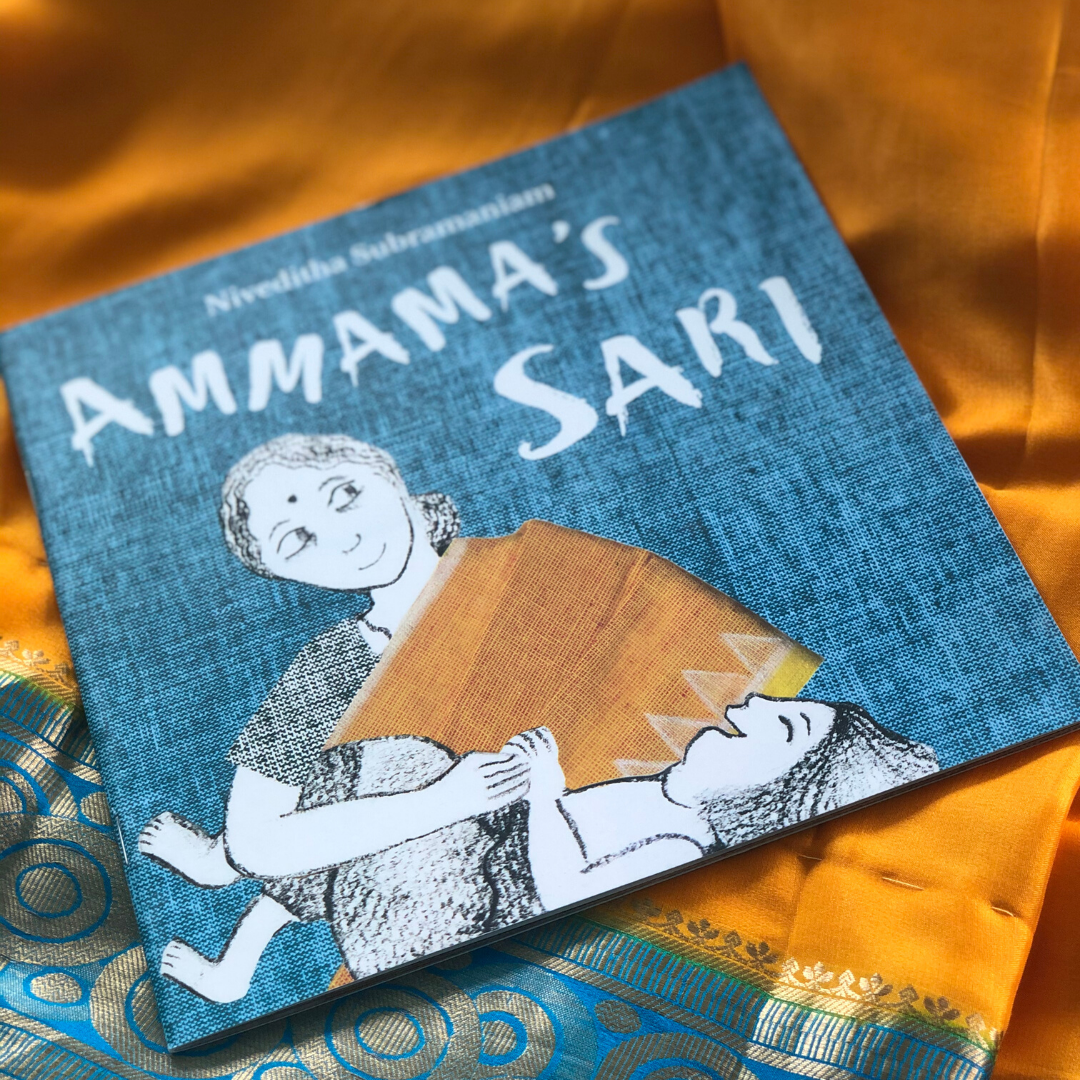 Grandparents are special people indeed! Here are 11 amazing Indian picture books about grandparents.

1. Pickle Mania by Srividhya Venkat, Illustrated by Shailja Jain
Age: 6 to 9 years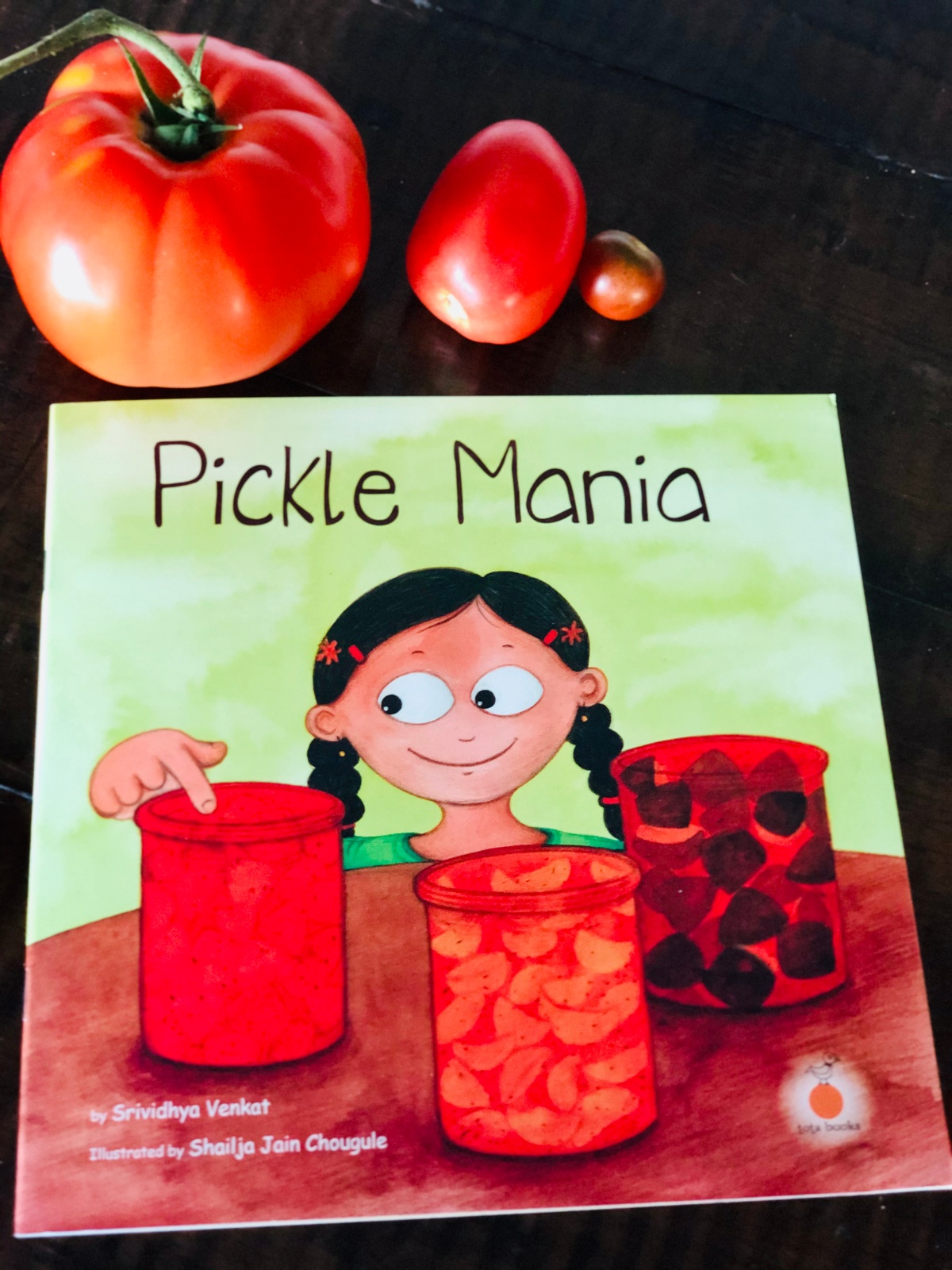 What it's about: There is something special about this book because for many people, pickles combine the many tastes and textures of India. I remember eating a pickle as a girl, eating it even though it made my mouth water.

In this book, Nitya wants to eat spicy pickles just like her grandparents and the other adults but finds them too spicy. She declares pickles to be too spicy for children so she goes about making pickles for children. She is determined to have pickle of her own! She works with her paati to create a very different kind of pickle. What does she do to satisfy her 'Pickle Mania'? a delightfully delicious story of a little girls resolve to have a Pickle of her own.
This book is the Toka Book pick of the month in our September 2020 box! We pair it with an incredible Flavor Challenge. Check it out here!


2. Amachi's Glasses, Written and Illustrated by Priya Kuriyan, published by Tulika Books
Age: 3 to 5 years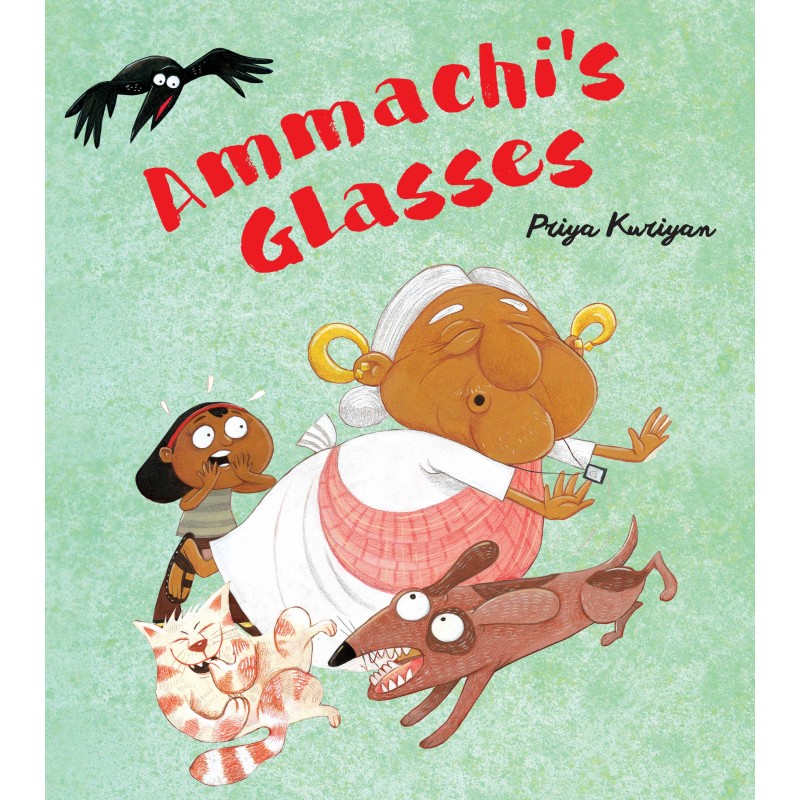 We are in love with this wordless book and it is created by one of our favorite illustrators, Priya Kuriyan! Ammachi can't find her glasses one morning and everything goes topsy-turvy!
Page after page spills with drama, humour, detail and local flavour as Priya Kuriyan spins a hilarious tale about a crazy day with unforgettable Ammachi — "the archetypal grandmother from memories of my own childhood in Kerala," as Priya says. The celebrated illustrator is at her best in this her first wordless picture book. Oh, I wouldn't miss this book for the world!



This book is our Toka Box book pick for the Junior box for September 2020. We combine it by making a Teleidoscope. Find out what it is!

Buy this book now!

Toka Box | Amazon India
3. Ammama's Sari, written and illustrated by Niveditha Subramaniam, Published by Tulika Books
Age: 3 to 5 years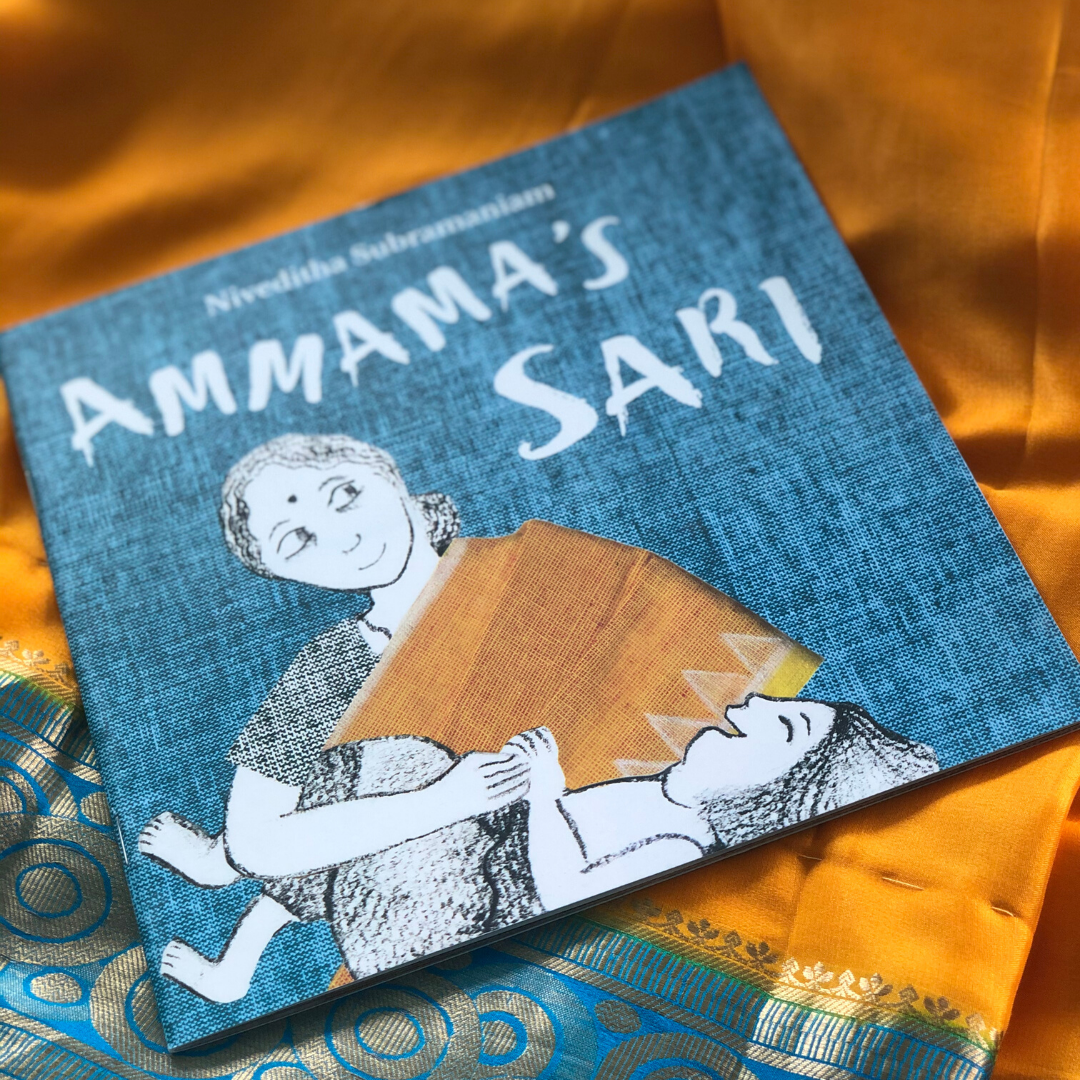 This book is as lovely, soft and comforting as grandma's upcycled cotton saris. You can almost smell the fresh, ironed sari as you read the book!

In the book, Ammama's sari has a hole in it! So she gets down to some snipping and stitching. And the sari becomes a pretty curtain, a snug baby-sling, a perfect plaything for the cat . . . Niveditha Subramaniam's stunningly textured cloth collages weave through the pages of this wordless picture book with the touch and feel of the sari. To her, they evoke comfortable sensory memories of her own Ammama — the grandmother for whom upcycling was as natural as being in a sari.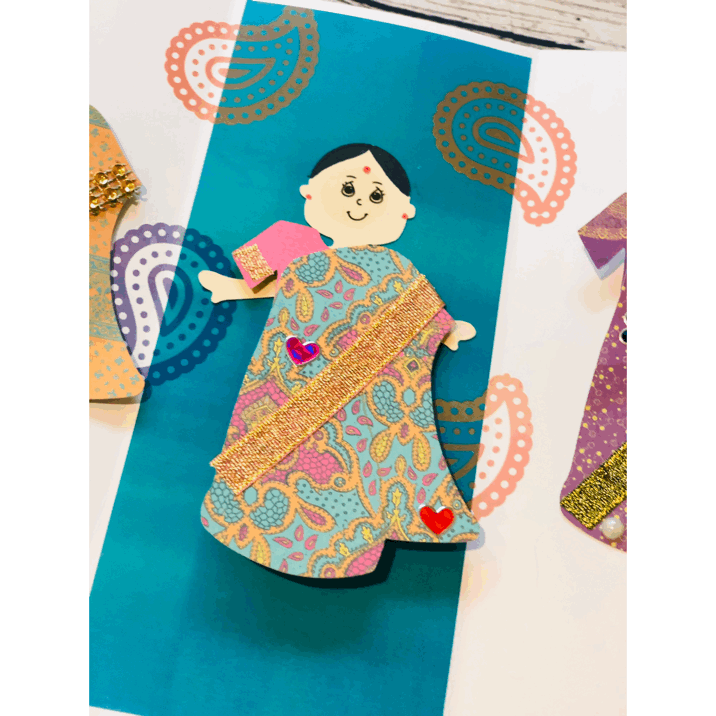 This book is our TOKA JUNIOR BOOK PICK for May 2020! We pair it with an activity that uses imagination and culture. It's a textile upcycling project that your kids will absolutely love!
4. Nani's Walk to the Park, written and illustrated by Deepa Balsavar, published by Pratham Books
Age: 3 to 5 years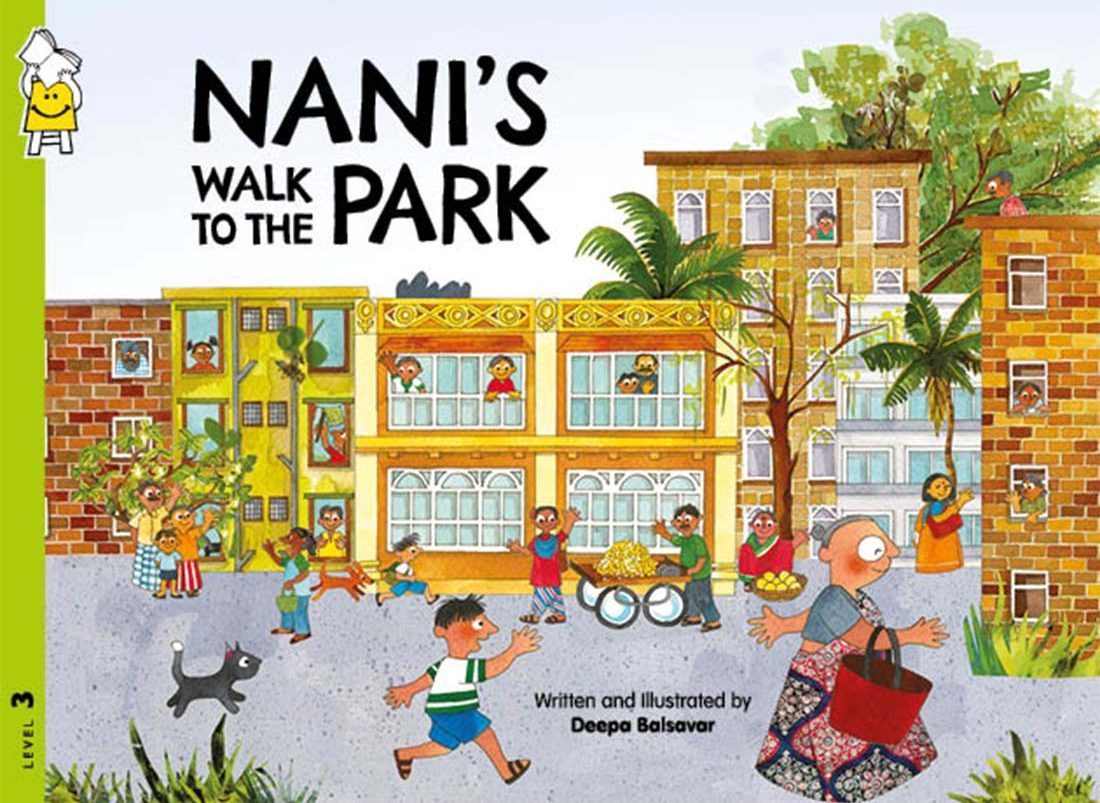 This is such a spectacular book! Venki decides to go with his Nani to the park for a walk. Nani says that she walks slowly but Venki doesn't mind. "But Nani, the park is that way!" says Venki as Nani walks down the street. Turns out that Nani takes many roundabout routes to the park. She has named each lane in a unique manner. They first start with the Lane of Treasures, which is Nani's name for the bustling and colorful marketplace. They pass by the Lane of Beauty, which is the lane that has goddhis -- which are traditional handmade quilts made of recycled material, usually old cotton sarees. They pass by the Lane of Friendship, where Nani meets her old and dear friend. They knew each other since childhood and grew up together. Venki and his Nani pass so many such aptly named lanes and the entire book is pretty magical. Don't miss this book!

Buy this book here!
5. Thatha at School, written by Richa Jha, Illustrated by Gautam Benegal, published by Pickle Yolk Books
Age: 6 to 8 years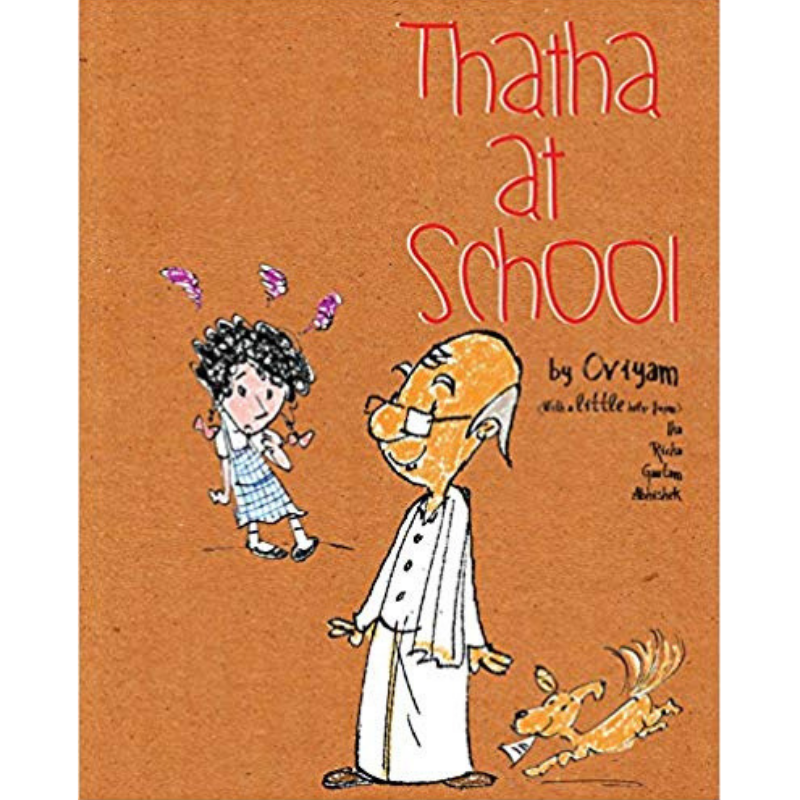 I remember when I was in school and my parents asked me to take my paati to the fancy fete. I was a little miffed - everyone came with their fancy and stylish friends from abroad but I had to bring my paati in her madasar sari? But the experience turned out to be spectacular. My paati was a huge hit with all my friends and teachers. She played all the carnival games she could, ate masala dosa with me and her presence was a huge novelty!

Richa Jha's Taatha at School reminds me so much of this childhood incident! It is about a girl named Oviyam who doesn't want her dhoti-wearing Thatha (grandpa) accompanying her to school; her friends will laugh at him, for sure. After all, the traditional dhotis don't look as smart as pants do, do they? Oviyam must find a way to prevent Thatha from going to school. Read this funny endearing story of Oviyam's embarrassment, her insecurities, and her finally dispelling the demons in her mind. Much like my own story, this one has an endearing and surprising twist in the end!
6. Granny's Sari, written by Asha Nehemiah, Illustrated by Subir Roy, published by CBT
Age: 3 to 5 years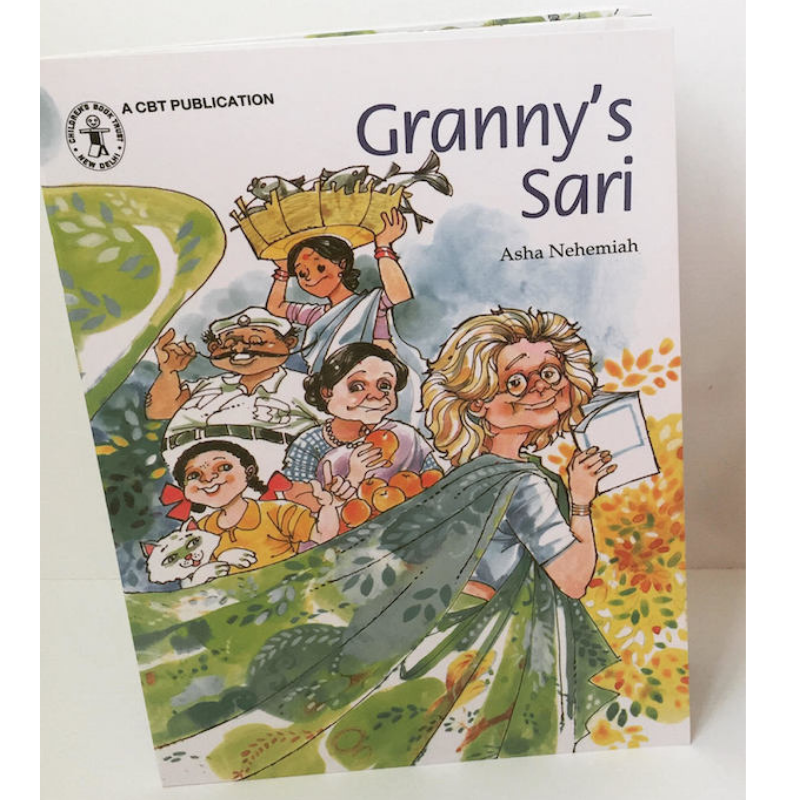 Granny's favourite sari flies off in the breeze. A little girl accompanies her grandmother from place to place to help her find it.
An endearing story that very subtly teaches kids the value of giving and sharing. As Granny tells her grand-daughter, "When my sari was with me, it made me happy. After it flew away from me, it made so many people happy."
Buy this book now!
7. Grandmother School by Rina Singh, Illustrated by Ellen Rooney, Published by Orca Book Publishers
Age: 6 to 8 years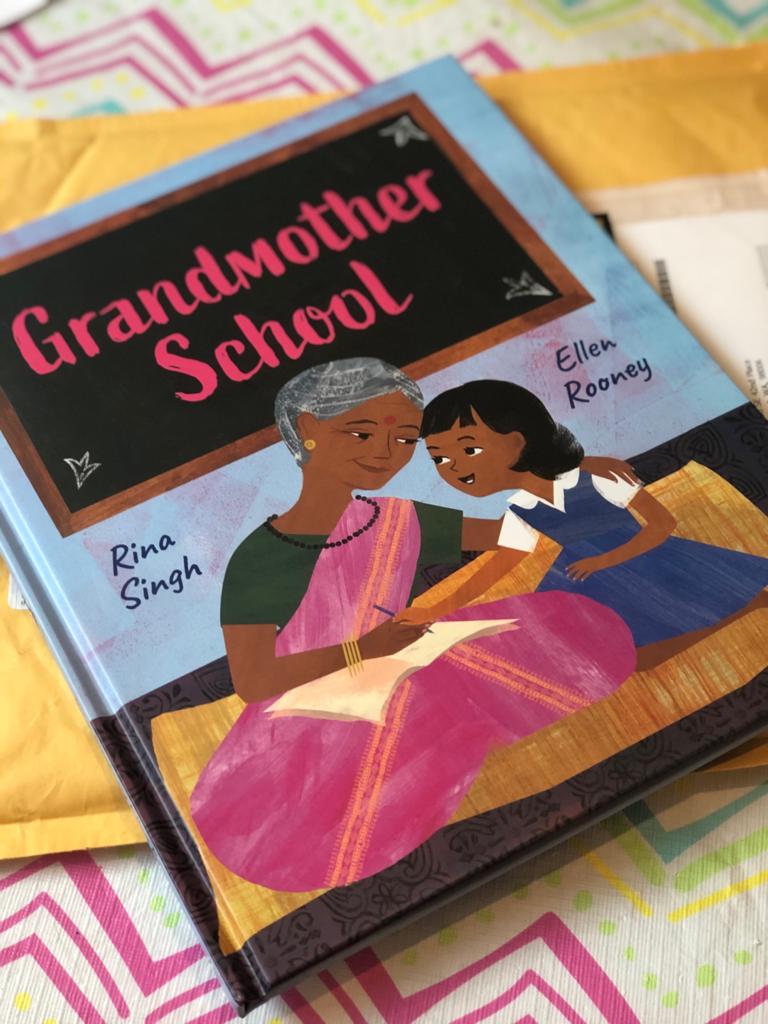 Grandmother School tells the true story of a community of grandmothers in India, courageously fighting the shame of illiteracy and subsequently affirming the life-changing power of education. Every morning, a young girl walks her grandmother to the Aajibaichi Shala, the school that was built for the grandmothers in her village to have a place to learn to read and write. The narrator beams with pride as she drops her grandmother off with the other aajis to practice the alphabet and learn simple arithmetic. A moving story about family, women and the power of education, when Aaji learns to spell her name, you'll want to dance along with her!
8. My Dadima Wears a Sari by Kashmira Sheth, illustrated by Yoshiko Jaeggi, Published by Peachtree

Age: 6 to 8 years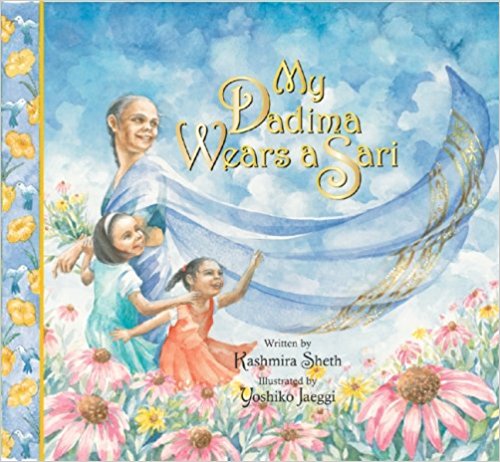 Every day, Rupa's grandmother wears a beautiful Indian sari. Each is brightly colored and very beautiful. Don't you ever want to wear a grey skirt and a red blouse with round buttons like Mommy or a green dress like me? Rupa asks. But Dadima prefers to wear her traditional saris.

9. My Grandfather's Stick/Mere Nanaji Ki Chhari (English-Hindi) by Nandini Nayar, Illustrated by Kshitz Sharma, Published by Tulika Books
Age: 3-5 years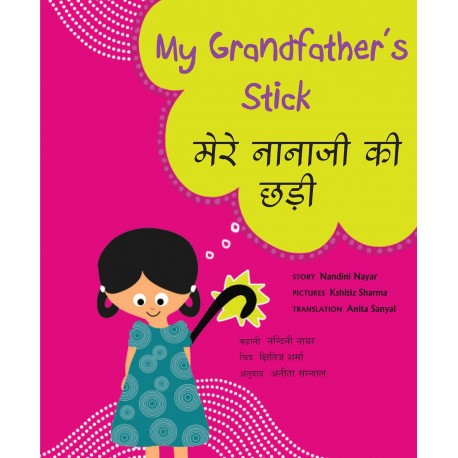 It can fly and do magic. It is a horse and also a pencil. What is it? Bright cutout illustrations give wing to the imagination! Enjoy this beautiful and heartfelt bilingual book.
10. Monsoon Afternoon by Kashmira Sheth, Illustrated by Yoshiko Jaeggi, Published by Peachtree Publishers
Age: 6 to 8 years
It is monsoon season in India. Outside, dark clouds roll in and the rain starts to fall. As animals scatter to find cover, a young boy and his dadaji (grandfather) head out into the rainy weather.
The two sail paper boats. They watch the peacocks dance in the rain, just as the colorful birds did when Dadaji was a boy. They pick mangoes and Dadaji lifts up his grandson so he can swing on the roots of the banyan tree, just as Dadaji did when he was young. Finally, when the two return home, hot tea and a loving family are waiting.
11. Thukpa for All by Praba Ram and Sheela Preuitt, Illustrated by Shilpa Ranade, Published by Karadi Tales
Age: 6 to 8 years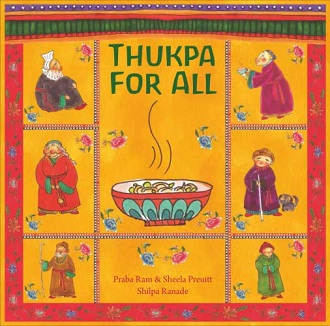 Tsering can't wait to taste his grandmother's delicious noodle soup. He invites a string of friends and neighbors home. But as preparations get underway, there is a power cut and the house is plunged into darkness. Will Abi be able to put together the much-anticipated thukpa? Told from a blind child's perspective, this tale by Praba Ram and Sheela Preuitt is accompanied by Shilpa Ranade's stunning illustrations.