111 Trees - How One Village Celebrates the Birth of Every Girl by Rina Singh
posted by Preethi Chandrasekhar, September 07, 2020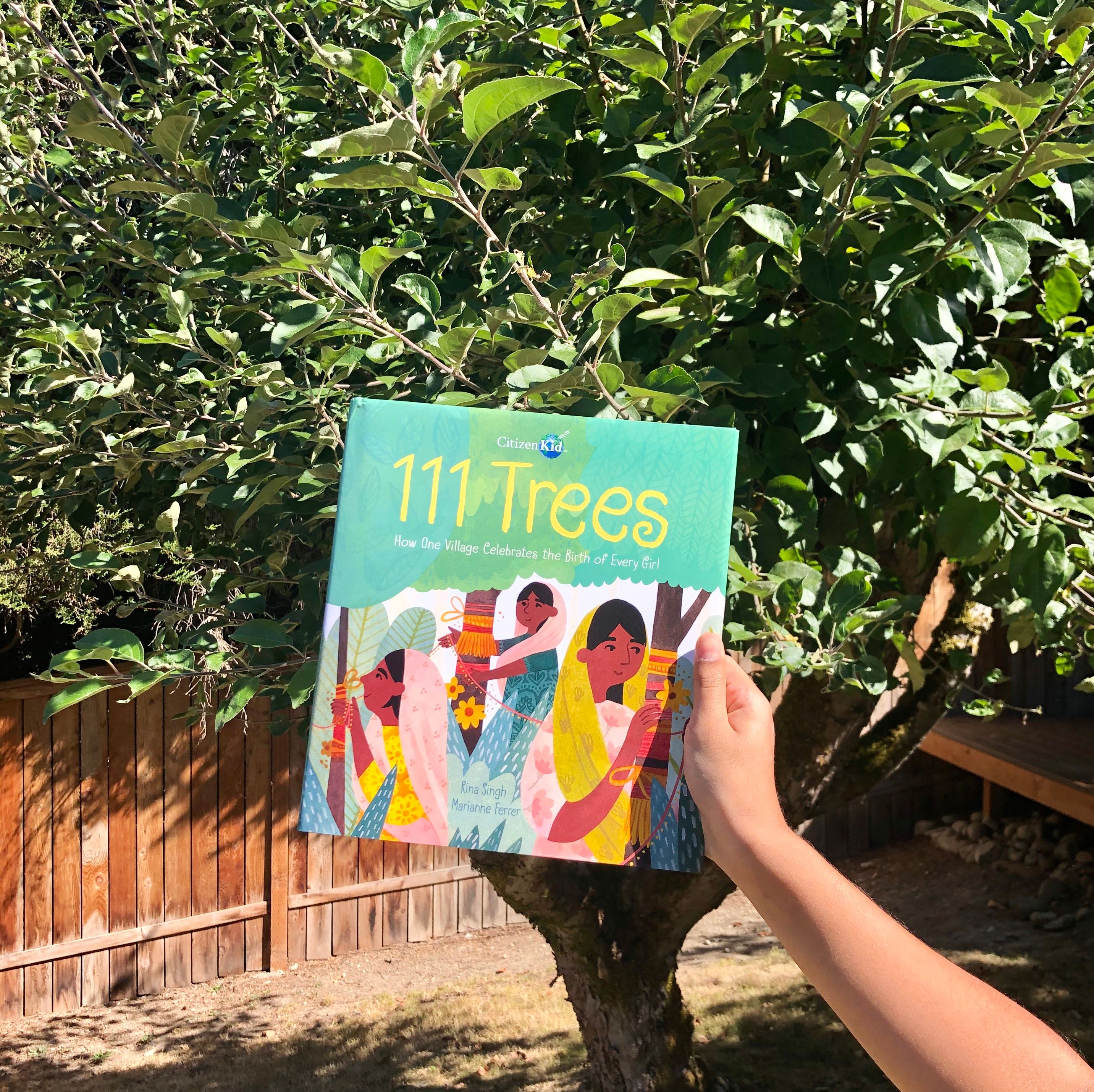 Written by Rina Singh, 111 Trees - How One Village Celebrates the Birth of Every Girl is a picture book for children that talks about the bonds of humans and nature, sustainability, and the concept of eco-feminism!
This is the story about how one person brings a huge change to his village by planting trees celebrating the birth of girls!

Based on a true story of Shyam Sundar Paliwal, the book traces his life from the early loss of his mother and his connection to trees to how he become the sarpanch of a village in Rajasthan, India who decides to plant 111 trees to celebrate the birth of every girl in the village!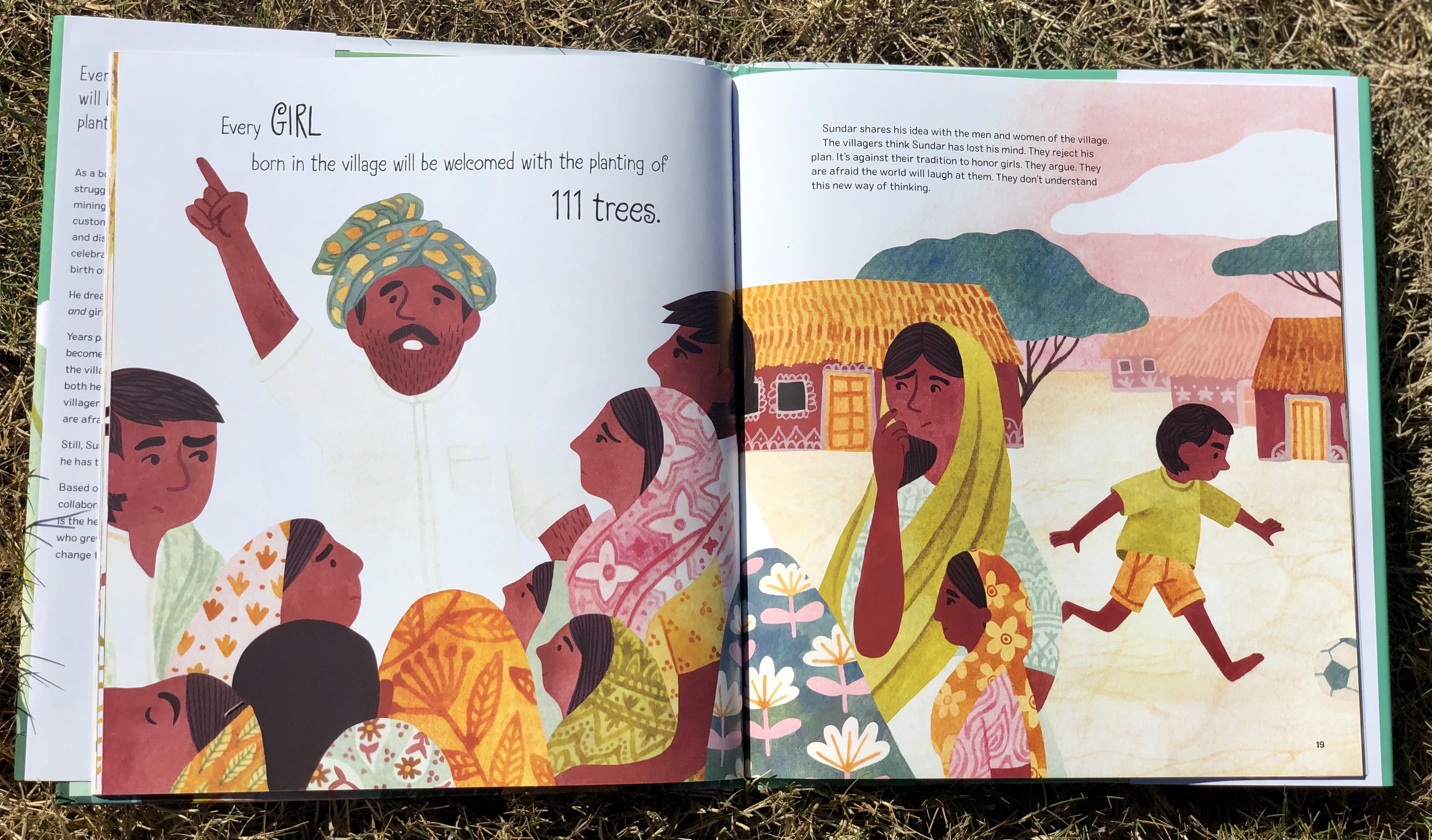 Daughter, Water, and Trees become Shyam Sundar's motto when he loses his daughter to an illness. He sees the devastation to the countryside and village because of the marble factory mining near his village and foresees the loss of his village's future!
When he comes up with the idea to plant 111 trees for every girl child born in the village, he faces resistance! But when he persists, the villagers slowly see the change it is bringing to their lives where the women don't have to walk far to get water, access to food gets better, the barren land, now fertile, welcomes birds and animals back.


He ensures that the villagers promise to send their girls to school and put an end to the illegal practice of marrying the girls off before they are 18.

I read this book aloud to my 9 yr old, who had many questions about why there is inequality in India between boys and girls. She was fascinated by the term eco-feminism! Of course, I am an eco-feminist, she said.
The author's note at the back mentions how India's agricultural society fostered inequality between boys and girls, because boys are more useful in the fields. My daughter and I had a spirited discussion about why this may or may not be so based on our own chores in our vegetable garden. Girls get the weeding, planting and ensure the bugs don't get the plants. We fertilize and harvest. The man of the house only does the heavy-lifting! Shouldn't the girls be just as important for a good harvest?
The illustrations by
Marianne Ferrer
capture life in the village beautifully, our favorite spread is the one where the girls tie threads around the trees to renew their bonds to them. How powerful!
A thought-provoking book, about the power of individual action for environmental sustainability and equality!