11 Best Children's Books on Indian Music and Dance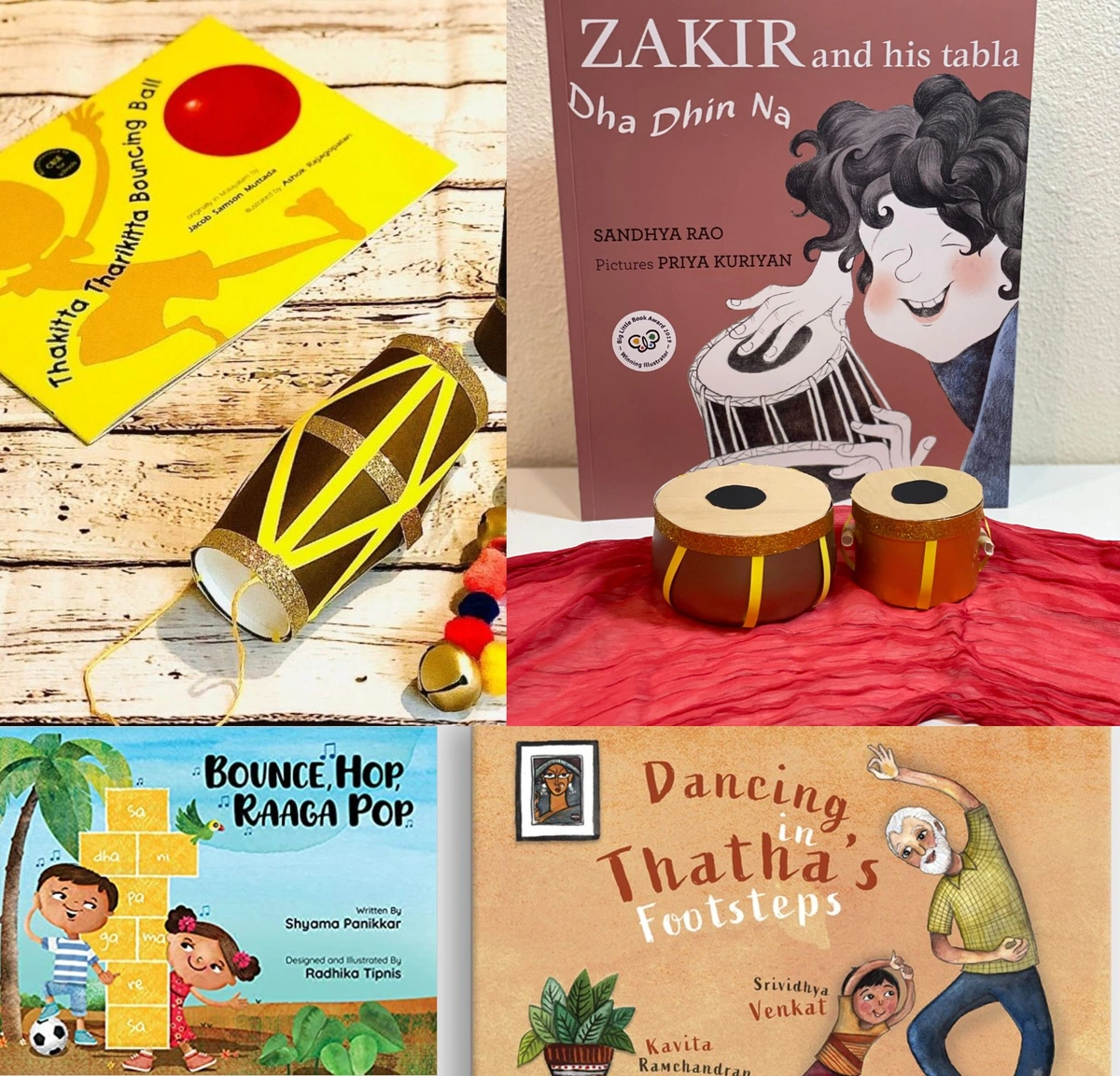 Looking for the best children's books on Indian music and dance? You will love the books in our list.

From books about boys dancing and the girls playing the tabla, you simply must check out these 11 beautiful books!


1. Thakitta Tharikitta Bouncing Ball
Age group: 3 to 5 years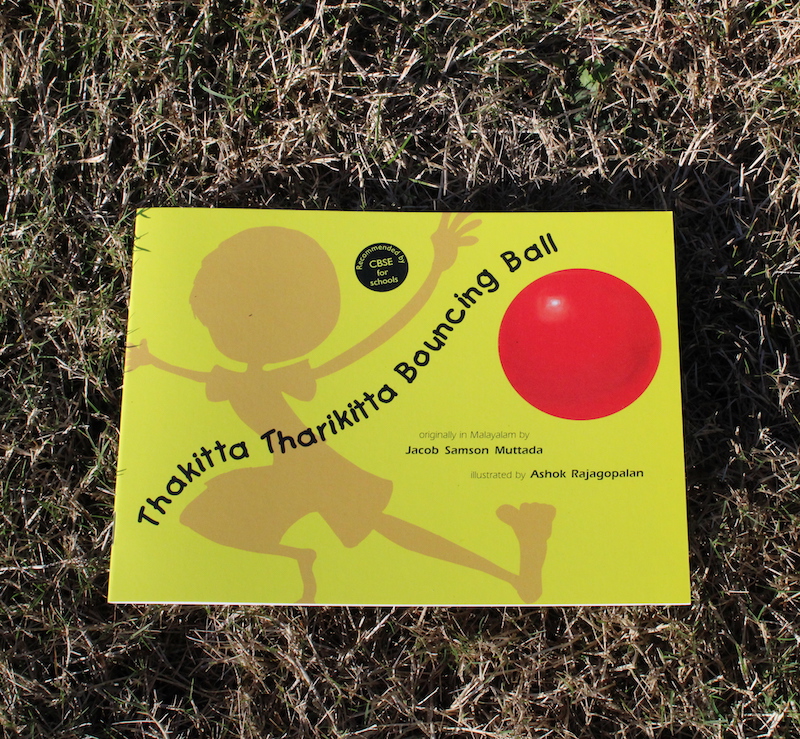 Thindakkam thindakkam thindakkam tha,
Up the mountain and down the hills.
Catch the ball, thindanam tha,
Throw the ball, thindanam tha
The pages of this book resound with the rhythm of dance as Abu's big red ball bounces in tune with the delightful illustrations.
2. Bounce Hop Raaga Pop
Age group: 6 to 8 years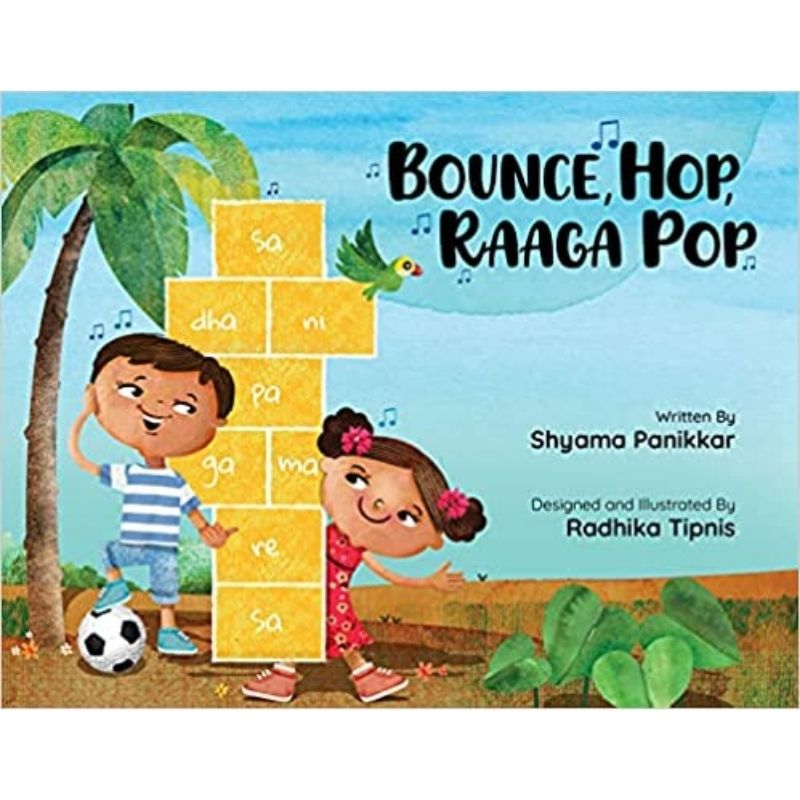 Indian Classical Music and Mathematics are intrinsically linked to each other. Join Riaan, Nyra, Anup and Veda as they create musical patterns through a hopscotch game, accompanied by an orchestra, they never imagined could exist. The book also includes an activity for children to try on their own once they read the book, and a QR code which can be scanned to listen to the audio patterns in the book, in the author's voice!

3. Bravo Anjali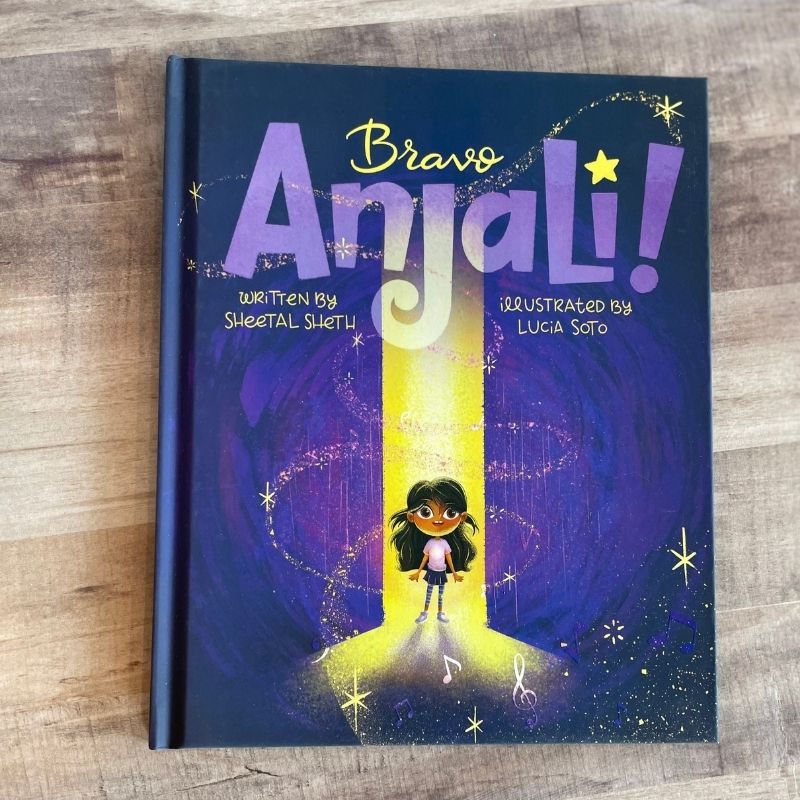 Age: 6 to 8 years
For Anjali, playing the tabla is something that comes naturally. She loves the feel of the drum beneath her fingers and getting lost in the music. But when the boys in her class give her a hard time for being better than them, she messes up on purpose.
When her teacher announces a contest where the winner will get to perform with him at his next concert, Anjali is distraught. Winning the contest would be a dream for Anjali. But it seems like the better she gets, the meaner some of the kids are.
4. Zakir and His Tabla
Age: 6 to 8 years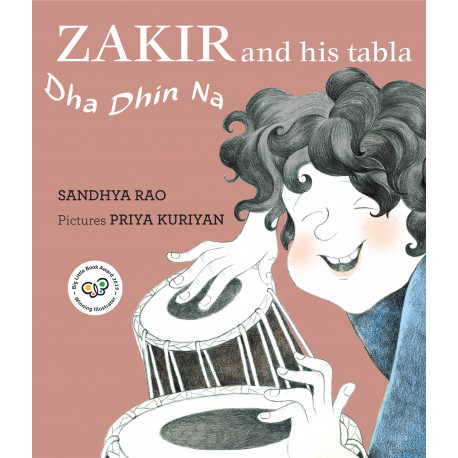 From a childhood around music to the highs of a performer who took the tabla to the world, this joyous story introduces children to the musical genius, whose busy fingers and flying curls make him the inimitable Zakir Hussain.
Just a day and a half old, the very first words Zakir hears from his famous father, Allarakha, are bols — rhythms played out on tablas! From then on, rhythms sing and dance in his head, on Amma's cheeks, on the pots and pans in the kitchen…
5. A Musical Road Trip
Age: 6 to 8 years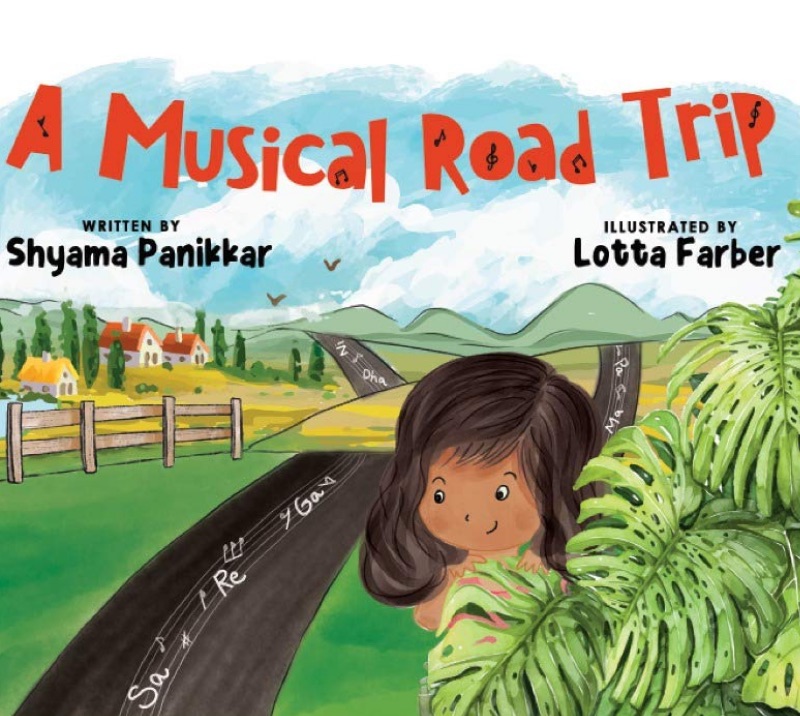 A Musical Road Trip will help children visualize their musical notes and enjoy them more.


6. Malhar in the Middle
Age: 6 to 8 years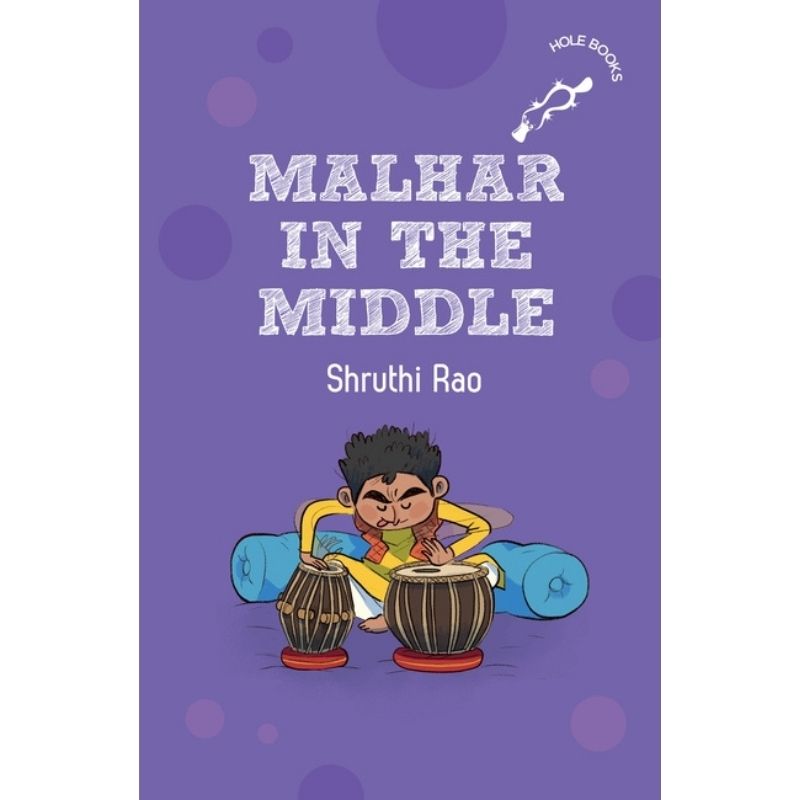 Malhar wants to be a famous tabla player. But why do tabla players always sit to one side of the stage? Are they not important enough? Malhar wants answers--and he wants to sit in the middle!
7. Music for Joshua

Age: 6 to 8 years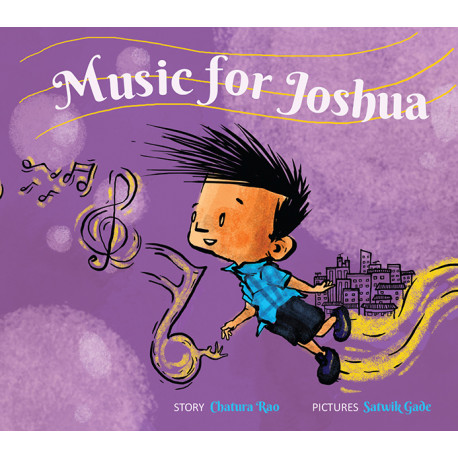 Joshua loves music. But learning to play an instrument isn't likely, he knows. One day he hears the notes of a guitar… and ends up following a music teacher from house to house, watching and listening. If only he could learn too!
From the award-winning author of Gone Grandmother comes another endearing story that takes us into the heart of a family from the small East Indian community of Mumbai. Against a hazy skyline of high-rises, amidst monsoon skies, the buoyant pictures zoom in on colourful old buildings, trellised balconies, sloping roofs and cobbled alleys to bring us the ambience of a typical 'gaothan'.
8. The Magic in My Fingers
Age: 6 to 8 years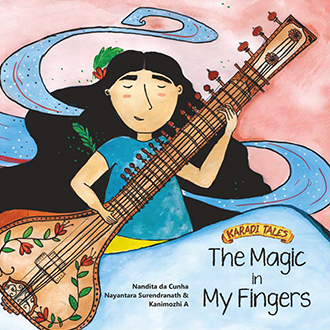 If Roohi's mischievous brother doesn't attend sitar practice, then Baba won't take him to the market. And Roohi won't get the kite that she so badly wants! Can she keep Baba from losing his temper?
Loosely based on the childhood of renowned surbahar player Annapoorna Devi, this is a charming tale about how a young girl discovers the magic in her fingers in more ways than one.
9. She Sang for India

Age: 6 to 8 years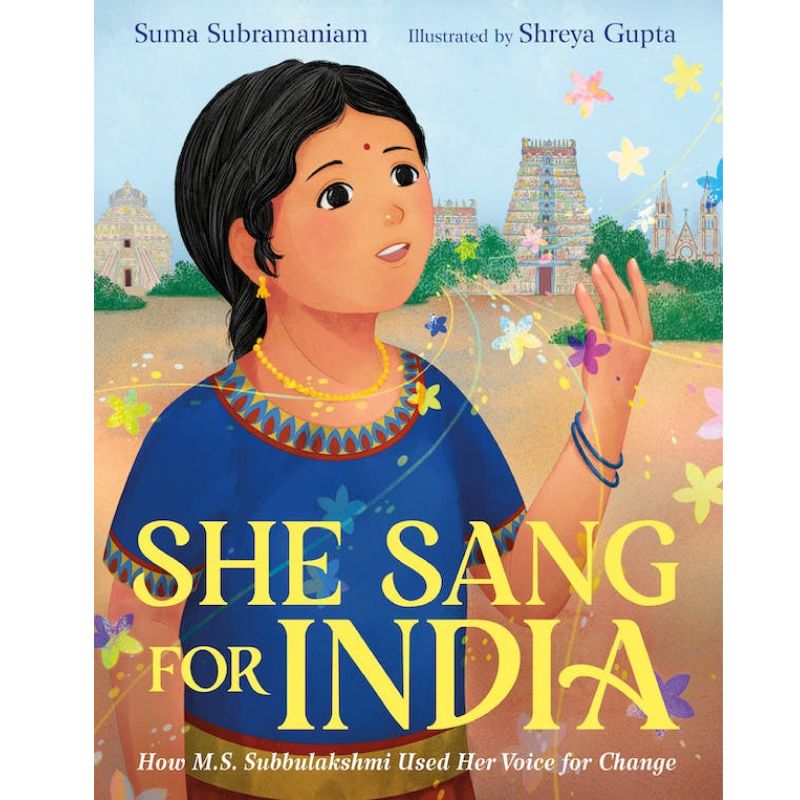 'She Sang for India: How M.S. Subbulakshmi Used Her Voice for Change' is a picture book biography about M.S. Subbulakshmi, a powerful Indian singer who advocated for justice and peace through song.
Before M.S. Subbulakshmi was a famous Carnatic singer and the first Indian woman to perform at the United Nations, she was a young girl with a prodigious voice.
But Subbulakshmi was not free to sing everywhere. In early 1900s India, girls were not allowed to perform for the public. So Subbulakshmi busted barriers to sing at small festivals. Eventually, she broke tradition to record her first album. She did not stop here. At Gandhi's request, Subbulakshmi sang for India's freedom. Her fascinating odyssey stretched across borders, and soon she was no longer just a young prodigy. She was a woman who changed the world.


10. Dancing in Thatha's Footsteps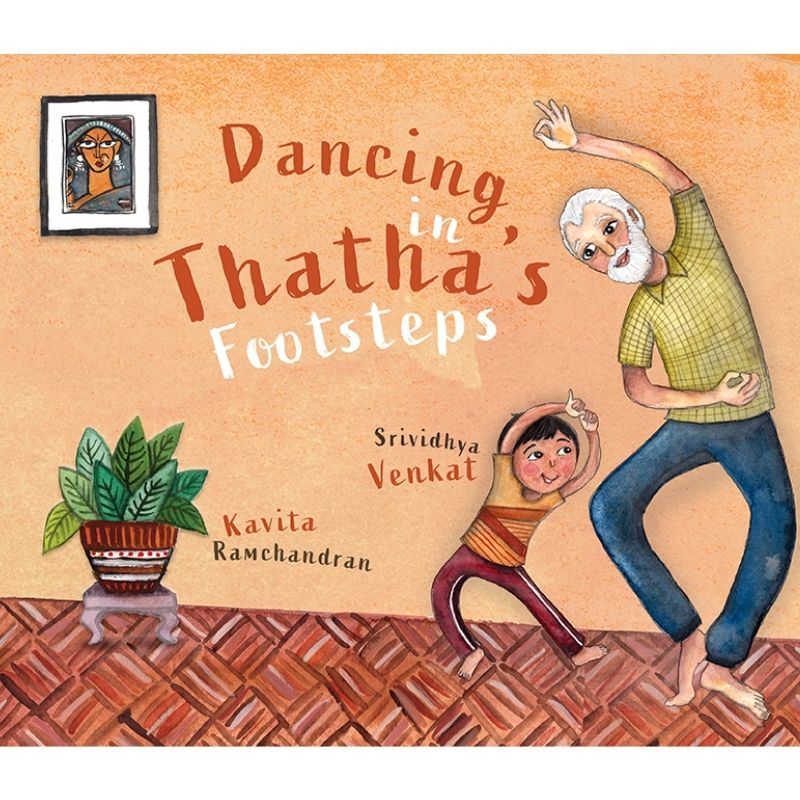 On Sundays, Varun has his karate lesson, and his sister Varsha heads to dance school with their grandfather. One weekend, Varun reluctantly accompanies his sister to her lesson. Bored of waiting, he peeks into the classroom, and almost immediately, he is fascinated by the rhythm and grace of bharatanatyam, a dance from India that Varsha is learning to perfect. Varun tries a few moves at home in secret because…well, boys don't dance, do they? His grandfather is not so sure. Will Thatha be able to convince Varun to dance in his footsteps?
11. Shiva Loves to Dance
Age: 6 to 8 years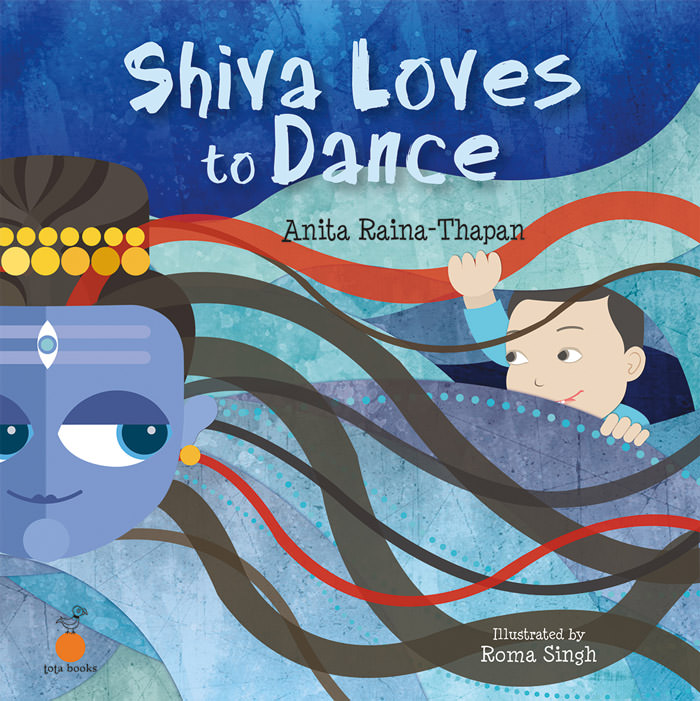 Did you know that when Lord Shiva dances, he creates a new and happy world? Join little Gittoo as he learns how mountains grow taller and rivers flow faster…and how even birds, animals and butterflies love the sound of Lord Shiva's jingling feet and the beat of the damaru! When you dance, sing or play music, you too can create a special world of your own – here's an enchanting story that will make you clap your hands with joy!