A Baby's First Touch and Feel Book about the Hindu Gods!
posted by Shweta Sharan, September 15, 2020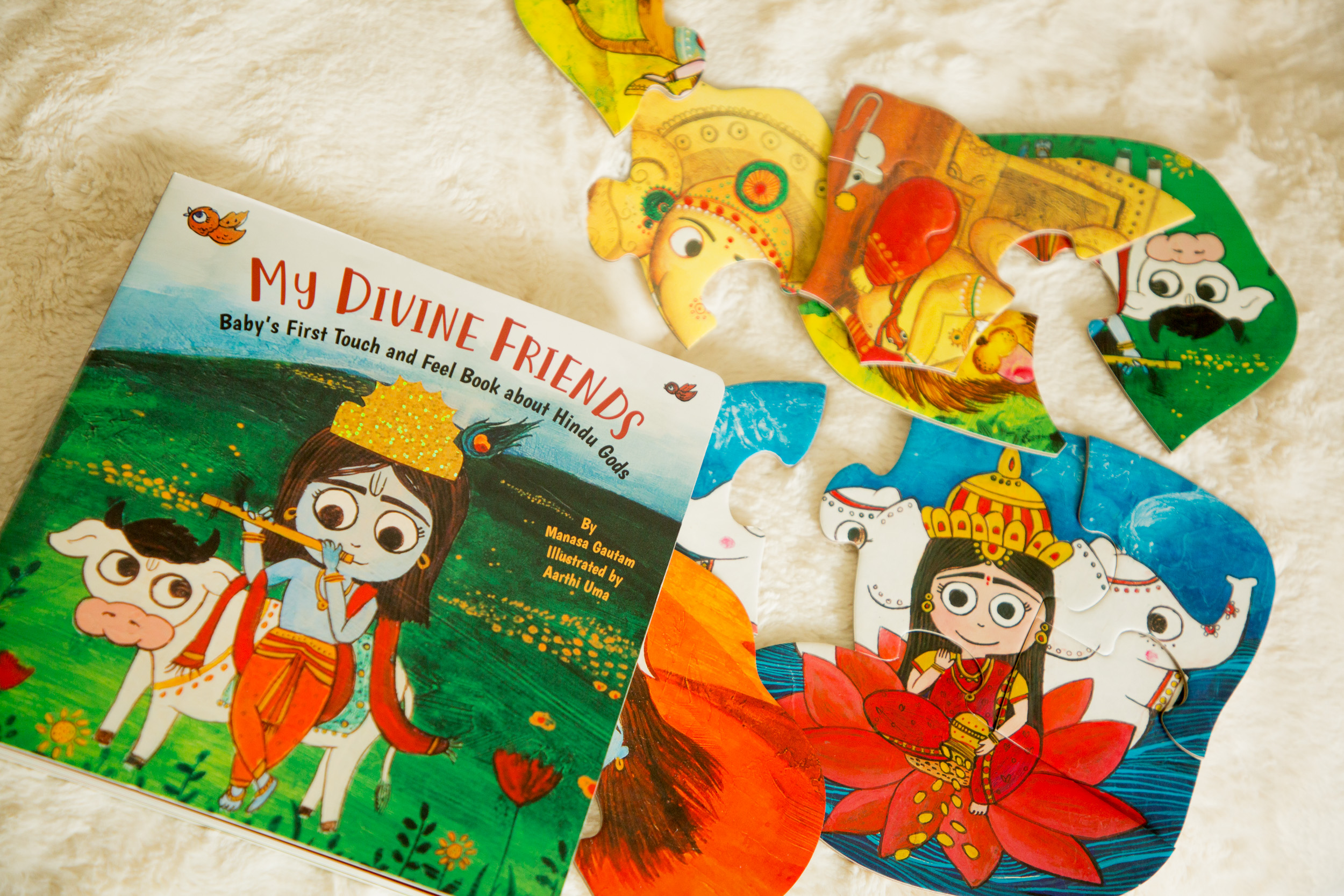 Created by Talegari Tales, 'My Divine Friends' is yet another addition to the booming Indian board book market. This book is a child's 'first touch-and-feel book about Hindu Gods' and masterfully uses textured material to make our child's favorite gods and goddesses come alive!

I wish my daughter had been born in 2019 -- we have some amazing board books for babies this year! One of the most beautiful board books in the Indian children's book market is Manasa Gautam's My Divine Friends.'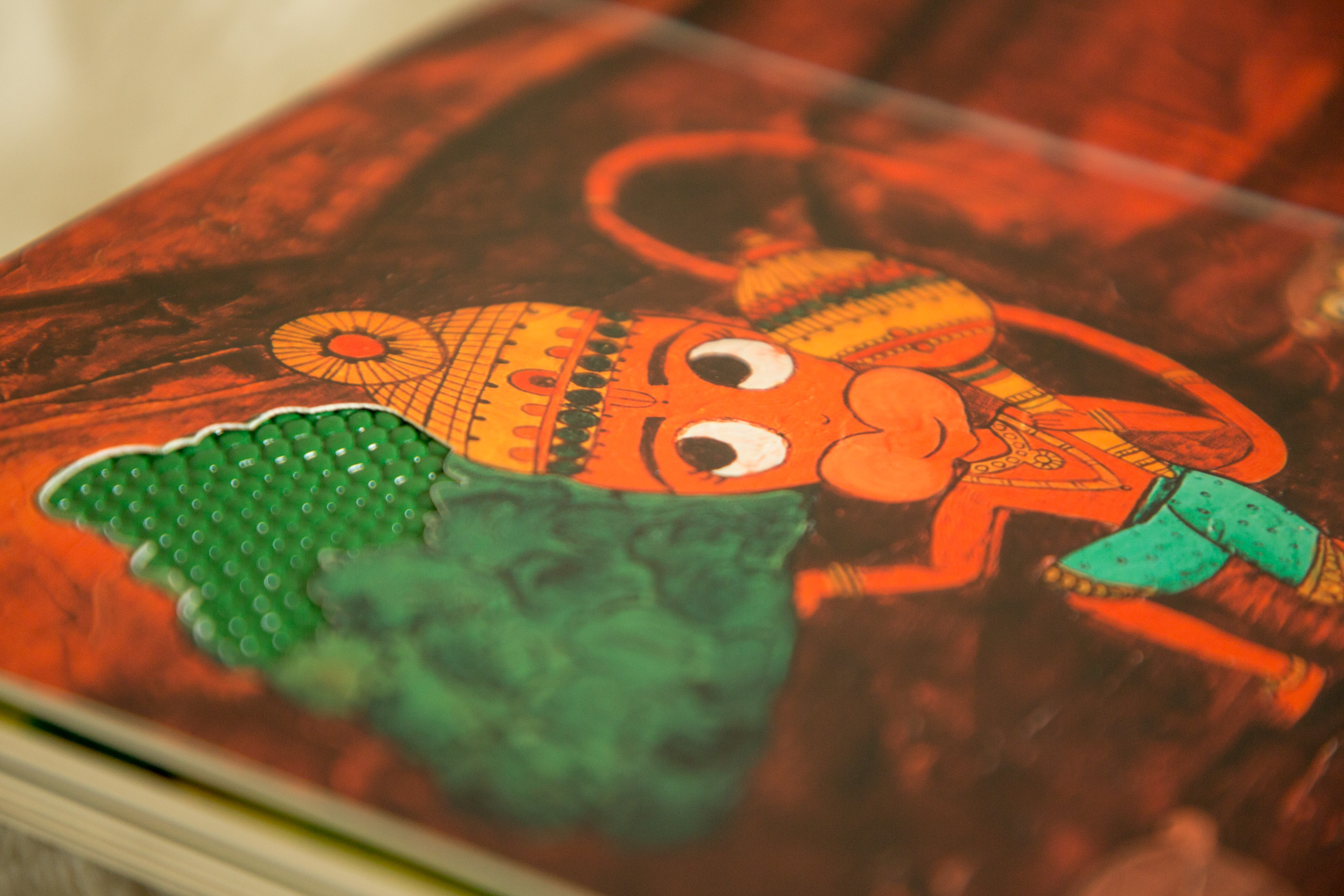 Created by Talegari Tales, the book takes us through all the beloved Hindu Gods -- Hanuman, Shiva, Lakshmi, Durga, Krishna, Saraswathi, and of course, Ganesha! Each God's name is spelled phonetically at the bottom of the page. Words are explained -- for example, when you read 'Shiva has the moon on his head and a third eye, he dances to the beat of his damaru," we are given an explanation of 'damaru' and all non-English words. We are told that ladoo is a sweet dish made up of flour, ghee, and sugar. The book is illustrated by Aarthi Uma, who brings charm and vitality to the pictures in this board book.


A stunning touch-and-feel experience

We love the sensorial elements in the book -- feeling Shiva's matted hair, the rocky mountain that Hanuman is carrying, Ganesha's trunk, or Lakshmi's shiny gold coins. The words, the illustrations and the textures make this such a rich and wonderful picture book experience for your children!
When I was a child, I always wanted to touch and feel Ganesha's trunk. This wish now comes true for other kids like me! My Divine Friends is a wonderful picture board book that introduces our Hindu Gods as friends to our little ones. It is a wonderful way to build our children's knowledge of their culture.