14 New Children's Books We Loved This Month!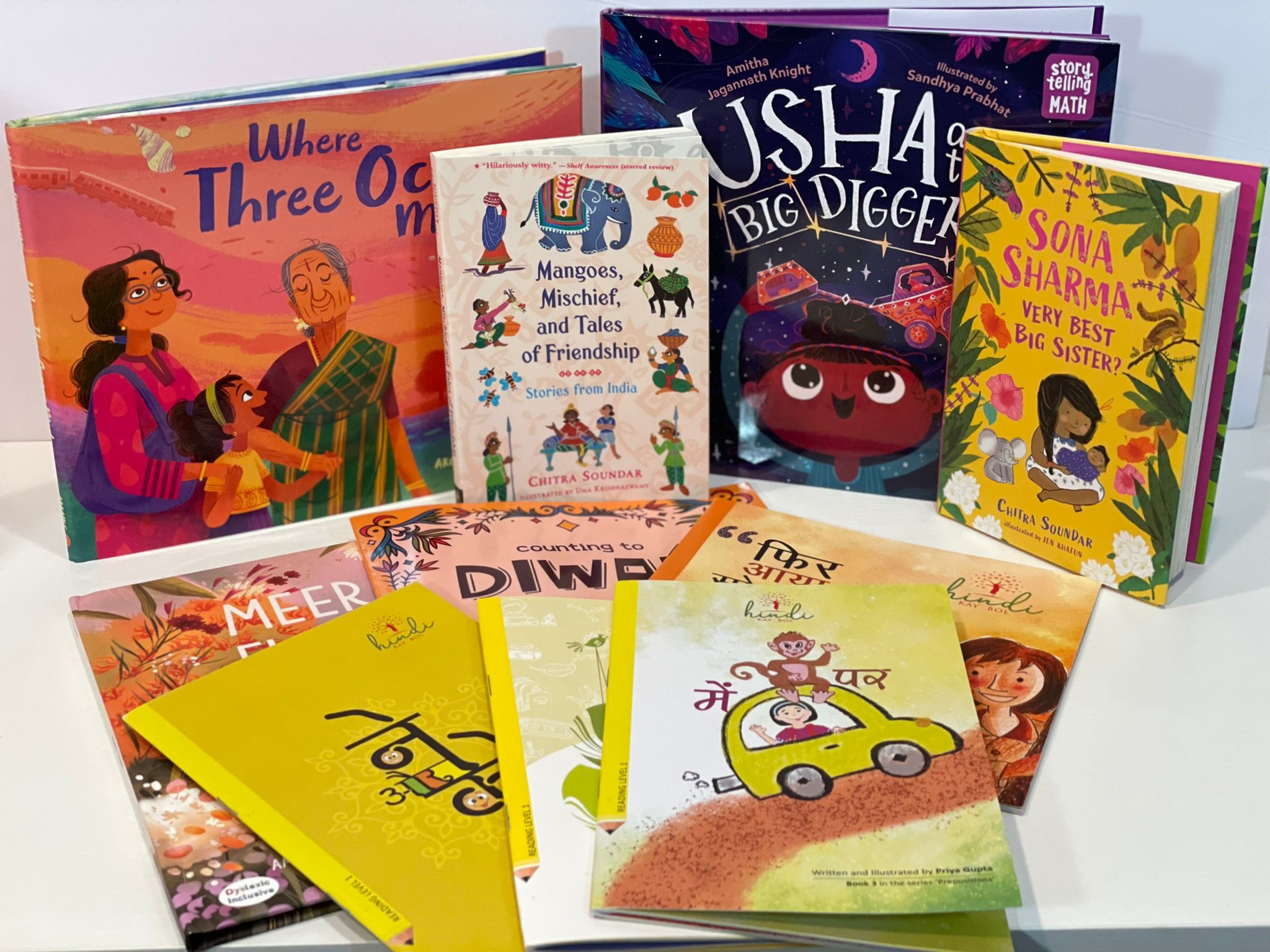 We have some incredible new arrivals to the Toka Shop this month! There are new books by Chitra Soundar, Rajani LaRocca, Amritha Jagannath Knight, Meera Sriram and more. We have a Diwali counting book, a Ramayana chapter book, a brand new Onam book, two new Hook books and two Hindi picture books that we absolutely adore!
1. Counting to Diwali by SC Baheti, illustrated by Rohan Dahotre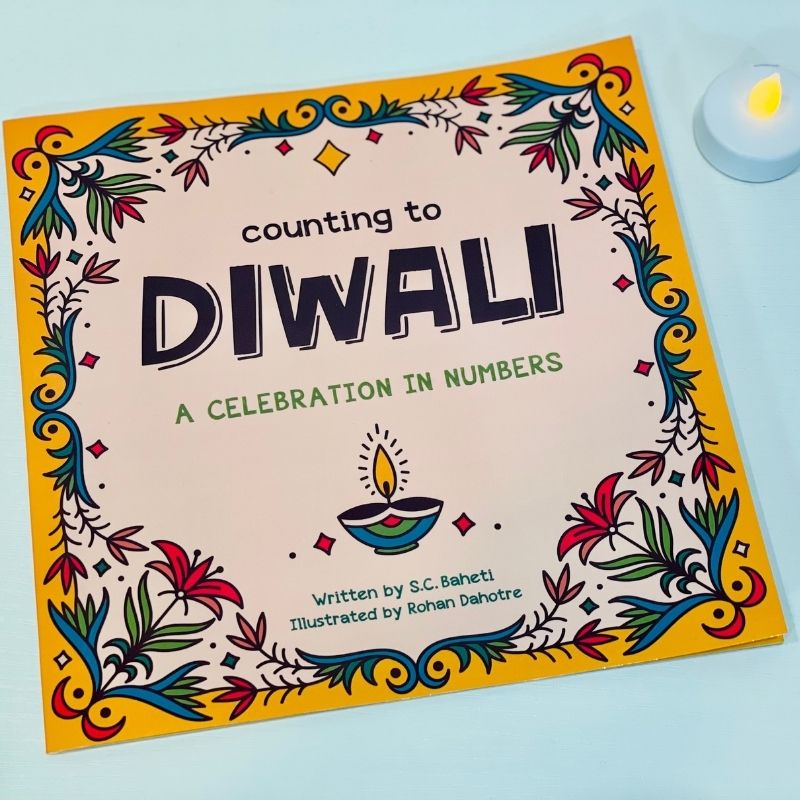 Age: 3 to 6 years
A fun Diwali counting book in Hindi! We count diyas, rangolis, kandils, jhumke and more! The book is an English transliteration of Hindi. A fun way to build vocabulary and spoken language and perfect especially if you are familiar with Hindi pronunciation of the words used here. Happy Diwali!
You can see inside pages in our online shop!
2. Meera's Flowers by Amy Jivani, Illustrated by Ana Oseynn
Age group: 6 to 8 years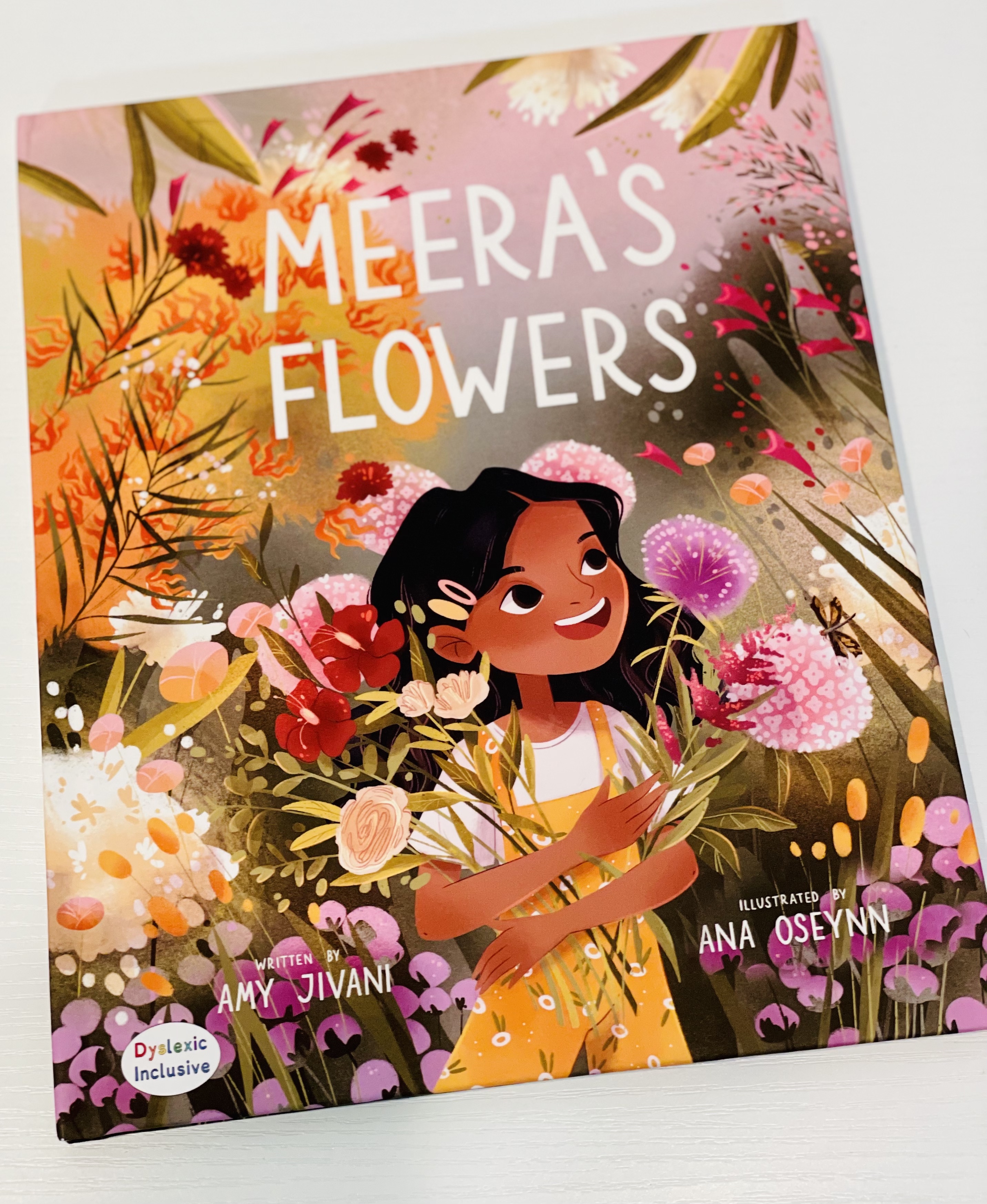 It is Onam and Meera is excited! She can't wait for her dad to fry plantain chips for the Onam feast and to help her mom make the pookolam (flower rangoli). When Meera gets her chance to make her own pookolam this year, she wants it to be perfect and the colors she chooses to be special. Meera also misses her Ammachi, especially since this year will be their first Onam without Ammachi. Does Meera get to make her perfect pookolam and also honor her Ammachi?
The book is a lovely representation of Onam celebrations in the US, with friends and family getting together for the feast and celebrations. The traditional Kerala sari, the pappadums, the pookolams and of course, the sadya (feast) are illustrated beautifully. We get a little glimpse of the story of King Mahabali and reason we celebrate Onam, but most of all it is a tale of connections - to family, to heritage and to continued traditions wherever we may be. We especially love that the font is dyslexic friendly. A wonderful book for Onam and beyond.
3. Sona Sharma, Very Best Big Sister? by Chitra Soundar, Illustrated by Jen Khatun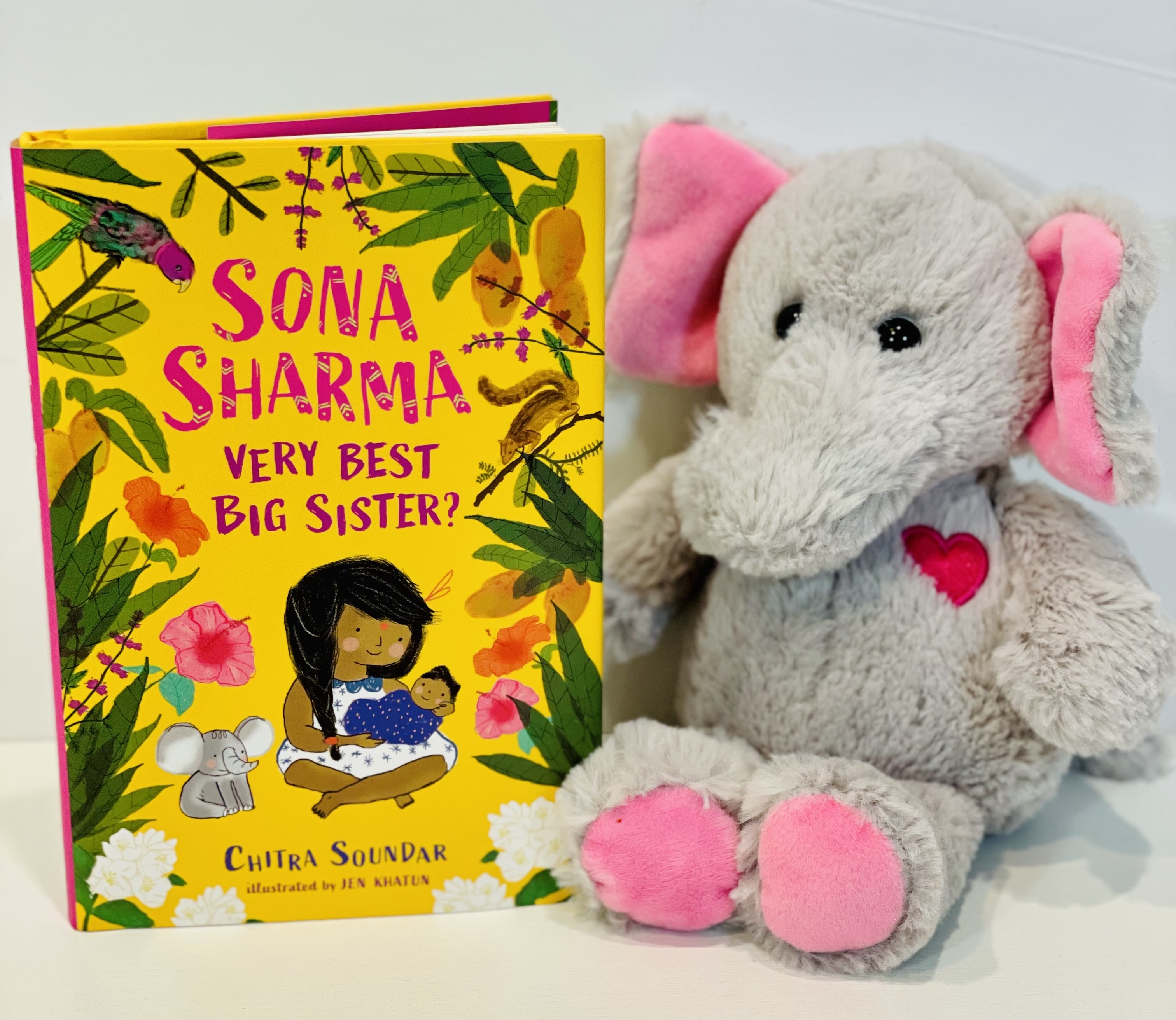 Age: 6 to 8 years
This book felt like being fed comforting thair chadam (Curd rice) fed by the loving hands of your paati. Sona is a little girl who lives with her parents and her grandparents and her favorite toy called Elephant. Her mother's mother is called President and she lives down the street in an orange house called Orange!
I loved the literal nature of these names and how Sona is able to share her innermost thoughts with Elephant. Sona's mom is expecting a baby and as is the norm in India, no one knows if it is a boy or a girl till the baby is born.Everyone around Sona is preoccupied with getting things ready for the new baby. This gets Sona worried about how things will change when the new baby comes, after all things are already changing. Sona is assured by each family member in their own way in turn that she is loved and cherished and will continue to be when the baby arrives. She is also given the task of helping her dad choose the baby's name if it is a boy.
Everyone has to choose a name, since the baby will have three names - one to honor each of the families from the mother's and father's side and one that will be the name the baby's parents will choose and which will be her "School" name and what the baby will be called by. When the baby arrives, is Sona ready to be the very best big sister? When the priest at the naming ceremony requests a fourth name, what does Sona do? Will the name crisis at the naming ceremony help Sona assume the role of big sister finally? A book with subtle humor, a relaxed pace and that felt comforting even to me as an adult. There is nothing like the warm embrace of your extended Indian family!
4. Where Three Oceans Meet by Rajani La Rocca, Illustrated by Archana Sreenivasan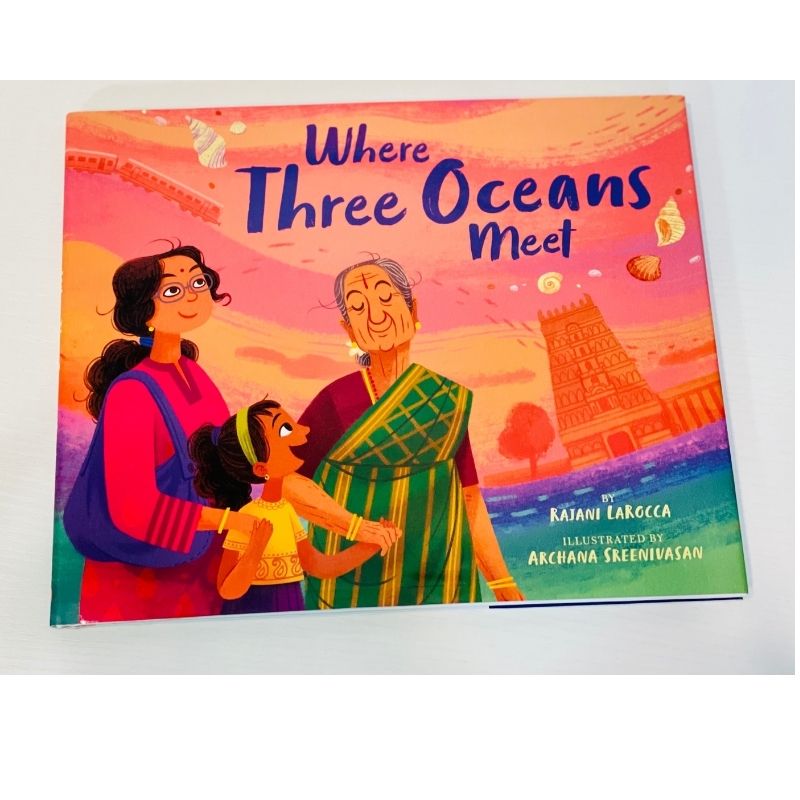 Age: 6 to 8 years
Sejal, her mom and her Paati (grandmother) decide to travel to the very southern tip of India. We travel with them as they eat dosas as big as a table, meet friends, and travel by car, train and boat! They try street food like tender coconut water and boiled peanuts and Sejal draws closer to her mom and grandmother as they talk about their stories on the trip. The beautiful illustrations by Archana Sreenivasan made the whole trip come alive in its authenticity of the places depicted.
I especially loved it when the book mentions the visit to Madurai to see the Goddess and pray for strength for girls and women which is a trip my daughter and I made with her paati and thatha to pray for the very same thing! This book will be cherished at home and hold a special place in our heart. Much recommended!
Buy this book now!
5. Usha and the Big Digger by Amritha Jagannath Knight, Illustrated by Sandhya Prabhat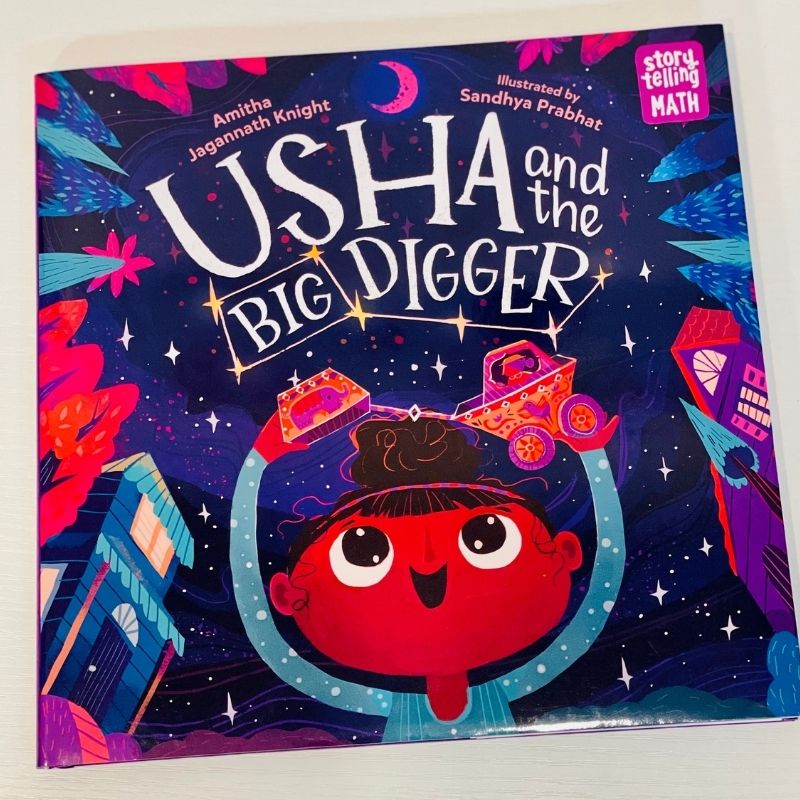 Age: 6 to 8 years
Usha looks up at the sky and sees a set of stars when joined with imaginary lines for a Big Digger! Her sister sees a Big Dipper (or spoon) and sure enough their friend Gloria sees a Kite! Who is right? How is it even possible for the same set of stars to appear in different shapes to all three of them? A fun explorationof geometry and spatial sense from this Storytelling Math book by Amitha Knight! The saturated colors of the nighttime antics of the kids by Sandhya Prabhat are a joy!
Buy this book now!


6. Mango, Mischief and Tales of Friendship: Stories From India by Chitra Soundar, Illustrated by Uma Krishnaswamy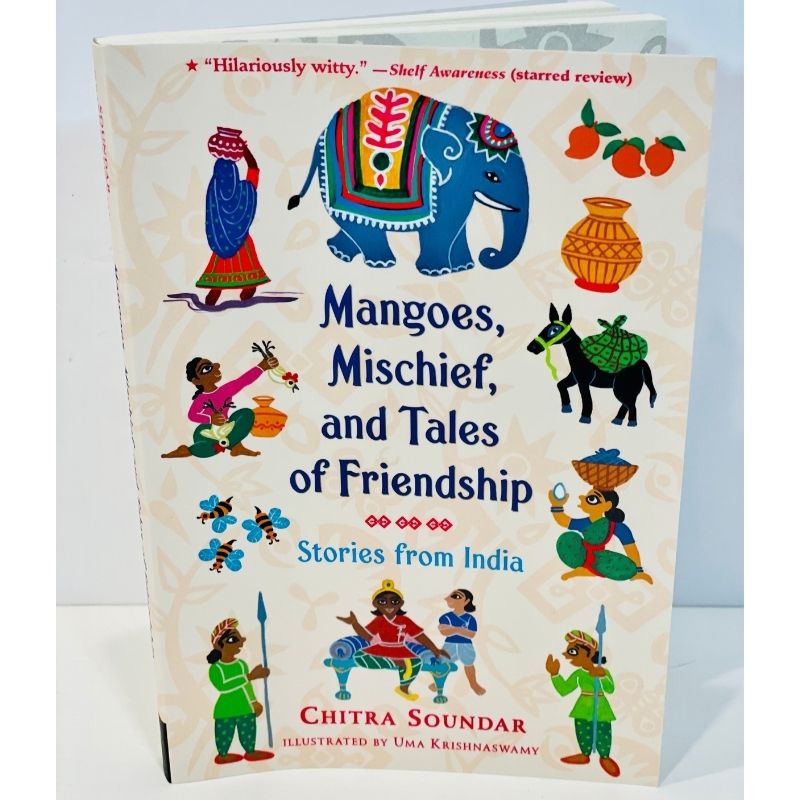 Age: 9+
Along the lines of well-loved Akbar and Birbal and Tenali Rama, Prince Veera and his farmer friend Suku solve the tricky problems of the kingdom and its people. Written with a touch of humor, these stories bring contemporary language and pace to age old stories of folklore from India.
7. Phir Aaya Somvar by Priya Gupta, Illustrated by Meghansh
Age: 3 to 5 years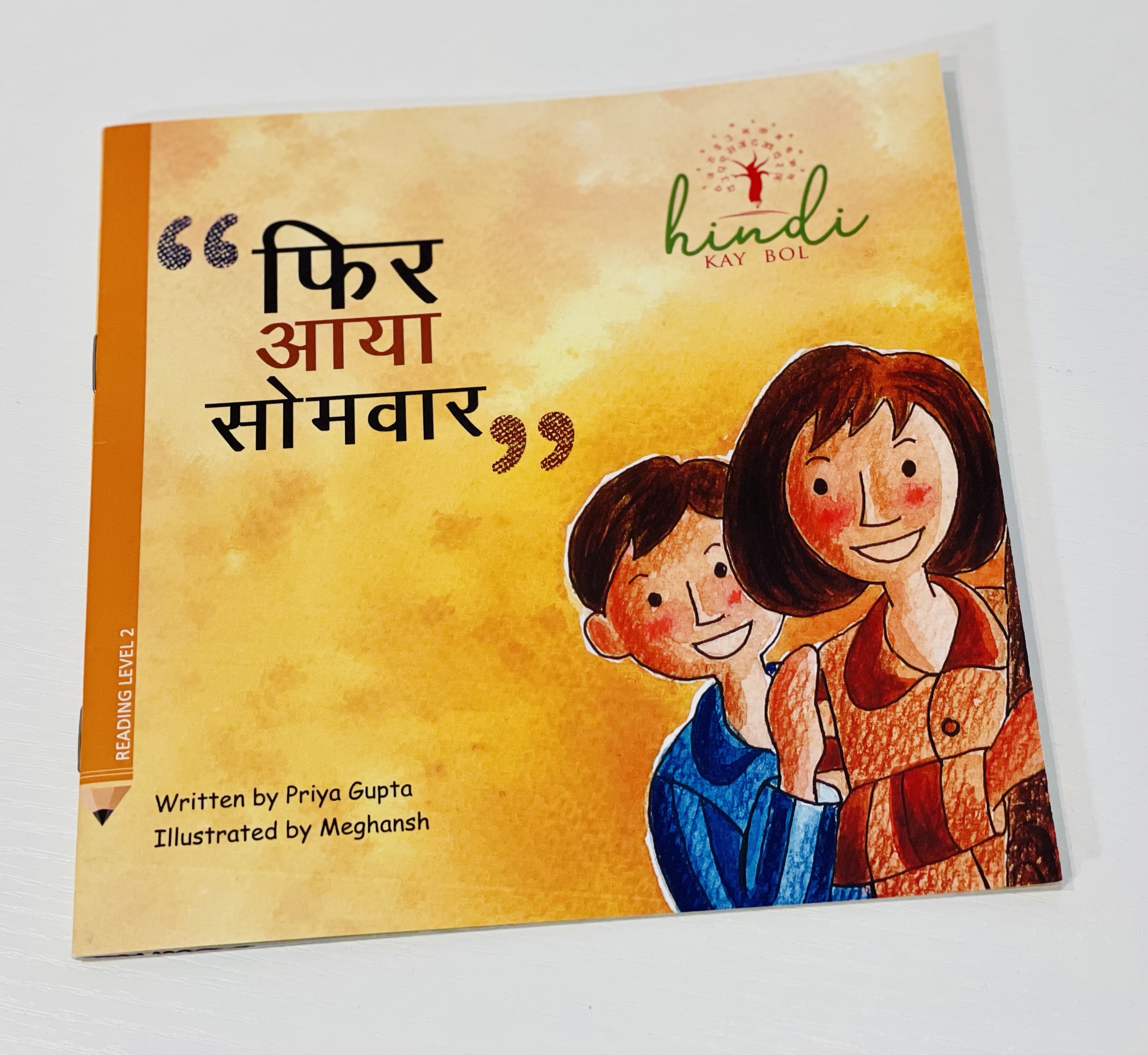 Age: 3 to 5 years
We are all familiar with children who are obsessed with the garbage truck! On a snow day off, a litle girl and her brother wait eagerly for the garbage truck to arrive and dump the trash can's contents into its belly. What joy to wave to the garbage man on a snowy day. Written fully in Hindi Script, this book is a great way for early Hindi readers to add to their library of contemperory stories to read.
Buy this book now!
8. Shoo, Crow! by Kavitha Punniyamurthi, Illustrated by Priya Kuriyan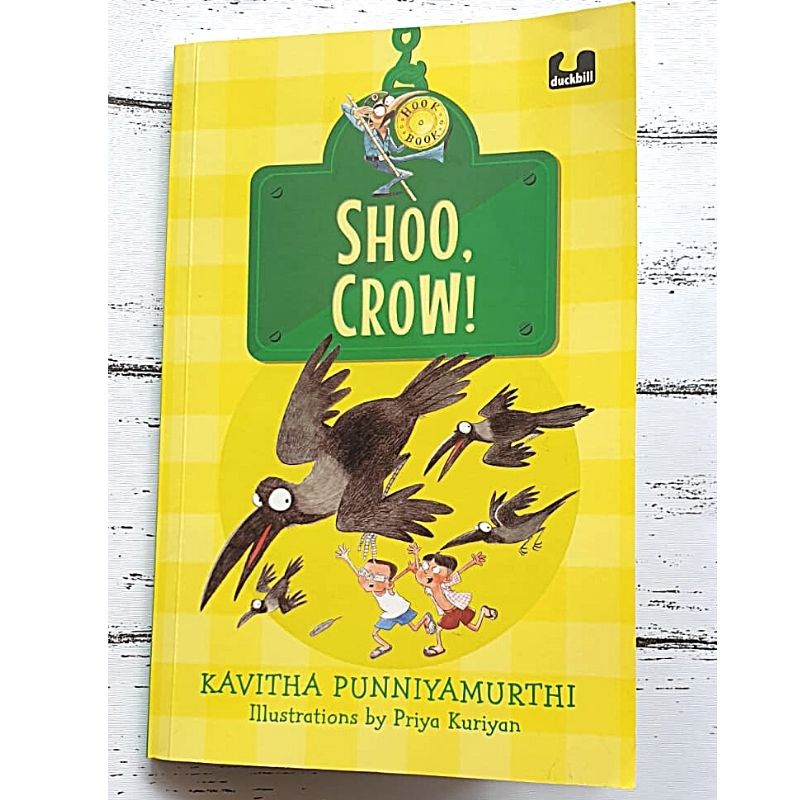 Age: 6 to 8 years
We loved reading this short and sweet beginner's chapter book, . The book is about Velu and Akif, who live in Rajipuram. The boys are exasperated by crows who are eating up all the corn in the fields. They try every trick in the book to shoo them away. bang pats and pans but the crows take no notice. The boys string shiny plates that glint in the sun but the crows admire their reflection in the plates. The crows are too smart for Velu and Akif. Finally, their uncle, Pichu Mama, comes for a visit and unexpectedly offers a brilliant solution!

The book is perfect for children who are transitioning to chapter books. The author's descriptions will have your kids in splits. The narrative keeps your children engrossed till the very end. As for the crows, yes they are pesky but they are smart too and we loved the ending! Priya Kuriyan's illustrations complement Kavitha Punniyamurthi's humor in a splendid way.

Buy this book now!
9. Boy, Bear by Adithi Rao, Illustrations by Aaryama Somayaji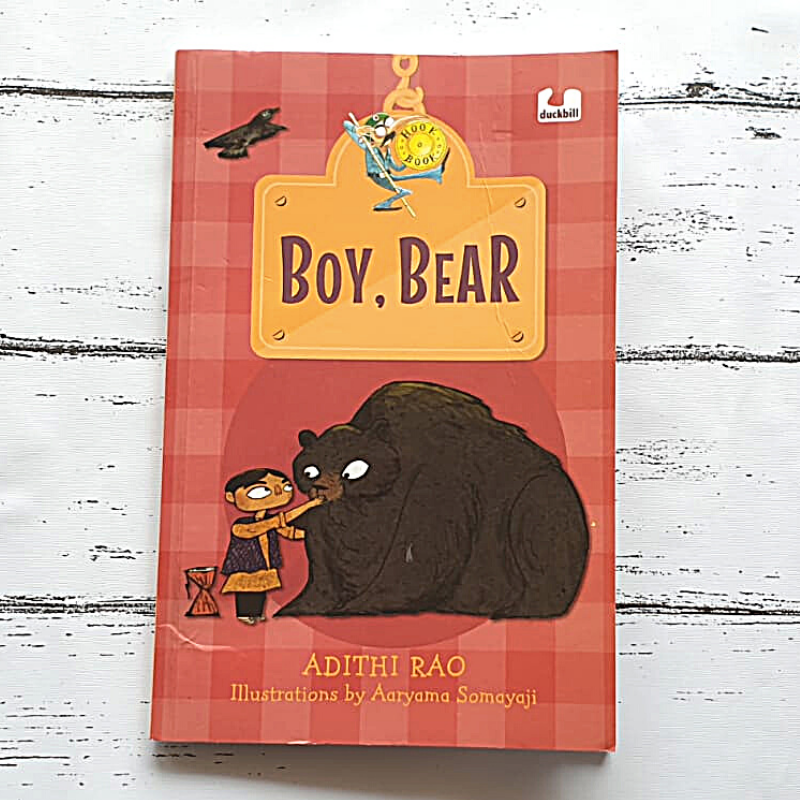 Age: 6 to 8 years
This book is about the unlikely friendship between a boy and bear, who are simply known as Boy and Bear in the book. Boy's father is a street performer who buys Bear and trains him to dance. When Baba is gone, Boy replaces his role as a street performer and starts performing with Bear. Boy misses his Baba but Bear takes over as a father figure. This book touched our hearts and made us want to give Bear and Boy a big hug! The book's ending is bittersweet and my daughter could not stop talking about it! This one will build some precious book memories for your child.


Buy this book now!


10.

What Do You Want to Be When You Grow Up? by Jerry Pinto and Ashok Rajagopalan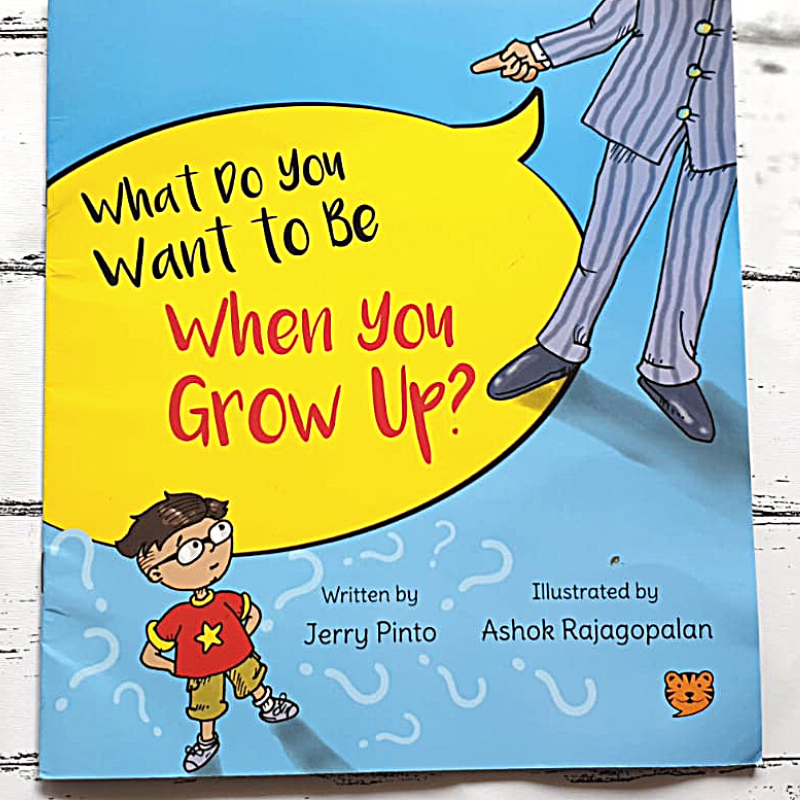 Age: 3 to 5 years
Children face no escape from this question but Jerry Pinto has many cheeky answers, all written in humorous verse. While it is understood that children can be anything they want to be, we love how this book covers such diverse possibilities, beyond mere careers, occupations or strata of society.
We also have delightful references that will have kids curious -- for instance, what is an organ grinder? The grind organ, to my surprise, is a musical instrument that you play by rotating a cylinder with pegs! From driving taxis in Cotopaxi (an active stratovolcano in the Andes, by the way) to being a child minder, this is a fun book of rhymes for kids to read out, narrate or perform.
The book spans different cultures too - the boy who is narrating the book, for instance, considers living with his Chandu Mama and becoming a cabbage farmer but is suddenly taken with the idea of dancing in the Bolshoi in Russia.
As children, we dreamed of a different career every day, from an astronaut to a vet! Children will laugh and nod in agreement with this fun roller-coaster of a book. It encourages them to do what they want and to slow their pace in this rushed and relentless world.
The icing on the cake is Ashok Rajagopalan's vivacious illustrations, which mirror all the wit and wisdom of the child whose voice steers this entire book forward.
11. Last Night I Saw a Dream by Rabindranath Tagore, Translated by Sudeshna Shome Ghosh, Illustrated by Adrija Ghosh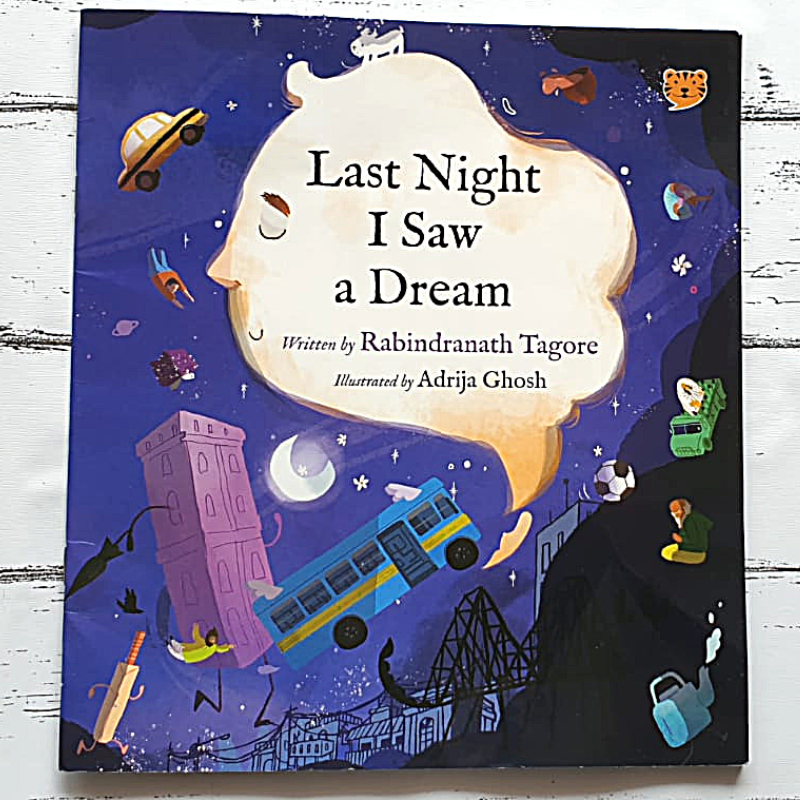 Age group: 6 to 8 years
This picture book is based on a poem by Rabindranath Tagore, translated to perfection by Sudeshna Shome Ghosh.

What will happen if you go to sleep and dreamed that the entire city has gone berserk? Roads, bridges, schools, buildings, maps and books have dislodged themselves and are running riot. Tagore rides high on a child's imagination in this quirky, funny and alluring picture book about a child who dreams that the city of Kolkata is dancing in mid air.
Introduce your child to the simple yet poignant words of one of our greatest writers. Apart from being a fun and imaginative ride, this book also uses vibrant imagery and words that enrich a child's ear for the language. Children have a great capacity for original expressions, which is why poetry is a great genre for them.
The words in this book unravel all on their own and reveal themselves to the young listener. It is easy, for instance, to picture this:
The roads all slithering, like cobra snakes,
Carrying trams on their backs, that fell with great shakes
We highly recommend this book for its subtle brilliance and literary value but more importantly, we think it is fun!
12. Mere Natkhat Daant by Akanksha Sharma, Illustrated by Shivendra Singh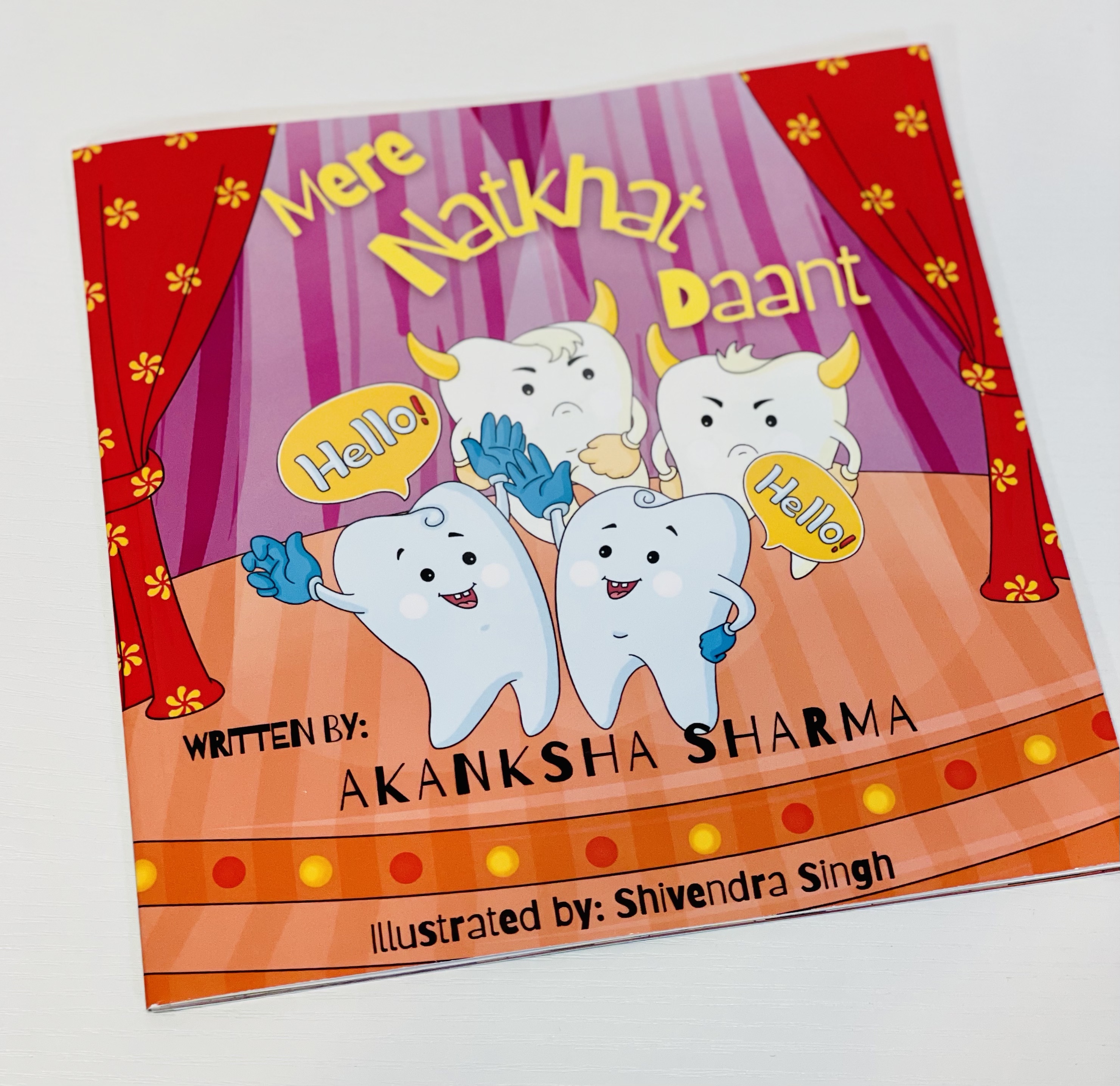 Age: 3 to 5 years
A sweet story about a little boy and his teething troubles. Little brand new teeth trouble the little one, making him chew on things and drool and get into a lot of trouble. A fun read for your bilingual baby!
13. Between Two Worlds by Meera Sriram, Illustrated by Ruchi Bakshi Sharma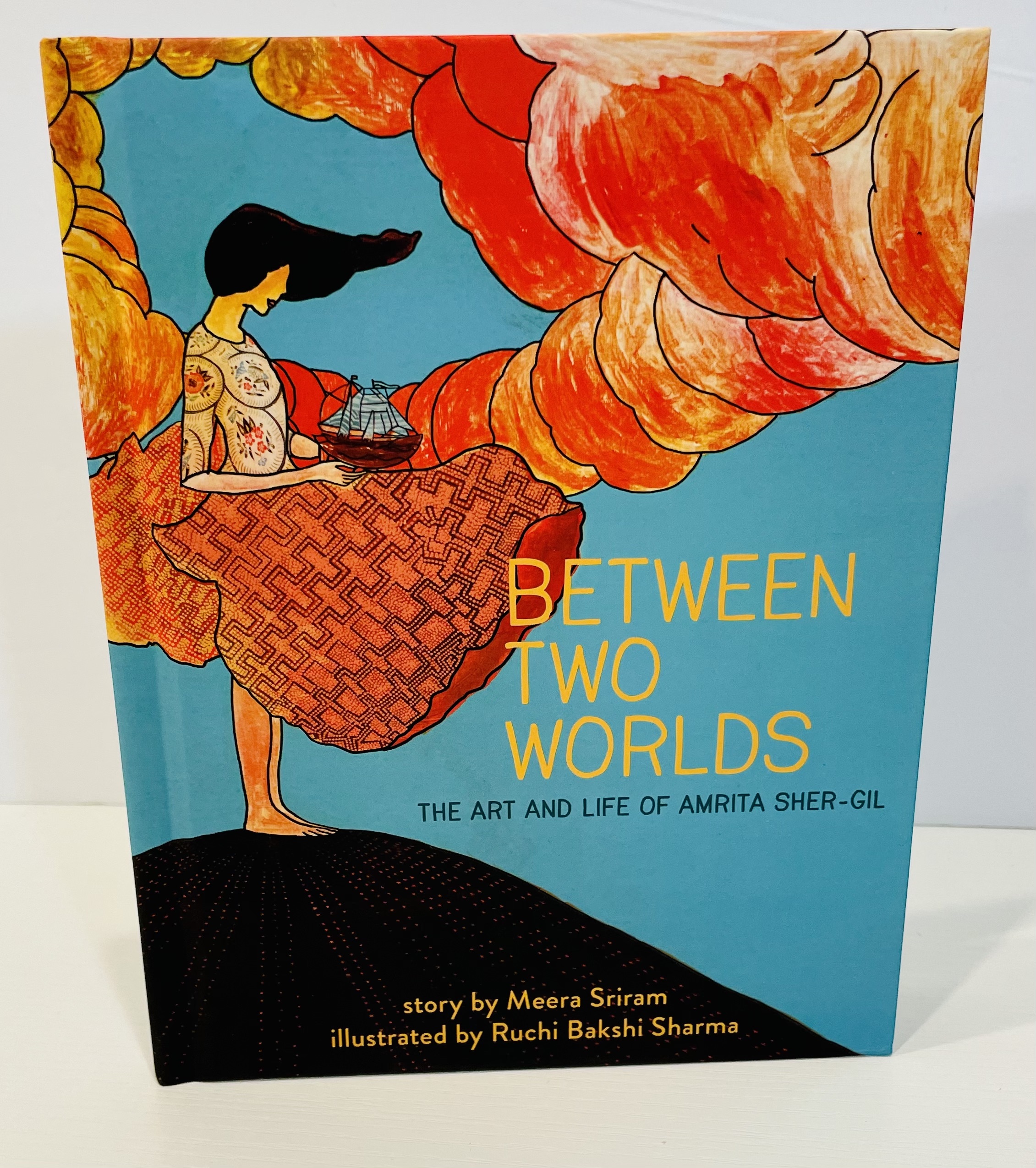 Age group: 6 to 8 years
The books traces the life of Amrita Sher-Gill who was born to a Hungarian mother and Indian father and her quest to find her own style of art that combines european techniques that she learnt in presitigious european art schools with traditional Indian elements.

As someone just learning about Amrita Sher-Gill, we would have loved to know more about her inner life, her emotional journey and the specific life experiences that made her such a unique artist.
The illustrations are ethereal and other-worldly as we travel back and forth between Amrita's life in Europe and India and evoke the feeling of finding her place in the art world.
14. Ramayana - The Quest to Rescue Sita by Mallika Naguran, Illustrated by Kavita Singh Kale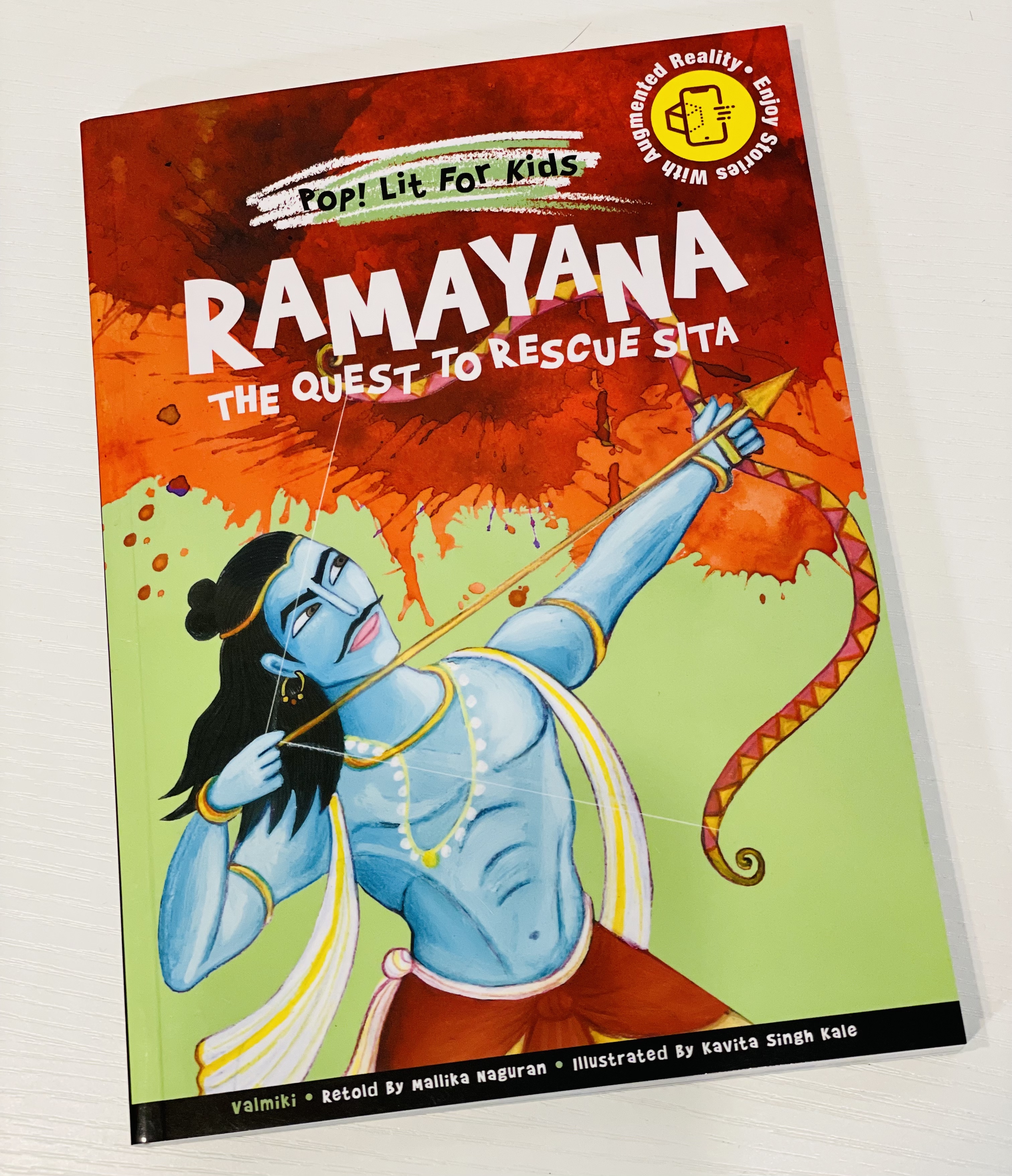 Age group: 6 to 8 years
Ramyana meets Geronimo Stilton style of storytelling in this retelling of this epic tale. The style is suited to a early reader , with emphasis and different fonts for new words as well as a fast paced simple style that touches upon all the main plot points of the entire Ramayana and uses some artistic liberties.