12 Great Counting Books for Kids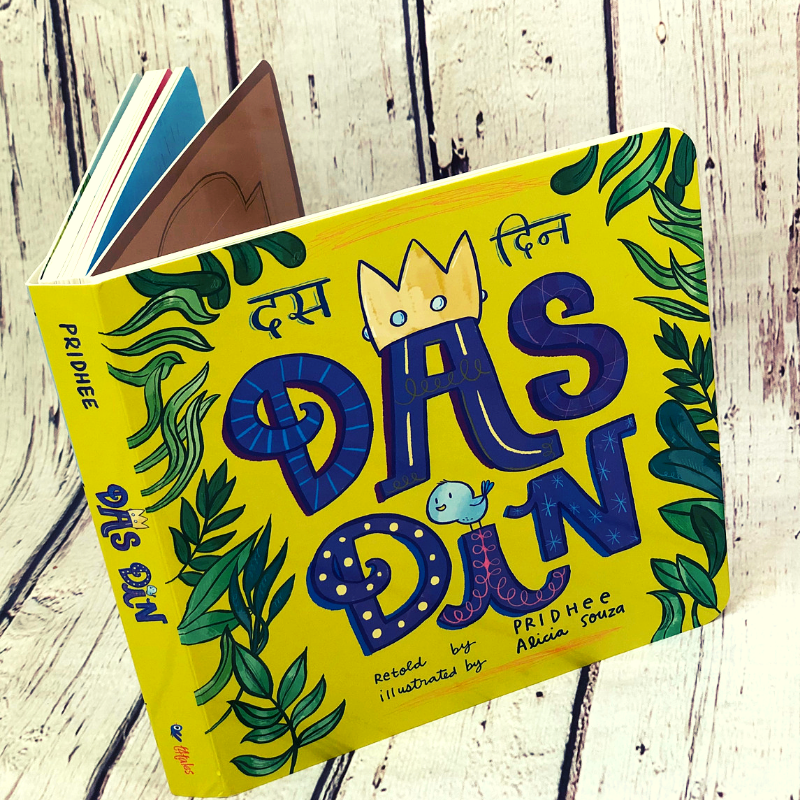 Children love counting! It is a great skill. It builds numeracy skills and one-to-one correspondence, which means that your child can match his or her visual identification of a number to its quantity. If he or she picks up 2 and places two coins or objects beside the number, that is one-to-one correspondence and it is a key math skill!
As we know, counting can be fun but it can be done in different ways. Counting backwards, for instance, builds working memory in children, or short term memory. This is important for everyday activities but it is also important for academic prowess.
Here are some fun and exciting counting books! Make it auditory, kinaesthetic, visual and fun by reading them out loud, tapping, using music and other activities.
1. Cows by Nandini Majumdar, Illustrated by Ishaan Dasgupta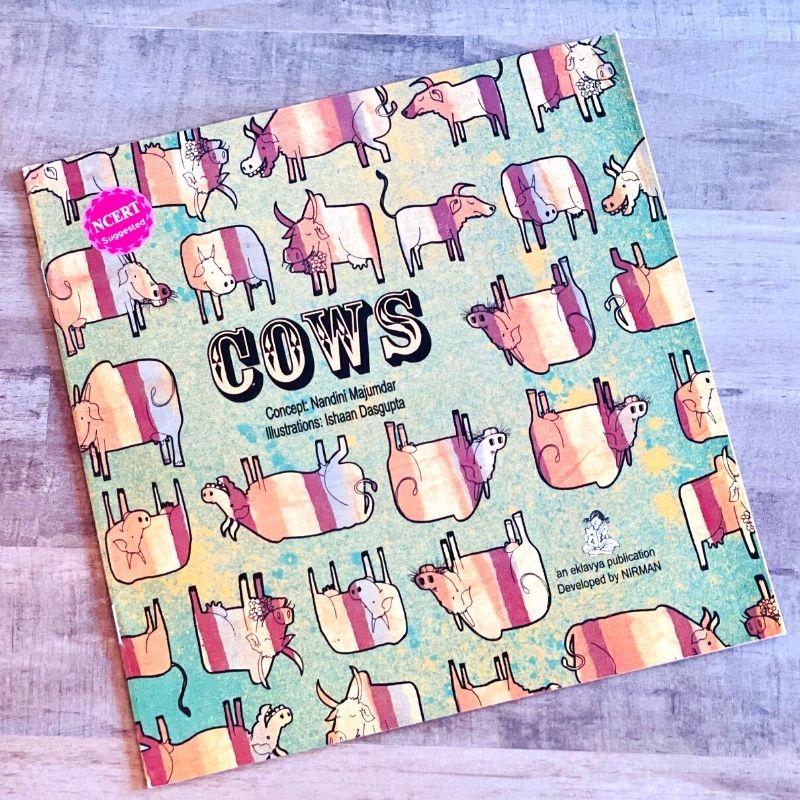 A counting book for young children that features the sometimes active but sometimes lazing, but forever fascinating cows on the streets of Varanasi! The images on each page offer rich resource for picture-reading and group talk.

Cows is our book pick for the Toka Junior box and we combine it with an activity that builds Figure-Ground Discrimination, counting and reading skills.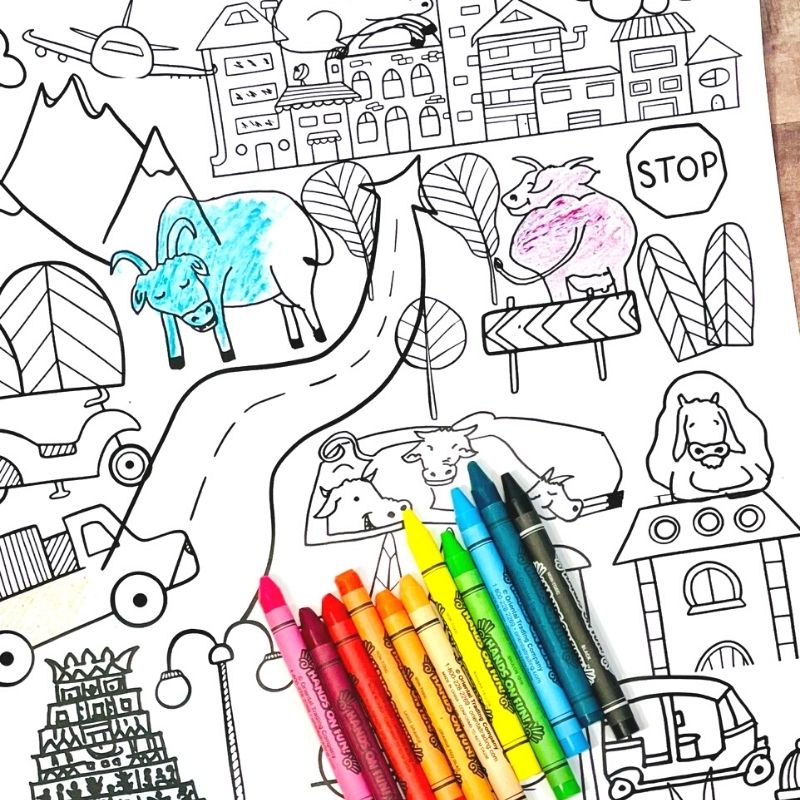 2. One Rainy Day by Shobha Viswanath, Illustrated by Ashwathy P.S. and Anusha Sundar, Age group 0-2 years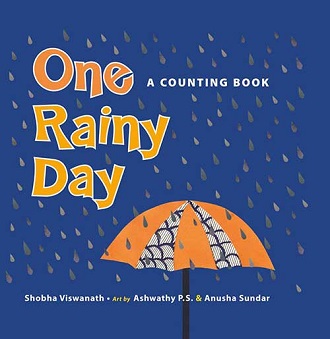 Shobha Viswanath combines counting skills with the art of storytelling to create a timeless board book for early readers.
Illustrators Ashwathy P.S. and Anusha Sundar use a combination of collages, photography, and design to stunningly capture a rainy day.
Rainy days are fun with bright umbrellas, spicy snacks, and muddy boots. How many fun thngs can you count? This fun and vibrant counting book brings you the sights and sounds of the monsoon into your house.
3. Das Din by Pridhee, Illustrated by Alicia Souza, Age group 0-2 years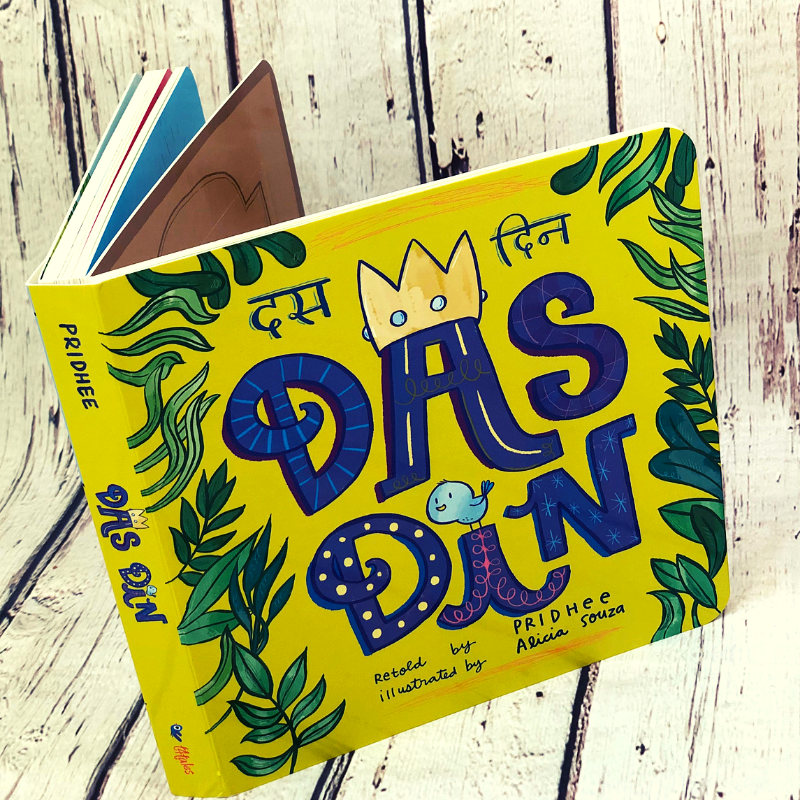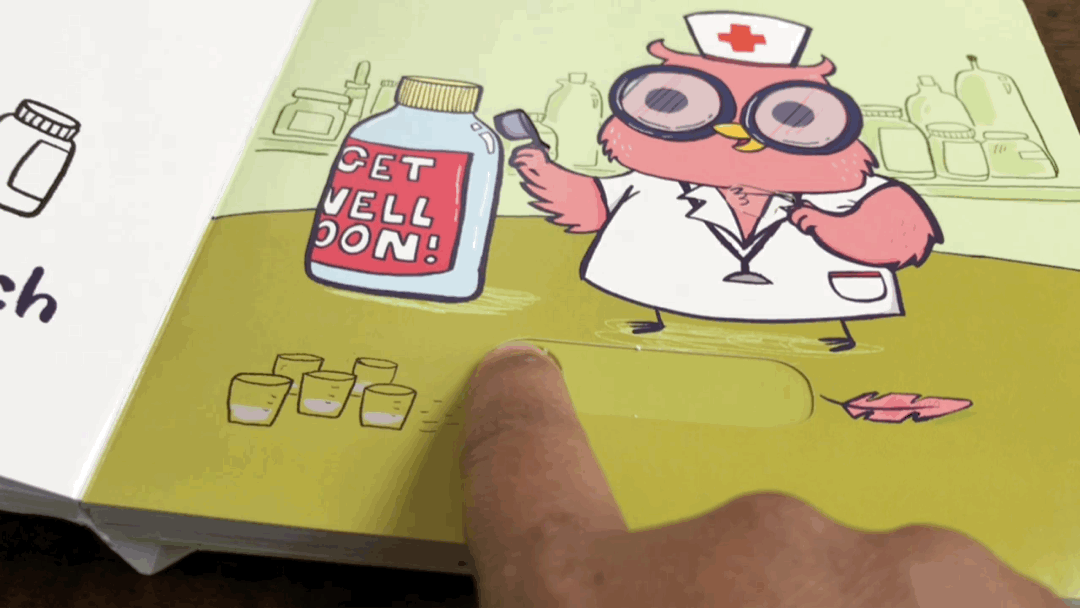 Help your children learn numbers 1-10 in Hindi in a fun way! Based on the old Hindi rhyme "Ek Tha Raja Ka Beta", this is an interactive board book with lift the flaps and pull tabs that will keep the children captivated. This book is also available in Tamil as Pathu Naatkal!
4. Ten by Shefalee Jain, Age group 0-2 years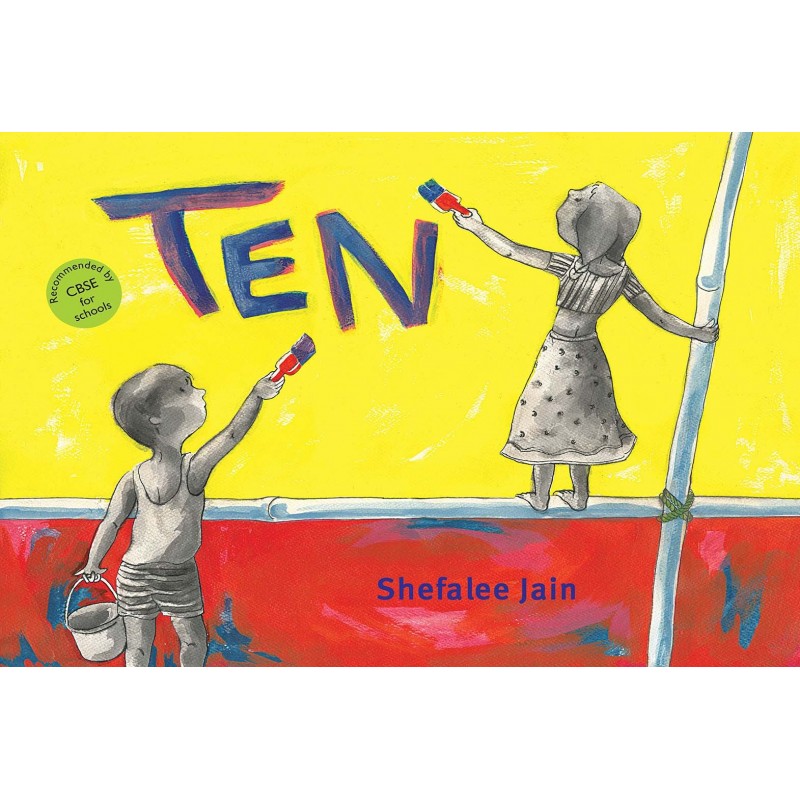 One little child is staring at something. Another joins him, then another . . . till finally ten little children are staring at something. What do they see? The suspense builds up, page after page, through text and picture, to an amusing climax. This beginner counting book has illustrations as innovative as the concept, in black and white pen-and-wash on paper. The children are from different social backgrounds, communities and abilities — a quiet comment slipped unobtrusively into the pictures.
5. One Dark Cloud by Shobha Viswanath, Illustrated by Ashwathy P.S. and Anusha Sundar, Age group 3-5 years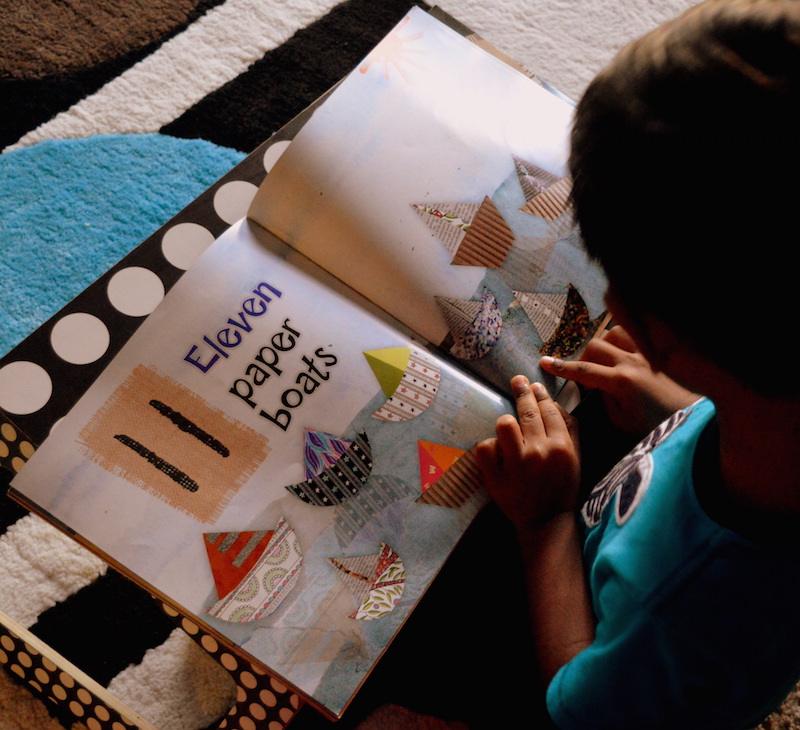 Kids will love these big pages of clear bold numbers, simple sentences and lots of colors.Each page helps exactly picture a rainy day, gradually from setting the stage with the appearance of a dark cloud, through final emergence of a dazzling rainbow.

6. My First Hindi Book by Chandni Bhatia, Age group 3-5 years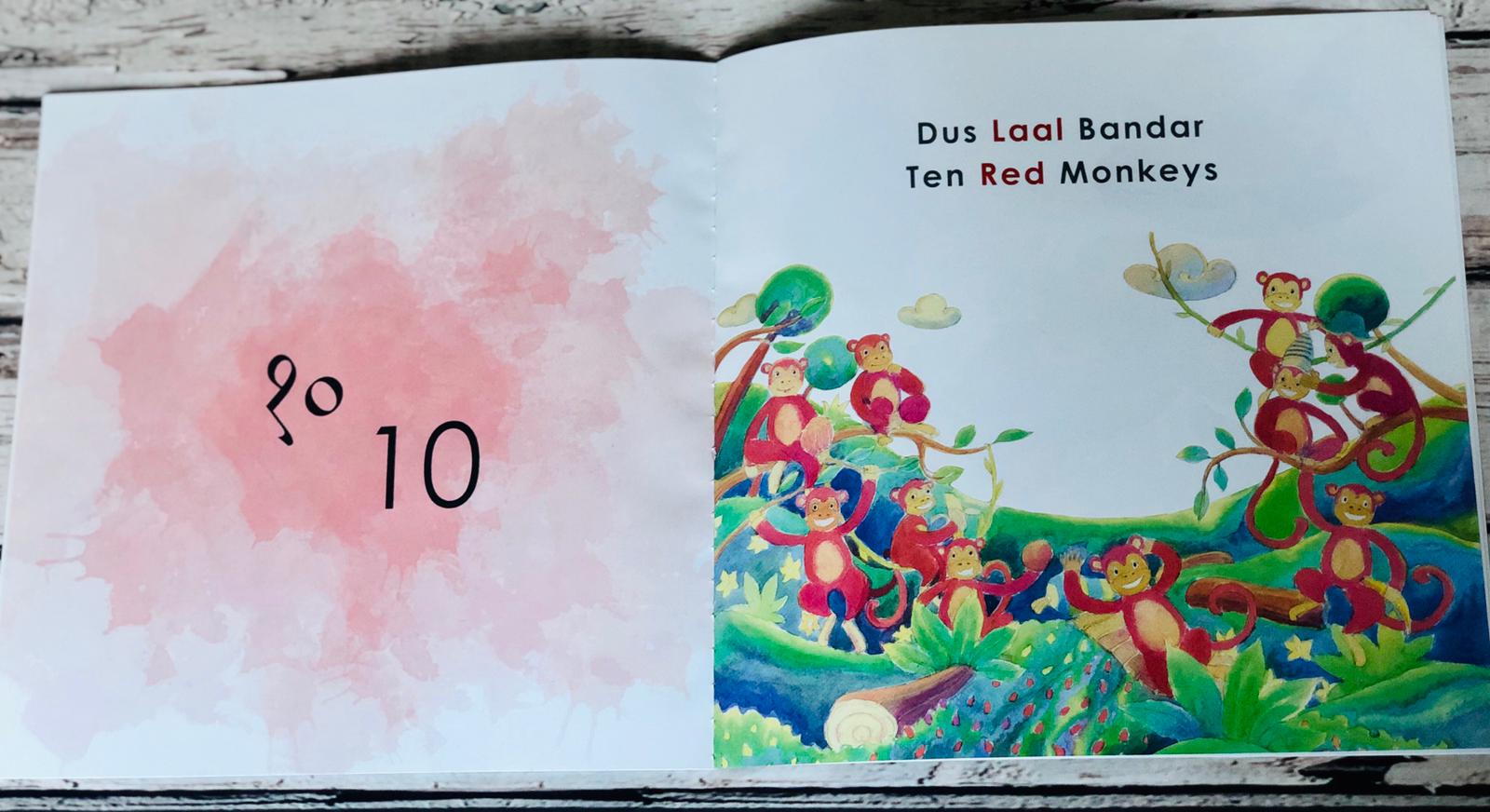 This bestseller book by Chandni Bhatia introduces your child to colors, counting, and animals in English and Hindi. These books constantly fly off the shelves and for a reason. They are beautiful titles!
7. One, Two, Tree by Anushka Ravishankar, Illustrated by Sirish Rao and Durga Bai, Age group 3-5 years old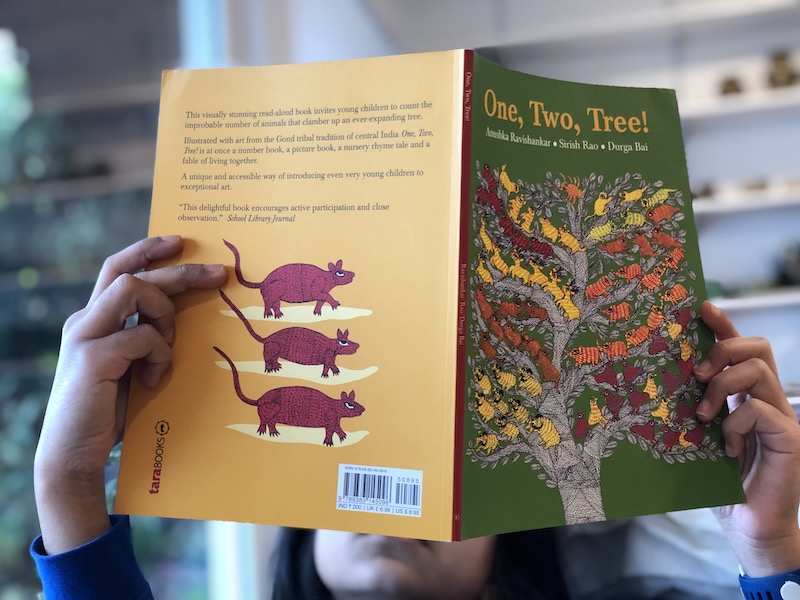 The book is a tale of the numerous animals that are clambering up a tree! The book is essentially a number book, but gives its readers much, much more. It is a picture book and a nursery rhyme book too. The illustrations, which are from the Gond tribal tradition of central India are very attractive.The fonts are big – exactly what you would want for your young reader. The language is simple. The lovely rhyme used to count the animals – makes counting so much more fun! The way the tree keeps expanding to provide home to the increasing number of animals is wonderful. We also loved the subtle message which comes through of living harmoniously. The book ends on a sweet note of hope that yet more can be accommodated on this lovely tree!
8. Gulab Jamuns by Sandhya Acharya, Illustrated by Vanessa Alexandre, Age group 3-5 years old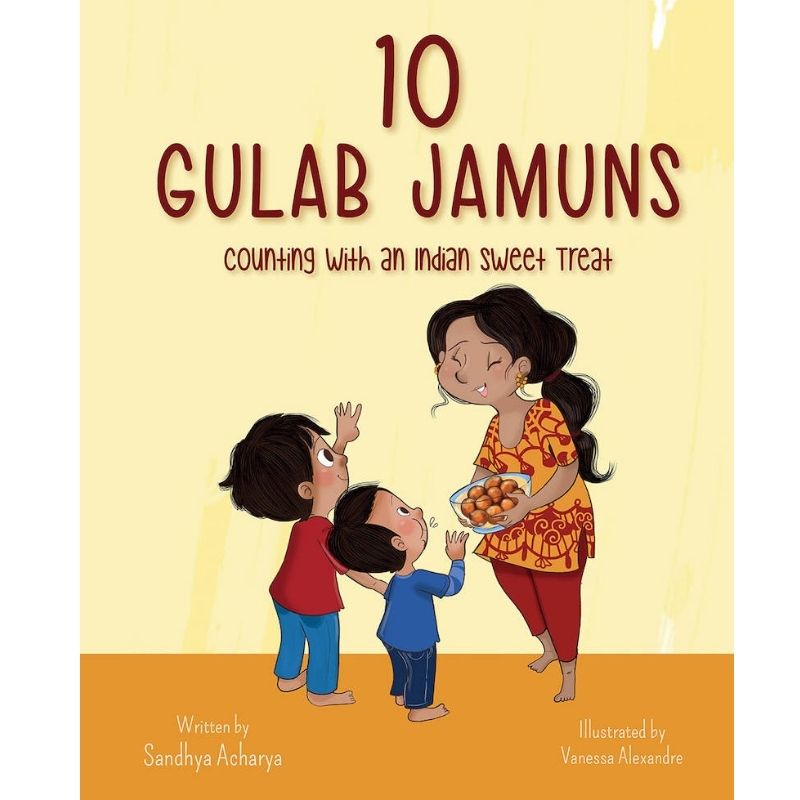 Adu (Ee-doo) and Adu (Aa-doo) are very excited. Guests are coming over for dinner and their Mamma has already cooked a lot. Next, she is cooking Gulab Jamuns, but Idu and Adu don t know what Gulab Jamuns are. Before long, they discover just how good these wonderful golden, sugary syrup-soaked balls are and how quickly they melt in their mouths. But Mamma has only made 10 Gulab Jamuns. Will they last until their guests come?
This light-hearted, humorous story will warm your heart and tantalize your taste buds. It also includes some basic lessons in counting and an easy recipe to make those delicious Gulab Jamuns yourself.
9. My First Hindi Book: Learn Colors, Counting, and Animals in Hindi by Chandni Bhatia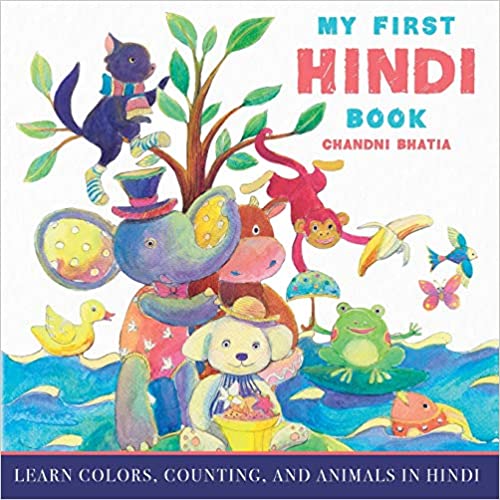 This colorful Hindi book Introduces your child to colors, counting, and animals in English and Hindi. The book uses transliteration of Hindi words and can be used by children and adults who are not familiar with the script.
10. Vazhai ilai virundhu - A Montessori Numbers Book in Tamil by Monisha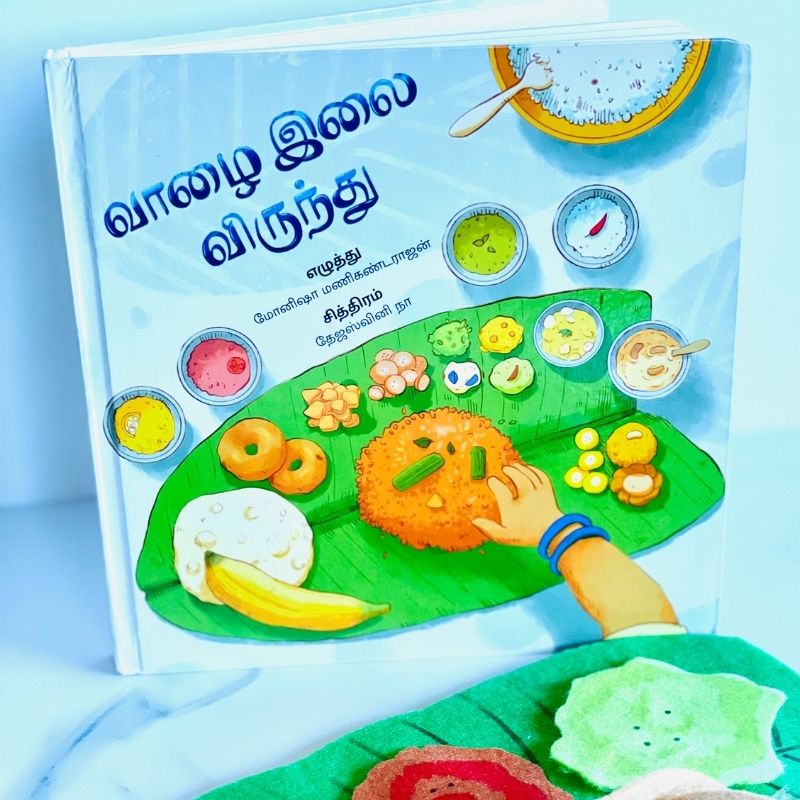 This Montessori numbers book is TamilMontessori's debut children's Tamil book for children aged 0 - 3 years. This board book introduces numbers to the littlest readers through a scrumptious feast served on banana leaf. This book is illustrated by Dejeshwini and published by Zhagaram Publications.
11. Gajapati Kulapati's Big Day - Colour, Count, Create by Ashok Rajagopalan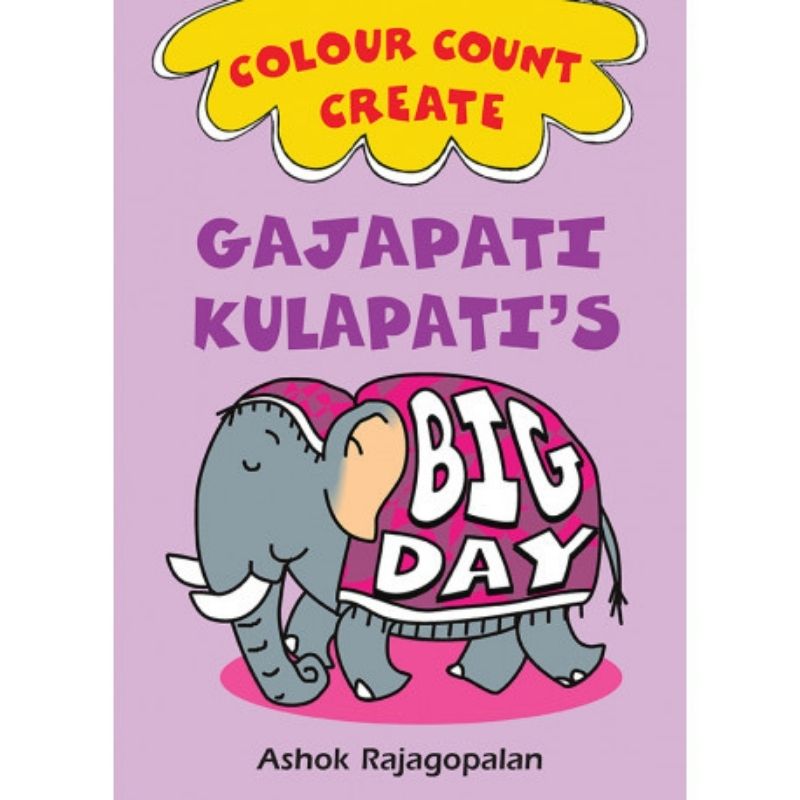 A fun-tastic activity book that marks a big day for everyone's favourite ele-friend (or elephant) from the super-selling series Gajapati Kulapati! This fun and lively coloring books is perfect for kids who love Gajapati Kulapati, the most popular elephant in any town! Color Gajapati and his friends, then read the book again and again, and learn to count too! Puzzles and fun activities will keep your kids occupied all day.
12. Akkad Bakkad by Shreya Sen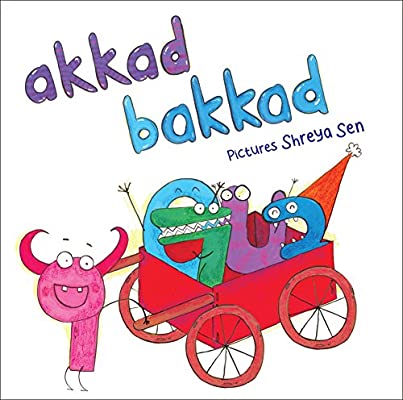 A wacky lot of numbers have the time of their life in this all-time favourite Punjabi rhyme! Don't miss this lovely board book from Tulika! This Punjabi rhyme adapted in English brings out the concept of numbers, ascending and descending order of numbers in a wonderful way. Colorful pictures by Shreya Sen make the numbers alive by making them walk, run, skip, see, and laugh!