A second generation Indian-American girl feels left out due to her lunch box!
posted by Divya , July 06, 2019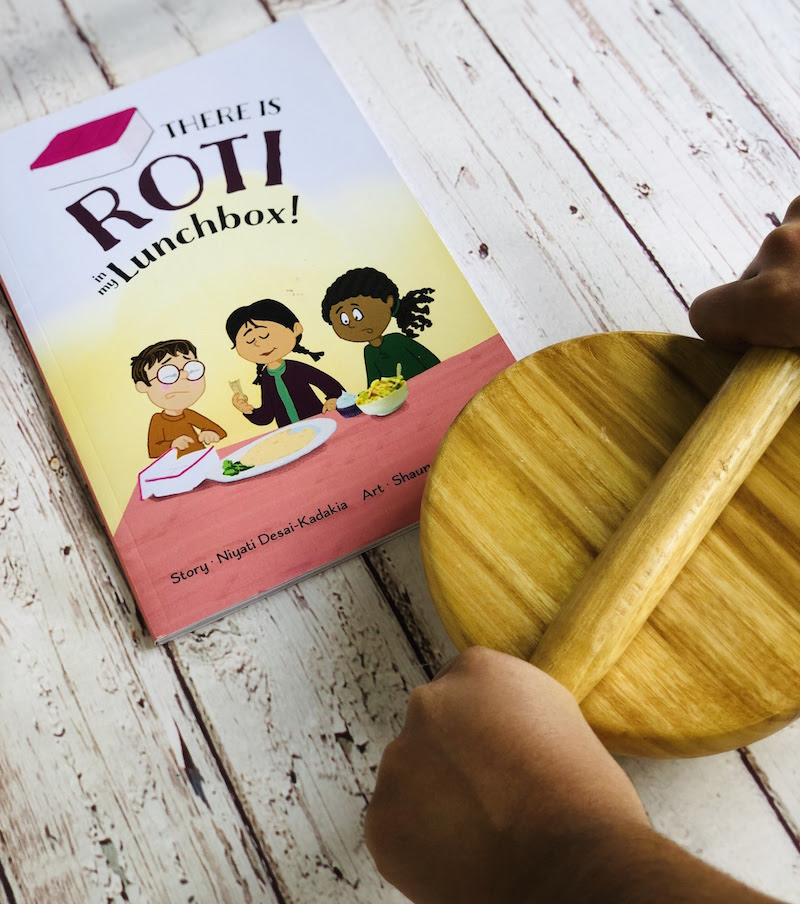 Being different is something that causes most of us some level of anxiety. And surely the same is true for our kids! As we explore what Identity means, we find that food is an amazing way to establish a sense of self!
Today we review a picture book that helps kids deal with the fact that being different is okay, be it appearance, the way you speak or what you eat!
But before that, here is some food for thought!
Food, Culture, Emotion
Most Indians are foodies. We love our food and we mostly love to cook our food as well!
So while we may love eating pasta, pizzas and noodles every now and then, the fact remains that we always find comfort in a roti sabji, dal rice, or a plain old idli any day. However, these are petty much 'unknown foods' to the rest of the world. And this is not surprising, since even today, most Indian restaurants abroad still bank on a naan and tandoori chicken to sell their menu to the world!
As Indian-Americans or Indians living anywhere around the world, we love carrying our food wherever we go. This, I believe is not just out of comfort but also because of the fact that food is a huge part of our cultural upbringing and hence has an emotional connect for us, more so as parents!
Food and Children
While most of the above may be true for me and probably my generation, what about our kids? What is it with more and more kids being Picky eaters!! The food has to not only look good but also feel good, for them to eat it!
For instance, when you bite into a potato chip, you expect it to be crispy, right! So when my daughter comes home saying "Amma, please don't ever give me potato chips in the lunch box, my friend got it today and it was soggy!!" I figured, well most of us are sensitive to texture!
Did you know that food textures and mouthfeel could be the reason for some kids being texturally sensitive and are thus picky eaters?
Explore more about this and Kitchen Science for kids in the July Food Themed Toka Explorer Box!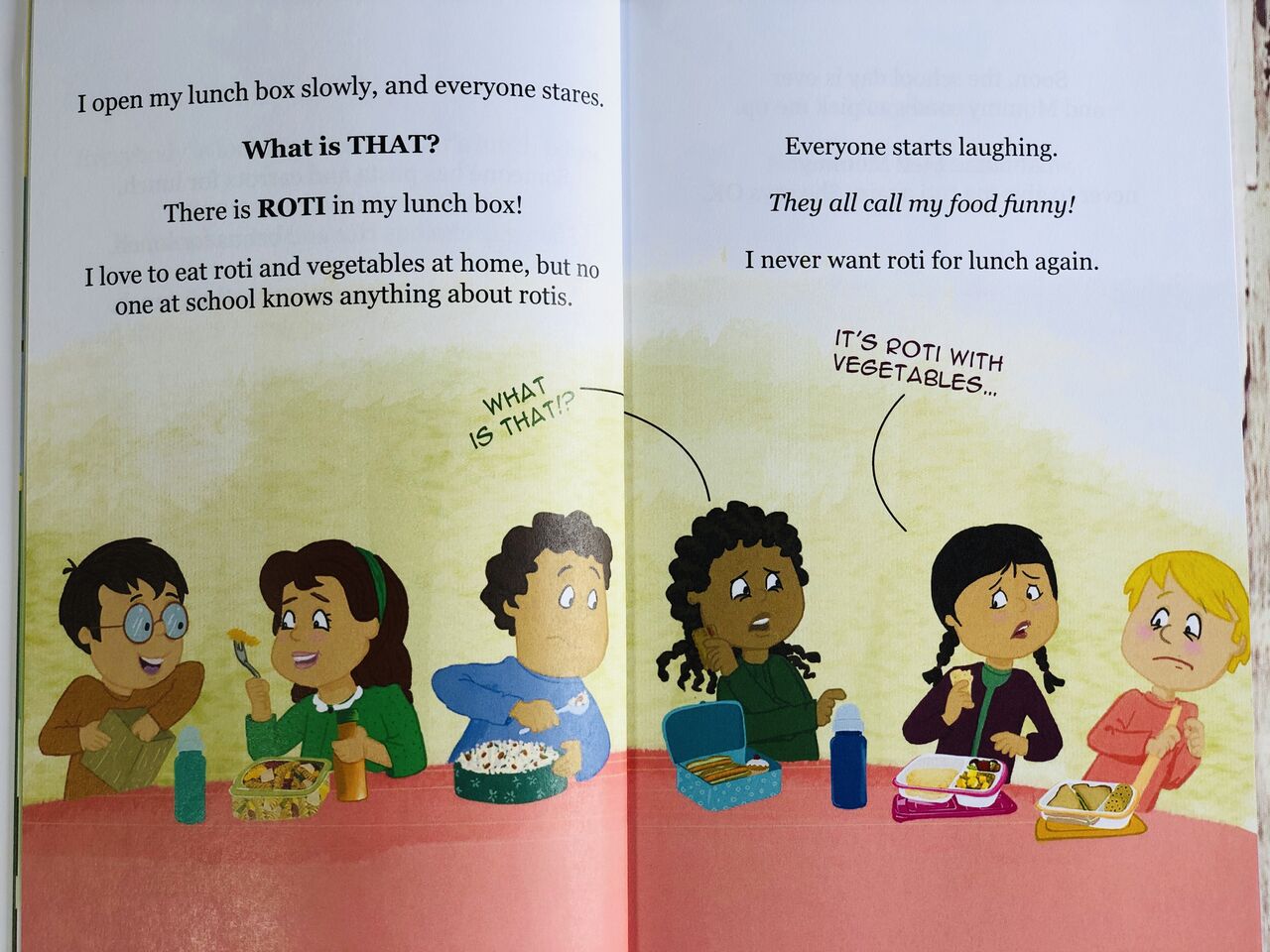 There is Roti in My Lunchbox
"There is Roti in My Lunchbox" by Kidzbelong is a beautifully written sensitive account of a young child's food conflicts, one that is a part of many American households today!
As the Title Suggests, this is a story about Neha, a 6-year-old second generation Indian-American girl, who struggles to understand why the food in her LunchBox is different from what all the other kids in her class bring! Author Neha Desai-Kadakia, beautifully expresses a young girl's need to feel part of the community she finds herself in, eat the food her friends eat and not feel singled out! At the same time, she wants to accept and feel proud of her unique cultural heritage and self-identity.
My seven year old loved it and I could tell that she had found a connect when she read and re-read it every now and then!
Here are a few reasons why such books must be in schools and libraries everywhere:
1. The world can be a strange place, and such books give all children a sense of identity, belonging and relatability.
2. Schools are melting pots of cultures and representative books like this provide a window into a new culture.
3. Books on food, just as TV shows on food tend to have a huge fan base and should be accessible to more and more people!
It is said that food is one of the ways that we engage with, and understand other cultures. I absolutely agree! This probably explains why most of the cooking shows on TV like Master Chef and the others have a pretty huge following.
Food has the capacity of bringing people together as nothing else can! If you can and accept foreign food, you then accept their culture and eventually accept their people as well!
Here's to more books that are inclusive and representative of the kids of today.
Give valuable cultural experiences for your child, in a box! This month's Toka Explorer box features this beautiful book and
an exciting kitchen science experiment that gets children curious about the food they eat and to open up to different cuisines!