The Toka Box Top South Asian Children's Books of 2022!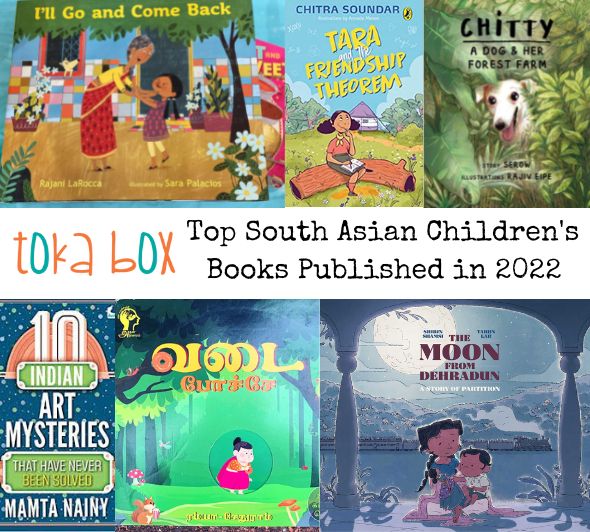 Here are the standout children's books of 2022!
Come off it! You always say that the previous year has been a great one for books!
No, we mean it! Here's an example.
In 2022, we saw a book in Hindi, Gutargoo, which is an honor board book in our list. It took the touch-and-feel factor to another level with the 'chip chip gira kuch mere upar' and a 'puchuk' with a super sticky part of the book that the child can touch! Ha! Show me a child who doesn't laugh when reading such a book!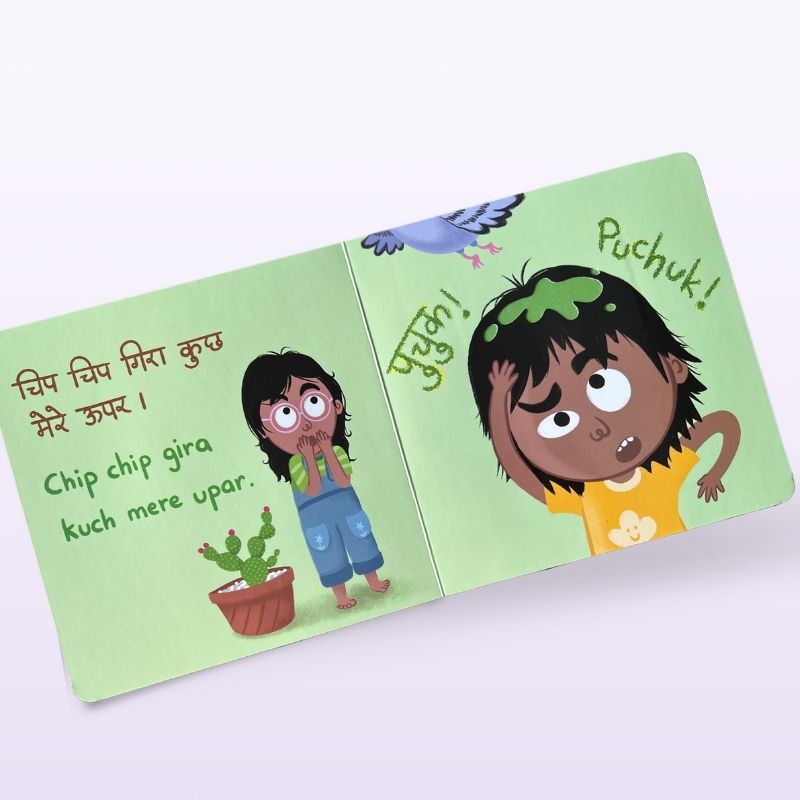 We have a stunning children's book on the Partition, a garden book for preschoolers that teach us something powerful about harvests, and a graphic novel about the Portuguese colonization of India told from the points of view of cannons and printing presses.

I rest my case.
I really believe we are pushing boundaries with children's literature in South Asia!


How we chose the books
We read as many children's books as we possibly can and we also read them with the children in our lives - our kids, nephews, nieces, friends, acquaintances, and more. We actively solicit entries for the Top Books list. There is no doubt that there are many more amazing books out there that escaped our net but these are the ones that spoke to us and our readers in the US, Canada, Australia, Singapore, and the UK.

There are a few guidelines we follow. We look for books that tell South Asian stories meant for ALL children from all over the world. We truly connect with our children and are adventurous, reflective, and creative, and signal a move towards greater diversity in thought and talent. While the search for heartfelt meditations and meaning is always important, we want books that explore new ideas, genres, and possibilities.
We believe that books should be meaningful, memorable, representative, and high-caliber but above everything else, they need to be fun! Children should love to read them and pick them up again and again. Keeping this in mind, we picked books that speak to this generation of young readers and spark their love for turning the page day after day.

Here is our list!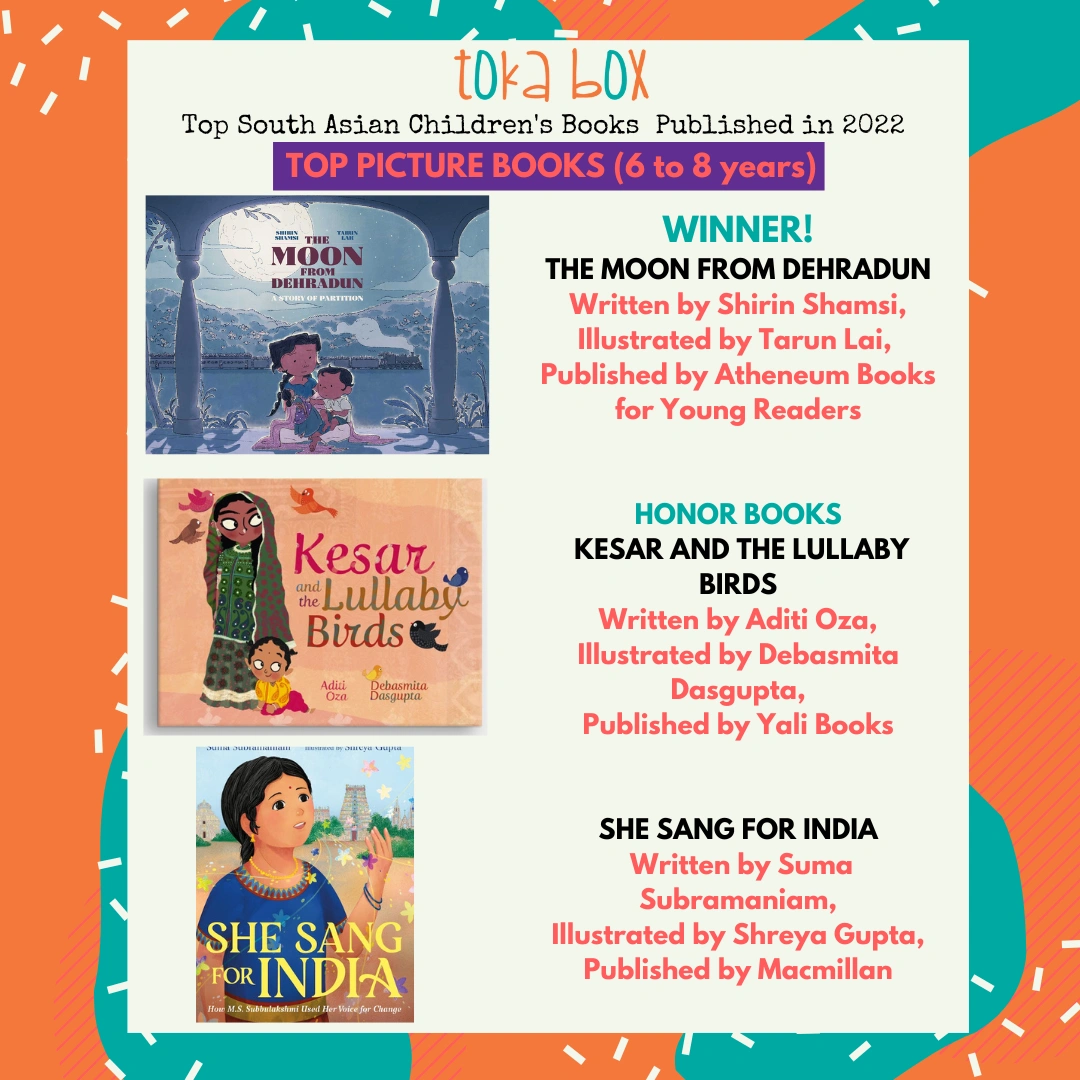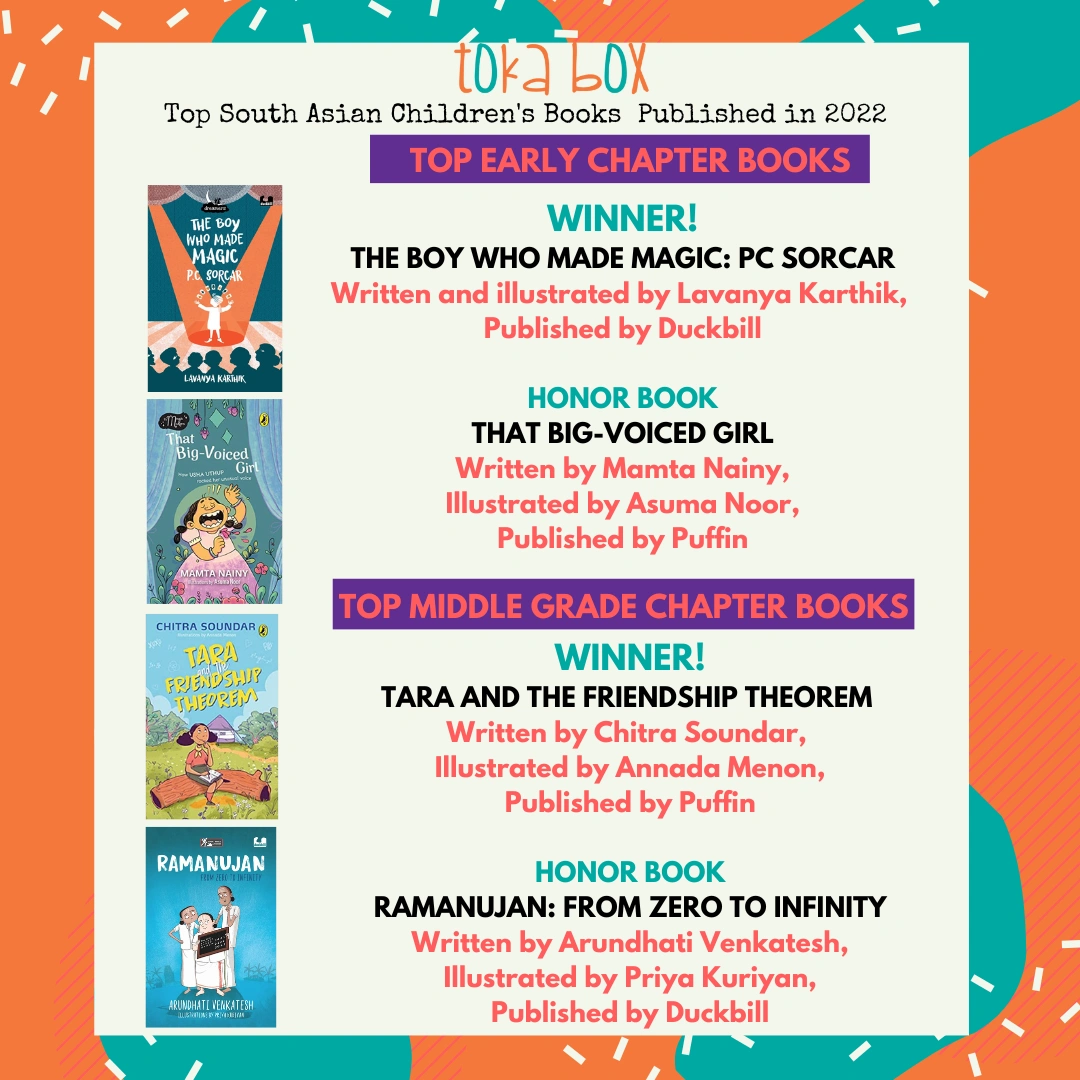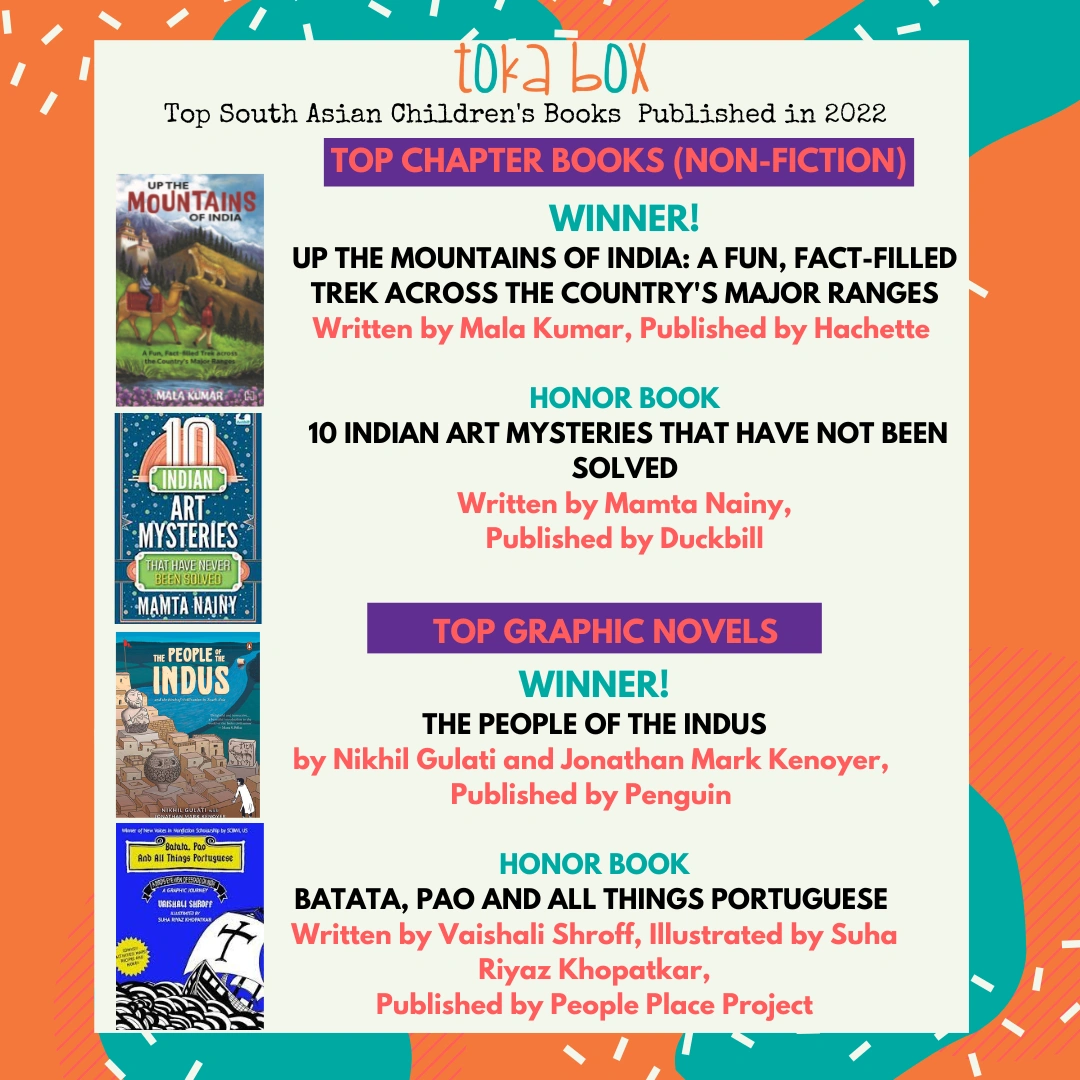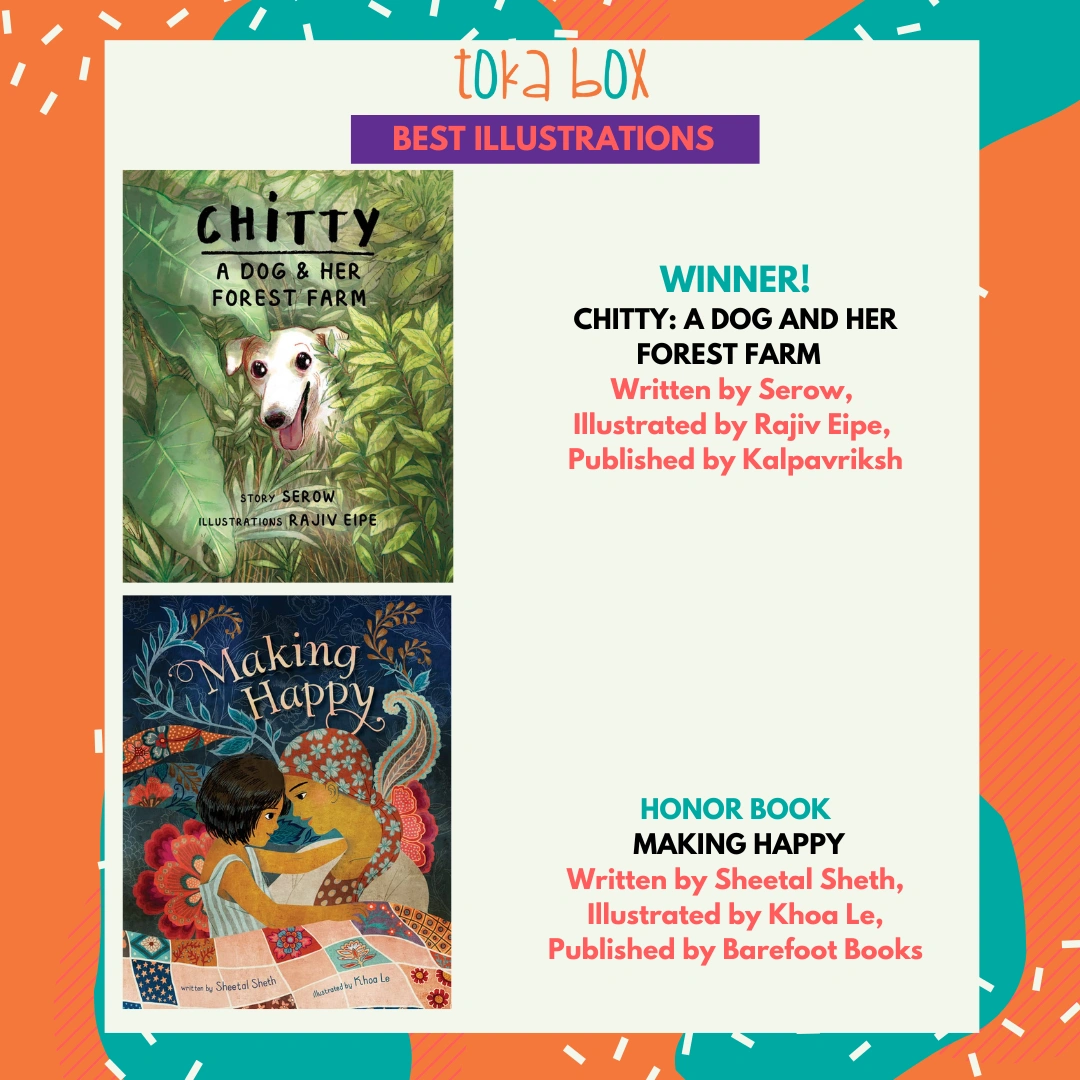 Top Board Book of 2022
Puchuk.....ah, what was that? Did you see something shiny fly by?
Come and look at what Gutargoo is up to in the first-ever touch-and-feel Hindi Board book
The world's first-ever touch-and-feel Hindi board book is another much-awaited gem from T4Tales, creators of Indian language interactive board books.
Here is a fun Hindi tale to share with your little ones - introduce them to the story of naughty pigeons on the roof! A story of childhoods and summer vacations spent running on rooftops and parks chasing pigeons. Each beautiful character is brought to life by Alankrita Amaya's wonderful illustrations! Grab your copy of the first-ever touch-and-feel interactive board book in Hindi!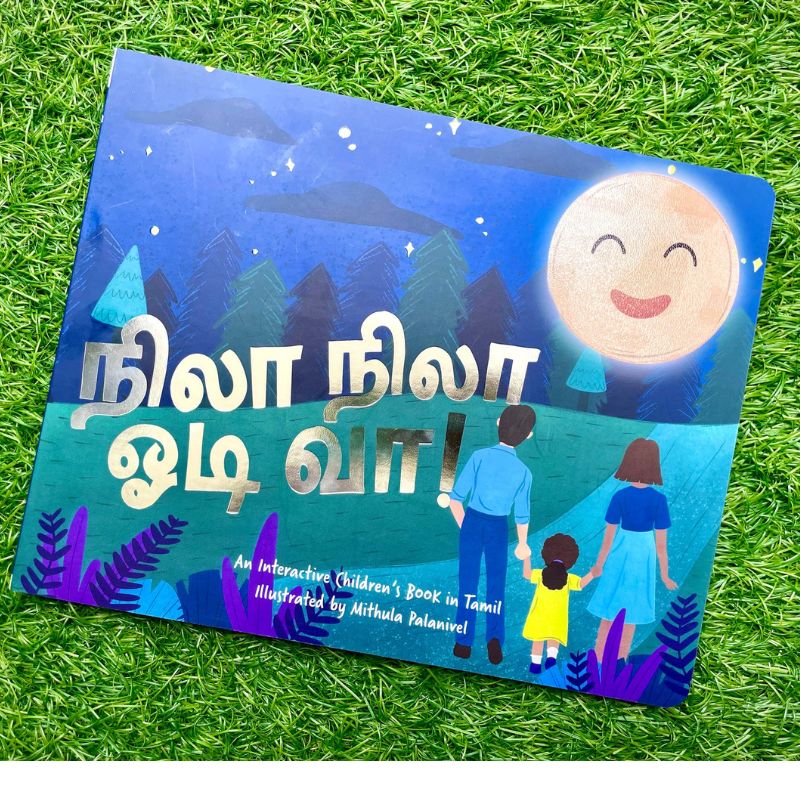 Top Picture Book (Age 3-5 years) of 2022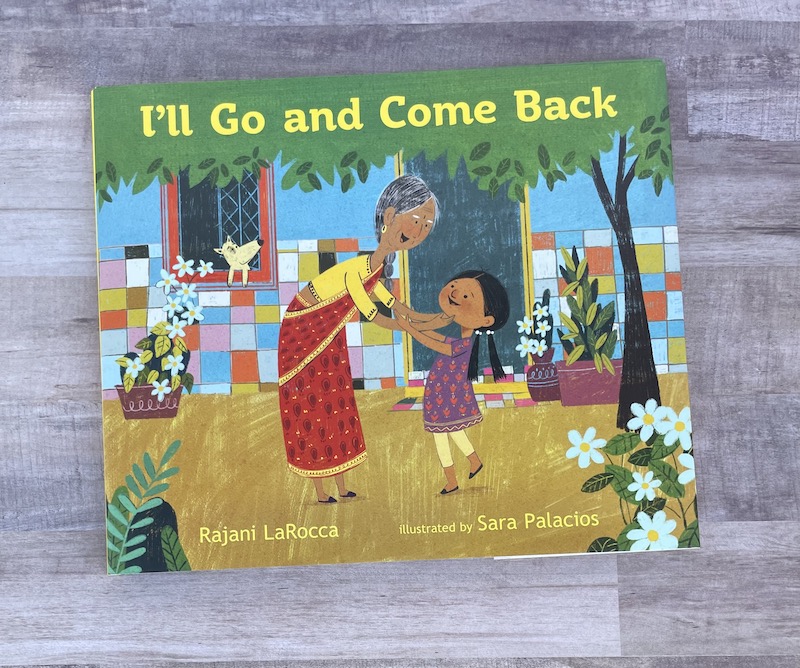 A tender, beautifully illustrated story about a girl in America and her grandmother in India, whose love stretches between languages and cultures—and across the world.
When Jyoti visits her grandmother halfway around the world, she is overwhelmed by the differences between India and home. At first, she feels lonely and out of place, but soon, despite a language barrier, she and Sita Pati are able to understand each other. They form a bond—looking at books together, making designs with colored sand, shopping at the market, playing games, eating chapatis, and sipping warm milk with saffron to bring sweet dreams. When it's time to part, Jyoti doesn't want to leave, but then she remembers that in Tamil, people don't say goodbye, they say "I'll go and come back." Sure enough, the two reunite the next summer when Pati visits Jyoti in America, and it's Jyoti's turn to make her feel welcome. Can they create some special memories that will last until the next time they see each other?
The first rain of the season is here and everyone is keen to help Baba sow seeds in the vegetable garden. Baba gives seeds to Ananya, Veer and Mummy to sow. But no one knows what plant they are growing. It is going to be a surprise.
Veer, Baba and Mummy's plants grow, big and flowers and then little fruits appear on them. Ananya's plant only has leaves growing bigger and bigger. No flowers, no fruits. What was she to harvest when her plant did not bear any fruits?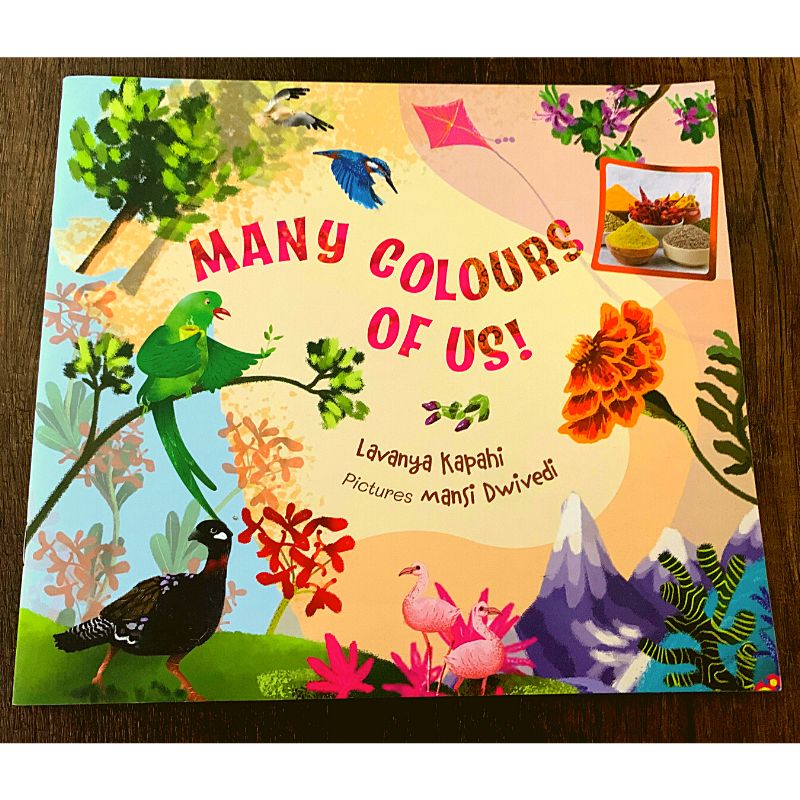 It is mesmerizing to see authors experiment with color. Yes, authors, not just illustrators! In the past, authors like Nancy Raj have given color a different spin. In Many Colours of Us, Lavanya Kapahi makes words come alive and appeal to the senses. "What color shall I be?" wonders the baby bird. And as her feathered friends hop forward one by one to claim their own color as best, they pick out hues from across the country. Pink like Kutch flamingos, purple like fiery Naga chilies, red like the Satpura's Palash, black like Bhadra panthers… Vibrant palettes take us on a visual journey across India, reflecting that it's the diversity that is delightful, the medley that is most magical.

Top Picture Book 6-8 of 2022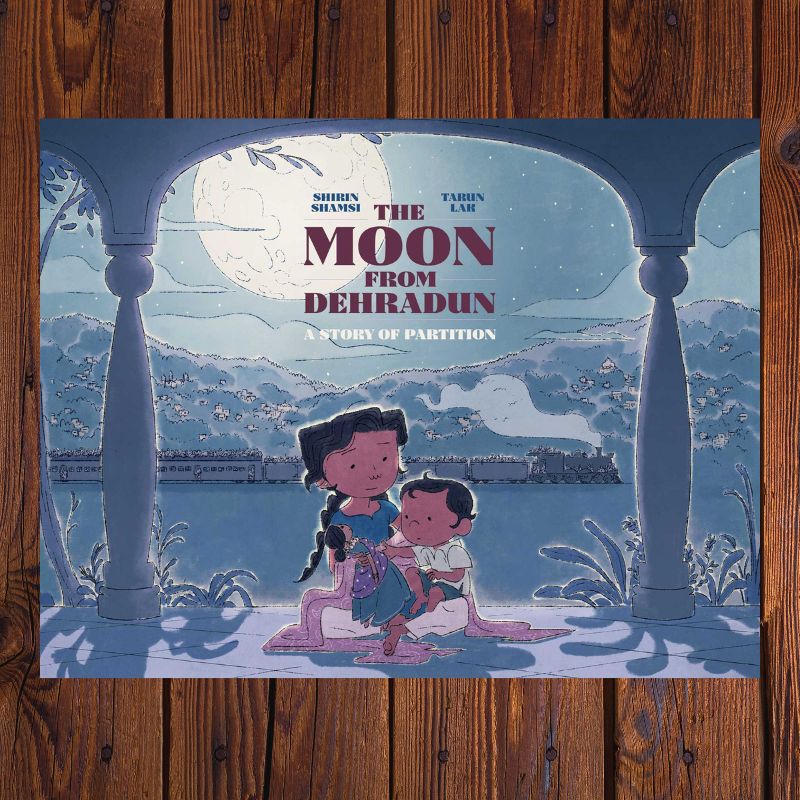 Children are curious to know more about the Partition and to read stories about it. This book by Shirin Shamsi told a gripping story and conveyed many emotions. The idea of losing one's home can truly get children to think and feel many things.

In this marvelously written and illustrated book, Azra knows that wherever she goes, her doll Gurya will follow. Even if it's on a train that will take her far away from the house her family has lived in for generations. Even if there is a new flag flying in Dehradun, and no place left in it for Azra. At least she will be taking a piece of home with her.
But when Abba comes home and says they must leave right now, Gurya gets left behind in the scramble. Will Azra be strong enough to face the long journey alone? And what will happen to Gurya, now hundreds of miles behind them?
The book is inspired by the author's family story and is a testament to the strength, courage, and perseverance of the over 10 million refugees displaced by the largest forced migration in recorded history.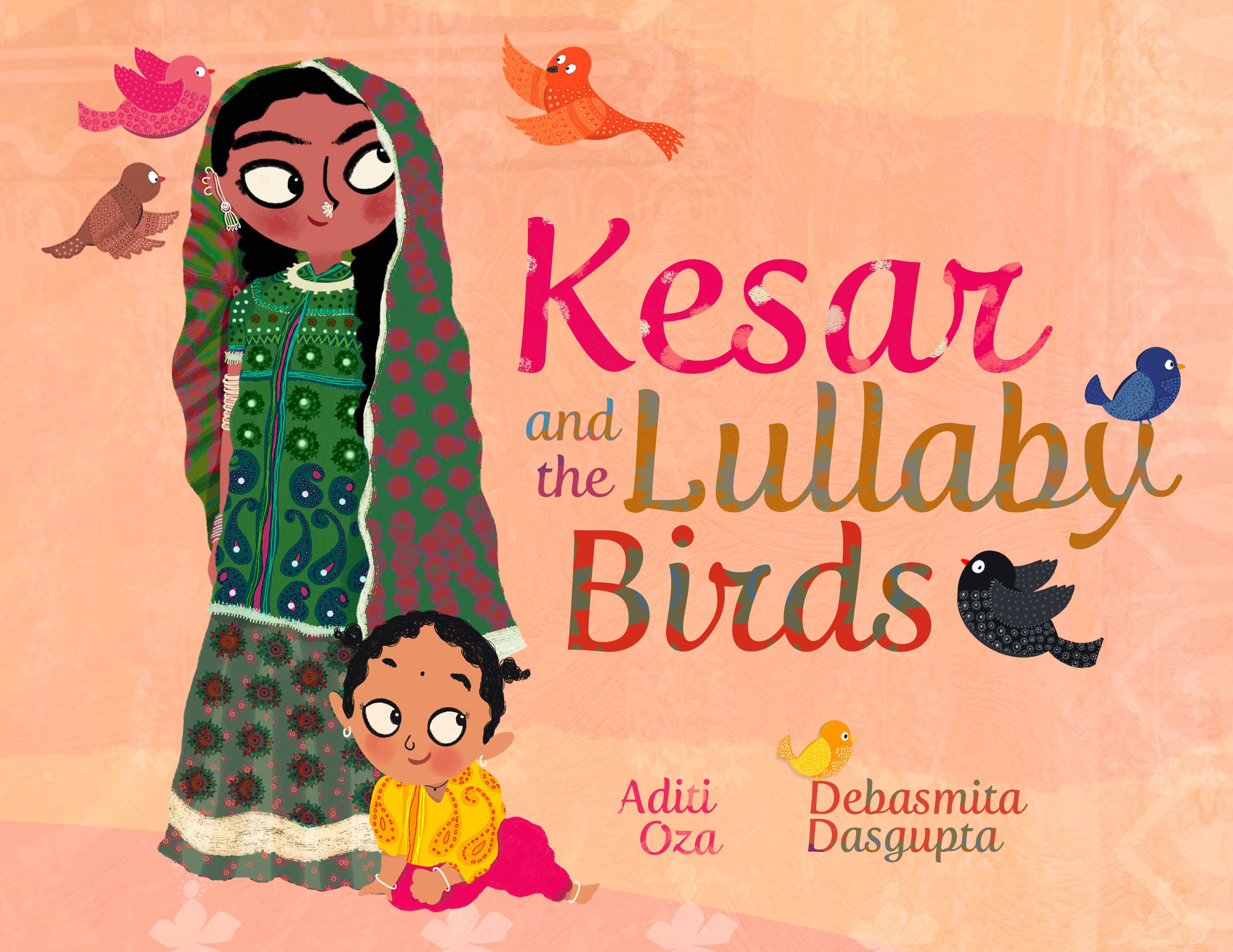 Kesar lives in the Great Rann of Kutch, brought to life by stunning illustrations. Kesar's baby sister Kamal refuses to sleep. One day, Kesar's ba gives her a lovely idea. This book has everything - the all-encompassing art of storytelling, the celebration of traditional art forms, a riveting story, and beautiful details in both the writing and the artwork. It's a picture book feast for children everywhere!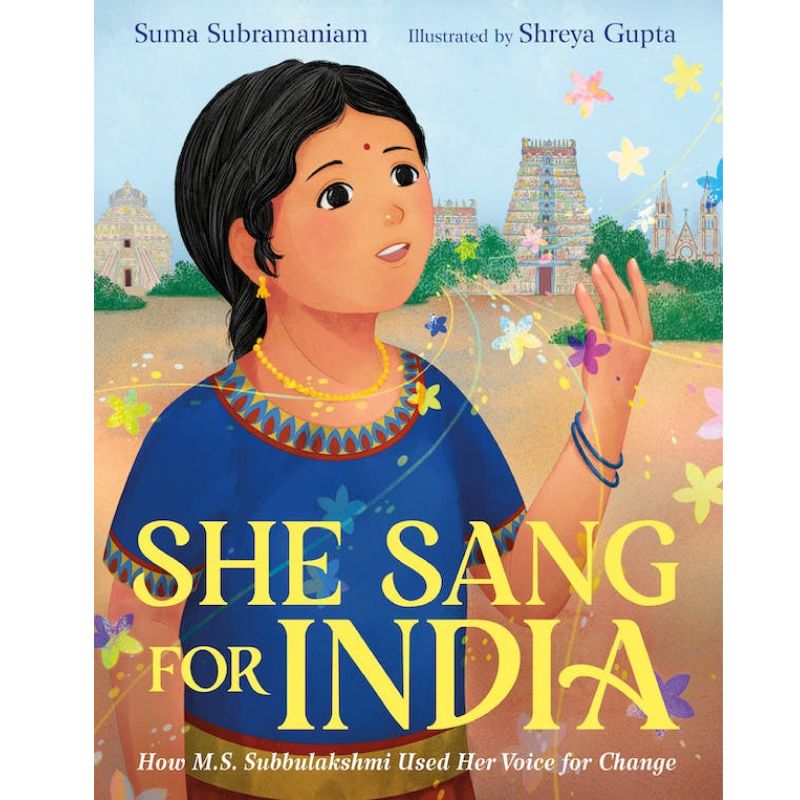 Suma Subramaniam's brilliant book on MS Subbulakshmi brings the Carnatic musician's eventful and incredible story to life. We all know her for her powerful and beautiful voice, but her accomplishments were the result of breaking many barriers. Known lovingly as Kunjamma, MS took many risks, including fighting her way to sing in small festivals even when women were not allowed to perform and recording her first album against all odds. Witness her rise to fame and greatness in this beautifully told and illustrated picture book.
Top Early Chapter Books of 2022
Many of us grew up watching PC Sorcar make magic on stage. My favorite memory of Sorcar is when he disappeared from the stage and reappeared right behind the audience! In Lavanya Karthik's beautifully illustrated biography of Sorcar, we meet a small boy who goes to meet his dream magician in Kolkata, Ganapati Chakraborty. Chakraborty tells a young Sorcar that he isn't ready to be a magician yet - until something happens.
Honor Book:
I remember how much I loved Usha Uthup's voice when she sang 'Magic Journey' in Mani Ratnam's Anjali! It was just so cool and fabulous. I loved it more than the excessively feminine voices of her counterparts. Mamta Nainy's book, That Big-Voiced Girl, shows us how Usha is rejected during an audition for her school choir. She then wondered if she was any good. The book marvelously tells us how she found a way to sing and wow the world with her big, booming voice.
Top Middle-Grade Chapter Book of 2022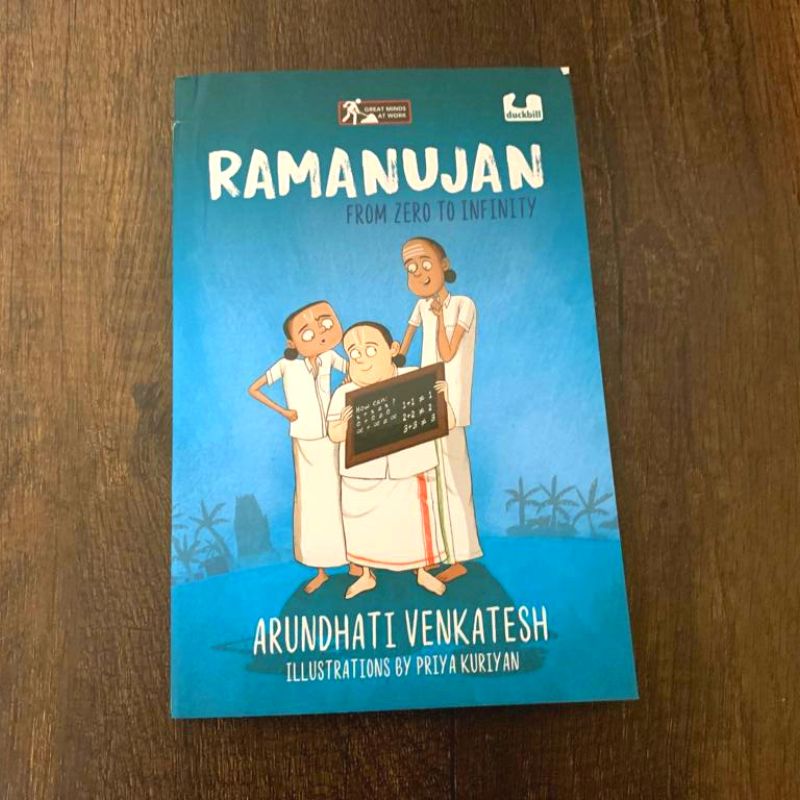 This chapter book begins with ten-year-old Srinivasa Ramanujan's mother, Komalam waking him up to go to his first day in school. We love the way the author weaves math, equations, numbers, puzzles, and patterns into the narrative. The first chapter begins with the first form getting a new math teacher, Durai Master, who puts the children through their paces and announces that instead of a math exam, there will be a math contest! The book simply draws you into another time and place but the children are so relatable that your kids will love reading about them. They will also love the author's sense of humor and the many funny situations that find their way into the book. They will also learn about how one of the greatest mathematicians in the world begins with a math challenge.

Top Non-Fiction Chapter Book of 2022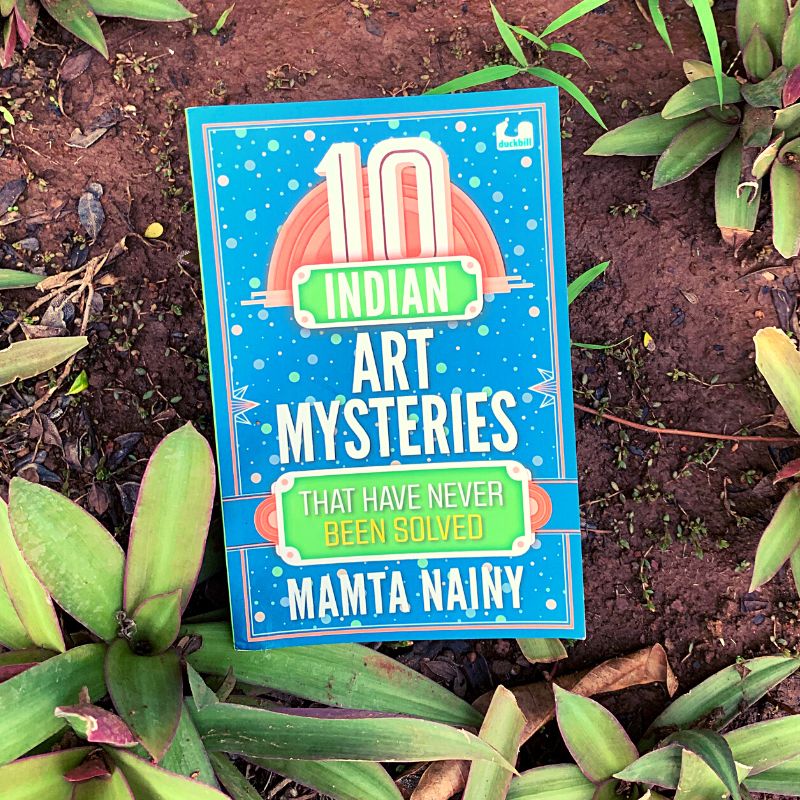 I love art mysteries from around the world, from the Mona Lisa to Stonehenge but I am sure there are so many incredible mysteries in India too. This book tells the stories of ten mysterious people, styles, and objects in Indian art from the prehistoric period to the present day and in the process, it captures some of the diversity and range of the very large canvas we call Indian art. The stories told here include those of the Bhimbetka paintings, the Pithora paintings, the women artists of the Mughal era, and the mystery of the Indian yellow tint used in art. Mamta Nainy explores diverse artistic periods, explains different art forms, and gives insights into the lives of artists working in different times and spaces, one curious case at a time.
Top Graphic Novels of 2022
Winner: People of the Indus by Nikhil Gulati and Jonathan Mark Kenoyer

Many artists and writers in the children's book space were talking so glowingly about this graphic novel and it exceeded our expectations! Supported by extensive research from a leading Indus archaeologist, this graphic novel seeks answers to precise questions about people from the Indus Valley Civilization and their lives. The stunningly illustrated book gives us many looks at the people during this civilization which dates back to 3200 BC.
Honor Book: Batata, Pao and All Things Portuguese by Vaishali Shroff, Illustrated by Suha Riyaz Khopatkar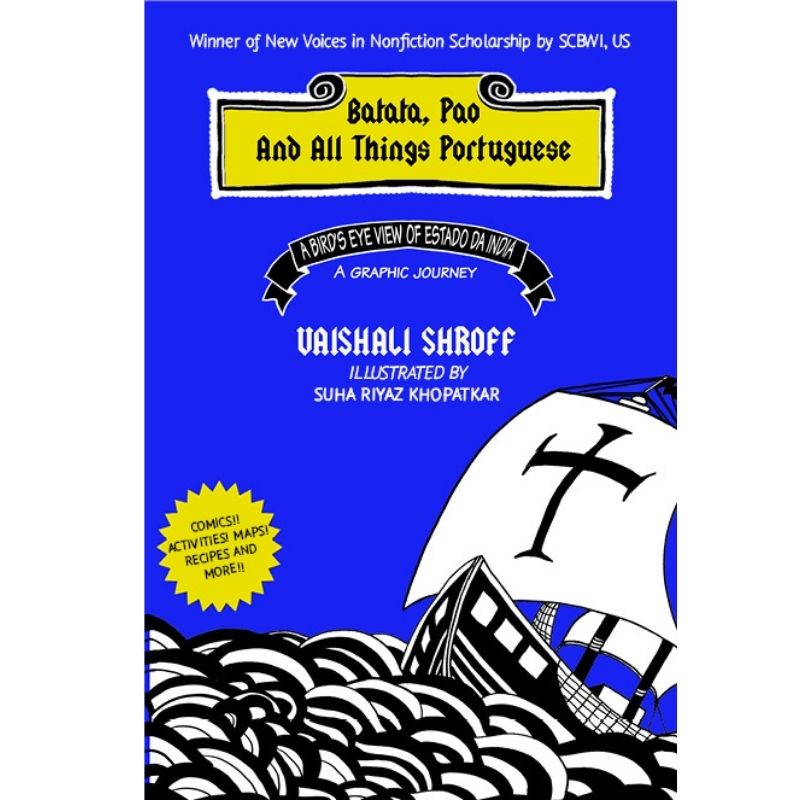 We know that the Portuguese colonized India but did you know that they left so much behind by way of influence? Batata pav, what we understand to be a quintessentially Mumbai dish, has its origins in Portugal! In this beautiful graphic novel, Vaishali Shroff narrates the Portuguese colonization from the point of view of cannons and printing presses. It is an incredible fly-on-the-wall look at some of the greatest moments in Indian history. Says Vaishali, "I look around in Mumbai and right from the East Indians to the baobab trees to churches to my favorite vada pavs, all remind me of Portuguese origins. This book serves as an eye-opener for kids who are absolutely unaware of Portuguese India between 1498 and 1961." A great book for history and food lovers too!

Best Illustration
WINNER: Chitty: A Dog and Her Forest Farm, written by Serow and illustrated by Rajiv Eipe

Rajiv Eipe's illustrations match Serow's brilliant writing, word for word. Chitty herself is drawn so realistically that you almost reach out to touch her head or gaze into her beautiful eyes. You almost walk into the magnificence of the stars in the Western Ghats or reach out to catch the flying termites that Chitty loves to chase. The forests come alive with Rajiv Eipe's illustrations and you are mesmerized.
Honor book: Making Happy, written by Sheetal Sheth and illustrated by Khoa Le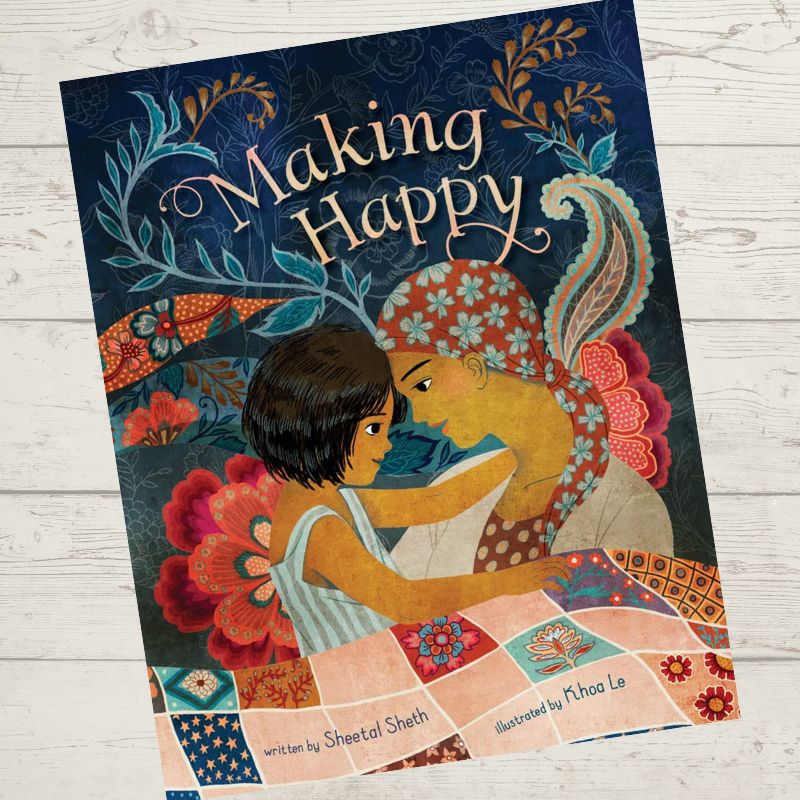 Khoa Le's illustrations work magic here. The picture of Leila, her mom and her dad in bed spending time together will remain in our hearts for a lifetime. The book is based on the author Sheetal Sheth's own experience battling cancer as a parent of young kids. The book helps us find light in the darkest of moments. We read it together as a family and we sensed a connection so close and timeless that it felt as all-encompassing as the quilt that Leila and her classmates make for her mother.