Books we loved in December!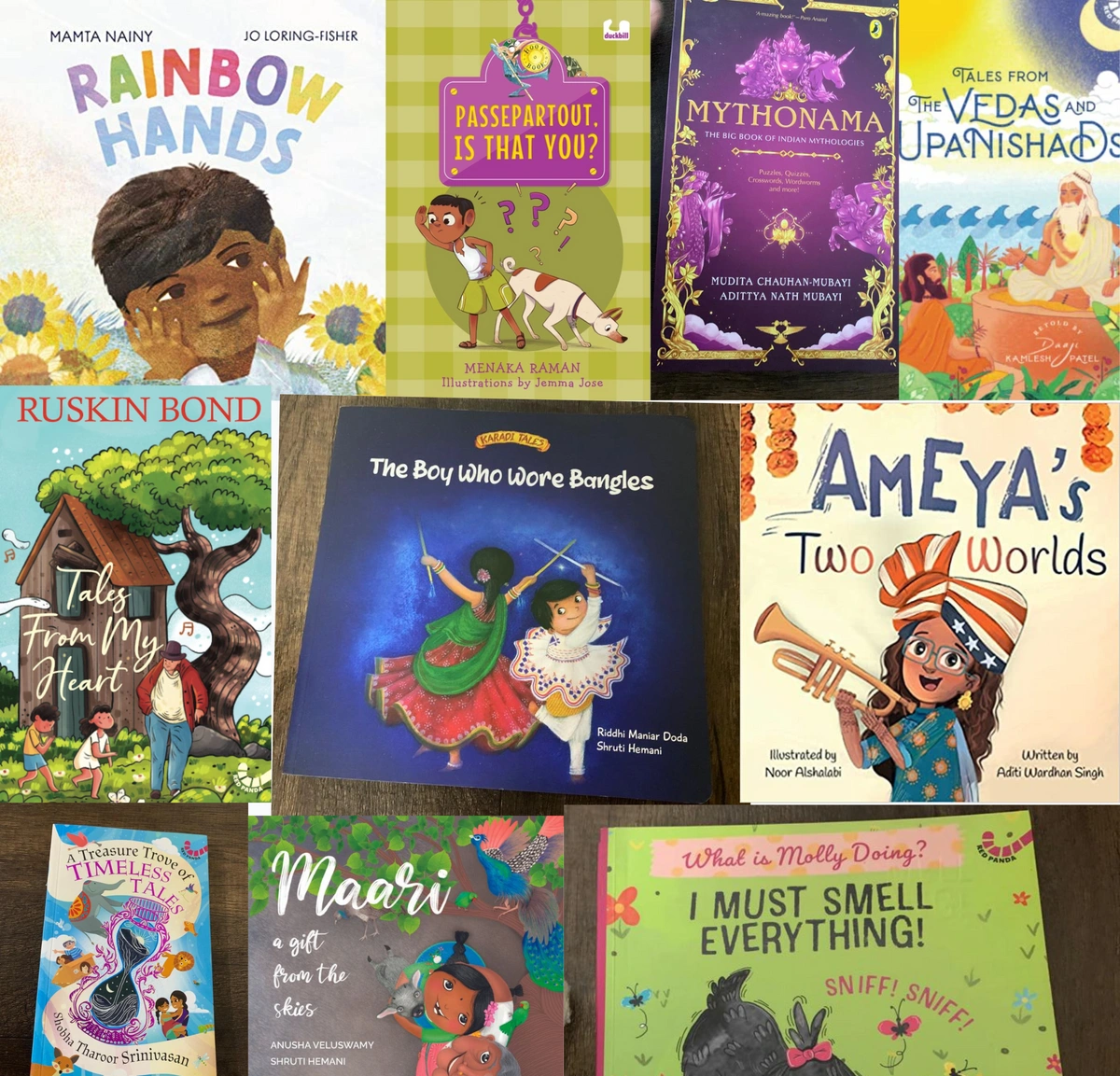 The year 2022 was an incredible one for books! Here is a roundup of the books we loved in the last month of 2022, even as we are all set for 2023!
The Girl Who Loved Words: Mahasweta Devi by Lavanya Karthik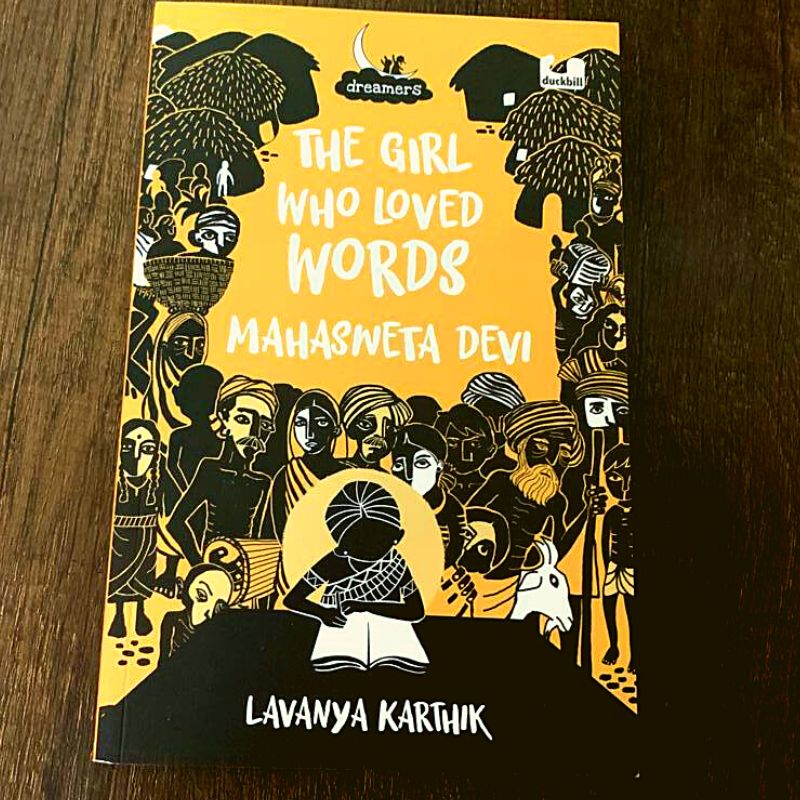 Lavanya Karthik's famous Dreamers series are very short picture book biographies that can be finished in one sitting but leave a lasting impact on a young reader. This book is about Mahasweta Devi, the writer and human rights activists who began with a simple dream - a girl with a love for words. The Dreamers series tell stories with creativity and . The stunning linocut artwork in the book is inspired by Chittaprosad Bhattacharya, a Bangla political artist of the mid 21st century. This is a magical picture book experience!
The Boy Who Made Magic: PC Sorcar by Lavanya Karthik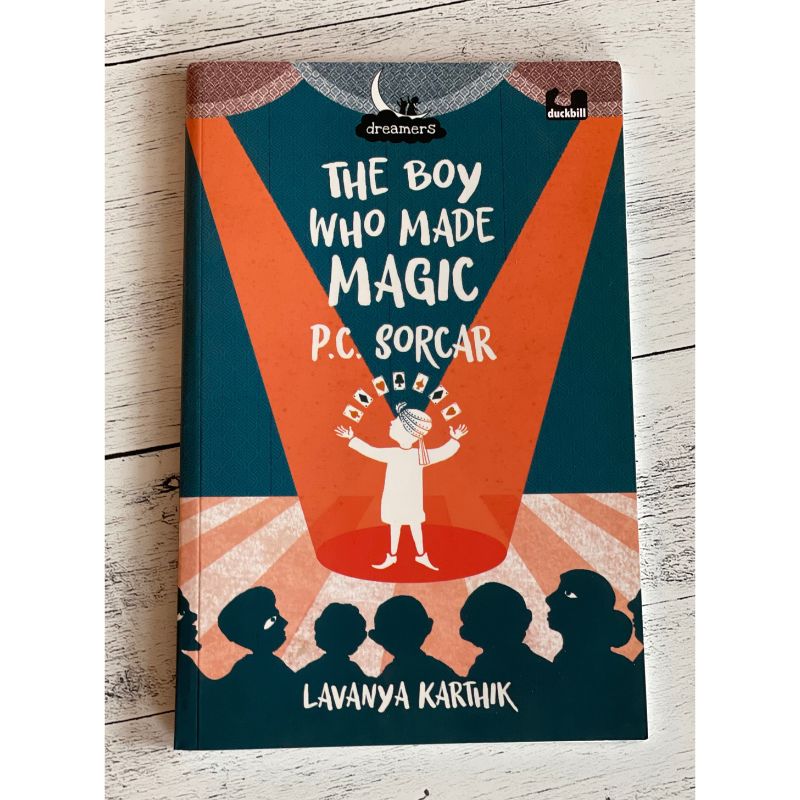 Many of us grew up watching PC Sorcar make magic on stage. My favorite memory of Sorcar is when he disappeared from stage and reappeared right behind the audience! In Lavanya Karthik's beautifully illustrated biography of Sorcar, we meet a small boy who goes to meet his dream magician in Kolkata, Ganapati Chakraborty. Chakraborty tells a young Sorcar that he isn't ready to be a magician yet - until something happens.


That Big-Voiced Girl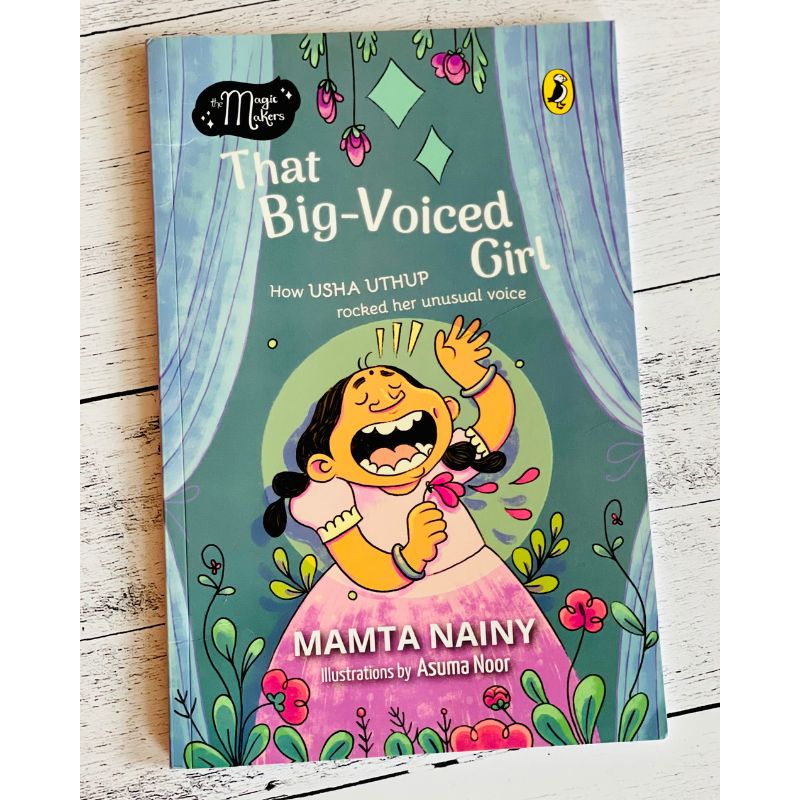 I remember how much I loved Usha Uthup's voice when she sang 'Magic Journey' in Mani Ratnam's Anjali! It was just so cool and fabulous. I loved it more than the excessively feminine voices of her counterparts. Mamta Nainy's book, That Big-Voiced Girl, shows us how Usha is rejected during an audition for her school choir. She then wondered if she was any good. The book marvellously tells us how she found a way to sing and wow the world with her big, booming voice.


Tara and the Friendship Theorem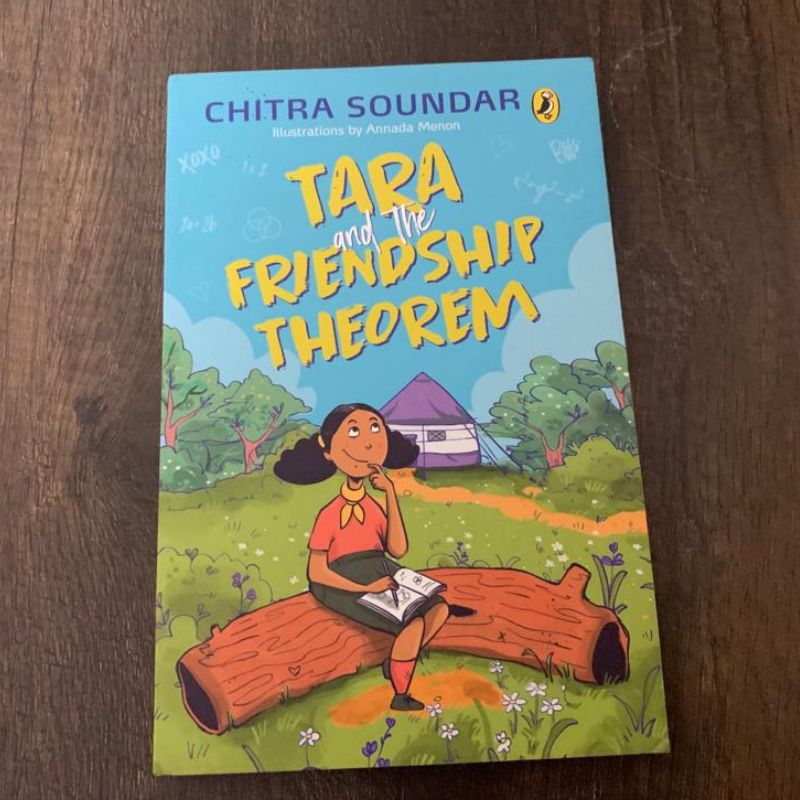 When young Tara's parents relocate to the UK, she misses her bestie Farida, whom she'd love to engage in the ancient Indian game of Pallanguzhi, among other fun and cherished shared childhood experiences. When Tara gets to the UK, she is surprised when her parents enrolled her and her brother in a weekend retreat called Camp Wilderness. Tara is more of a STEM and math lover who is not big into the outdoors and sports. She then decides to create a friendship theorem to find someone as amazing as Farida. Tara decides to test the Friendship Theorem in Camp Wilderness. Will she succeed or is a friendship hiding in plain sight?
We are huge fans of Chitra Sounder's picture and chapter books. Our children cannot tear their eyes away from any of her books until they reach the last page! We absolutely loved the idea of Tara using a theorem to find a friend. It reminded us of Simran in another great South Asian chapter book, A Match Made in Mehendi. In that book, Simran creates a matchmaking app!

Theorems and algorithms are awesome because they can bring people from different countries together but there are things they sometimes cannot capture or define. This is a STEAM book in every sense because as lovers of coding, tech, art and literacy, this book brings it all together, using great characters and situations. One of our favorite books of 2022 and an absolute must-read!
Ramanujan: From Zero to Infinity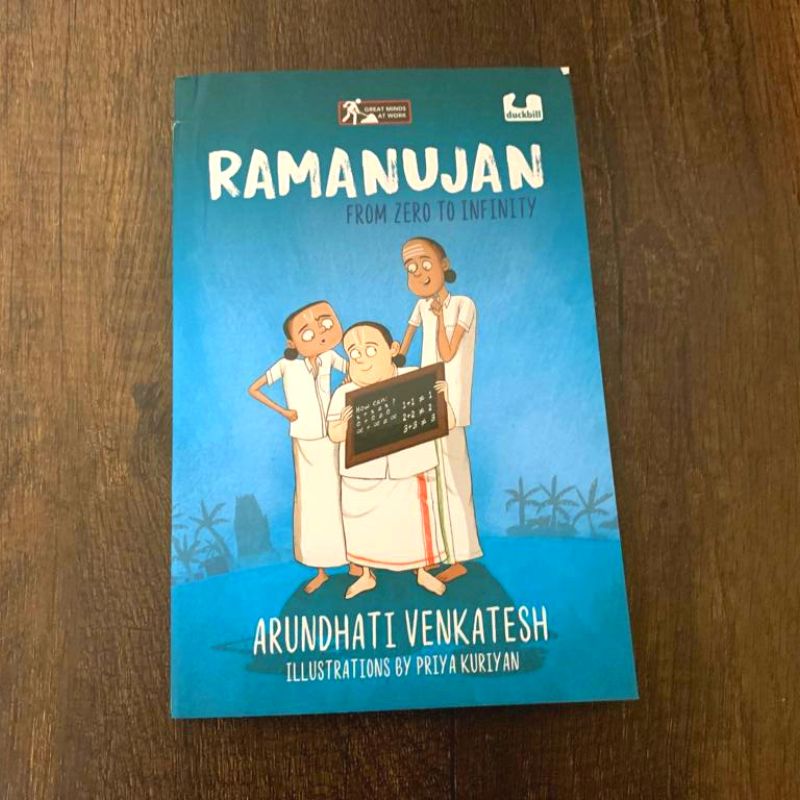 This chapter book begins with ten-year-old Srinivasa Ramanujan's mother, Komalam waking him up to go to his first day in school. Kumbakonam. We love the way the author weaves math, equations, numbers, puzzles, and patterns into the narrative. The first chapter begins with the first form getting a new math teacher, Durai Master, who puts the children through their paces and announces that instead of a math exam, there will be a math contest! The book simply draws you into another time and place but the children are so relatable that your kids will love reading about them. They will also learn about how one of the greatest mathematicians in the world begins with a math challenge.


Andaman Adventure: Barren Island by Deepak Dalal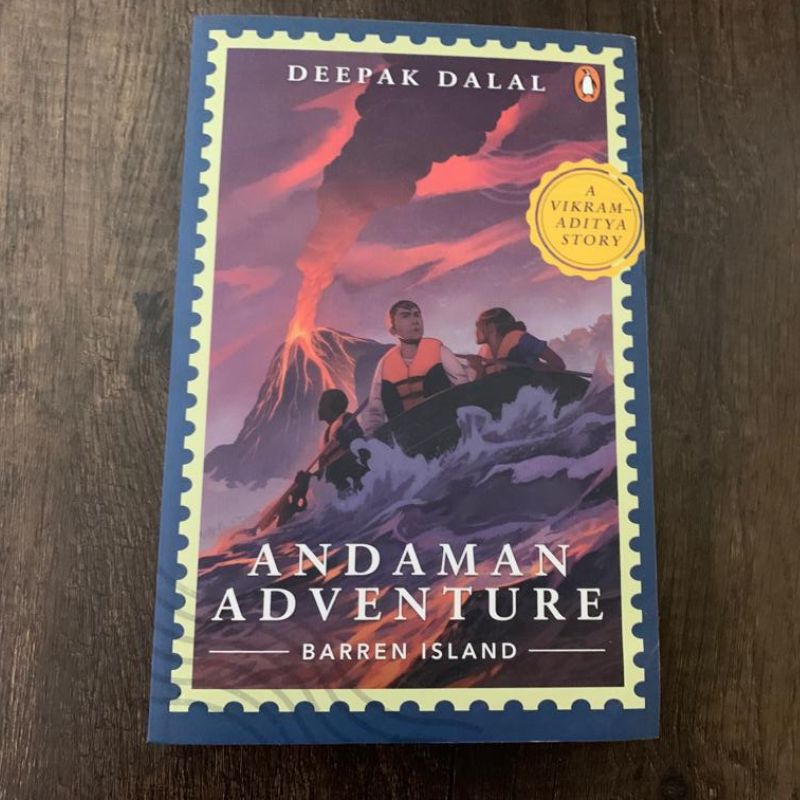 a
This book takes place after the events of Andaman Adventure I: The Jarawa and reads like an action movie with its exciting chases and thrilling pursuit of clues. The book begins with Vikram, Aditya, and Chitra who are debriefed after Vikram is rescued from his kidnappers in Jarawa. Chitra and Aditya are tired from their adventure but Vikram, who was forced into inactivity at the hands of his captors in the previous book, is high on energy and explores Port Blair.
Boom Boom

What a stunning work of art this book is and how much my daughter loved it! Boom Boom is a picture book that is drawn like a graphic novel, about a boy named Sura whose grandfather is a boom boom maattukaar who travels from town to town with his bull and drums. His is a dying breed Sura doesn't understand why his grandfather wants him to remember his legacy but he loves moving with him from place to place. Technique for making a cheap drum, and Kaalayan, his bull, his boom boom maid, decorated with ornaments, bells, and mirror studded embroidered cloth on his back. Sticker trade, Sundal trade. Fortune teller


The Boy who Wore Bangles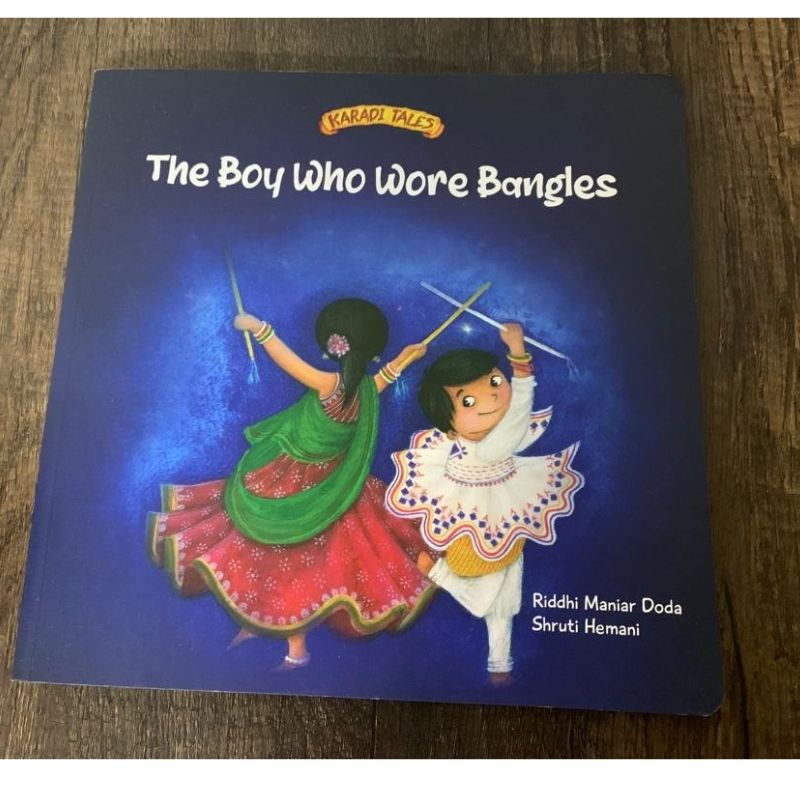 Bhargav loves Navratri. He loves the dance, the chaniyas, and the sweet pendas after the Ambe Ma Aarti. His favorite part is when he dances with bangles on his wrists. Bangles are alluring, shiny and they make a great sound when they tinkle on his wrists when he dances. This year, Bhargav's father forbids him from wearing bangles and his Ba agrees with his logic. Ba tells Bhargav why she thinks boys cannot wear bangles. With his infallible, childlike logic, Bhargav shoots down every reason he has with very simple explanations, showing her interesting aspects of their culture that prove that men and women share many similarities in dresses and accessories. The author has written this book so convincingly that it will charm even the doubters! The illustrations bring a Gujarati Navratri celebration in all its splendor.


Tales from My Heart by Ruskin Bond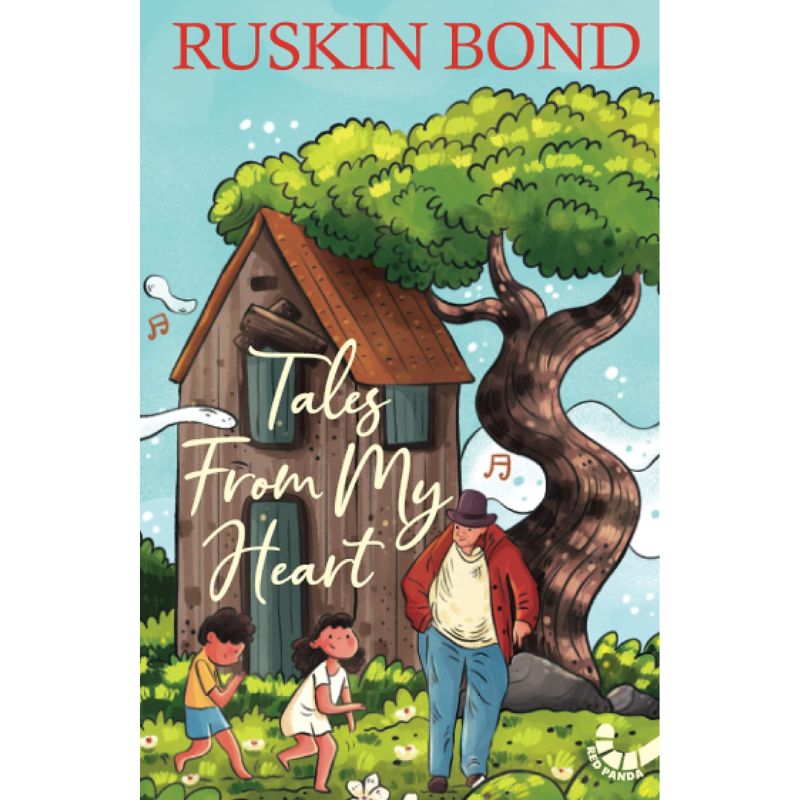 Books by Ruskin Bond take us back to the past in the best way, with childhood stories that will entertain and thrill us all. It is great fun to read about how Ruskin got his first pay check for his writing in 1951 and the thrill of seeing his name in print for the first time. We read of the first beer he had and the party he threw with his first pay check, and the boys, girls and adults who peopled his youth. While the stories are autobiographical, the book is written in the form of stories from the author's past. The anecdotes are spectacular, from Ruskin's fascination with Miss Kelnar's tin of biscuits to a fascinating story about a playback singer who sang for Tansen's ghost! Unbelievable? Read it to find out more!


My Little Book of Shiva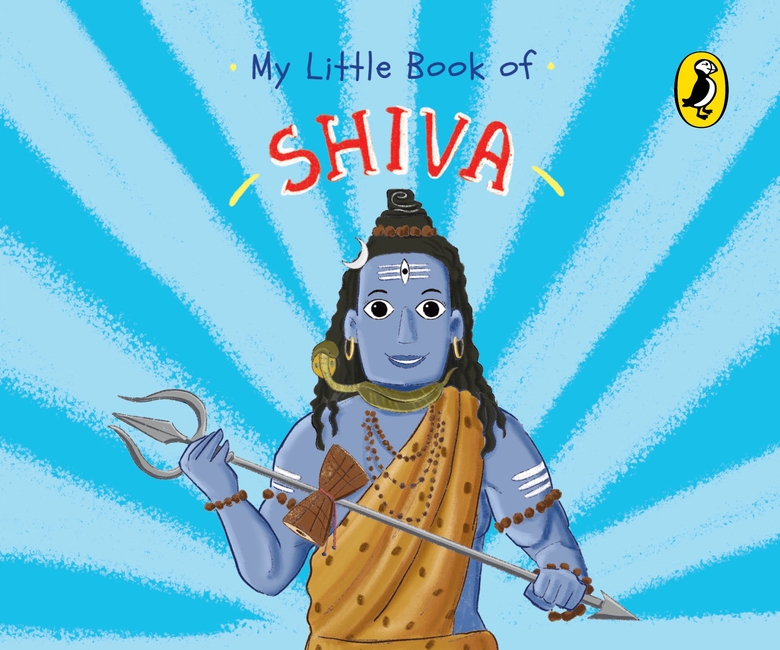 This lovely little board book is a story within a story! Ganesha and Kartikeya want to hear a new story about Lord Shiva's greatness and strength. Every time Shiva starts a story, the boys tell him they have heard it already. They know about the time he defeated a demon with a dance, or how he beat Arjuna at his own game. Lord Shiva then tells them a story about his strength and adventures, a story that both the boys have not heard before! This short tale is brought to you in a vibrantly illustrated little board book that is also fun to read!
The District Cup by Mallika Ravikumar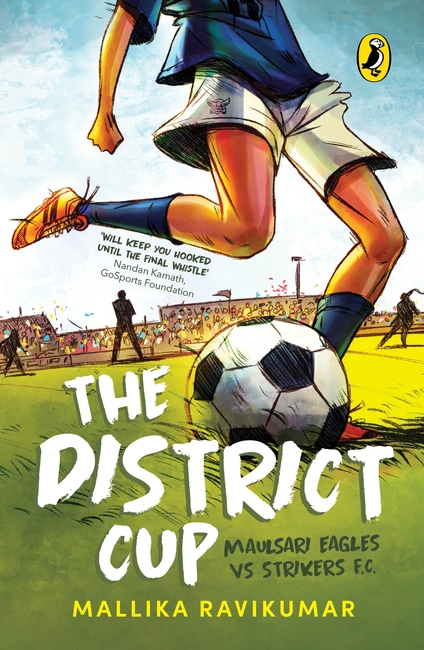 Many of our kids love football and it's great to have a book that captures their love for the sport. The District Cup is about the U-13 Maulsari Eagles and their fight for the District Cup. The book talks about the Eagles, the young players on the team, their stories, and how they must battle everything from gender bias and corruption to come out on top. The football matches and descriptions, especially the match between the Eagles and the Braganza Boys, are a treat to read!

The Block Printed Tiger by Joeanna Rebello Fernandes


Joeanna Rebello Fernandes is an incredible writer and creator of verse. The Block Printed Tiger is about a tiger strolling through a Jaipur bazaar, looking for prints to wear! Funny, elegant, and written in beautiful verse, this book is perfect to read out loud and will nurture your child's love for language! The gorgeous pictures depict scenes from Rajasthan and the colors truly come alive in this book!

I am Fierce, Yes I am by Natasha Sharma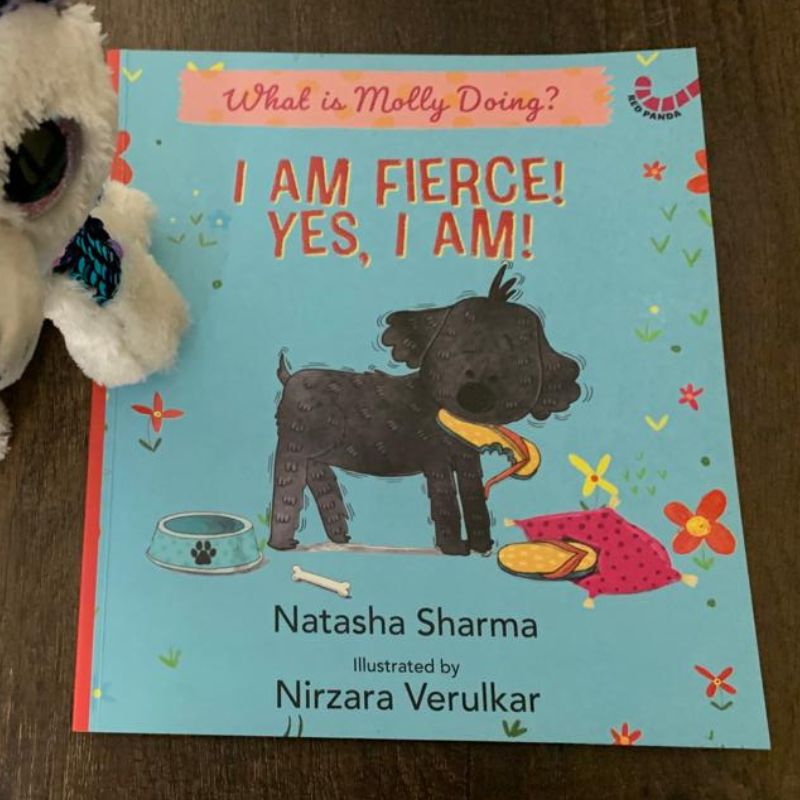 Who doesn't love books about dogs? I am Fierce, Yes I Am by Natasha Sharma is a delightful and funny, about the author's dog, Molly, who moves and operates like a ninja, pouncing on the cat, the crow, the postman, the vet, and even the vacuum cleaner! Molly believes she is super fierce and not to be trifled with, especially when she pounces on the spiky squeeze ball which she believes is an alien, and slaps it around five times before it 'got scared, rolled off, and hid under the sofa. She barks at the crow but only after 'her human' says 'shoo' to the crow and she barks at the crow till it shakes with fear! Funny, tongue-in-cheek and endearing, your kids will laugh out loud at this one!


Great Jataka Tales by Noor Inayat Khan

The Jataka Tales, which are famous stories about the former lives of the Buddha, were created by common people and recorded by Buddhist monks for posterity. These delightful stories come alive thanks to their masterful retelling by Noor Inayat Khan. Whether it is the story about the king of monkeys who asks his species to keep mangoes a secret from humans or a king who who wishes to capture a beautiful deer, Sarabha, in the forest but something happens to him instead. Children will love these beautiful tales and want to read them again and again.
Nila Nila Vaa Vaa


My mother sat down with my daughter and read this book, and my heart just stopped.

You will love this new Tamil board book! I grew up listening to this song and singing it! If your mother tongue is Tamil, chances are you heard it too! Based on a famous children's song in Tamil, this book asks the moon to come to the children, up the hill and bring jasmine flowers. The rhyme and beautiful imagery truly help a child grasp the essence of a language like Tamil. The song asks the moon to come closer to humans, to come spinning like a top or a Bambara, or like a kite. The book ends with interesting information about the moon, its gravitational force, and how

The book has beautiful illustrations and is large and so appealing to small hands and curious eyes. You can move the moon using a tab from one corner to the other, and use other interactive elements in the book! You absolutely must add it to your book collection.

Thosai Amma Thosai

Another household favorite, my amma used to sing this every time we made dosai together. The rhyme talks about how dosai is made, how you mix rice flower and urad dal, and it is also a fun counting game woven in. You say, "4 for appa, 3 for amma, 2 for Anna" and more. This backward counting skill is a useful one for a toddler's working memory and understanding that numbers can be used in different sequences! The last page says that you will be spanked if you ask for one more dosai, because it is over! This reminds me of what my grandmother used to say when we refused to eat food - "apparam ketaalum kadaikaadhu!" Beautifully created, this book will bring all those lovely Tamil rhymes back to your children! Like me, I am sure you must have wanted your kids to learn and hear these rhymes. In beautiful board book form, here's your chance!

A Treasure Trove of Timeless Tales by Shobha Tharoor Srinivasan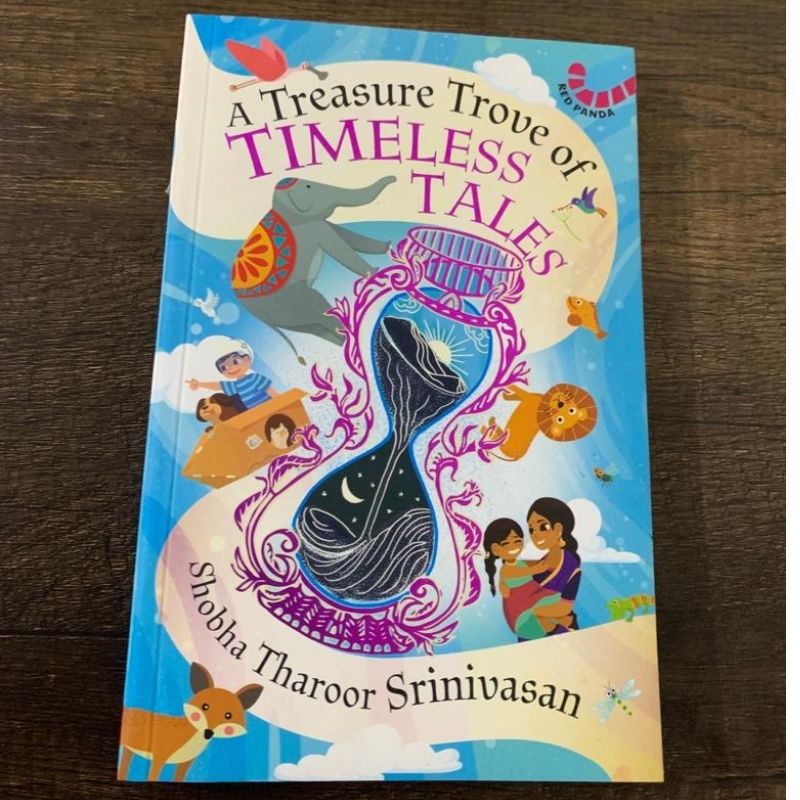 Written in Shobha Tharoor Srinivasan's beautiful and engrossing style, this collection of stories from around the world include folktales, legends, and myths from Japan, Africa, and India. Apart from the familiar names, there are some undiscovered gems too. Children will love to read this collection of exciting and fascinating stories, timeless tales from different cultures and with plots and discoveries.


Rainbow Hands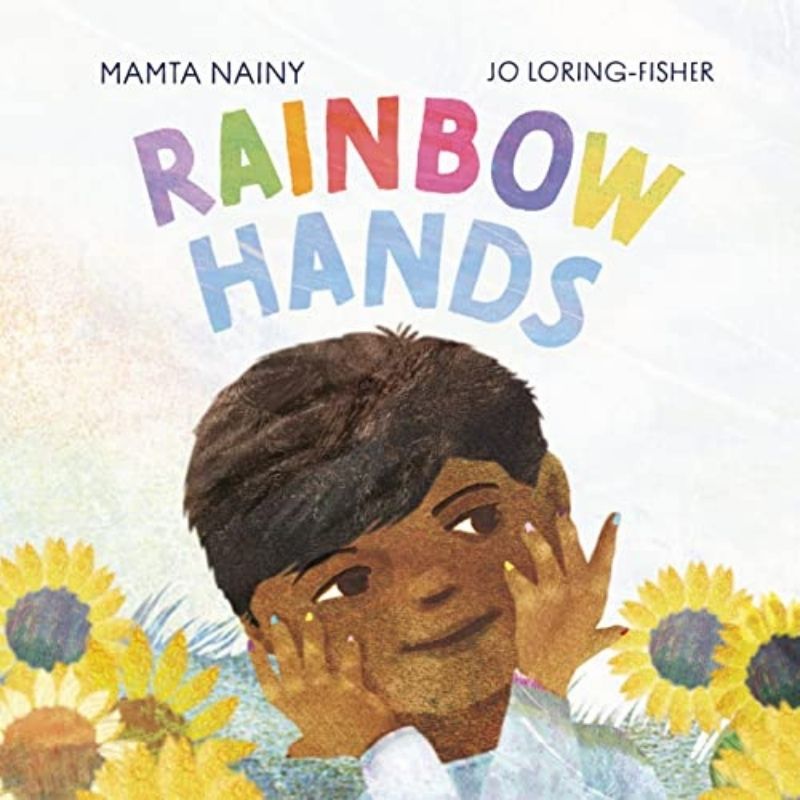 We absolutely loved this book about a young boy who loves to paints his nails with his mom's nail polish. As kids, a group of us cousins and I would polish our nails. I think the book is not just about questioning gender stereotypes but about exploring our identities in different ways. I read somewhere in the tenth century, men wore heels as a way to help the Persian cavalry keep their shoes in their stirrups and the fashion spread to other countries, with Louis XIV being a famous wearer of heels.
Maari: A Gift From the Skies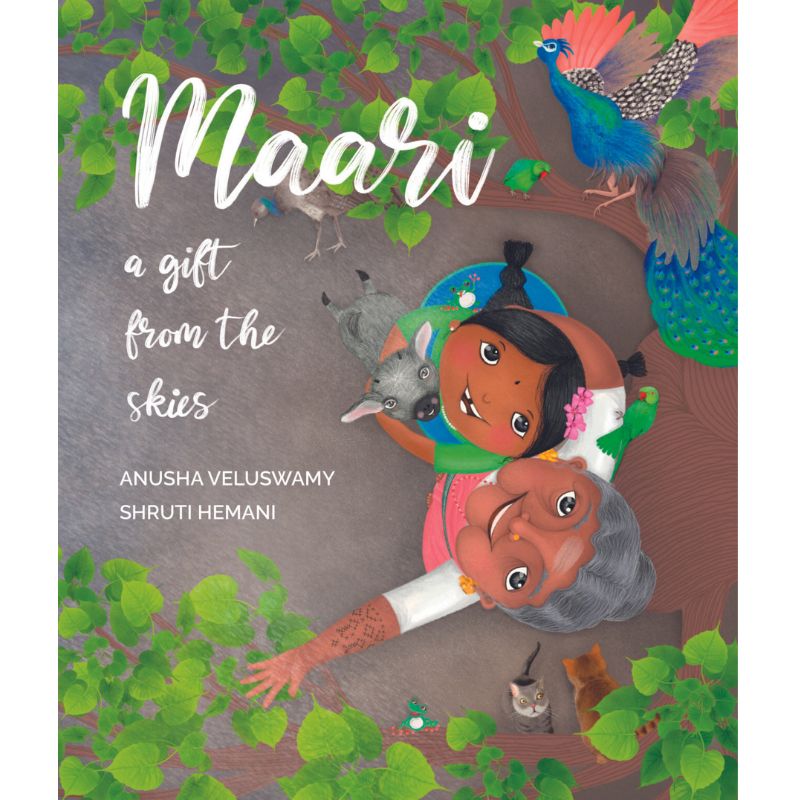 When we read 'Maari: A Gift from the Skies,' the latest picture book by Anusha Veluswamy, we were mesmerized by its timely story, which connects Pongal and harvest to climate change and displacement. The illustrations will make your heart burst and transport you to a village in Tamil Nadu and into little Kanmani's life.

Persistent heat waves have left Kanmani's village burnt and bare but the people are gearing up for a festival.

What could they be celebrating now? Will there be a drought this year?This beautiful story is about finding safety within your community, finding calm in your chaos, and about the gentle empathy of nature.

Where is Mr. Thookam?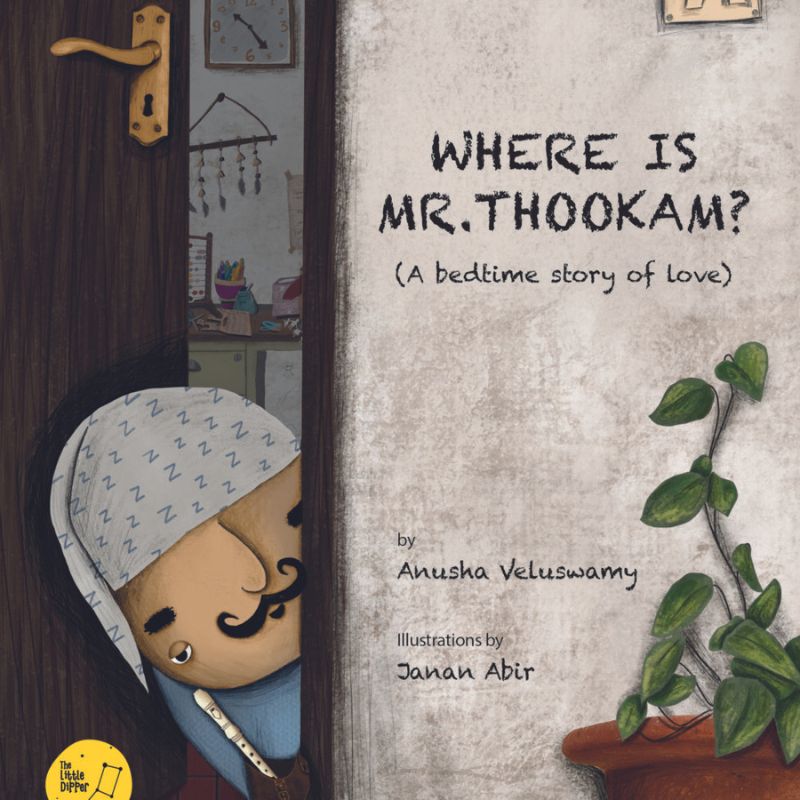 Pattu wakes up in the middle of the night. She cannot sleep and she reaches out to her akka to tell her that she is scared and that she lost Mr. Thookam!
Thookam means sleep in Tamil. Akka then patiently and gently tells little Pattu that they can search the house to see if they can find Mr. Thookam. Akka sings a song about Mr. Thookam and wonders where he may be hiding. She asks if he is under the bed but Pattu says in a scared voice that monsters live under the bed. "Oh rubbish, monsters don't live under our beds, Pattu. They live inside the heads of the people who shout and scare," Akka says.
We love how gentle and patient akka is, and how she addresses her sibling's legitimate worries about sleeping are addressed so sensitively and creatively. Apart from the lovely little rhyme that Akka uses to summon Mr. Thookam, we also love the little figments of imagination in the book - for instance, Pattu telling Akka that the stars are aliens and Akka replying that they are just all the lovely things and choppus they have lost. The author tells us that Mr. Thookam is based on her mother's imagination!



The Gopi Diaries: Growing Up


The third book in Sudha Murty's exciting and loveable series sees Gopi, the author's inquisitive golden retriever, grow up and experience new adventures! Gopi goes to a swimming class, makes new friends, meets a lovely dog-person named Nova, and grows his family! Young readers will have a hilarious time reading about Gopi's experiences
Ameya's Two Worlds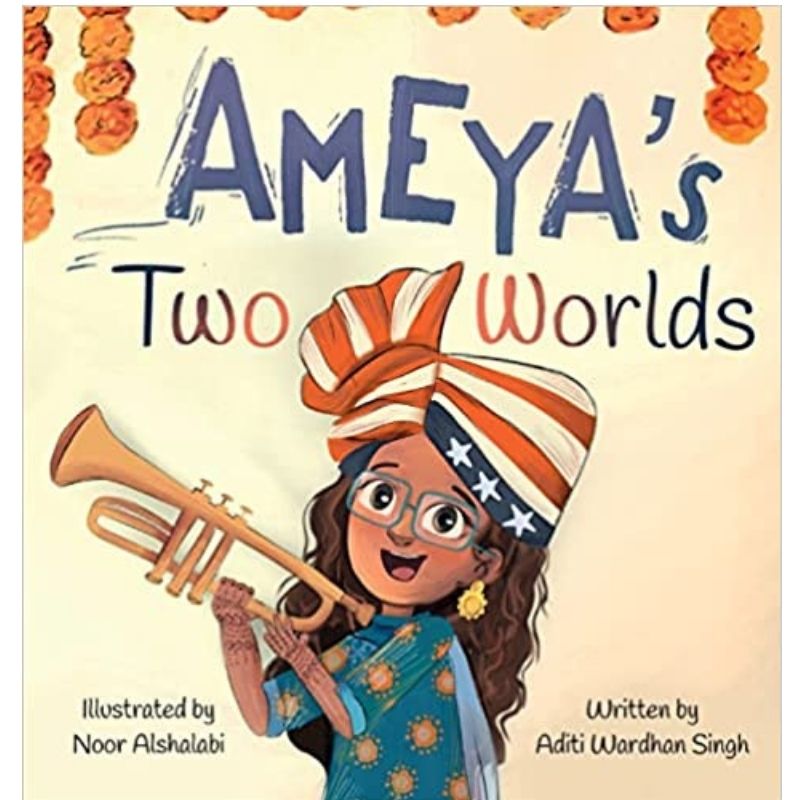 There are so many children's books that children who find ways to navigate different cultures but this one does it so beautifully and effortlessly that it hits close to home. Narrated against the backdrop of a gorgeous and warm-hearted Indian wedding, Ameya's Two Worlds is about a girl, Ameya, who travels to India after many years with her parents. Ameya's cousin Vaishali is getting married. Ameya worries if everyone will speak English and if they may make fun of the way she spoke Hindi but her mother reassures her. In the wedding, Ameya has fun, interacts with her cousins and learns that she belongs everywhere.
Mythonama: The Big Book of Indian Mythologies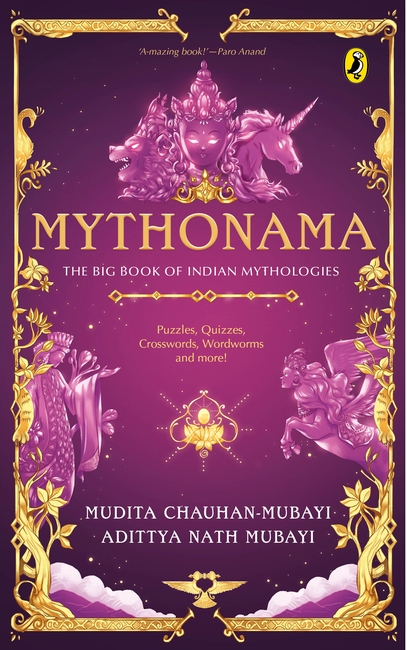 Have a child who loves mythologies from around the world? Dive into Mythonama, with stories of gods, goddesses, magical creatures, weapons, creation myths and more. The book includes anecdotes, quizzes, crosswords and more. From the Mahabharata and the Bible to the Quran, meet Bahubali, Girimekhala and Agni, your kids will go crazy over this book and its exciting stories.


Inni and Bobo Go to the Park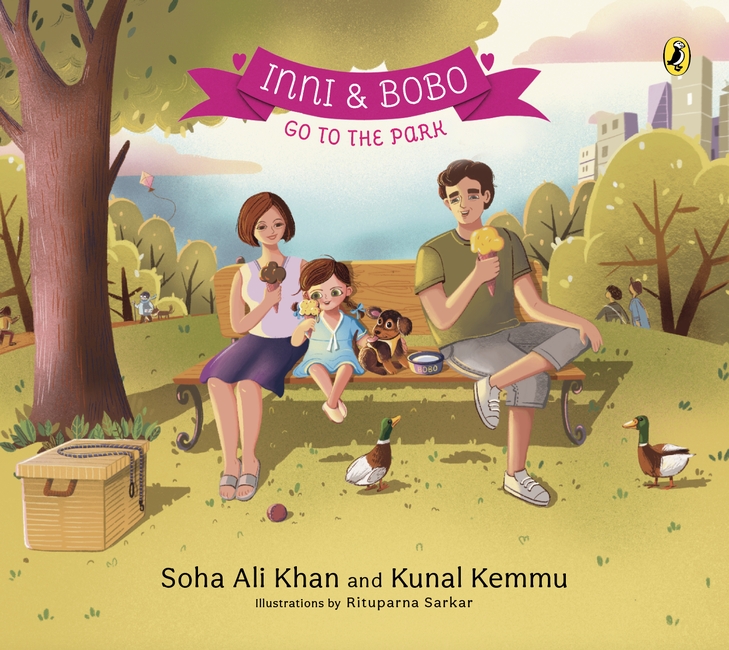 Little Inni adopts the scruffy-looking Indie puppy Bobo, and finally, he is home! But Bobo is still scared of everything-even the running water. Now it is all up to Inni, his new best
friend, to help him learn and adapt to the ways of his new life. And what better way to do it than to head to out to the park on Sunday the Funday! After all, it's the best place to
explore new things and even meet new people. We love the book's story of pet adoption and one of our favorite images is of Inni looking at Bobo with paste on her teeth early in the morning!

I Must Smell Everything by Natasha Sharma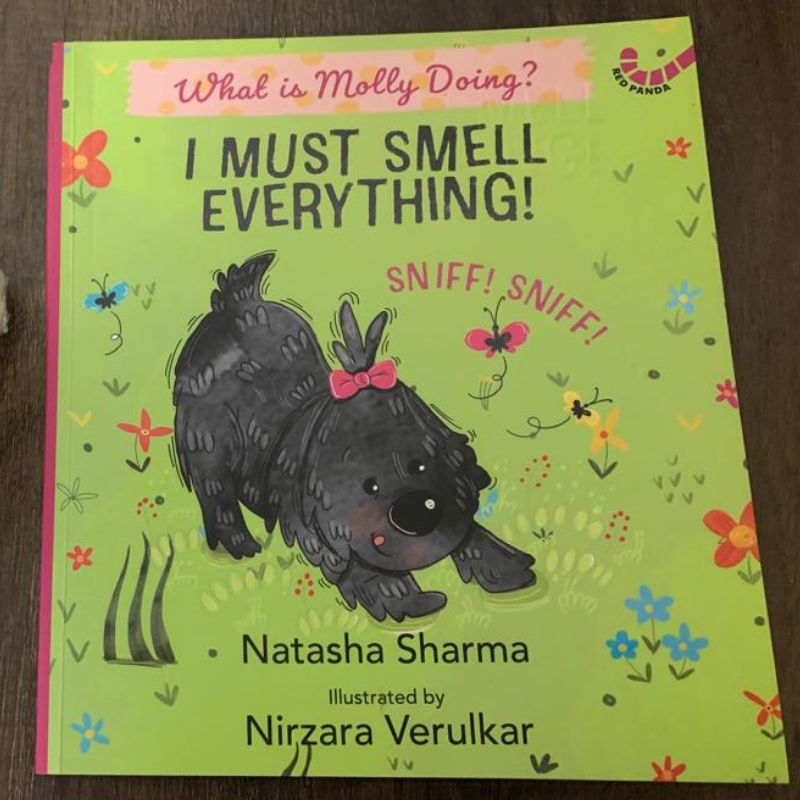 You'll never believe what is Molly up to! Molly must smell everything and having the best nose in the house certainly helps. She doesn't follow any rules when it comes to sniffing around butts, puddles of pee, smelly shoes and everything she meets. Join Molly and her human as she gets through the days doing her favourite thing—going sniff! Sniff! Sniff! Best-selling author, Natasha Sharma's rib-tickling humour will put a smile on kids' faces. Nirzara Verulkar's playful candy-coloured illustrations add to the zing of Molly's very special picture-book debut.

Looking for Inspiration by Mamta Nainy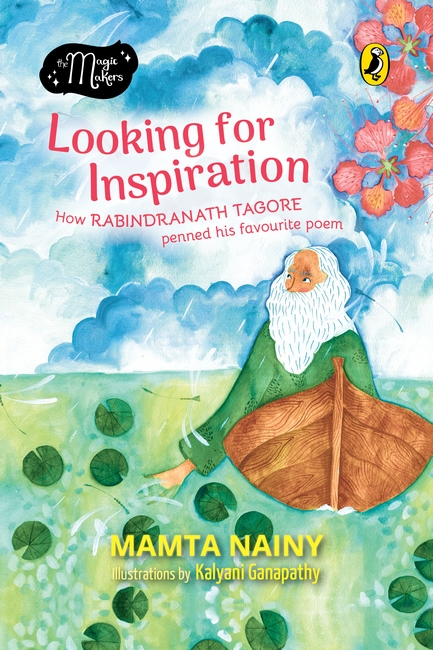 Right from his childhood, Rabindranath Tagore, also known as Robi, was attracted to nature. He found his poetic inspiration amidst the glassy waters of the pond, the leafy trees in his garden and the endless blue sky.
But when Inspiration went missing one fine morning, Robi searched and searched all around the house. How would he write his poems again?

Tales from the Vedas and the Upanishads
This book has 25 incredible stories retold from the Vedas and the Upanishads. These stories and many more form the heart of the Vedas and Upanishads, one of the oldest written Hindu texts. Daaji's keen curatorial selection brings an array of ancient tales of adventure, quests and wisdom. He engages with the narratives and simplifies the ancient wisdom to make it understandable and at the same time feed the imagination of children and set them on a path to self-discovery. These stories provide insights into the mind, heart and consciousness of human beings and their relationships with others. They are intended to leave children with life lessons to be cherished through their lives.This book is an excellent place for young minds to start learning about the fascinating Vedic era with stories that are relevant for anyone who is interested in understand the meaning of life. Accompanied by Gayatri Panchpade's charming illustrations, this is an easy-to understand introduction to the otherwise complex world of ancient Hindu text and literature.

Passepartout, Is That You?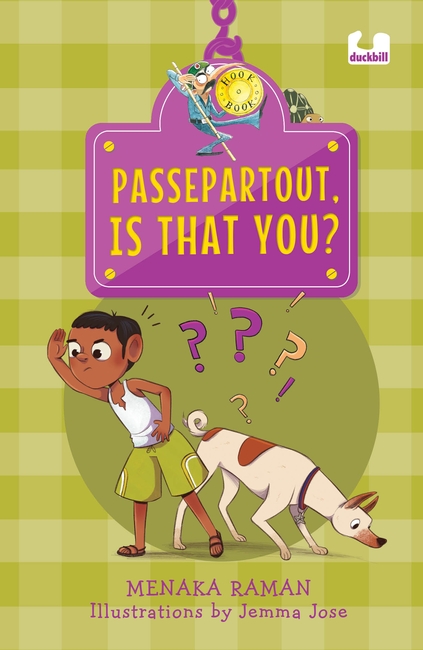 Thatha has asked Shyam to keep an eye on Passepartout, a rescued tortoise. But now Passepartout has disappeared. Where can Shyam and Kannamma find him?


The Vanguards of Azad Hind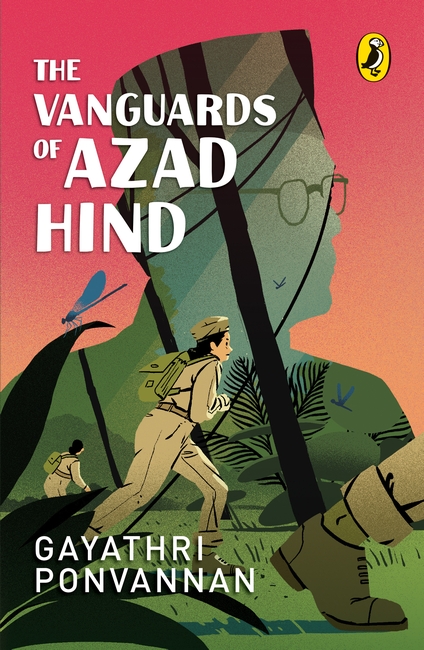 Kayal is a 16-year-old freedom fighter who takes part in marches, burns British goods and sabotages trains-all without the knowledge of her law-abiding family. So, it comes as quite a surprise when Kayal discovers that her aunt Uma is a soldier in the Azad Hind Fauj, the all-volunteer Indian National Army from Southeast Asia led by Subhas Chandra Bose, which aims to free India!
By what Kayal considers a huge stroke of luck, Uma agrees to take her along to a recruitment camp in Burma. Suddenly, the war, which had once seemed a distant thrill, now becomes a horrific reality.
Packed with adventures of teenagers as they join military boot camps, and set off on the most exciting journey of their lives, The Vanguards of Azad Hind is an ode to the Azad Hind Fauj and its women's unit, the Rani of Jhansi regiment, whose soldiers proved to be trailblazers with their feisty passion to fight for India's freedom.

The People of the Indus
Who were the people of the Indus Valley civilization? What happened to them? Has anyone been able to crack their language?

This incredible new graphic novel by Nikhil Gulati and Indus Valley expert Jonathan Mark Kenoyer is a delightful time machine into the past.
Supported by extensive research from a leading Indus archaeologist, this graphic novel seeks answers to precisely these questions. It is not history in the form of a dull record of dates and events but a beautifully illustrated glimpse into the lives of the people of the Indus civilization, dating all the way back to 3200 BCE. The People of the Indus is a rare account of how one of the most unique and enigmatic civilizations of the ancient world changed the course of human history. It is sure to enthral young adults and older readers alike.

Jhupli's Honey Box
This book is set in the Sunderbans and tells the story of its famous honey gatherers. Jhupli is worried because her father has gone deep into the jungle to gather honey. She then comes up with a great idea to stop endangering the lives of honey gatherers - a honey box!
My Little Book of Durga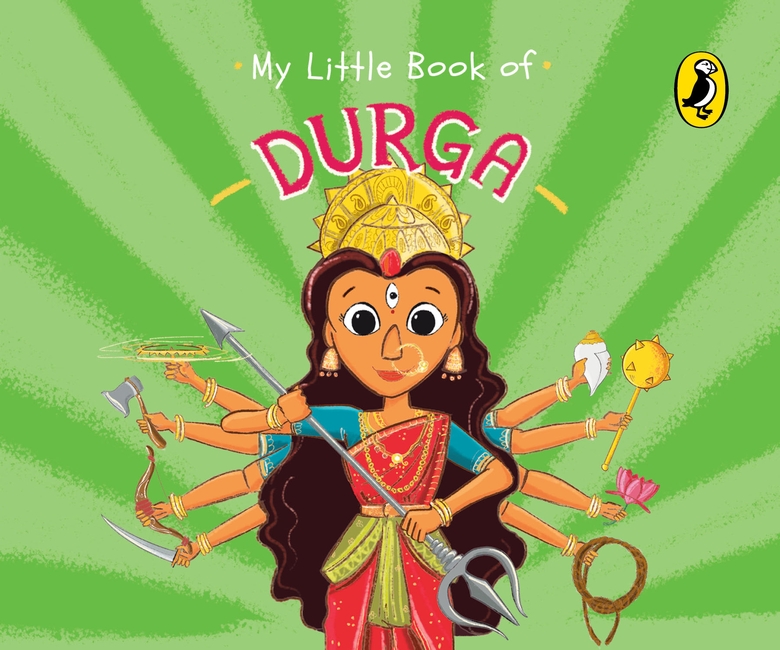 This fun and charming book is a great introduction to gods and goddesses from Indian mythology, bringing them to our kids in relatable and lively verse.

The Tiger of the River
Somewhere in the Kaveri River where the water rushes through a deep gorge, lives a very special fish called Matisha, one of the largest and most beautiful freshwater fish on Planet Earth.
Matisha delights in exploring her mysterious underwater world and meets a vast array of magnificent animals with whom she shares the river and the surrounding jungle. She is fascinated by the many strange fish of all shapes and sizes and the large powerful animals like tigers and elephants which occasionally visit the river. She dodges the attention of hungry birds, crocodiles and otters who would love to gulp her down as prey. She also learns about humans, who are sometimes far more dangerous than the animals around her.
In this dream-like story, follow the wonderful adventures of Matisha as she migrates upstream to lay her precious eggs. Illustrated beautifully by Maya Ramaswamy with vibrant colours, the invisible world that lives below the waters of the river and in the Western Ghats comes alive through the eyes of a fascinatingly beautiful, yet critically endangered species.
The Little Handbook of Cool Technology


A few years ago in a coding class for kids, the instructor began her lesson by telling the children all about the computer, its different parts, and how it works. The children were so excited to learn about this because they were so used to experiencing the Internet as an intangible, magical thing. The Little Handbook of Cool Technology introduces children to everyday technology. Written in a fun and engaging style, children will exploring how the Internet and websites work. The sections on extended reality and AI are especially exciting.