Children's Book Review: I Love Yoga
posted by Gomathi Kannan, June 21, 2020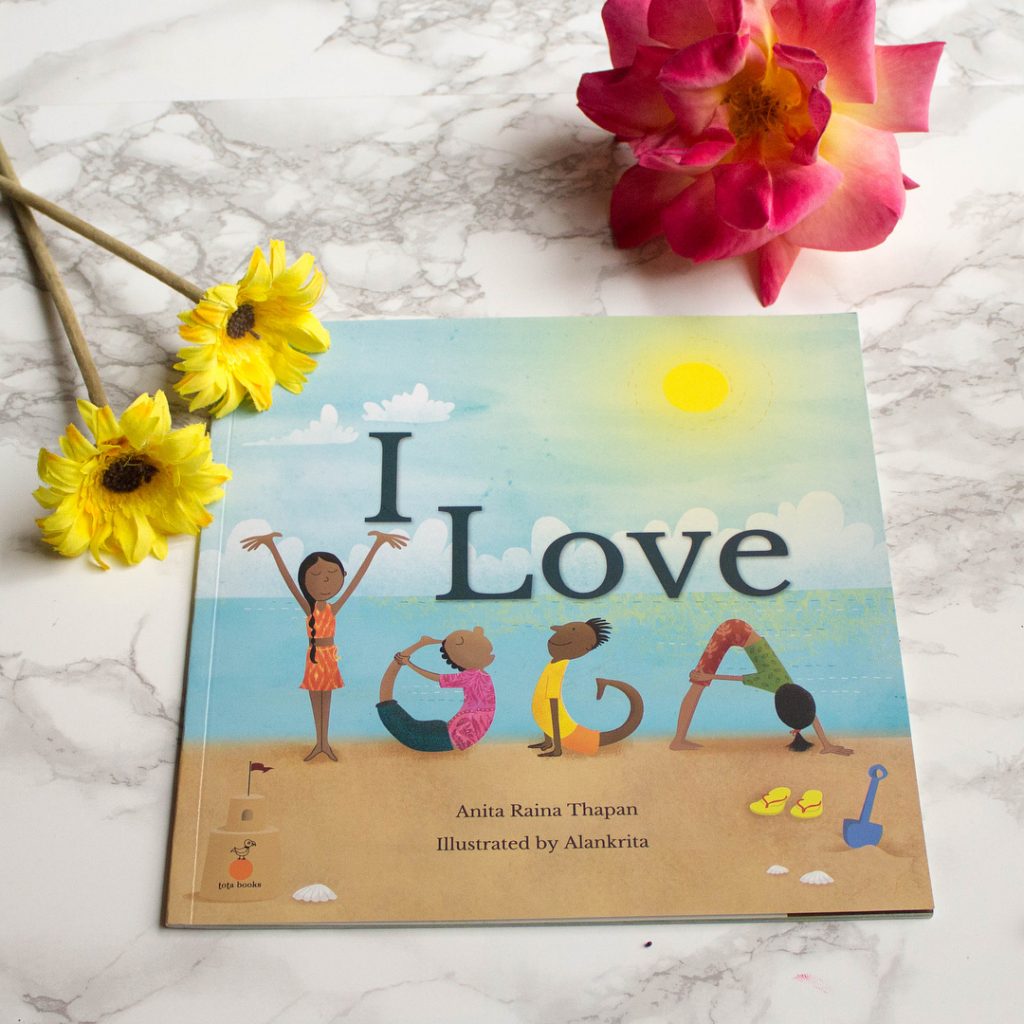 This mum and her child are head over heels in love with I Love Yoga, a picture book that introduces kids to yoga and different asanas.


Today's world has become very industrial and concrete and our chances of getting close to nature are becoming highly challenging. We are running a rat race, with endless goals in life. Side by side, we are forcing our innocent children to embrace successes early. It is high time we slowed down and took time to appreciate nature, improve health, and relax our minds.
Yoga for Kids

One of the greatest gifts our ancestors have given us is yoga. This is a gift that our country is known for, one of the greatest disciplines known to humankind. We have a responsibility of passing on this valuable gift in its true essence to our kids. Starting young develops a stronger love for yoga. I am sure you have lot of questions as to how to start teaching yoga, and what asanas you can begin with. Well, we have a children's book on yoga and it's called I Love Yoga by Anita Raina Thapan!
Poetic Yoga

The book I Love Yoga begins with the poetical rendition of the importance and benefits of Yoga, and gradually moves on to describe 20 yoga asanas in detail.

With lines like:

"I breathe in and my tummy rises,
I breathe out and my tummy subsides."

She has made the book a world of explorations, instead of simply filling it with instructions.
Close to Nature

The book gives each asana an English name and translation, which is perfect for kids. The child will find it easy to relate to it. The fun-filled illustrations paint a clear picture of how each asana is done and its personal benefit. Since all the asanas chosen in this book inspired from the poses of animals, birds and other forms of nature like trees and mountains, the colors and images by Alankrita are so refreshing and attractive to young eyes! She leaves a final note detailing healthy lifestyle tips. The book conveys everything in a manner that children will find delightful and interesting.

I Love Yoga is a book that opens door to the joys of relaxation, concentration, and visualization. I am totally in love with this book. A must-have for all kids!
Buy Now
Peek into the Book

Liked this article? Subscribe to our Weekly Book Love newsletter and receive a weekly digest of all the latest children's book titles, book lists, must-reads, giveaways, activities, latest releases and more! Subscribe now