Best Children's Books We Read in May!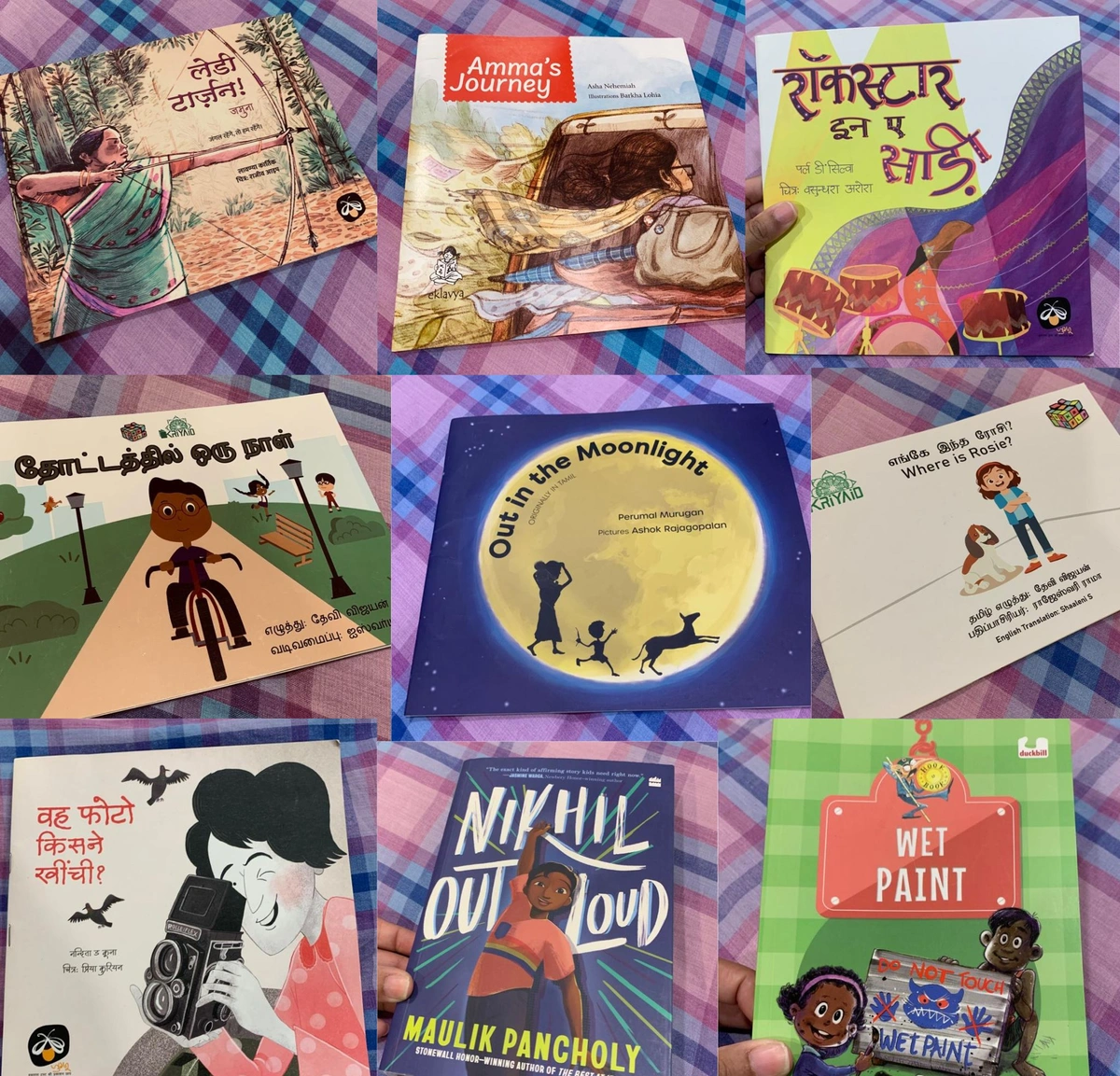 Looking for the latest children's books by Indian authors? This month had some great reads. A book by Perumal Murugan, three fabulous new books by the great Asha Nehemiah, three bilingual books - this lineup of books will be a treat for you and the kids!
Out in the Moonlight by Perumal Murugan, Illustrated by Ashok Rajagopalan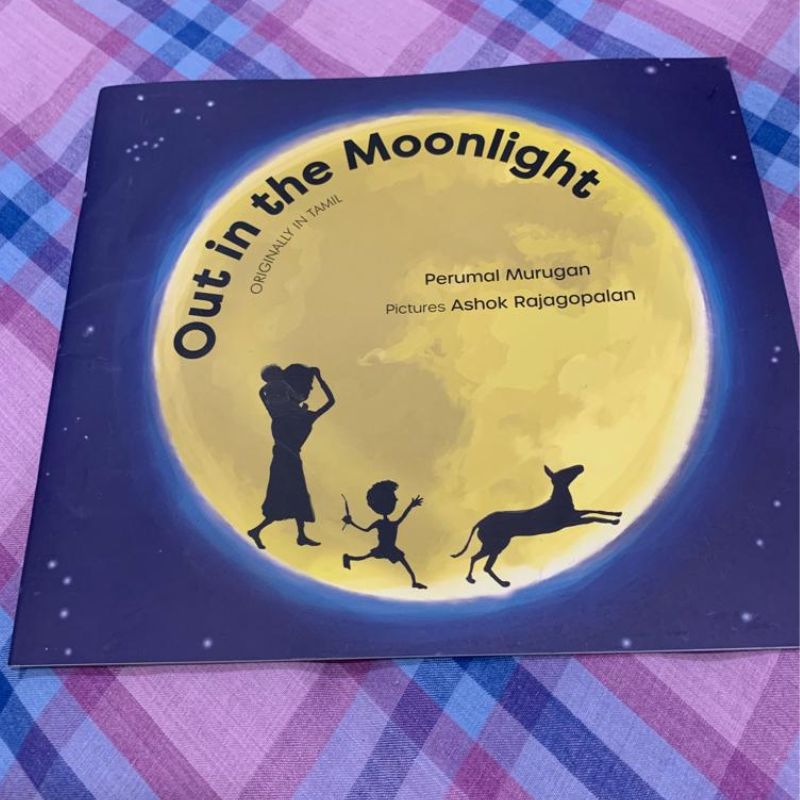 Perumal Murugan is not just a Sahitya Akademi winner and International Booker Prize nominee. He is a literary sensation and it's a true joy that our kids can get the opportunity to read his books, be it Poonachi, a picture book based on his award-winning novel of the same name, or the latest one from Tulika, Out in the Moonlight. Written originally in Tamil by Perumal Murugan, the book has another artist in the dynamite duo - the mighty Ashok Rajagopalan as illustrator!
The picture book is based on a story from the author's own life and his experiences with his family of farmers in Tamil Nadu. The story begins with the irresistible line, "You were ten months old then" is how Amma always began this story, weaving many layers to the narrative and giving it a sense of continuity even when it ends. The story is about how amma, a farm labourer in Tamil Nadu, who sets out at midnight to use the bathroom. She sees that the fields, after the harvest in January, still have barren millet stalks that need clearing. She sets out to do it, carrying the ten-month-old author with her. She also takes her older son and their dog with her. Walking through the dark, more afraid of snakes than being by themselves, the group walks to the field and the moonlight is so bright that it almost seems like noon.
Read what happens next and let the author's magical writing pull you into an irresistible atmosphere and moon-filled illustrations, with many layers to the storytelling and the art. A must-read!
Terminal 3 by Debasmita Dasgupta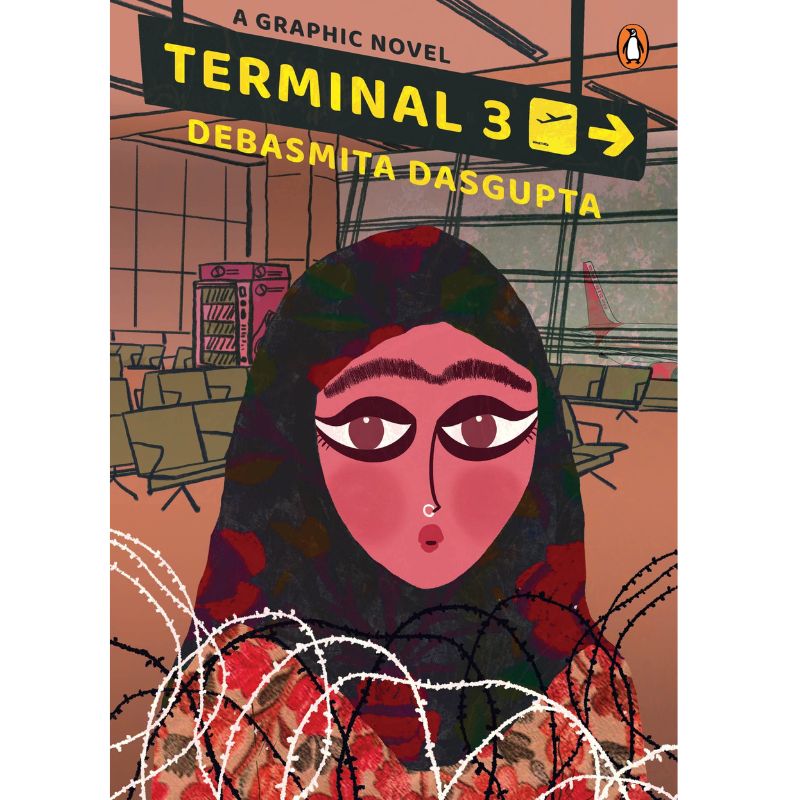 This new graphic novel published by Penguin is bold, captivating, and a thoroughly emotional ride. The premise is brilliant - Khwab Nazir is waiting at the Terminal 3 of the New Delhi International Airport. She is traveling to represent India at an International jiu-jitsu contest. Khawb is from Kashmir, which is going through many changes, politically and otherwise. Sitting in Terminal 3, Khwab finds herself at a crossroads. She sees a mother pacifying and breastfeeding her bawling baby, and is reminded of her own childhood. She sees an angry young lady curse and swear about the inefficiency of the wi-fi in the airport and Khwab immediately gets it - the anger and the hopelessness of trying to find a connection when none exists. Khwab then thinks back to her life in Srinagar, her crushes, her friends, her coach, accidents, trials and tribulations, and what she learns in her sport - no matter how hard the opponent strikes, you can always strike back.
Teens and adolescents will absolutely love this book and its emotional currency at a time when young people are struggling with uncertainty of the future, standing up for what they believe in, and their identity in the political landscape of the country. Debasmita has created this graphic novel with so many artistic elements that feel vital to our experiences in today's world - social media and text messages, a non-linear understanding of our lives, and our visual understanding of a multicultural world.
Wet Paint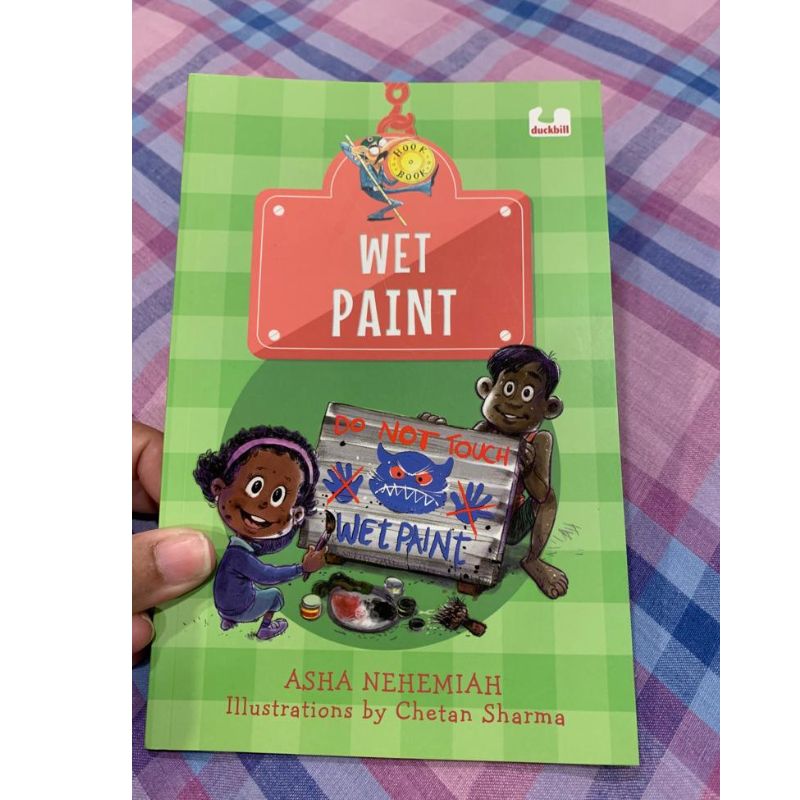 Dr. Nesamani is out on a mission. She's used all her award money to build a hospital with healthcare for all in the small town of Nilgiris. The hospital is almost ready but Dr. Nesamani wants her nephew, Aman, to paint on on the outer wall of the hospital. Her instruction to the mason, Sevana, are simple - paint everywhere except on the outer wall which is only for Aman. Sevana's daughter, Paru paints 'Do Not Touch - Wet Paint' on a board. Sevana hammers a few sticks to the ground and fixes the board to it so that no one touches the wall. The next day, the whole town is there to see Aman paint the wall - fruit sellers, tea pickers, people from every part of the little town. But the 'Wet Paint' board is missing and much to Aman's shock, the wall he has to paint on has hand, hoof and horn prints! What will Aman do? He had a plan to paint shiny stethoscopes, syringes, and machines on the wall.
Read this beautiful story about how the entire town plays a hand in painting the wall in a hospital that promises healthcare for all of them!
Rockstar in a Sari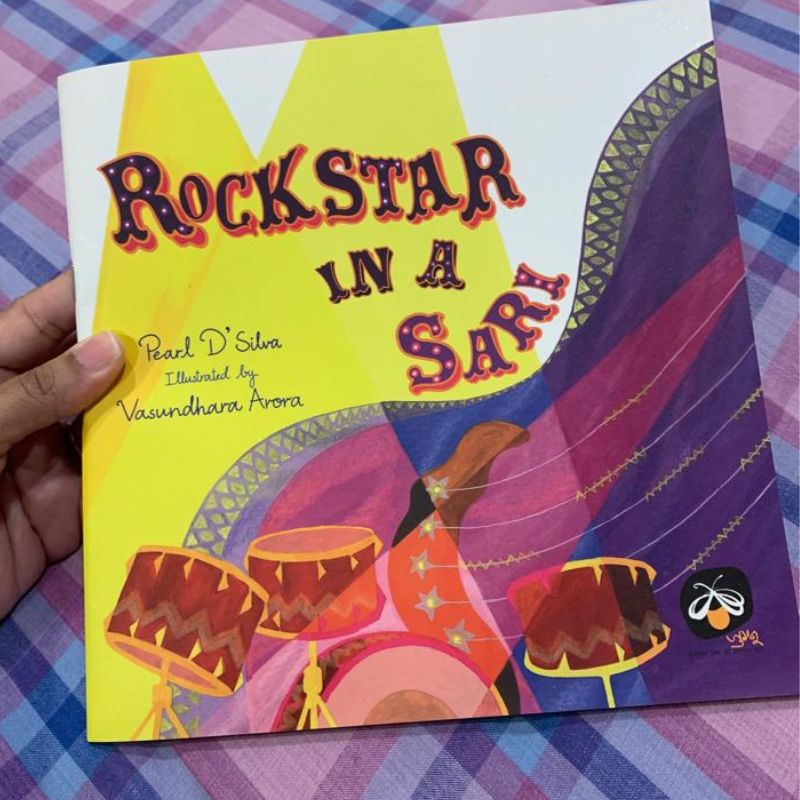 Pearl D'Silva narrates the picture book story of Usha Uthup, a musical superstar with a unique rockstar voice! Growing up in Mumbai, Usha was not allowed to be part of the choir because of her strong, booming and irresistible voice. One day, her favorite presenter on the radio invites her to do a show with him and she sings Mockingbird Hill. The book talks about how Usha got her big break and the image that everyone fell in love with - a versatile artist who sang jazz, rock, pop, or even Bollywood, all in a sari!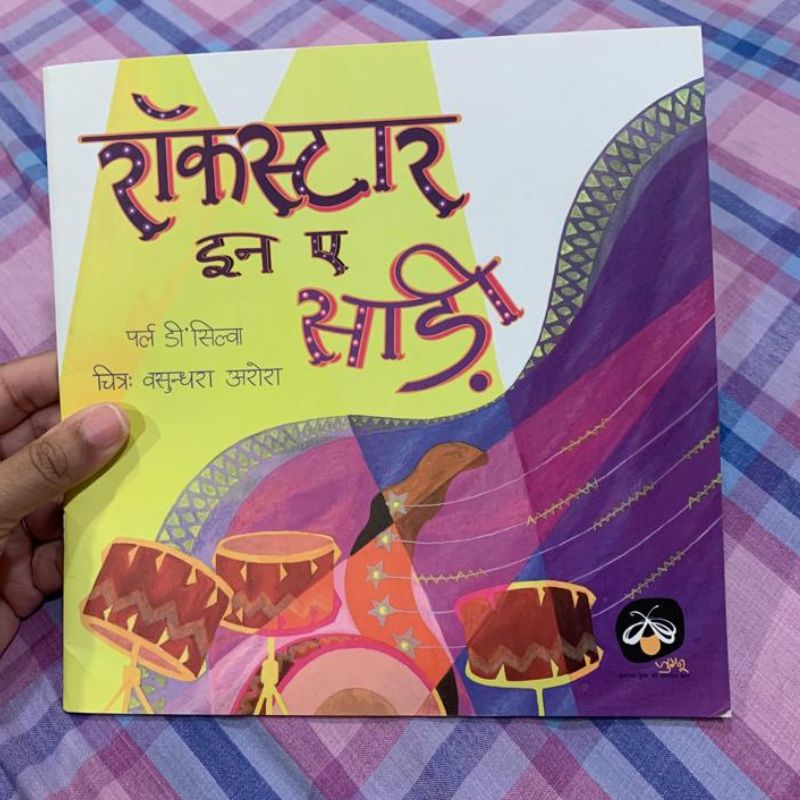 The same book also comes in Hindi!
Lady Tarzan! Jamuna Takes a Stand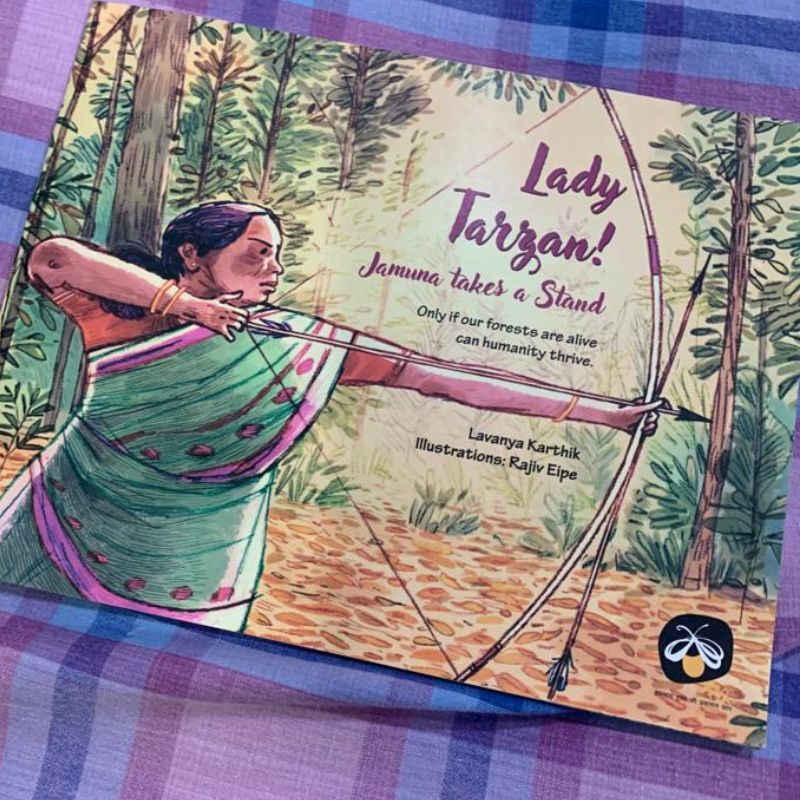 Don't miss Lavanya Karthik's beautiful picture book on Padma Shri Jamuna Tudu, the Lady Tarzan of India! Thanks to such beautiful books, our children can learn about this fearless climate warrior who took on the timber mafias and Naxals in Jharkhand.
Jamuna's story is thrilling and unexpected. Her father tells her when she is a child that trees will save her. As an adult, Jamuna fights to protect the trees, whom she calls her brothers, and mobilises an army of women. This real-life story is thrilling to read. This book is available in Hindi as Lady Tarzan! Jamuna. Jungle Rahenge, Toh Hum Rahenge.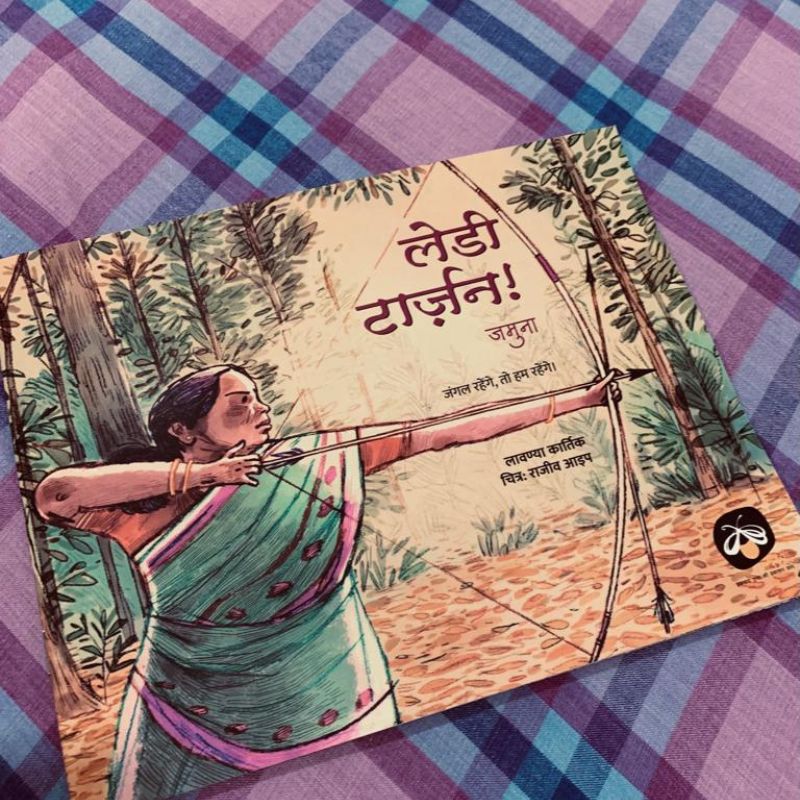 Buy the English version! Buy the Hindi version!
Amma's Journey by Asha Nehemiah, Illustrated by Barkha Lohia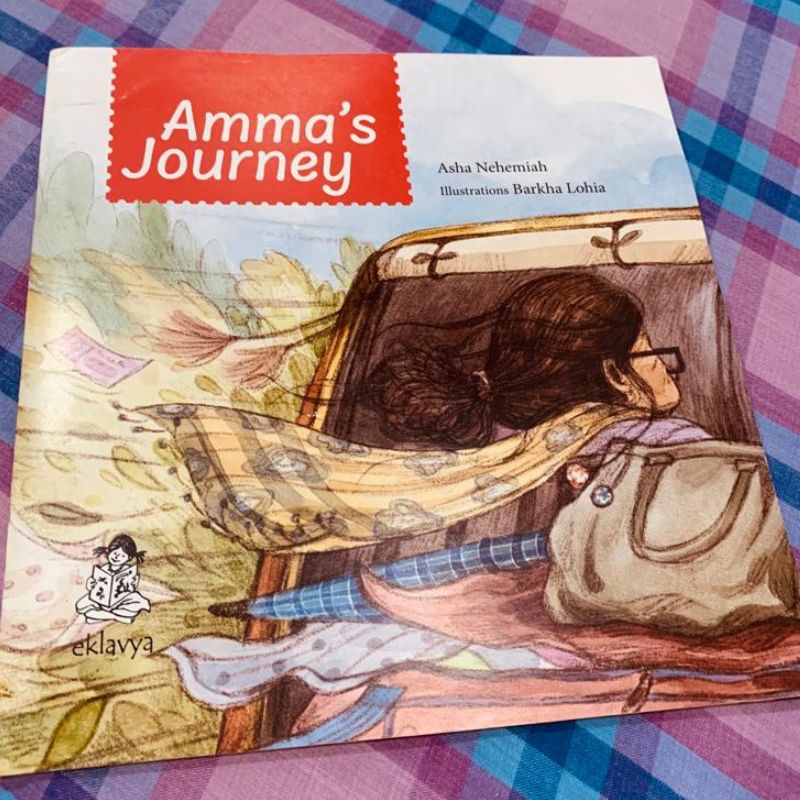 Amma is leaving for an outstation trip. She asks Nina and Abu to pack her bag. "Pack the blue ones that go in the water," she says and gives them other instructions. Only thing, the kids make a few hilarious errors with the packing, which amma finds out during her journey! This fun and endearing book is filled with surprises that readers can unravel about the packing and the comedy of errors that the kids have made, which have a few consequences for them at home too!

Listen to Appa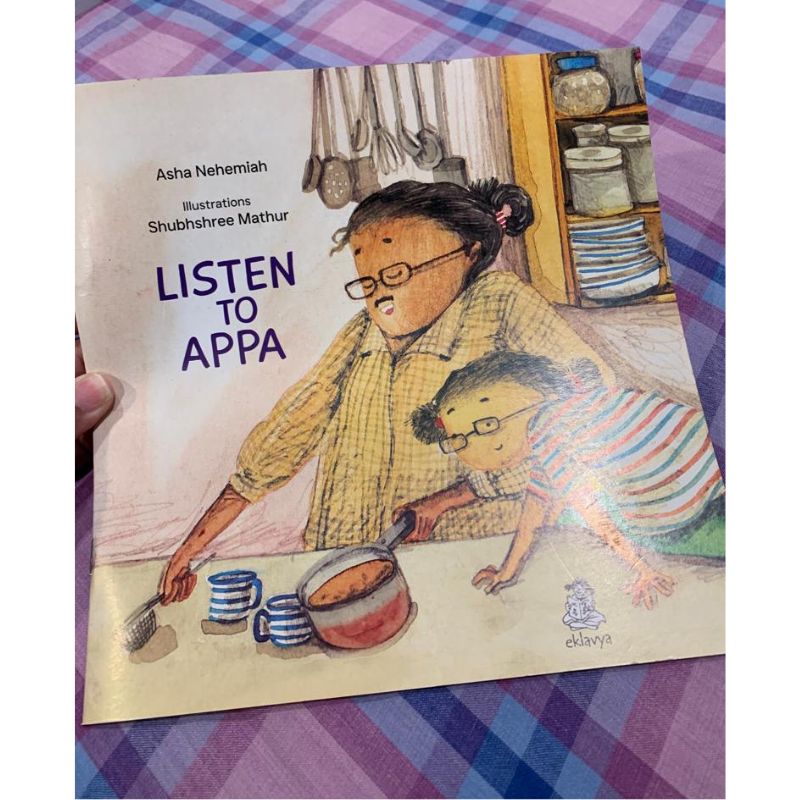 Asha Nehemiah is a brilliant chapter book writer but boy can she create beautiful and lively picture books too! In 'Listen to Appa,' appa plans to take Kala to paati's house, after it stops raining outside. Amma tells Kala to always listen to appa and to not get her clothes dirty. The result? Kala listens to every word appa says - and something hilarious happens when they land up in paati's house! Children will love the simple but significant twists and turns that the book takes and the contrast of personalities of both appa and Kala, both equally unique yet amusingly different from the other. This is a book that will bring a smile to the reader's face. We love Shubhshree Mathur's illustrations, which tell a story of their own too!

Who Clicked That Pic? by Nandita Da Cunha, Illustrated by Priya Kurian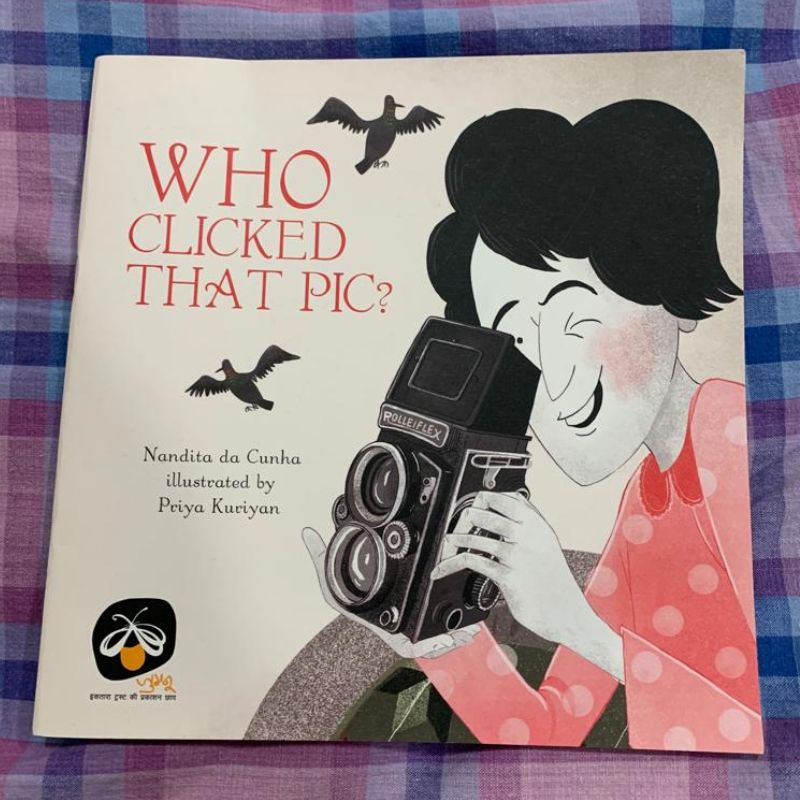 Take a trip to photography in pre-Independence India with this beautiful picture book by Nandita Da Cunha, illustrated by Priya Kuriyen. The book is a fictional story based on the life of renowned Indian photographer, Homai Vyarawalla. There is a famous story that Homai once went to take photographs at the Rashtrapati Bhavan, when her blouse sleeve tore. On-lookers laughed but Homai tore the other sleeve and continued working.
Who Clicked That Pic? is a fictional take but with a lot of the spirit and verve that made Homai an incredible artist and India's first woman photojournalist. The story is about Pari, who goes out in her sari and on her bicycle to click festival photographs to sell to the newspaper. The book's blurb says 'the continuous shift between craft and life reminds readers of the liveliness of theatre" and that is so true. The switch between work and the actual subject of work, the behind-the-scenes pictures, are fascinating! This book is available in Hindi as Van Photo Kisne Chinch?
Nikhil Out Loud by Maulick Pancholy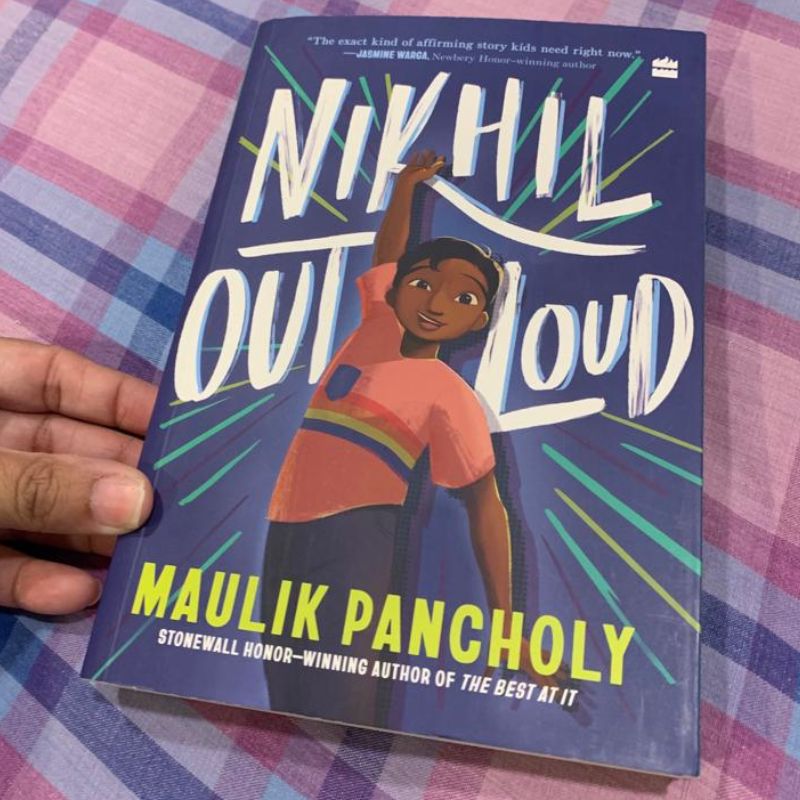 Nikhil Shah is the voice actor for Raj Reddy on his super hit animated television series in outer space, Raj Reddy in Outer Space. All this comes crashing down when Nikhil's mom moves to a small town in Ohio to take care of Nikhil's grandmother. In this little town, Nikhil doesn't know anyone and has to grapple with small-town woes - conservative parents protesting an openly gay actor in the play, Nikhil's grandparents hitting the roof when finding out he's gay, the new friends he makes, and the ultimate game changer for a boy who is a voice actor - his voice breaking! Witty, well-written, relatable, and engrossing from start to finish, my kid and I loved how Nikhil manages to find his footing, whatever the situation. He is awkward, funny, genuine, smart, and is not afraid to share his big emotions or his quick wit. The story moves at a perfect pace and hits all the right notes. We love this book!
H for Heritage: Mumbai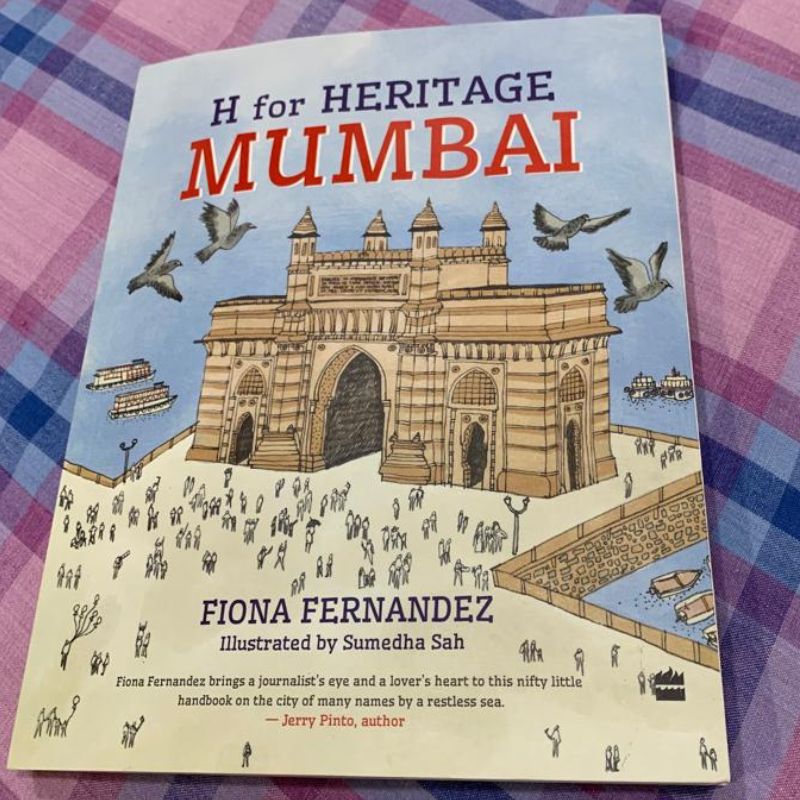 Mumbai is a place filled with rich history and heritage. The city by the sea holds undeniable charm and magic. This book by Fiona Fernandez is part guide and part trivia trove, an alphabetical exploration from Asiatic Society and Hornbill House to Oval Maidan and Zaveri Bazaar. I am from Mumbai and there are stories here that I didn't know! The book has cool facts that connect Mumbai with other countries and cultures. Sumedha Sah's illustrations bring this electric city to life.
Cyrus the Whyrus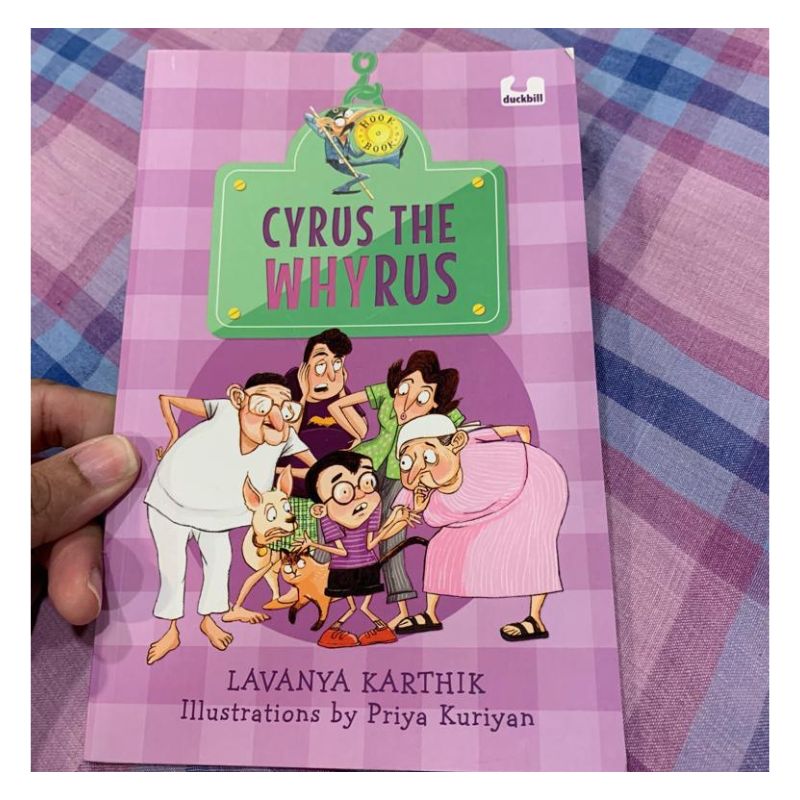 The kids in my house and I burst out laughing reading 'Cyrus the Whyrus' by Lavanya Karthik, especially that knock-out twist towards the end! This book from Duckbill is about a boy, Cyrus, who loves to ask the question 'why?'
Fingers to your lips.
Why?
Because I said so.
Why?
Because you have to.
Why?

Cyrus's parents, family, friends, and the entire town goes nuts with his 'whys' and doctors are called, gods are invoked. When he goes on asking why questions and someone answers with a why question directed at him, Cyrus actually answers it and hilarity ensues!

Where is Rosie? by Devi Vijayan and Shaaleni Sinna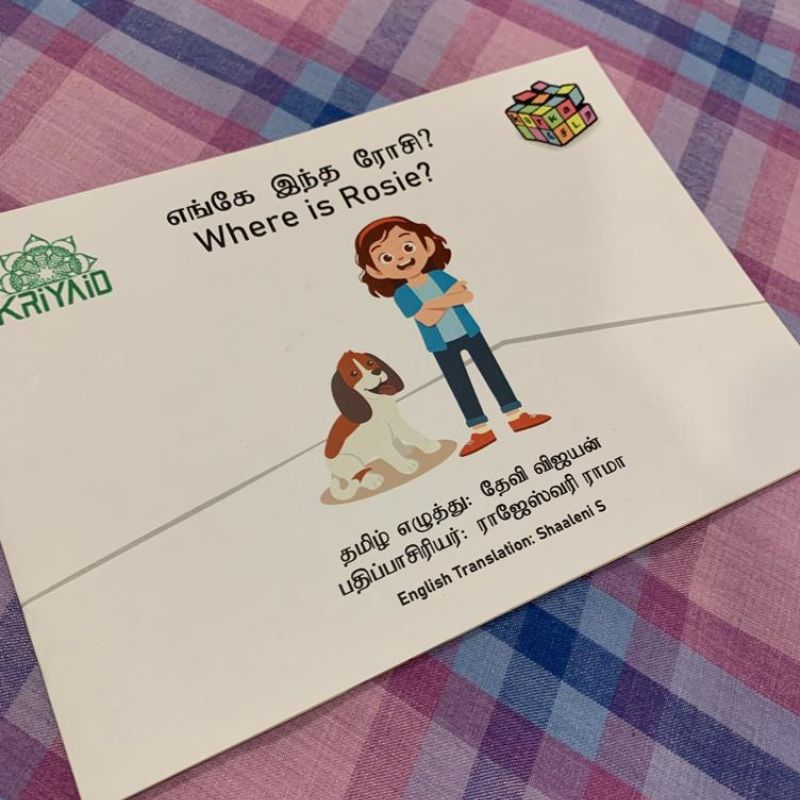 A new bilingual book by KriyaiD, Where is Rosie? is a 'find it' book about a little girl who is looking for her puppy, Rosie, who is hiding in different parts of her house. As the little girl searches for Rosie - behind the mirror, inside the box, under the table and everywhere. She even goes outdoors to search for Rosie. Does she find her? The book is a a great way to learn Tamil, use it in conversation, and to learn prepositions in Tamil. When children master small and simple words as well as prepositions, they can make up sentences of their own! The book is set outside India, and the pictures of a hearth and beautiful woods outside make it very relatable for a child living outside India!
Issaikkum Ee by Kritika Ravindran, edited by Rajeshwari Rama, designed by Creative Hands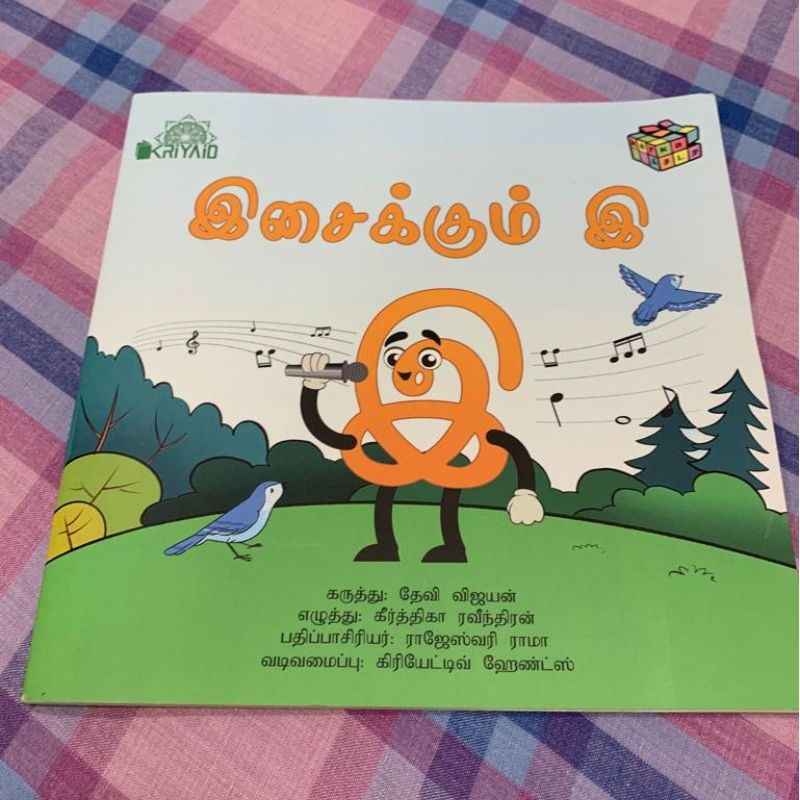 The Tamil letter இ finds itself in turmoil while trying to learn a new song. It heads out to find some inspiration. இ sings sweetly, but today, இ wants to learn a new song. It goes to its friend the tree and asks the tree to sing with it. The tree shakes its leaves in the breeze and produces the sound ish, ish. இ is delighted. It then asks the cuckoo birds to sing with it. This way, இ discovers different sounds and creates some new music! This child-friendly, fun-filled book encourage kids to find inspiration and music all around them! You can make lively musical sounds when reading this book and this keeps kids thoroughly engaged! The follow-up activities are fun too.
Thoddathill Oru Naal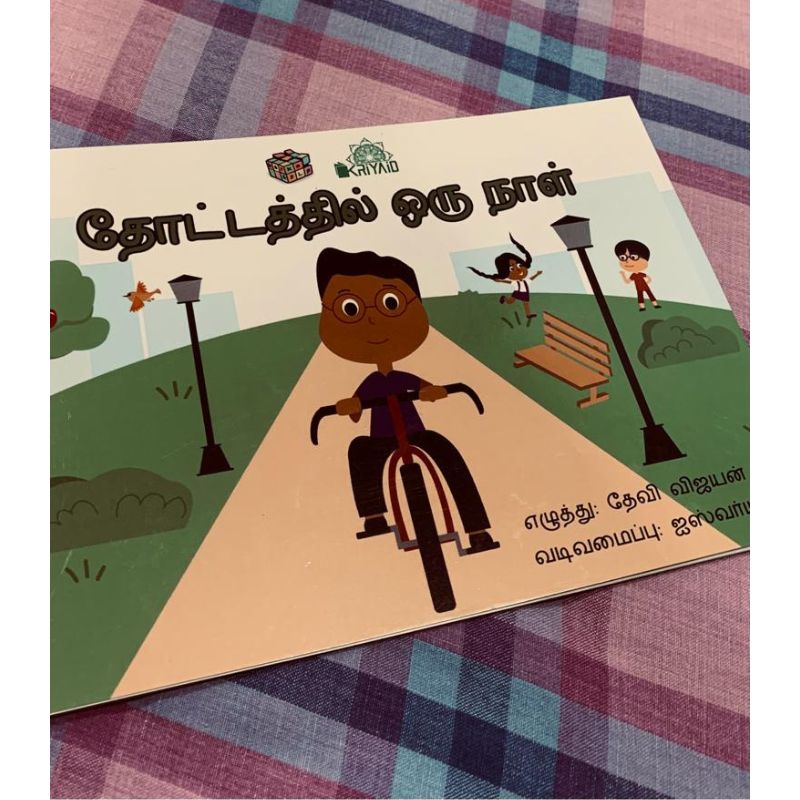 This book is about a boy's ride around the park, and what he sees, and how many of each beautiful thing he sees.
Enjoy learning about numbers in Tamil from this fun book that also comes with an activity at the back.