15 Top Children's Books on Ramadan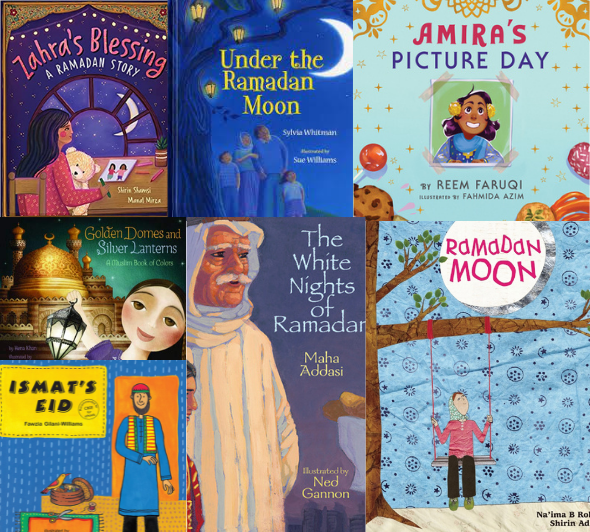 Eid Mubarak! Ramadan is a holy month of fasting, a month-long religious holiday that is spent on self-selection. During this time, Muslims strengthen their relationship with God and spend time with their family. Dictated by the lunar cycle, beginning and ending with a crescent moon, Ramadan involves fasting, praying and being with loved ones.

In compiling this list, we turned to Dr. Janan Sarwar and the Muslim Mommy Blogger. We thank them for their help and resources!

Don't miss these 15 beautiful children's books on Ramadan!

1. Zahra's Blessing by Shirin Shamsi


This new book by Shirin Shamsi is about a Pakistani American girl named Zahra who finds out from her mother that Ramadan is the month of blessings. She knows what she wants to pray for - a blessing in the form of a sister. She also wants to get back her favorite toy, a teddy bear, which she has lost. Zahra then becomes friends with Haleema, a young girl who lives in a refugee center in Zahra's neirhgobrhood. Haleema has lost both her parents, so the girls form an unlikely friendship. Turns out that Zahra does get an unexpected blessing during Ramadan! This lovely book, illustrated to perfection by Manal Mirza, is filled with the colors, food, patterns and festivities of Ramzan.
2. Lailah's Lunchbox: A Ramadan Story by Reem Faruqi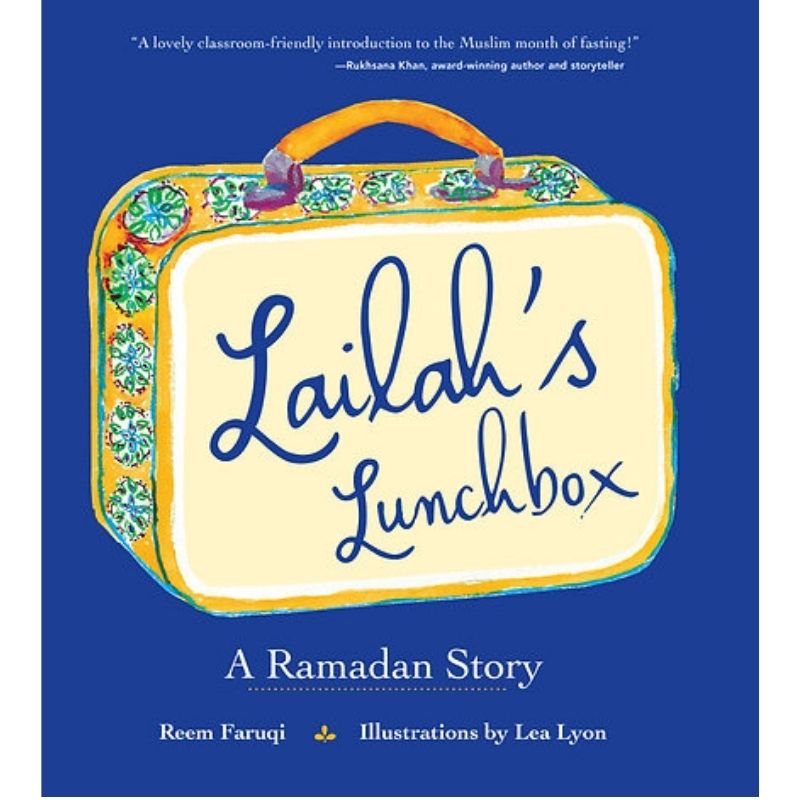 Now that she is ten, Lailah is delighted that she can fast during the month of Ramadan like her family and her friends in Abu Dhabi, but finding a way to explain to her teacher and classmates in Atlanta is a challenge until she gets some good advice from the librarian, Mrs. Carman!


3. The Gift of Ramadan by Rabiah York Lumbard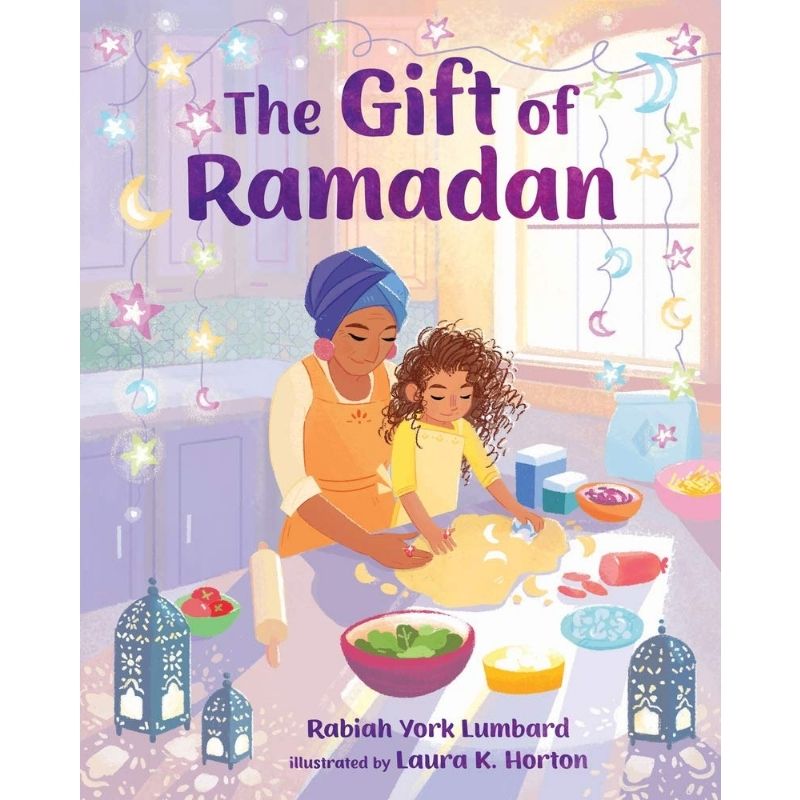 Sophia wants to fast for Ramadan this year. Her grandma tells her that fasting helps make a person sparkly―and Sophia loves sparkles. But when her attempt at fasting fails, Sophia must find another way to participate. This lovely multigenerational family story explores the many ways to take part in the Ramadan holiday.


4. The White Nights of Ramadan by Maha Addasi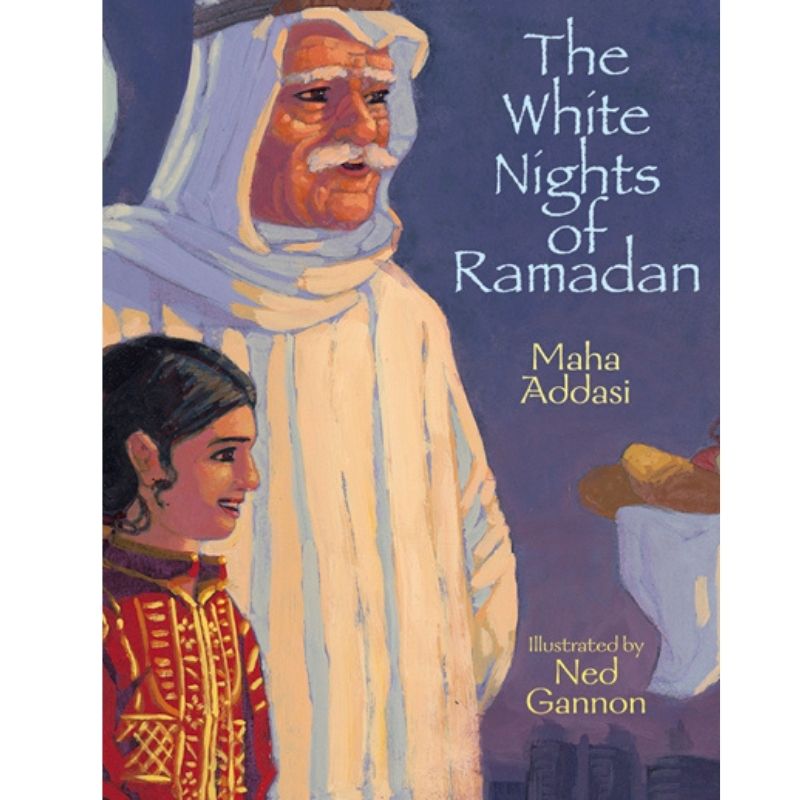 Mid-Ramadan is a special time for families in the Arabian (Persian) Gulf. These middle days are known as "the three whites," because they include the day of the full moon, the day before, and the day after. It's a time when children dress in traditional clothing and go from house to house collecting treats from their neighbors. When Noor sees the full moon rising, signaling the coming of Girgian, she and her brothers prepare for the fun. Together, they decorate the bags they'll carry to collect the candies. But along with the fun, Noor remembers the true meaning of Ramadan: spending time with family and sharing with those less fortunate.
5. Amira's Picture Day by Reem Faruqi
This delightful book will resonate with so many children! Ramadan has come to an end, and Amira can't wait to stay home from school to celebrate Eid. There's just one hiccup: it's also school picture day. How can Amira be in two places at once? Amira is excited for Ramadan but she doesn't want to miss picture day either.

Though the day's celebrations at the mosque are everything Amira was dreaming of, her absence at picture day weighs on her. A last-minute idea on the car ride home might just provide the solution to everything in this delightful story from acclaimed author Reem Faruqi!


6. Ramadan Moon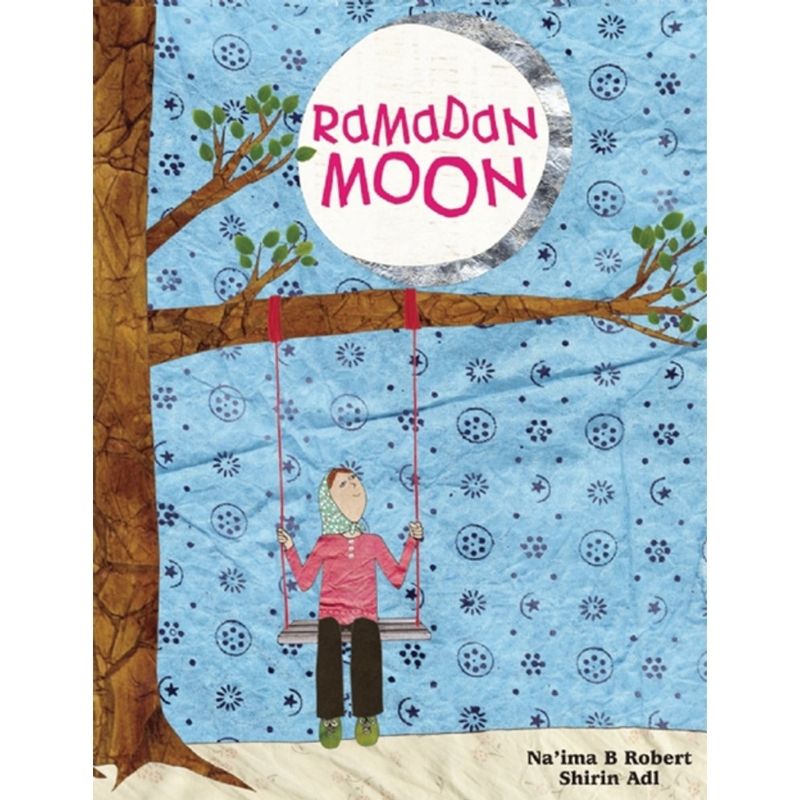 Ramadan, the month of fasting, Doesn't begin all at once. It begins with a whisper And a prayer And a wish. Muslims all over the world celebrate Ramadan and the joyful days of Eid-ul-Fitr at the end of the month of fasting as the most special time of year. This lyrical and inspiring picture book captures the wonder and joy of this great annual event, from the perspective of a child. Accompanied by Iranian inspired illustrations, the story follows the waxing of the moon from the first new crescent to full moon and waning until Eid is heralded by the first sighting of the second new moon. Written and illustrated by Muslims, this is a book for all children who celebrate Ramadan and those in the wider communities who want to understand why this is such a special experience for Muslims.


7. Ismat's Eid by Fawzia Gilani-Williams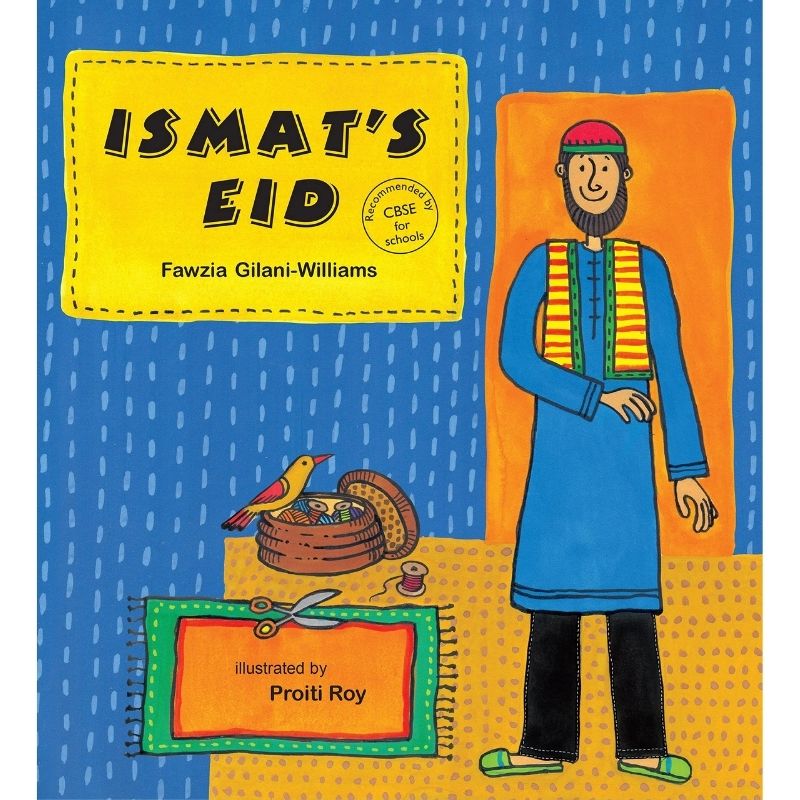 Based on a famous Turkish tale, this book is about Ismat the shoemaker, who decides to buy his family special gifts on Ramzan. While shopping for his family, the shopkeeper convinces Ismat to buy a pair of trousers for himself but there is only one last pair on the shelves and it is too long. Ismat buys it thinking that he can shorten his trousers and he requests members of his family to shorten it. They are all busy so he decides to do it himself. On the morning of the festival, he is shocked! A funny and heart-warming tale about a family and their love of Eid, the book beautifully depicts the spirit of the festival.
8. Golden Domes and Silver Lanterns: A Muslim Book of Colors by Hena Khan
With breathtaking illustrations and informative text, Golden Domes and Silver Lanterns magnificently captures the world of Islam, celebrating its beauty and traditions for even the youngest readers. Sure to inspire questions and observations about world religions and cultures, this entrancing volume is equally at home in the classroom as it is being read to a child on a parent's lap.


9. Breakfast at Abuela's by Mariam Saad
Join Sofia and her mom and dad who spend Eid - the Islamic holiday celebrating the end of Ramadan - with her Mexican grandmother, who is not Muslim but chooses to throw them a festive breakfast which includes traditional Mexican food, decorations, and activities. The book includes many Spanish words and a glossary as well to introduce the reader to simple words in Spanish and even Arabic.
10 Under the Ramadan Moon by Sylvia Whitman
We wait for the moon. We watch for the moon. We watch for the Ramadan moon. We give to the poor, and read Qur'an, under the moon. We live our faith, until next year under the moon, under the moon, under the Ramadan moon."
Ramadan is one of the most special months of the Islamic year, when Muslims pray, fast, and help those in need. The lyrical story, with luminous illustrations, serves as an introduction to Ramadan—a time for reflection and ritual with family and friends. A detailed note about Ramadan is included.
11. It's Ramadan, Curious George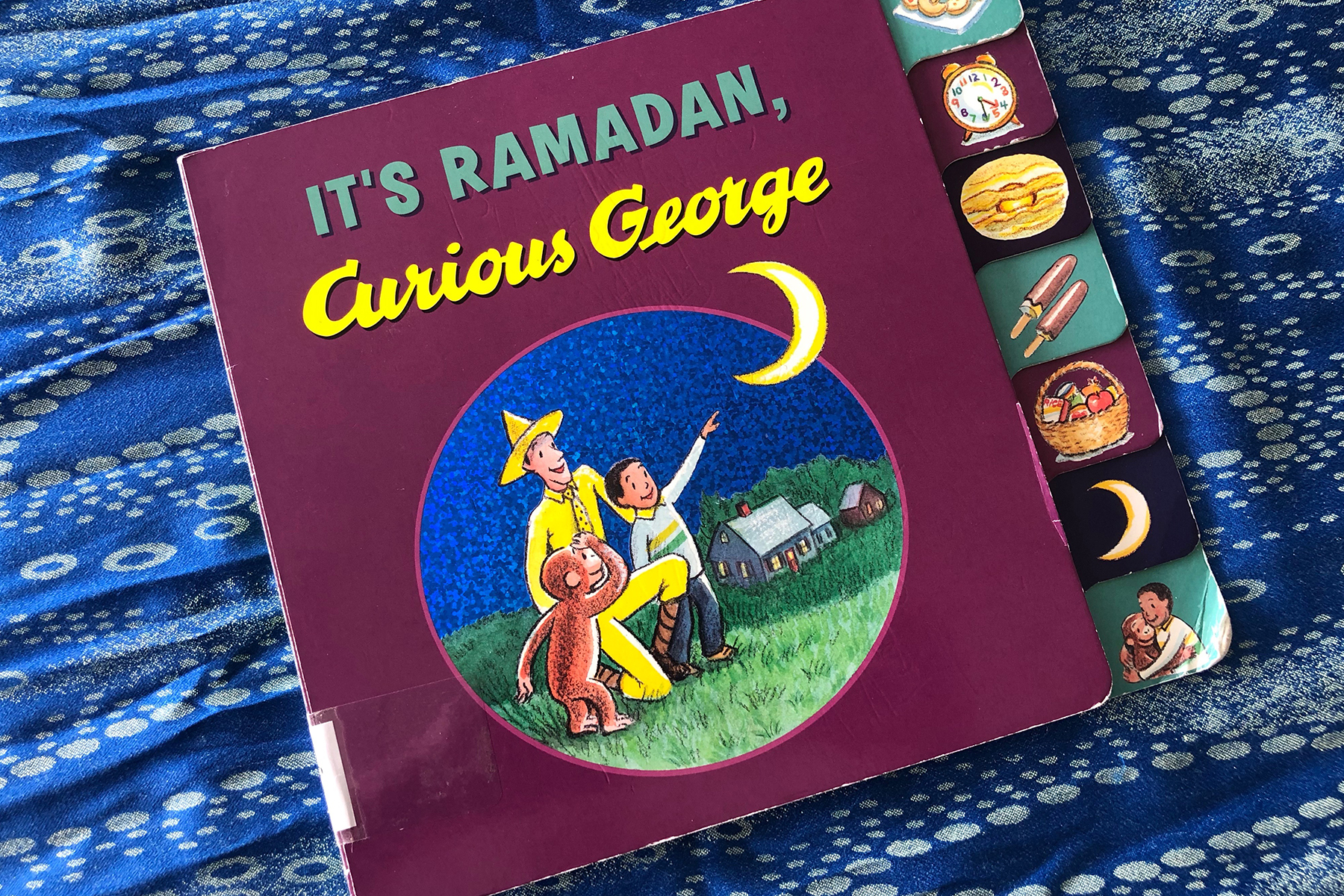 t's the first day of Ramadan, and George is celebrating with his friend Kareem and his family. George helps Kareem with his first fast and joins in the evening celebration of tasting treats and enjoying a special meal. Then, George helps make gift baskets to donate to the needy, and watches for the crescent moon with the man in the yellow hat. Finally George joins in the Eid festivities to mark the end of his very first Ramadan. This playful tabbed board book, with a foil-stamped cover, makes a great holiday gift for all fans of Curious George—those who celebrate Ramadan, and those who are learning about it for the first time!

Photo credit: Wisconsin Muslim Journal
12. Raihanna's First Time Fasting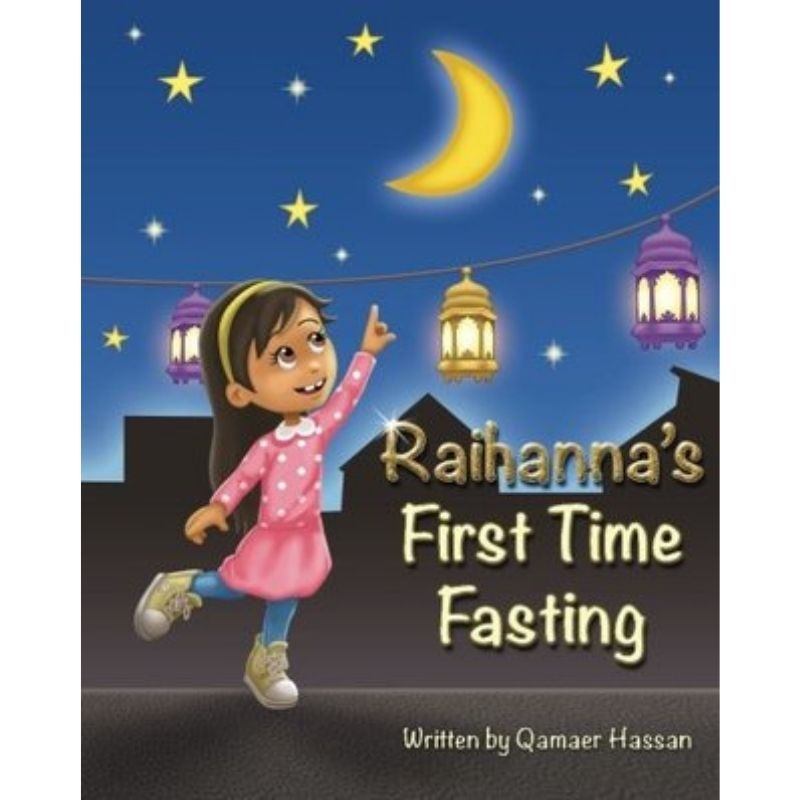 Raihanna's First Time Fasting is a sweet story about a little girl's first Ramadan. Little Raihanna learns the meaning of Ramadan, why her family fasts and how important it is to help her community whenever she can. Includes an activity page and a definition page.
13. Ramadan Rocket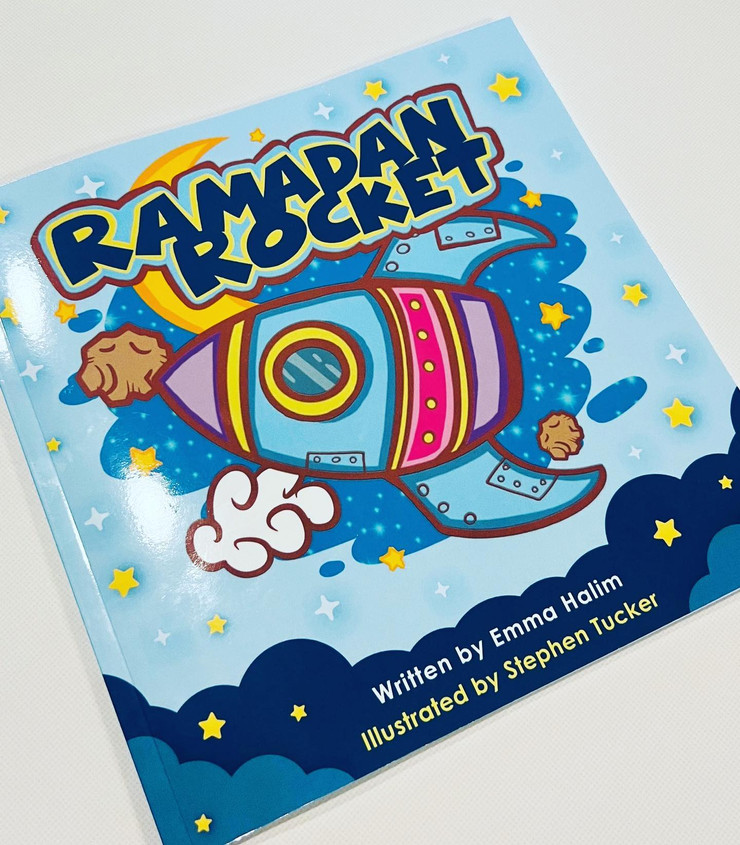 This fun and endearing book is about a boy who wants to build a rocket to find the Ramdan Moon. Says MuslimMommyBlog, "Ramadan Rocket is a light hearted tale about a boy on a quest to find the Ramadan Moon. It explores themes of friendship, sharing and teamwork in an imaginative and at times, funny way! Tailored for Muslim children, this story includes positive speech and role models."
Photo courtesy: MuslimMommyBlog

14. Ramadan Around the World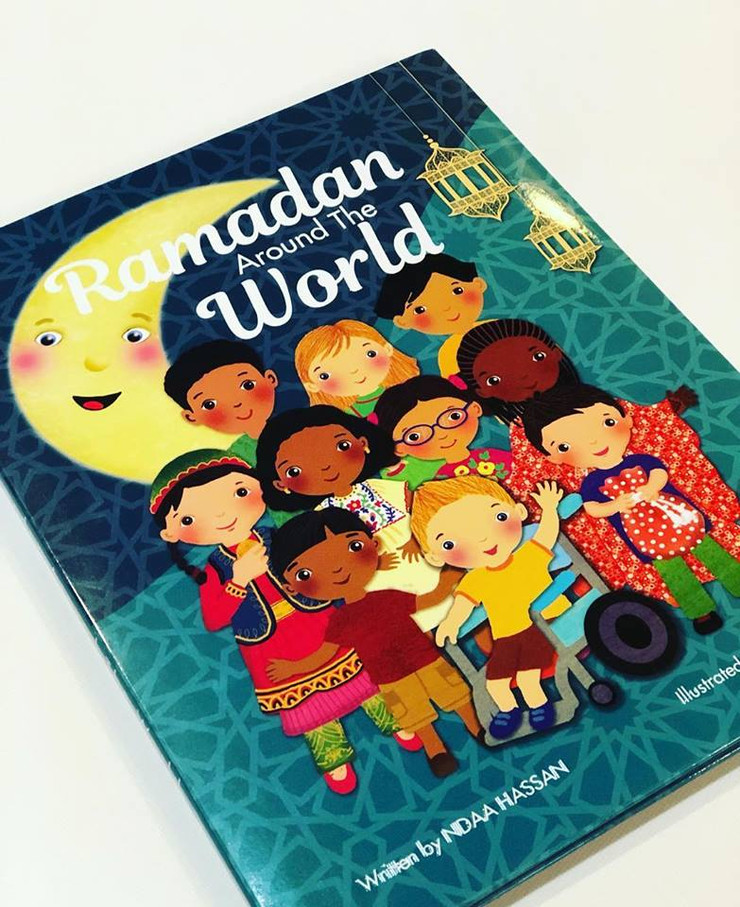 This picture book is about how children from around the world, from Australia to the US, celebrate Ramzan. Photo courtesy: MuslimMommyBlog
15. Hannah and the Ramadan Gift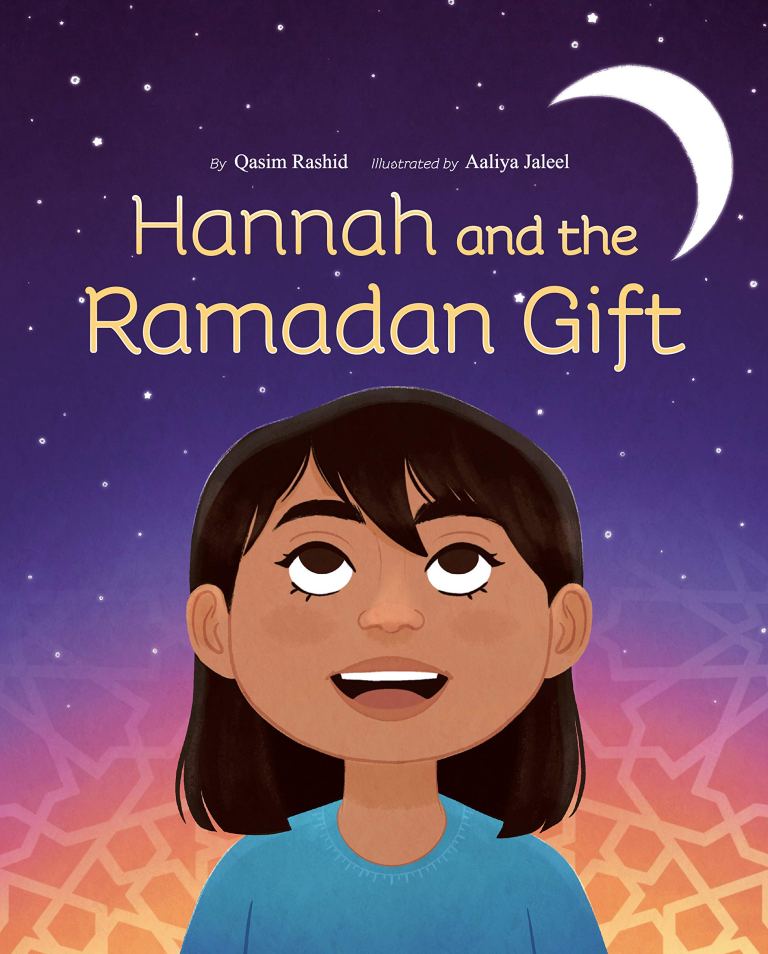 It's the first day of Ramadan and Hannah wants to be a part of this important month every way she can. But if she's too young to fast, how can she observe Ramadan? By saving the world, Dada Jaan tells her. And so Hannah learns that by helping her friends and neighbors and by showing kindness and generosity, she can make the world a better place.

The debut picture book by human rights activist and attorney Qasim Rashid tells a timely story full of warmth and heart about the observance of Ramadan and the power of good deeds.