17 Inclusive Books for Children
We give you books about neuro diverse children, beautiful books that all children can read and enjoy!

In drawing up this list, we wanted books that represented children of many neuro diversities. We also went by what Mama Bibliosoph said about choosing books for her autistic son -- apart from the books reflecting and representing various personalities, it should also have rhyme and rhythm, repetition, funny and exciting subject matter, sensory elements, and more!
1. Wings to Fly
Writer: Sowmya Rajendran
Illustrator: Arun Kaushik
This beautiful book gives us glimpses of the remarkable life of Paralympian Malathi Holla and her grit. Malathi's indomitable spirit leads her to win her first race where she was the only women athlete! We are proud to say that this book was our Book Pick for the Toka Explorer box in March 2019 and we paired it with a STEM activity that your child will absolutely love!
Buy this book now!
2. Susie Will Not Speak
Writer: Shruthi Rao
Illustrator: Lavanya Naidu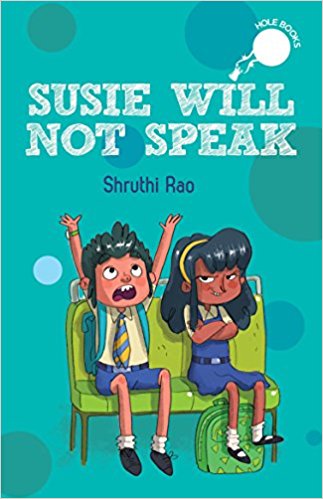 Susie Will Not Speak by Shruthi Rao is a book about a girl named Susie who talks with a distinctive lisp. Kids at school laugh at her and the boys in the park call her 'Thoothie.' Fed up, Susie decides that she won't talk at all. What is her best friend Jahan going to do? How can he get her to talk again? The story is funny, has a great plot and is simply wonderful to read. This book was on the Toka Box Top South Asian Books of 2018 list!
Buy this book now!

3. Neel on Wheels
Writer: Lavanya Karthik
Illustrator: Habib Ali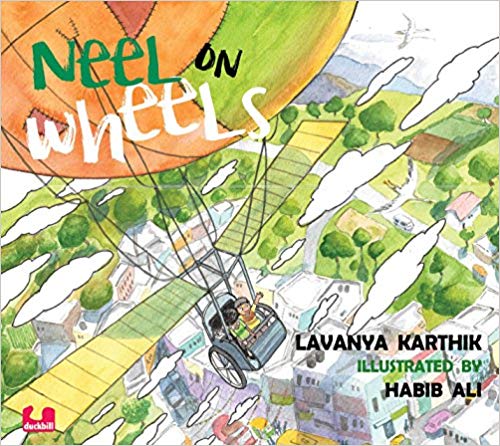 Marvelously written and superbly illustrated, Neel on Wheels is super cool and a thrilling ride! We love how the lines rhyme perfectly and make Neel seem so cool, which he totally is! The book is narrated from the point of view of a boy who feels protected from everything that scares him by his big brother, Neel, who has wheels and who uses them to frighten away all the scary things that are a figment of the younger brother's imagination - dragons, tigers, and monsters! One of our favorite picture books, children will love how this book rhymes and the sensory element that it brings, because honestly, you just want to get up and recite the lines, and maybe even jump!
This book was a winner in the Children First writing competition organized by Parag, an initiative of Tata Trusts, and Duckbill Books.
Buy this book now!
5. Manya Learns to Roar
Writer: Shruthi Rao
Illustrator: Priya Kuriyan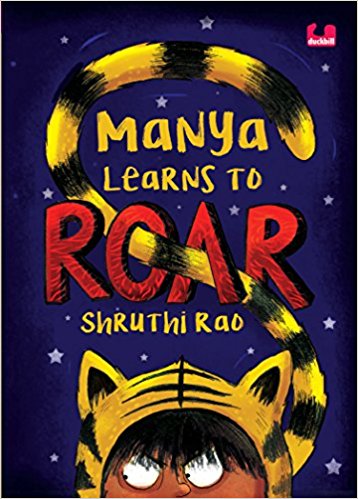 Another winner of the Children First writing competition organized by Parag, an initiative of Tata Trusts, and Duckbill Books, Manya Learns to Roar is written by Shruthi Rao and illustrated by Priya Kurian. Manya Learns to Roar is a perfect book for young readers. Manya, a curious fifth grader, intends to participate in the "Jungle Book" school play. Jungle Book is her favorite film, and she wants to be Shere Khan, the tiger who hates humans. She thinks that she would be the perfect Shere Khan but unfortunately not all her classmates and teachers (except two) think so because of her stammer. And her stammering gets worse when Manya becomes anxious and angry.

What happens then? Does she participate? If so, how she does she overcome her fears and how does she tackle others' comments? And how does she learn to roar? To know the answers you have to read this book! This amazing book was also dramatized by Bhavana Rajendran and you can watch the play if you are in Bangalore in April 2019. Book your tickets here!

Buy this book now!
7. When Adil Speaks Words Dance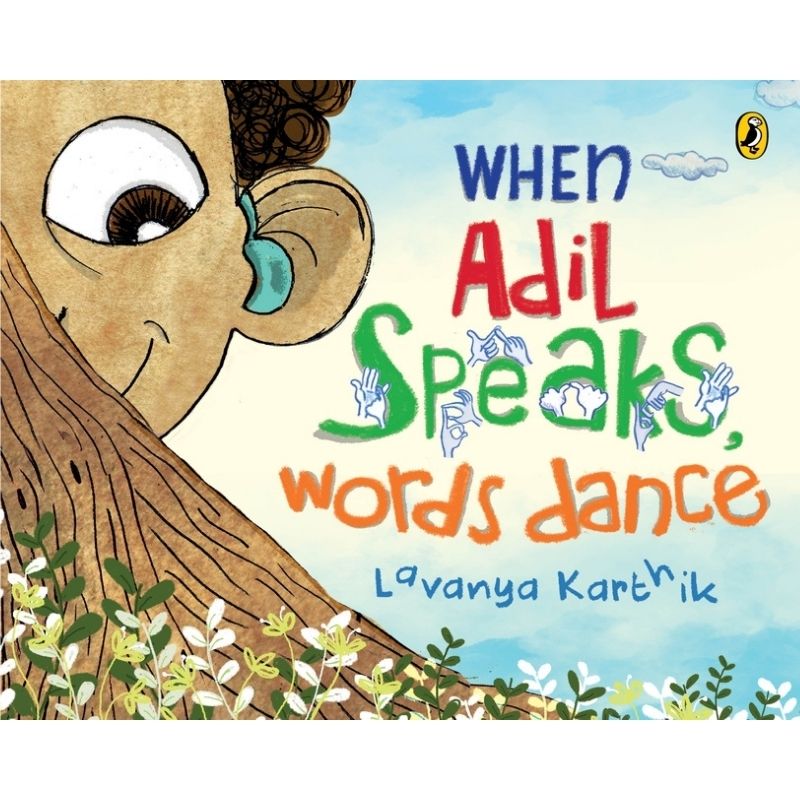 Writer: Lavanya Karthik
Illustrator: Priya Kuriyan
Everyone wants to be friends with Adil.
But how do you start a conversation with someone when their words dance to music you cannot hear?
When Adil Speaks, Words Dance is a heart-warming tale of empathy, inclusivity and the surprising superpowers of friendship.
7. Kittu's Very Mad Day
Writer: Harshikaa Udasi
Illustrator: Lavanya Naidu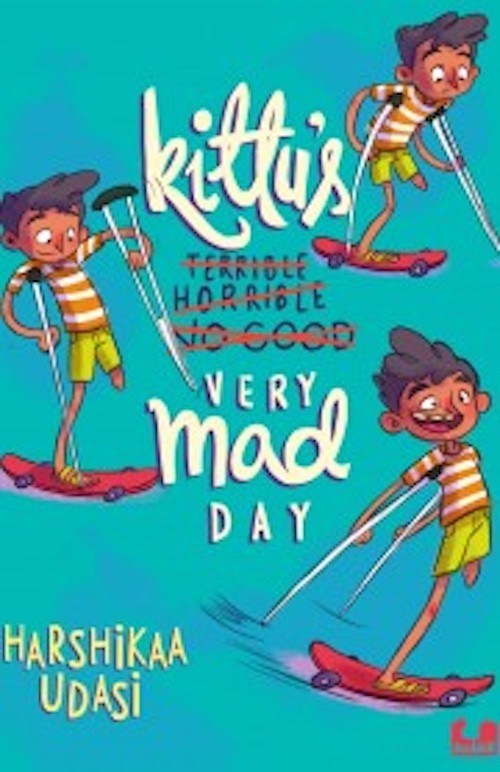 Another winner of the Children's First Writing Competition, this is a gripping and a fascinating chapter book for young readers.The book is illustrated by Lavanya Naidu and published by Duckbill books. This book is all about Kittu and his fun times with Madheswari. One fine day after touring the Panna National Park and the Pandava Falls, Kittu's chaotic family leave him behind at a dhaba on the highway in the middle of nowhere.
An icecream seller rescues him and takes him to his home. His daughter Mad is mad about skateboarding. Kittu also wants to zoom around the skateboard. But can a boy with one leg and using crutches learn to skateboard? Did Kittu try skateboarding? And did he meet his family again? To know that you got to grab the book.

Harshikaa Udasi has done an excellent job in bringing out the mischievous and stubborn character of Kittu. My favorite quote from the book is, "Look, Kittu, you have one leg less than the most them. They find it unusual, not you. For you, it's the most natural thing given to you. It must never matter what they say. What must matter is what you do about it."

Buy this book now!
8. A Walk With Thambi
Writer: Lavanya Karthik
Illustrator: Proiti Roy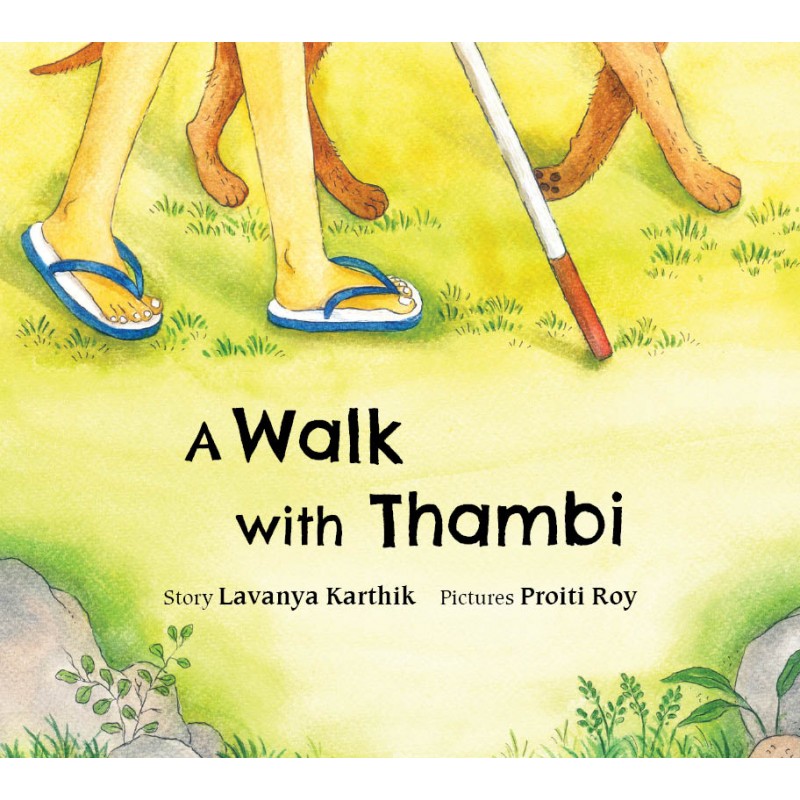 This book tells the story of a boy and a dog who go out for a walk. It is an ordinary, happy day for both of them, but subtle visual and descriptive cues in the book suggest that the boy is blind. For instance, the story never tells us that the boy is blind but there is an emphasis on the sounds that the boy hears and how the world comes alive to him through the sounds of the streets and the neighborhood. The boy is just another child who is happy and has many friends whom he loves to play with just like any other child. We love how sensitively and beautifully the book is writen and illustrated.

Buy this book now!
9. Kanna Panna
Writer: Zai Whitaker
Illustrator: Niloufer Wadia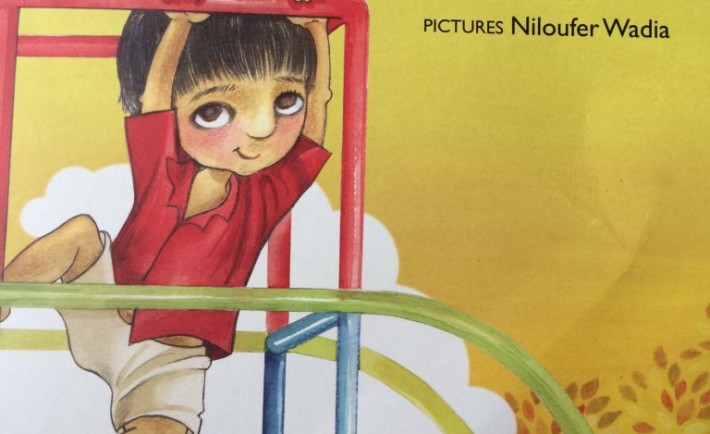 Kanna Panna is a beautiful tale of little Kanna who can't see and yet manages to do so much on his own. Life was different for Kanna. Words tumbled and played in his head but he didn't speak much. His father told him to keep his head high and his mother told him to get his clothes properly in place. Though words always were there in his head they didn't seem to come out easily. His Chitti (mom's younger sister) decided to take him with her for a few days. He enjoyed being there with his cousins. One day his uncle decided to take them all to see the cave temples right in the middle of the week when there was no rush. as everyone was enjoying looking at the beautiful statues the electricity failed. Lights went off and everyone was frightened! What happens after that? What turns Kanna into a chatterbox? Who leads everyone out of the caves? How does Kanna land up with a best friend?
We love this book and the illustrations by Niloufer Wadia have to be seen to be believed. Just breathtaking!
Buy this book
10. Clumsy
Writer: Ken Spillman
Illustrator: Manjari Chakravarti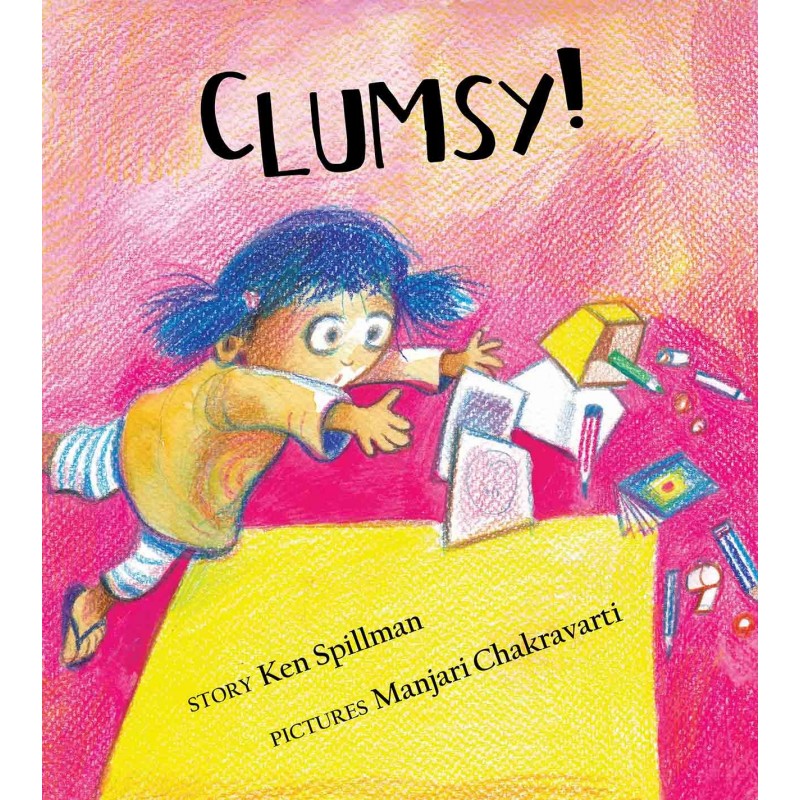 At last, a book that gets a child so right in many ways! The book is about a little girl who spills, drops, falls, shatters, breaks, bumps into things and is called everything from slowcoach to careless and clumsy, but when she gets a box of paints, my god does she do some magical things! What I love about this book is that it shows just how brilliant and creative a child can be when he or she is given a great tool for self-expression. This child isn't slow or careless -- she has symphonies in her head and artistic masterpieces on her brain. We also love how the illustrations lift the child into a world of imagination and how this world calls her into existence in such an important and potent way.
Buy this book now!
11. Against All Odds
Writer: Ramendra Kumar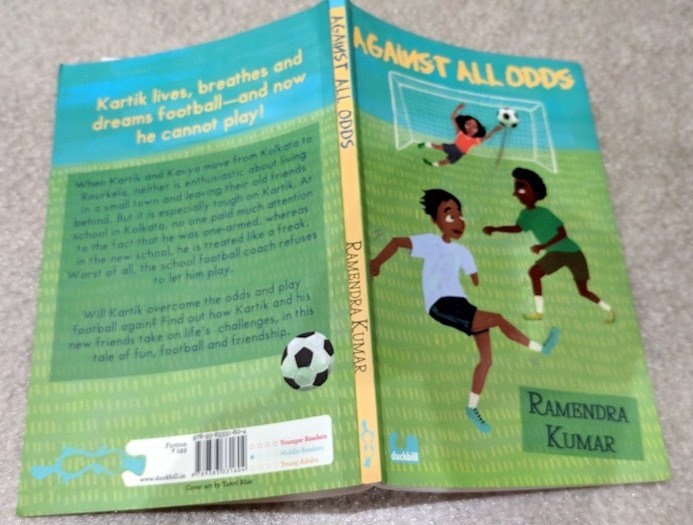 This book is a tale of fun, football and of course friendship! Kartik is a simple fun loving boy who lives in a world of football. When Kartik had to move from Kolkata to Rourkela because of his Father's job, things change. No one lets him play football in the steel city, Rourkela because he is one-armed. How he overcomes the odds and play the game again? And that forms the crux of the story.

The author not only talks about the challenges faced by Kartik but also by his friends and Kartik's twin sister, Kavya. The story revolves around how they tackle their obstacles and how they make impossible possible. This book is yet another book which you can't put down until you complete it!
12. Simply Nanju
Writer: Zainab Sulaiman

This book is set in a school for neurodiverse children and we love all the characters and the pace of the plot! The book is about Nanju, and when a book thief is rampant in the class, everyone suspects Nanju. He enlists the help of his friend Mahesh to catch the real thief. We love the layered friendships in the book and the many plot twists!

Buy this book now!

13. Why are You Afraid to Hold My Hand?
Writer and illustrator: Sheila Dhir
Children are very honest about one another's differences and what we like about this book is that it tells us how to understand these differences. Misconceptions, doubts, and questions are answered with very beautiful and simple illustrations and text -- for example, look at the page below: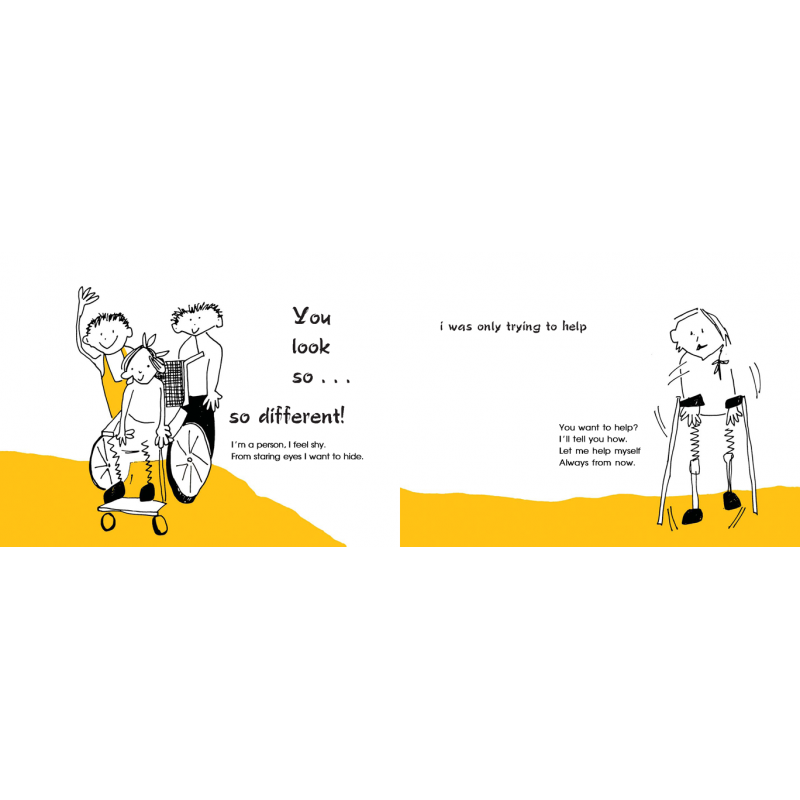 Buy this book now!
14. Abba's Day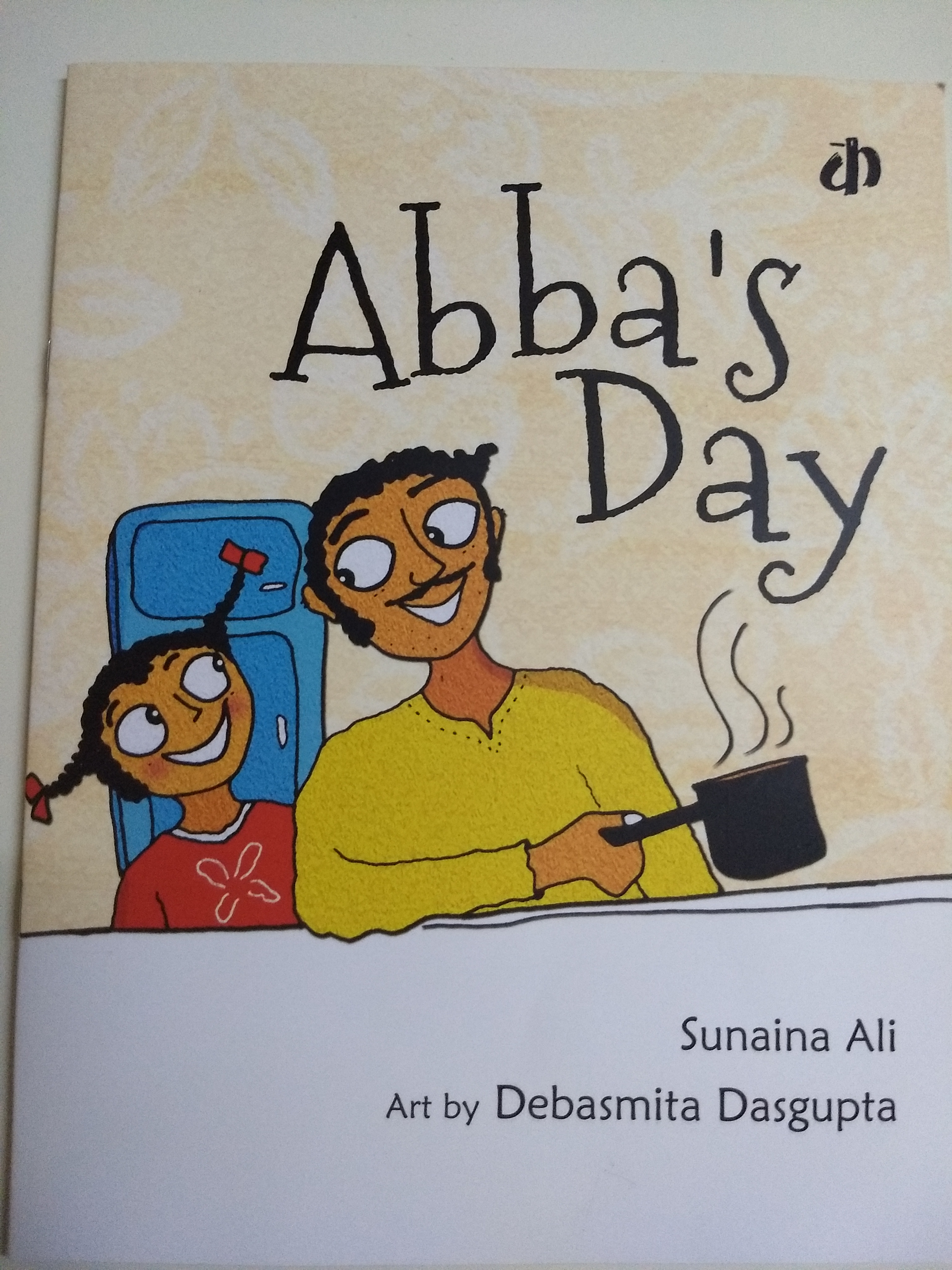 Writer: Sunaina Ali
Illustrator: Debasmita Dasgupta
Ever since my daughter was born, I really wanted to read to her an Indian picture book about a stay-at-home dad. Well, here it is! What I love about Abba's Day is that it 'shows' and doesn't 'tell.' The book begins with Aaisha. Her father wakes her up on Sunday morning, which is her favorite day. He asks her what they will do that day. They wake up and make tea for Aaisha's mother, a working mom. "It's Ammi's holiday too!" says Aaisha, excitedly. The entire book is a simple, fun and endearing narrative about a lazy Sunday. What strikes you though is the natural gender reversal. Aaisha's dad does the grocery, makes the food and pretty much takes charge of the house. Another thing that both my daughter and I loved about this book was the little clues to the family that the illustrations have. We learn in the end that Aaisha is on crutches but these are normal people with normal lives, and this picture book brings so many voices and stories to the fore.
15. Catch That Cat


Writer: Tharini Viswanath
Illustrator: Nancy Raj

When her friend's cat, Kaapi, gets lost, Dip Dip goes off to look for it on the road, inside dustbins, behind houses, under bushes, everywhere. And when Kaapi finally climbs up a tree and can't come down, the only thing to do is...? Nancy's exuberant illustrations delightfully capture the spirited little girl for whom being in a wheelchair stops her from nothing!
16. Kayu's World is Round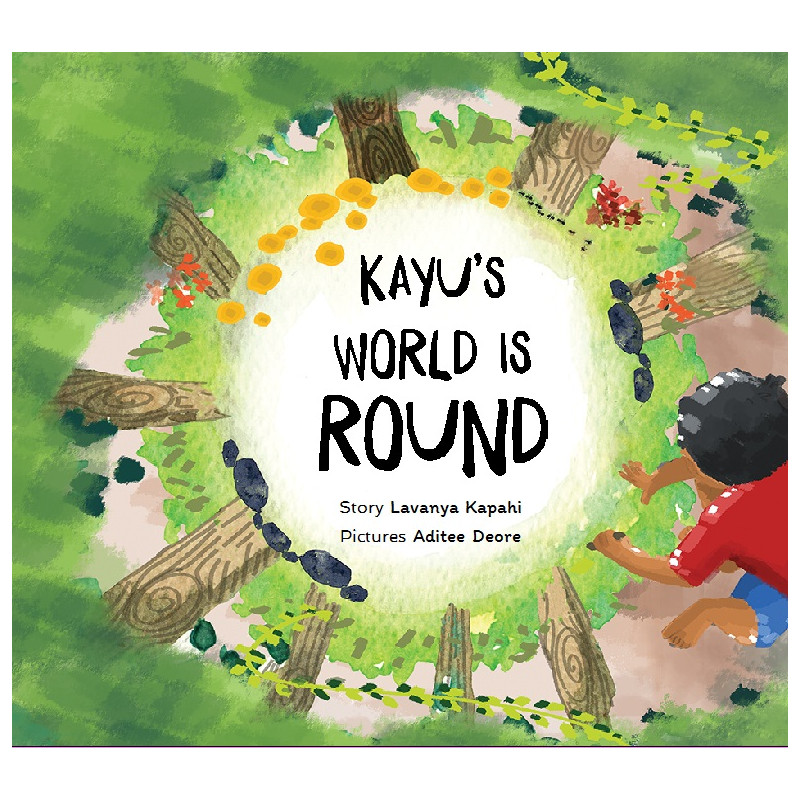 Writer: Lavanya Karthik
Illustrator: Aditee Deore
The wheels of a cycle, a merry-go-round, a spinning top… Kayu lives in his own quiet world filled only with circles and the patterns they make. One day, he sees a cricket ball spin and curve and jumps before it strikes the bat, and he is onto something! A magical bowling spell with two hat-tricks! Inspired by a child with autism, the story makes the worlds of different children intersect. In doing so, it sensitively evokes the coming together of their strengths.

17. Vibhuti Cat
Writer: Shikhandin
Illustrator: Shubham Lakhera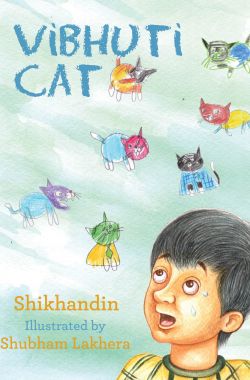 This beautiful book by Shikhandin is about Magesh, an enthusiastic, energetic and fun-loving boy who is close to his brother and other members of his family. Magesh draws beautifully and his pet project is to draw cats, which is when he creates Vibhuti Cat, who accompanies him everywhere he goes in various avatars. One day, his grandmother forbids his cat to enter the puja room, which is why he draws a vibhuti on the cat's forehead to convince his grandmother! The book is about a boy on the autism spectrum but to a young reader, this is about a boy who thinks and lives life differently, and is able to form wonderful connections with his family and the world around him, in his own way and especially through his Vibhuti Cat!
Buy this book now!