7 Children's Books on Hanuman
posted by Toka Box Editorial Team , April 25, 2021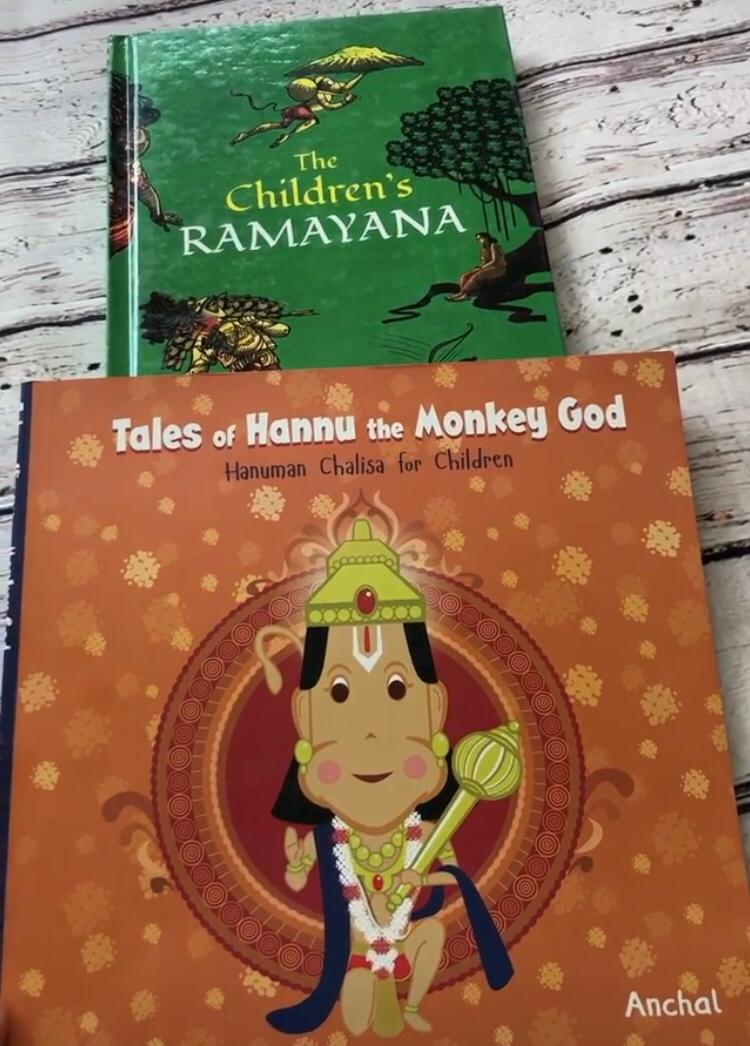 Everyone's favorite monkey god always arrives to bring good into our lives and to brighten our days. Here are some great picks for you!


1. Tales of Hannu the Monkey God written by Anchal Sandeep Bansal
Recommended Age 3+ years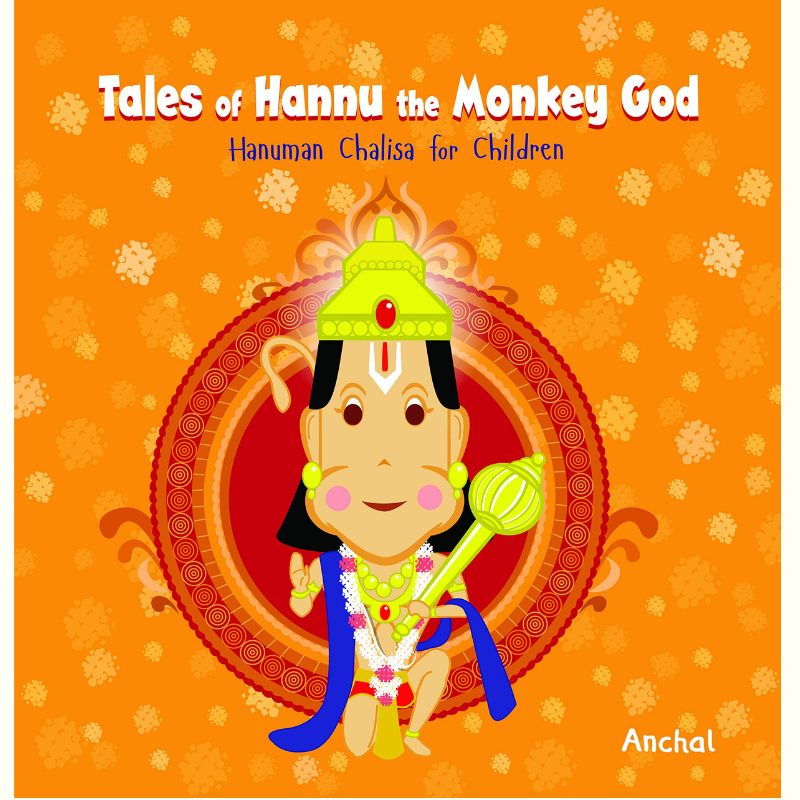 Hannu the Monkey God was a mischievous child. But he also did a lot of amazing things using his many superpowers. Discover how reading the Hanuman Chalisa keeps away bad thoughts and helps you find the strength to deal with any difficulties in life. Join Hannu in his adventures as he fights evil. Solve the puzzles and explore stories of his bravery and friendship with Lord Ram.
Buy it now!

2. The Story of Hanuman by written by Mala Dala and illustrated by Taposhi Ghoshal
Recommended Age 2-6 yrs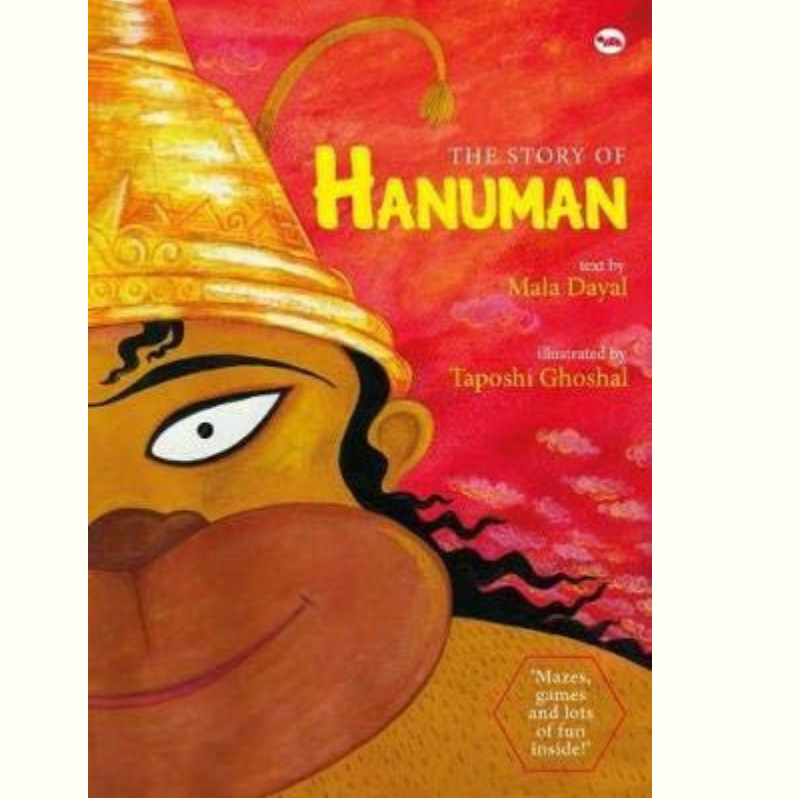 Everyone's favorite Monkey God is back, in a delightful avatar! Beautiful illustrations, exciting games and activities and a fun and engaging narration add to the appeal of this retelling of Hanuman's life. Join Hanuman on a rollicking journey from his childhood days when he tried to eat the Sun, to his helping Ram and Lakshman rescue Sita from Ravana's clutches.
Buy it now!

3. Hanuman's Adventures in the Nether World written by Madhavi S Mahadevan, Illustrated by Srivi and published by Katha
Recommended Age 5-9 yrs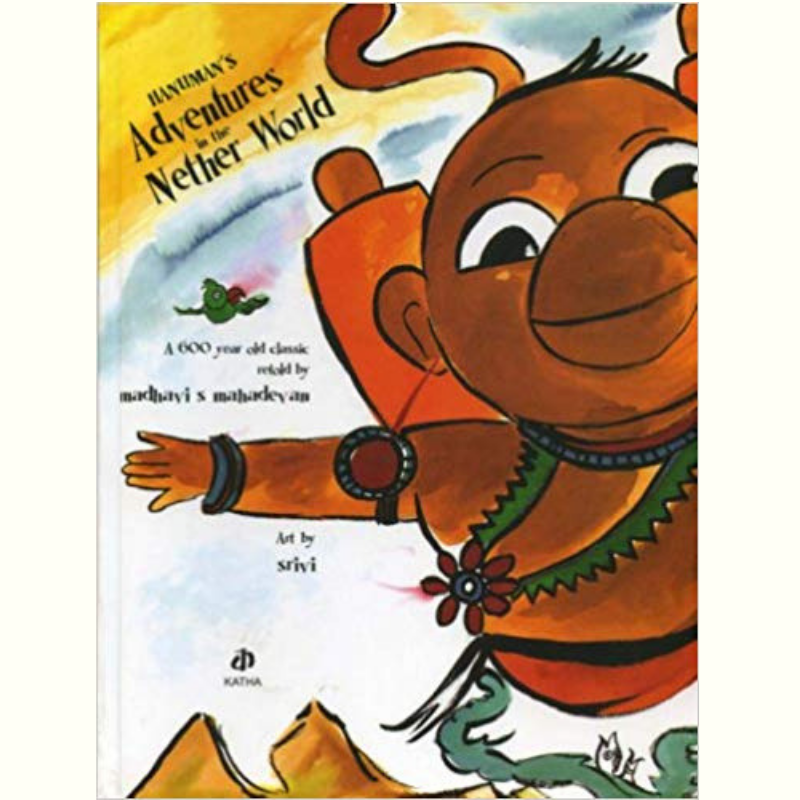 'Hanuman's Adventures in the Nether World' is the story of Hanuman's battle and victory over Mayil Ravana, or Peacock Ravana, who was Ravana's brother residing the Nether World or Paatal. The story is very captivating, and the illustrations complement the text beautifully. The large size of the font helps the kids read the book in an easy manner, and the chapters are short enough to hold their attention.
Buy it now!

4. Amar Chitra Katha's Hanuman
Recommended Age 9 +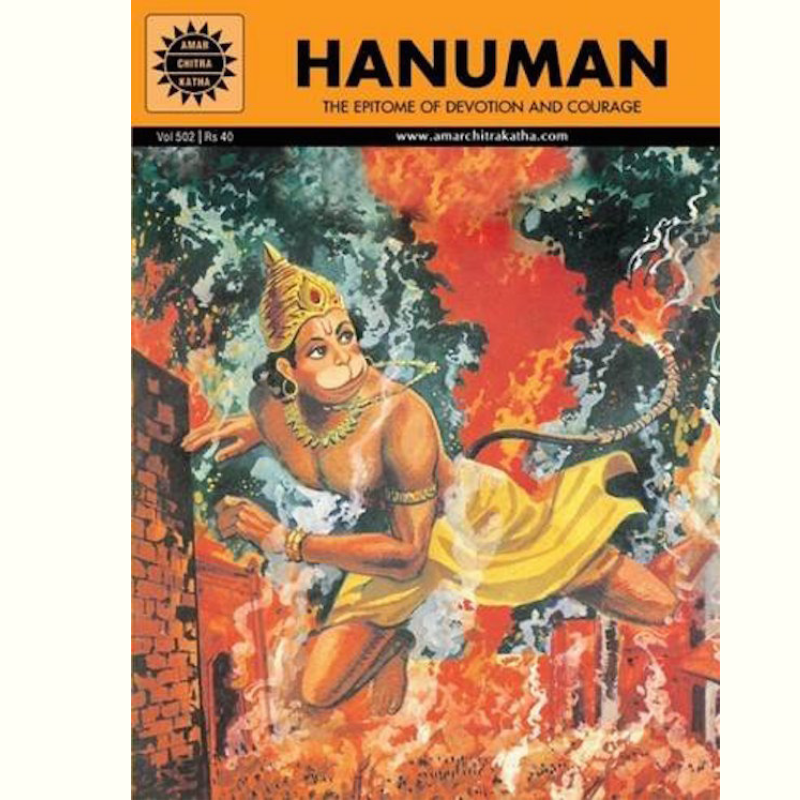 Hanuman stands for extraordinary physical strength, courage and humility. Above all, he is known for his devotion to Rama. So, it was little wonder that Rama entrusted Hanuman with the task of carrying his message to Sita in Lanka. Again, it was Hanuman who brought him the life-giving Sanjeevani to revive his beloved brother Lakshmana who had been grievously injured on the battlefield. Even today, Hanuman is regarded as the epitome of unfaltering devotion and unparalleled strength.
Buy it now!

5. Hanuman's Ramayana by Devdutt Pattanaik

Recommended Age 6 to 8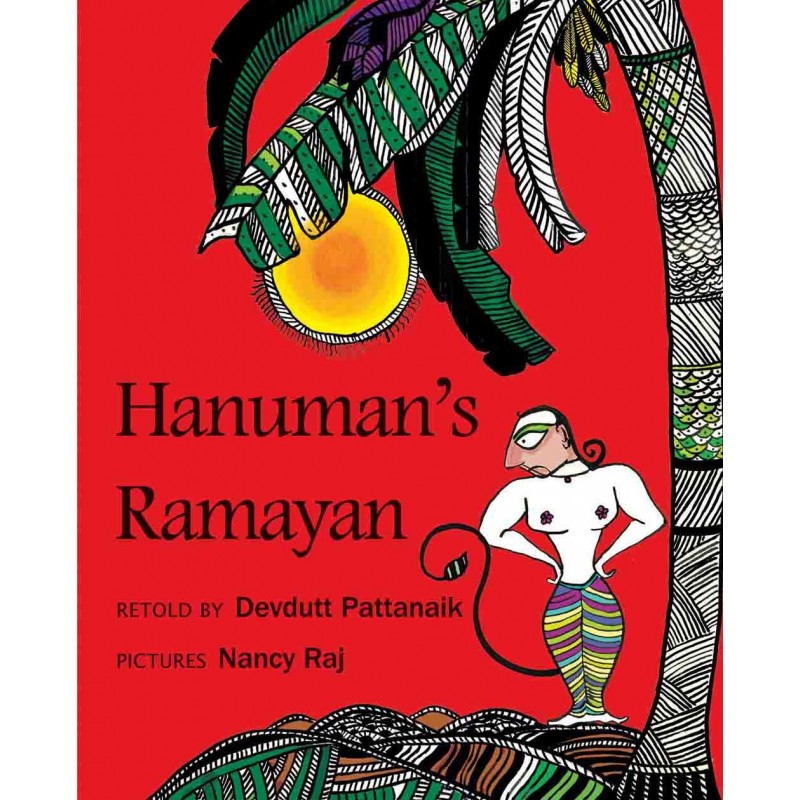 Valmiki completes his grand epic 'Ramayan' and realises that he has competition when Sage Narad tells him about a better Ramayan that already exists! Valmiki is devastated but goes in search of this version written by Hanuman. He concludes finally that the story is more powerful than the teller!
Buy it now!

6. Young Hanuman, with 4 books adapted by Shobha Viswanath and an audio CD narrated by Girish Karnad
Recommended age: 4 to 6 years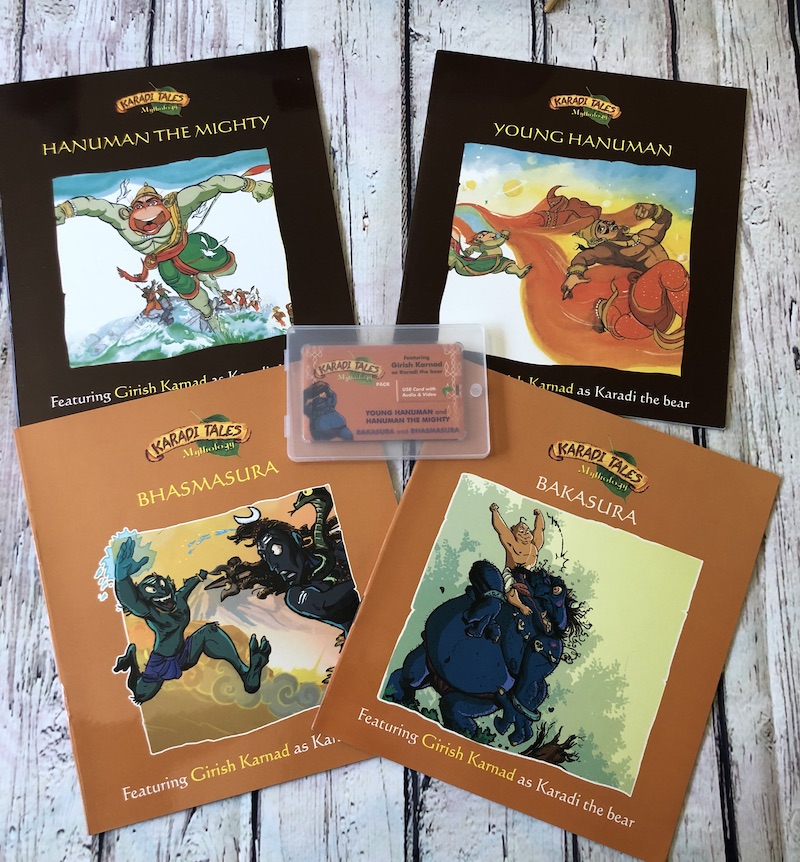 Hanuman, the monkey with the broken chin, is celebrated in our mythology for his wisdom, courage and loyalty. These retellings of the monkey god's exploits are adapted from mythology by Shobha Viswanath and vividly illustrated by Srividya Natarajan.
Young Hanuman: Would you like to play with a large, red, fiery ball? Young Hanuman wanted to do just that… except that the ball he went chasing after was the sun itself!
Hanuman the Mighty: Sita has been kidnapped and taken to the island of Lanka by the demon king Ravana. Only Hanuman can cross the mighty ocean and find Sita. What happens to Lanka when mighty Hanuman descends on it?
Buy it now!

7. Hanuman Chalisa by Sunita Shah, Malvi Raval and Rishi Handa
Hanuman Chalisa was composed by Sage Tulsidas in the 16th century in Awadhi language. (that's over 400 years ago). Hanuman is a devotee of Lord Rama and one of the well-known characters in the Hindu epic "Ramayana". Hanuman is Hindu's original super hero, the monkey god.
Hanuman Chalisa holds a special place and importance in the Hindu religion as it highlights Hanuman's unique qualities. There are forty verses praising Hanuman, each line has been translated by The Jai Jais for children to easily understand. Don't miss this beautiful version of the Hanuman Chalisa by Sunita Shah, Malvi Raval and Rishi Handa!
Buy this book now!

Toka Shop