Your babies will feast on the language in this incredible board book on Indian food!
posted by Shweta Sharan, July 19, 2019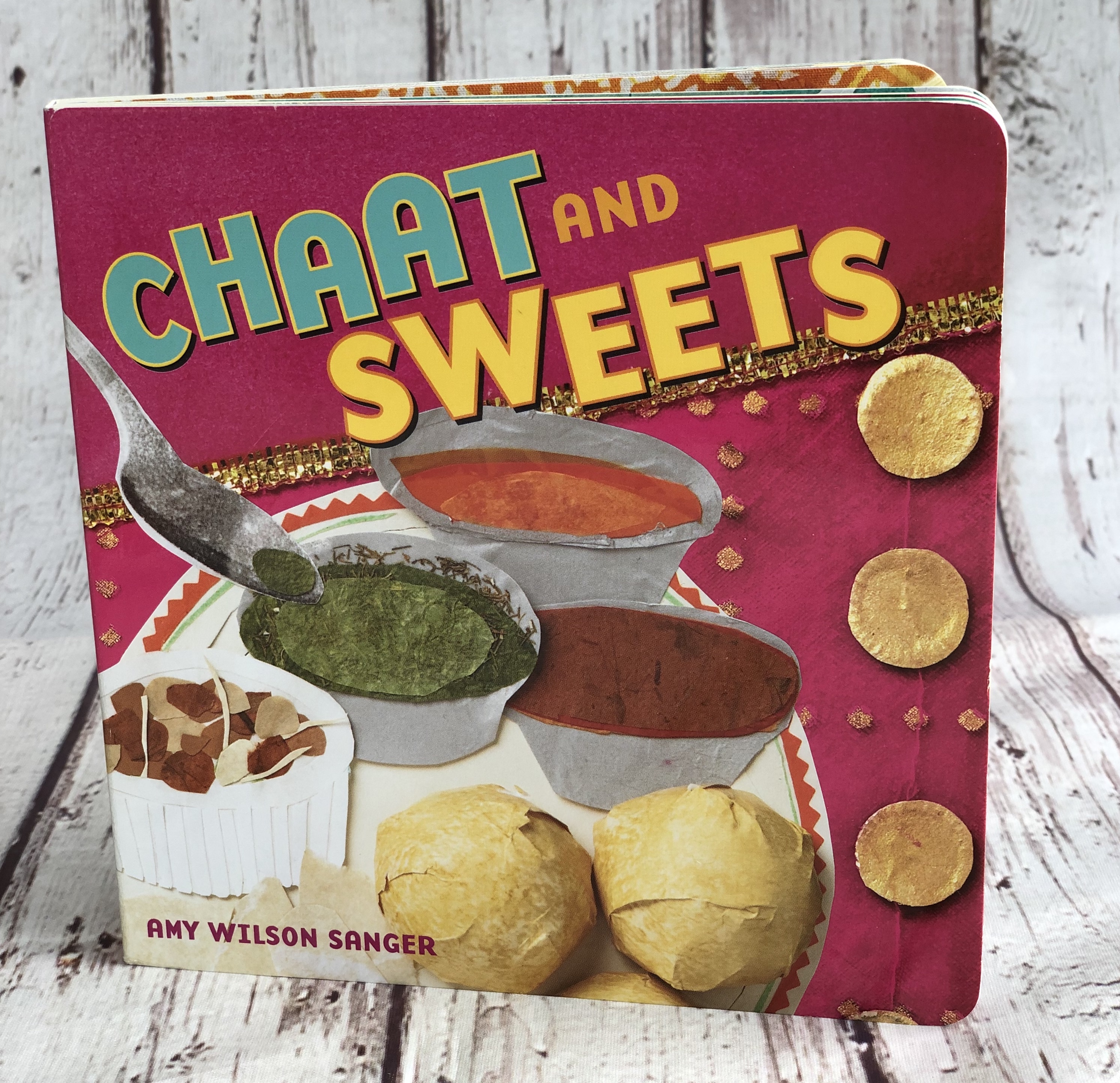 Filled with rich sounds from India and the English language, 'Chaat and Sweets' is a board book you simply shouldn't miss for your baby!
Board and picture books are so vital in a child's development and understanding of the world. When I was a kid, I only read Enid Blytons and the classics. As a toddler, I mostly read ABC and number books. The world was confined to a foreign country and I had no sense of what was happening.

This is 2019 and diversity is a buzzword in books, cinema, and television. So much has changed since I was a child, and we owe it to multicultural books and authors who make the world more inclusive for our kids. At the same time, we have hardly made a dent in the publishing world when it comes to multicultural books. We have a long way to go.
Chaat and Sweets by Amy Wilson Sanger is part of her incredible World Snacks board books for toddlers, which I never even knew existed! Chaat and Sweets is part of Tricycle's World Snacks set that introduces toddlers to foods from around the world. Written in the form of a bouncy rhyme, this delightful board book introduces toddlers to Indian snacks and sweets. Scrumptious treats like bhel puri, tandoori chicken, and sweet coconut chum-chum will sensitize their ear for the language to sounds of food from India! The book has gorgeous collage art that children with love.
Why it's so scrumptiously good
"Puffed-rice salad called bhel puri crackles when we chew,
Say hello to plump samosas stuffed with minty mashed aloo."

Isn't that just yummy? Are you salivating? Is your tummy growling? Children will feast on the language, the sounds, and the visual imagery. There's another reason why this book is so brilliant for toddlers.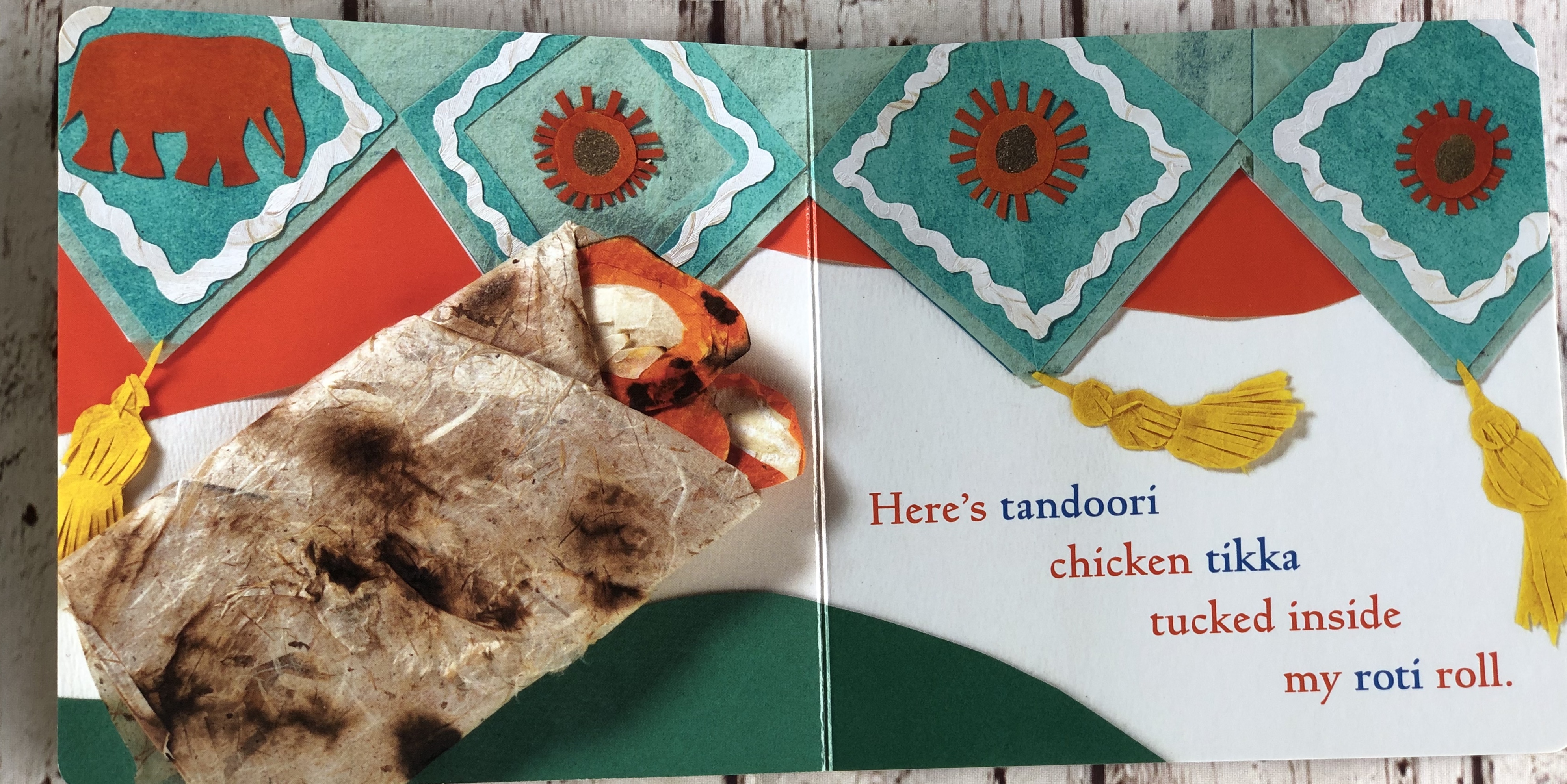 Rhyme and musicality are so important to establish the foundation of language. We read many books to our little ones in the hope that they develop this foundation but we don't include enough Indian books and we don't include enough books with rhyme. Rhyming is a crucial pre-reading skill and it sensitizes a young mind to identify patterns. Not all children's books have an excellent rhyme sense but when they do, as is the case with this book, the result is truly special.
Another reason books are so important is that they build skills in visual imagery in our kids. Words like these paint such a lovely picture:
"I decorate my grilled kebab with dahi yogurt dots."
"My lassi smells of rose water, rice idli fills my bowl."
The book engages all the senses through sound and words. Isn't that just amazing? Of course, our babies are mostly responding to the sound and individual words, but when they are older, they will be making images in their mind.
I recommend this book to all mums of babies and toddlers. I never had this book when my daughter was a baby and I wish I had read it to her then. Don't miss out when you know that gems like this exist!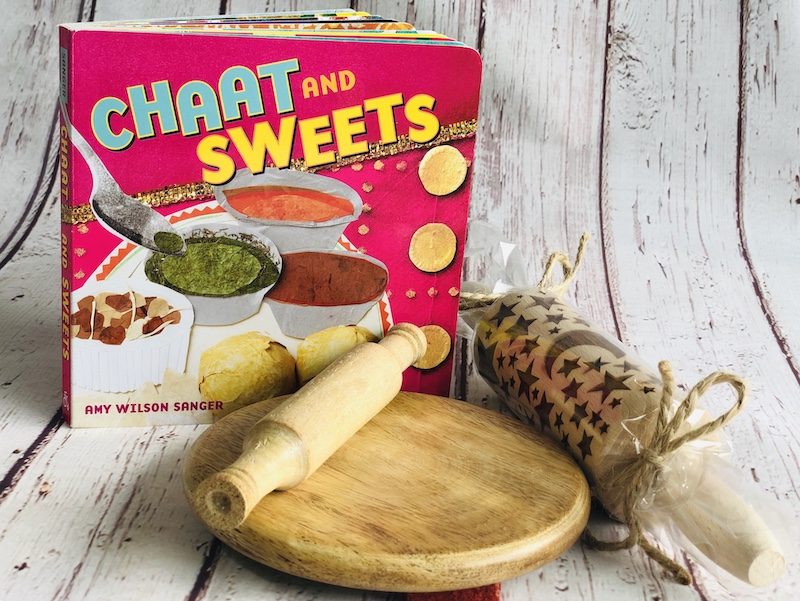 Chaat and Sweets is our book pick for the Toka Peanut activity box in July. The book comes with a play kit that is designed to form play-based associations with a book and explore the world in a multicultural manner and to make important connections.