Toka Junior Book Pick
Celebrate Onam With Me

Written by Shoumi Sen and Illustrated by Rudra Bose
Travel with Riya to "God's Own Country" and learn how and why we celebrate Onam. Join her at the enchanting snake boat races, watch a beautiful flower arrangement take shape, and enjoy the delicious Onasadya feast while learning about the great King Mahabali. Step into this book and watch Onam come alive!
Subscribe to Toka Junior
Gift a Box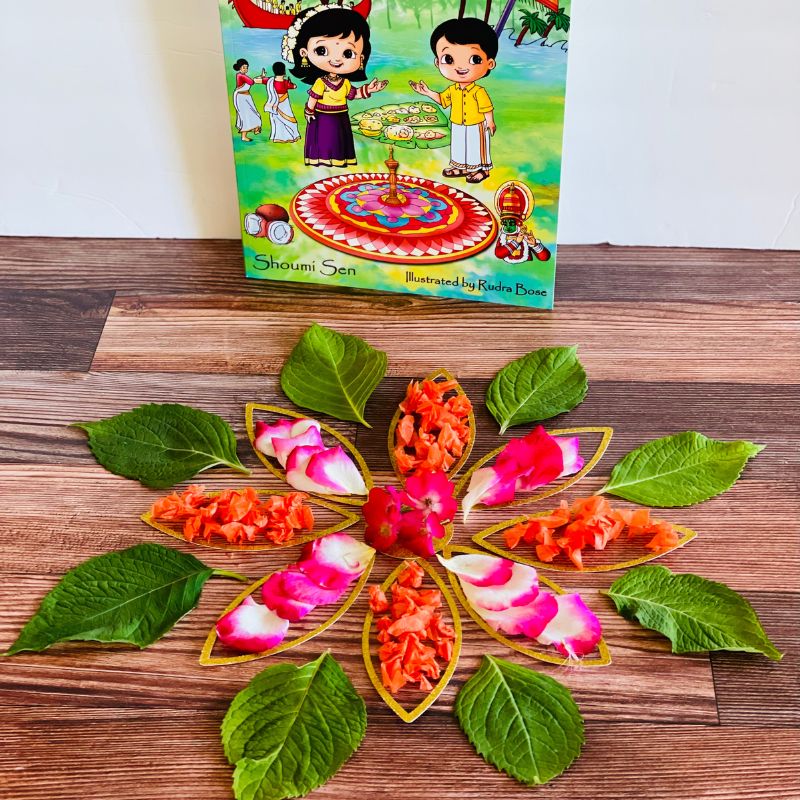 Toka Junior Activity
Make a Pookolam
Unstructured shapes that lend themselves to various kolam formations ready to be filled in with flowers and leaves. What kolam will you make?
Subscribe to Toka Junior
Gift a Box