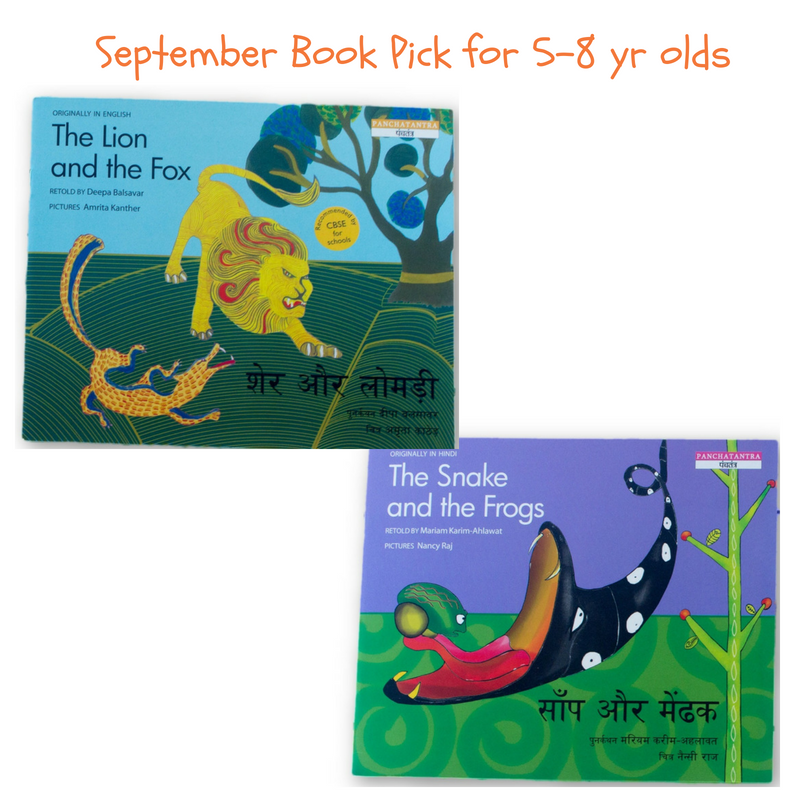 Toka Explorer Book Pick
The Lion and the Fox & The Snake And The Frogs
The Lion and the Fox
Author: Deepa Balsavar, Illustrator: Amrita Kanther
The smart lion thinks he can use the fox to bring him food every day. But the fox is smarter! A familiar fable with an environmental angle. The energetic illustrations draw from Gond art.
The Snake And The Frogs
Author: Mariam Karim Ahlawat, Illustrator: Nancy Raj
The old snake is punished — but the frogs had better watch out! An unusual telling, which swings sympathy in favour of the snake. Stunning pictures are based on Channapatna wooden toys.
Subscribe to Toka Explorer
Gift a Box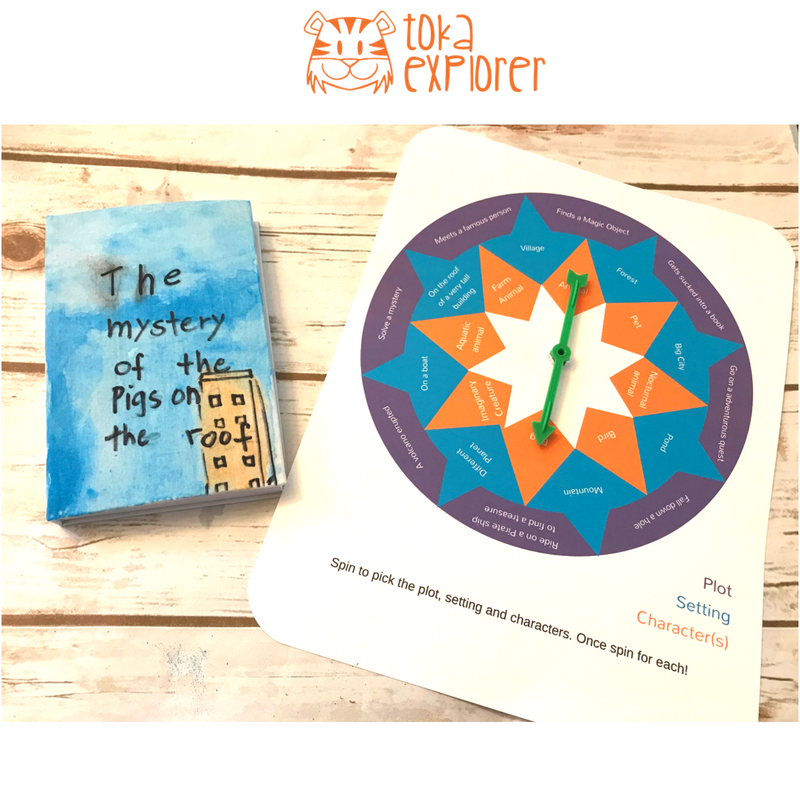 Toka Explorer Activity
BUILD YOUR OWN STORY
Creative writing builds reading, writing and language skills. It allows children to express themselves and also helps emotional development as kids develop empathy for the characters they are writing about or express something that perhaps they otherwise would not have. The prompts also allow kids to think "out-of-the-box" and allow freedom to discover what they know about a topic
Subscribe to Toka Explorer
Gift a Box