Toka Explorer Book Pick
WINGS TO FLY
Written by Sowmya Rajendran, Illustrated by Arun Kaushik
Glimpses of the remarkable life of paralympian Malathi Holla's life. Her indomitable spirit leads her to win her first race where she was the only women athlete!
Subscribe to Toka Explorer
Gift a Box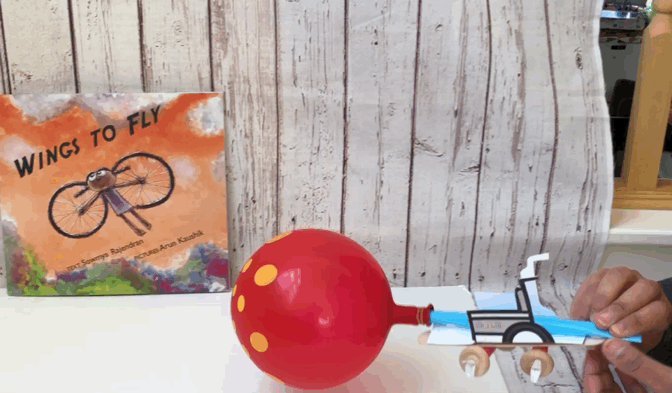 Toka Explorer Activity
BUILD AN OBJECT WITH WHEELs
We build a basic structure with four wheels and figure out how to use physics to make the vehicle go faster!
Subscribe to Toka Explorer
Gift a Box