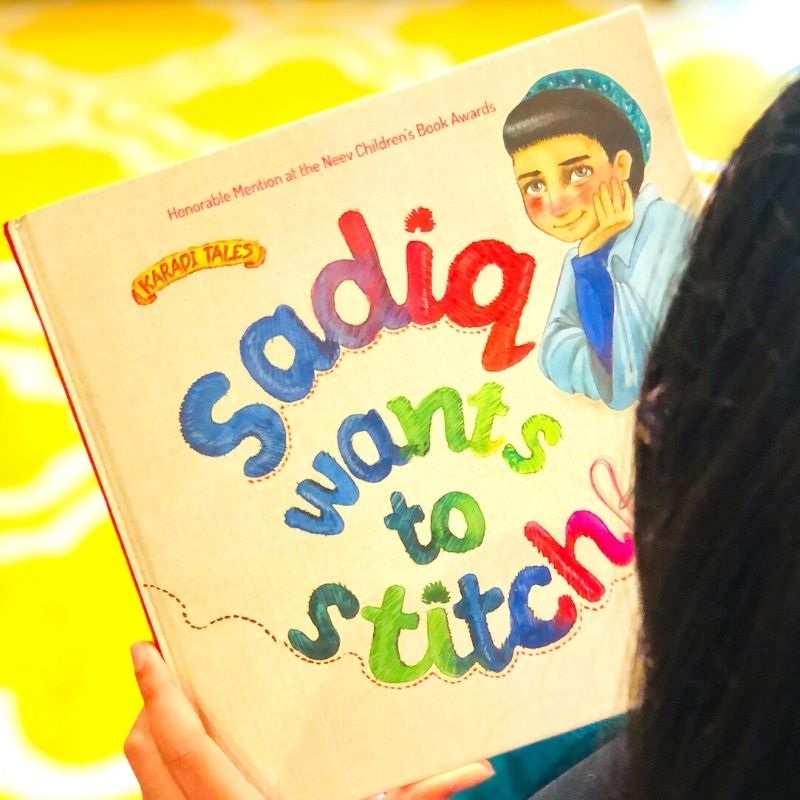 Toka Explorer Book Pick
Sadiq Wants To Stitch
Written by Mamta Nainy and Illustrated by Niloufer Wadia
Sadiq loves to stitch colorful patterns on rugs like his Ammi. But his Ammi says he should stick to what boys do, which is herd sheep. Sadiq and his Ammi belong to the Barkatwal nomadic tribe community living in Kashmir.
In spite of his Ammi's objections, Sadiq decides to follow his passion and stay up late at night sewing his patterns on his rug in secret. Does he change his Ammi's mind?
A lovely book by Mamta Nainy that breaks gender norms and also offers us a peek into the life of the Bakarwals and brings attention to their dying craft.
Niloufer Wadia's watercolor illustrations add to the charm of the book as we travel to the mountains of Kashmir!

Subscribe to Toka Explorer
Gift a Box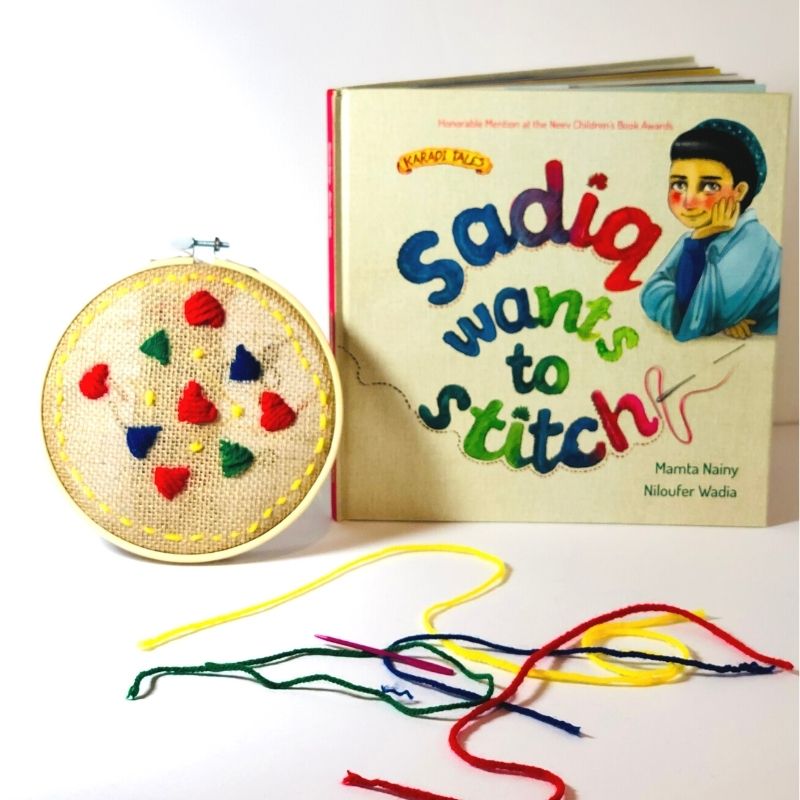 Toka Explorer Activity
Yarn Embroidery
Explore the skill of embroidery with this simple yet satisfying activity that builds skills that are not only motor skills but also focus.
Subscribe to Toka Explorer
Gift a Box