A picture book about the Seven Indian Musical Notes!
posted by Shweta Sharan, October 12, 2020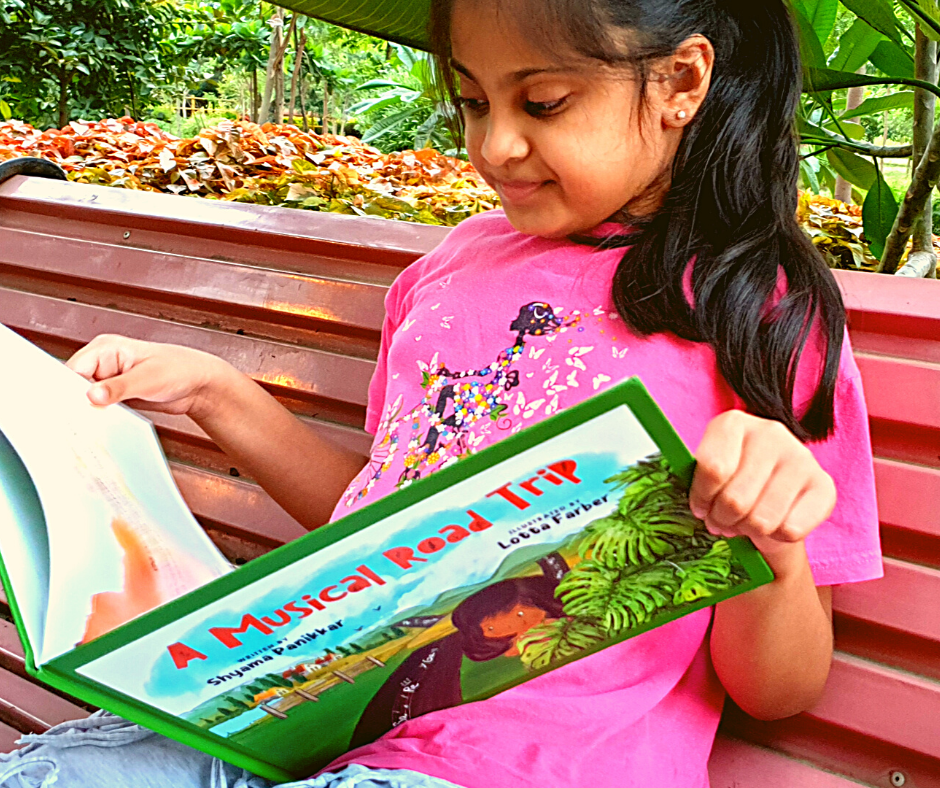 This beautiful picture book takes children on a journey through the seven swaras in Indian classical music and how they were conceived in the sounds of nature.
One of the highlights of our work in the South Asian children's book space is that we come across some wonderful books and brilliant voices in children's picture book literature, books that we don't find anywhere else.
For many years, we have been on the lookout for a beautiful Indian picture book on Indian music. We have some lovely ones like Zakir and His Tabla from Tulika but we really wanted a book that would tell children about the seven defining notes of Indian Music - Sa, Re, Ga, Ma, Pa, Dha and Ni, which are traditionally believed to have originated from the sounds of animals.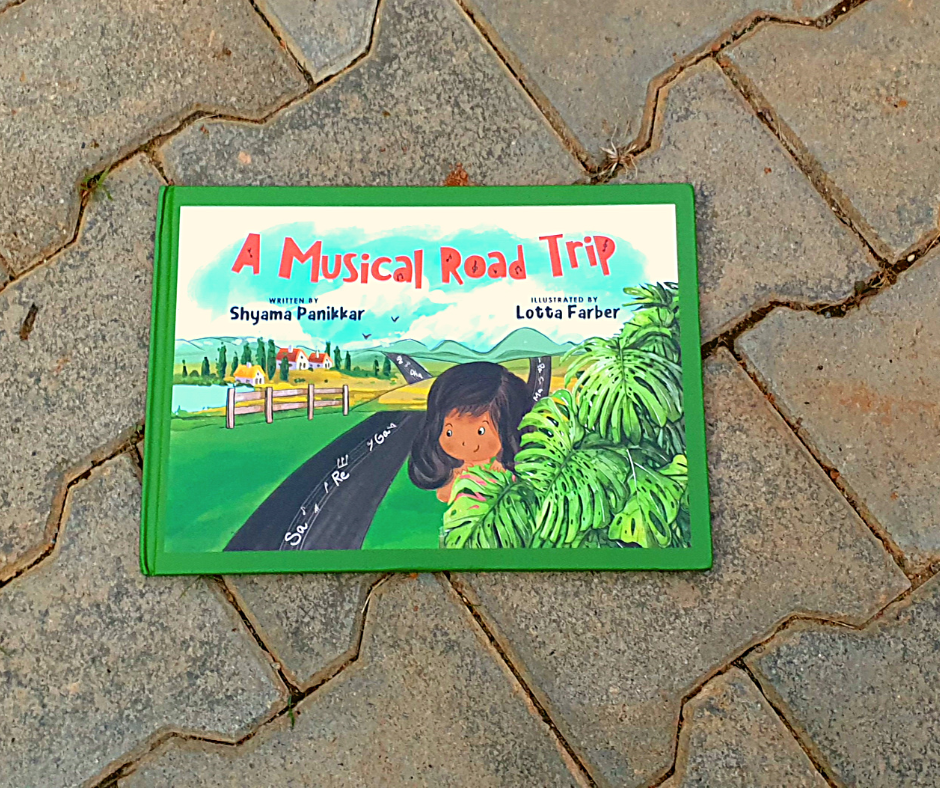 Shyama Panikkar's picture book, A Musical Road Trip, is a picture book that takes the child on a journey through the seven swaras in Indian classical music and how they were conceived in the sounds of nature. Little Tara wakes up on a Sunday to her parents promising an exciting road trip for her. They drive through a beautiful village, gorgeous meadows, fields, huts, lakes and farmhouses.
In each place, Tara spots a bird or an animal, finding musical notes along the way. In the cry of a magnificent peacock, she discovers the sound SA, which stands for Shadaj, or 'giving birth to 6.' Tara then discovers a note in the sound of animals and birds and explores all the seven swaras or defining notes in Indian classical music.

It is delightful to discover all the notes. I taught my daughter how to sound out the seven swaras and she now knows how to sing them beautifully! She knows this alongside her 'Do Re Me' and it gives me so much pleasure that she is enthralled by the music of her culture and heritage.

The picture book helps a child explore music in nature. Children connect to animals and birds and this is a lovely way to get them to embrace Indian classical music. Lotta Farbeer's colorful, vibrant illustrations do perfect justice to the vibrancy of each note and how it is explained.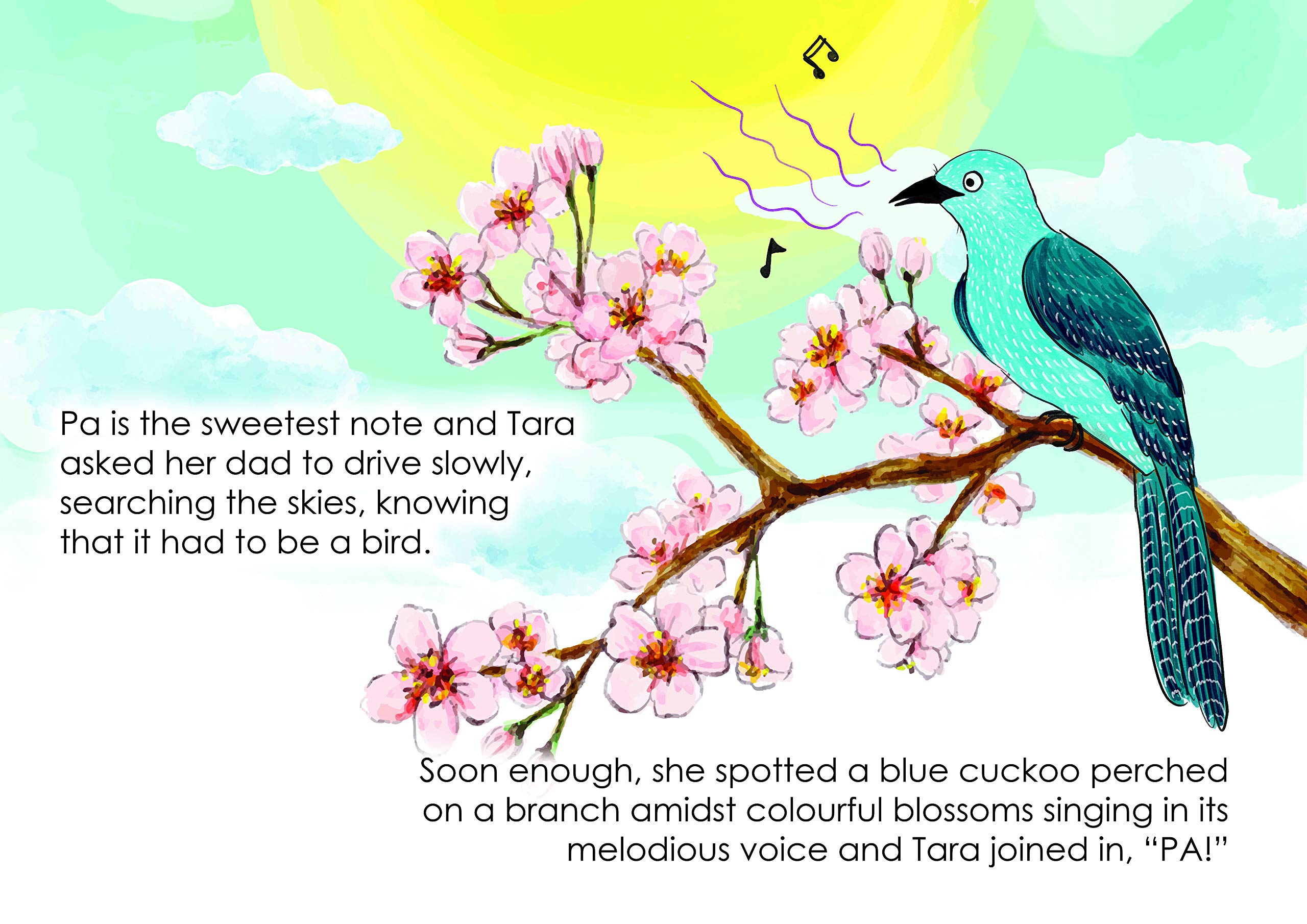 We also love how the swaras are associated with emotions and character traits. The note 'Ga,' which stands for Gandhar, which means 'sweet fragrance,' is associated with karuna or compassion, and this is represented by the bleating of a goat. Music is a wonderful way to encourage mindfulness in children. They truly connect with themselves through music and by discovering the very foundation of Indian classical music, children can truly connect with their roots and heritage. My daughter doesn't listen to Indian classical music but just playing it to her, she feels peaceful and happy. Music stirs the soul in such remarkable ways and for children, it is soul food indeed. We cannot recommend this beautiful book enough!