Do your children read on their own?
posted by Lakshmi Mitter, July 08, 2019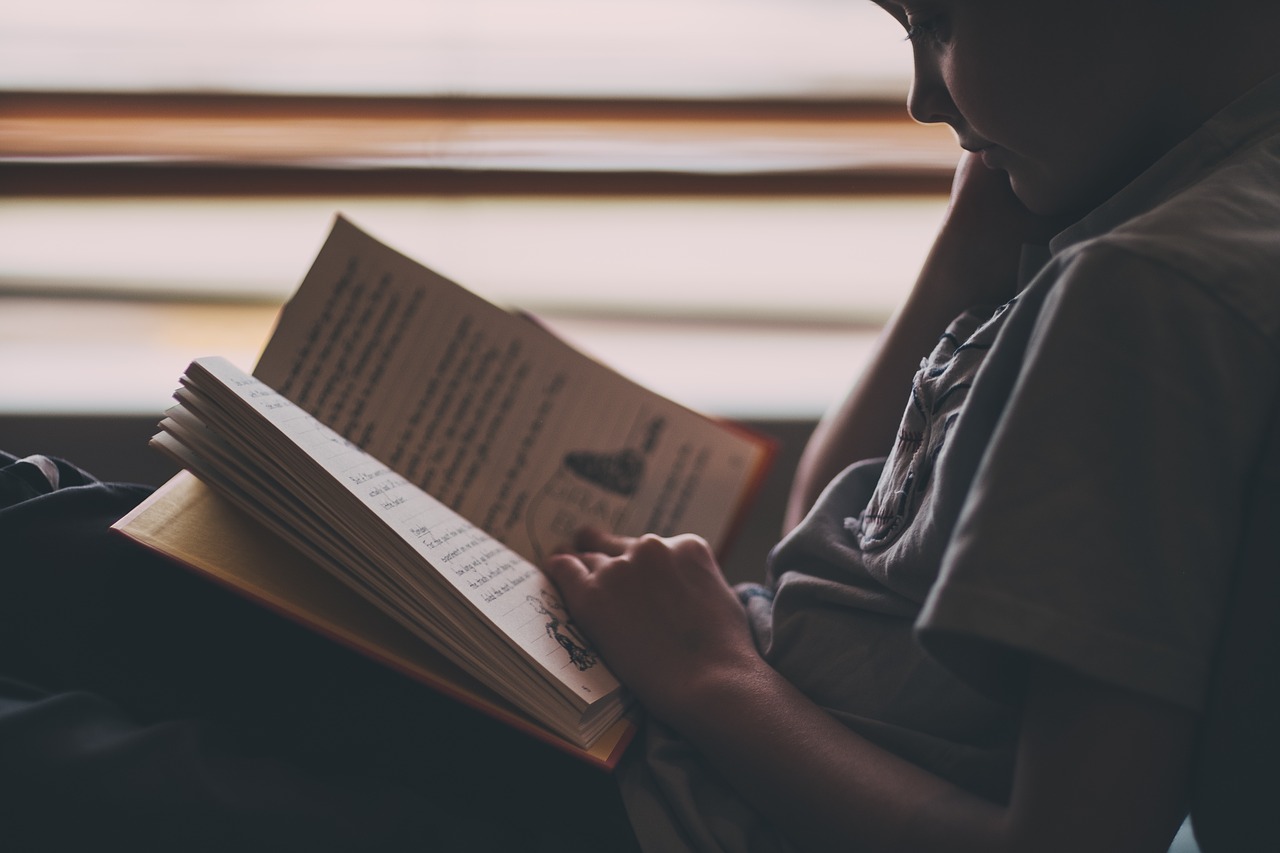 Originally published in Medium.com
The Internet throws up several suggestions to help you encourage your child to read on his own. But have you tried talking to your child about what he or she would like to read?
We were having a relaxed lunch with a friend's family on a Sunday afternoon. The friend is a voracious reader and it is always a pleasure to listen to her insights about stuff she has ever read. She always manages to deliver with a touch of humour.
The moment the kids left the table, my friend popped up a question with a sense of urgency. "Does your son read on his own? Mine just doesn't. He keeps going back to 'baby' books. I keep telling him that he must move on." Of course, she was concerned. She had always imagined and hoped that her baby would also love books just the way she does.
I am sure a lot of us feel the same way as my friend. As a matter of fact, I did too sometime back. I am happy to say, my efforts are finally beginning to pay off.
The transition from picture books to illustrated books is a slow one. Children below the age of four or even five years would prefer picture books, in other words, books that have very little text and a lot of pictures which they can observe while the adult reads to them. That's when the love for books, in general, and storybooks, in particular, begin.
Once the child starts to learn how to read in the school, it is so easy to get excited and dream about how your child would sit reading for hours during holidays, just the way you did when you were a kid. Stop! First of all, you will most definitely not remember your days of learning, or how to read on your own. Way too far away in history. Second, your sweet memories of reading books would revolve around your favourite books that kept you hooked for hours and not any book that some adult imposed upon you to read.
Reading on one's own takes time. From a child's perspective - a huge step! As parents, we definitely do have a very enjoyable role to play if we can give the child, the time and the support to learn how to read first and then enjoy something that is so difficult to learn. For starters, here is a link that helped me a great deal in the process.

The first step
Let your child observe the pictures before you push him to read. After all, the first few years of their life, they have grown learning everything around them visually and not by reading! Yeah, sometimes you are pressed for time or simply lack patience like the way I did. But nothing comes easy, does it? I tried this method and realized that I also enjoyed the picture book even more. Over time, it became an activity that my son and I would look forward to. We would choose a book together, talk about the pictures and then slowly move on to the text. Gradually my son began to improve and a year later he became quite proficient in reading on his own. I quickly imagined that he would hide behind books whenever he is bored and the road ahead would be smooth. Well, it turned out that road ahead wasn't as smooth as I thought it would be. His best friend at school was reading Enid Blyton's Secret Seven and so he wanted to read too. I was super excited as I used to love her books as a child and enjoyed Secret Seven so much. I, of course, forgot I was much older, almost nine when I got on to those books.
But that was short-lived and although his friend had finished all the volumes of Secret Seven, my son wasn't even interested in finishing one volume. We had a chat with him one day about the importance of reading and asked him if Secret Seven fascinates him. He replied, "No, there are no pictures. I want pictures." That chat helped and we set out to find "illustrated books" - books that have few pictures and more text. We went book-shopping together. He spent considerable time browsing books and picked up a few. Now, any time he finds himself bored and not having any ideas to play, he settles with one of his favourite illustrated books.
Image credits: Pixabay