Ever heard the father's side of the picture book tale?
posted by Shweta Sharan, June 12, 2019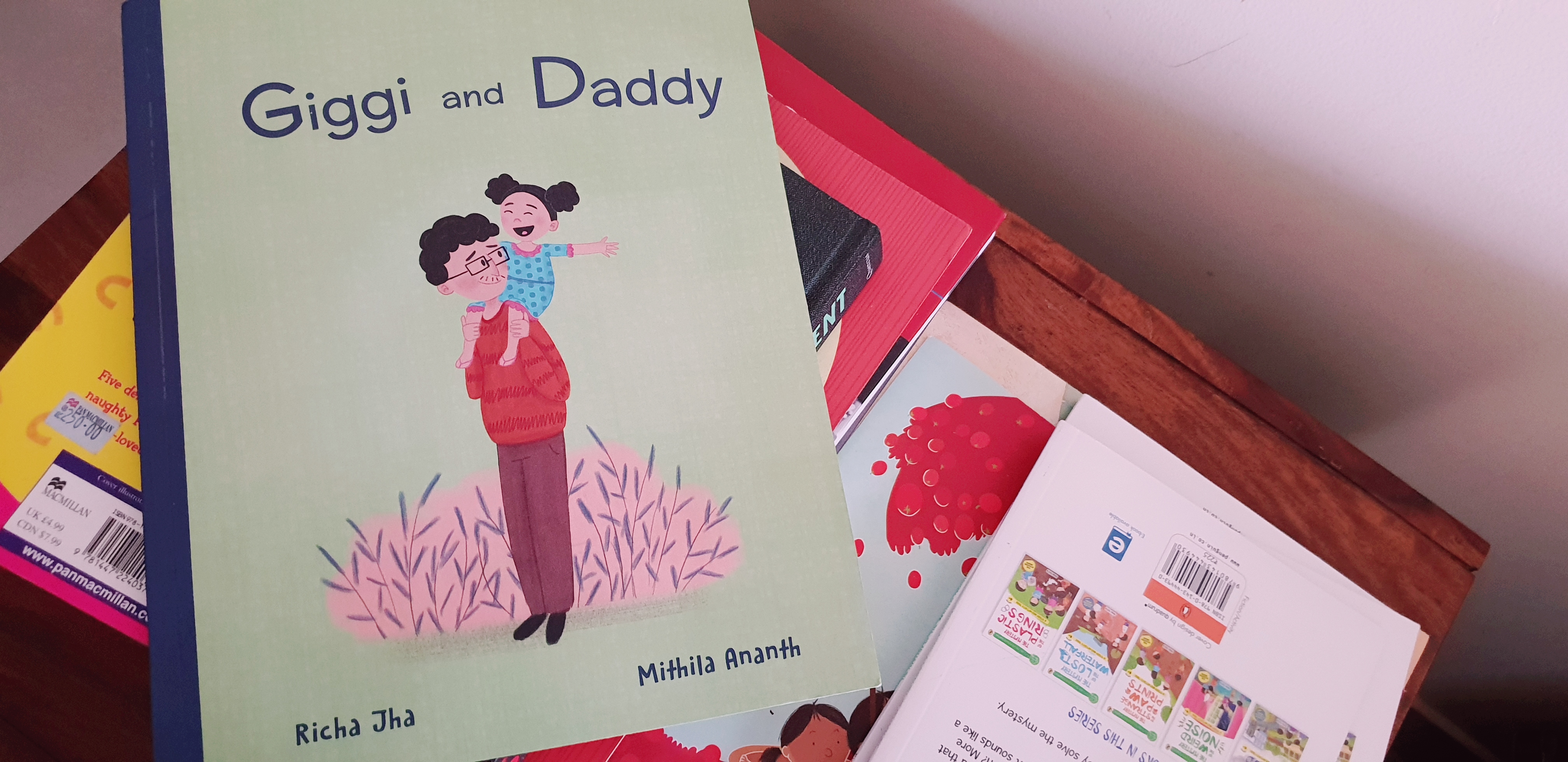 Giggi and Daddy by Richa Jha is a lovely alternative story to the birth stories that our children simply love hearing. It's also a great picture book to explore the father-child bond!

Children love stories about how they were born but what if a dad decided to tell the tale from a slightly different point of view? Giggi and Daddy by Richa Jha is a funny, imaginative, and heart-warming picture book about a father who tells his little girl about the time she came into this world in a very different way -- out of his pocket!

"How was I born? Did you drive mamma to the hospital? Did I come early or late? Tell me the story of the night I was born!" My girl loves to hear the story about how she was born and every time, she likes it if I add a little detail. Sometimes these details are a little exaggerated. For instance, my husband did not drive our car like a Formula 1 racer to the hospital and the nurses did not wear ear-plugs on account of my daughter letting out a piercing cry when she was born!

The conceit that carries a birth story along is precisely what makes 'Giggi and Daddy' a perfect picture book for dads and children! The book begins with Giggi narrating, "There's a story my daddy tells me everyday. It's a little bit of this and a little bit of that and a whole lot of everything." The dad then goes on to narrate his story -- one day, he discovers that he is going to become a dad and he goes to a school for super dads. The story then takes an interesting turn -- that Giggi began to grow big inside his pocket! "What about me inside mummy's tummy?" Gigi asks but dad tells her, "Hush, hush. This is my story."

The father's story becomes funnier and more interesting. He tells Giggi about how she came out of his pocket and her mommy fainted! The dad's story runs parallel to a typical birth story but is very endearing. The book then ends with an interesting little twist that we really loved.

Richa Jha's book is perfect for reading out loud. We love how it defines the father-child bond and gives importance to the father's narrative, which is something we don't see enough of, in children's fiction. It's perfect for any day and not just Father's Day!