All the world's a chapati dough! This picture book celebrates food and a child's imagination
posted by Gomathi Kannan, July 11, 2019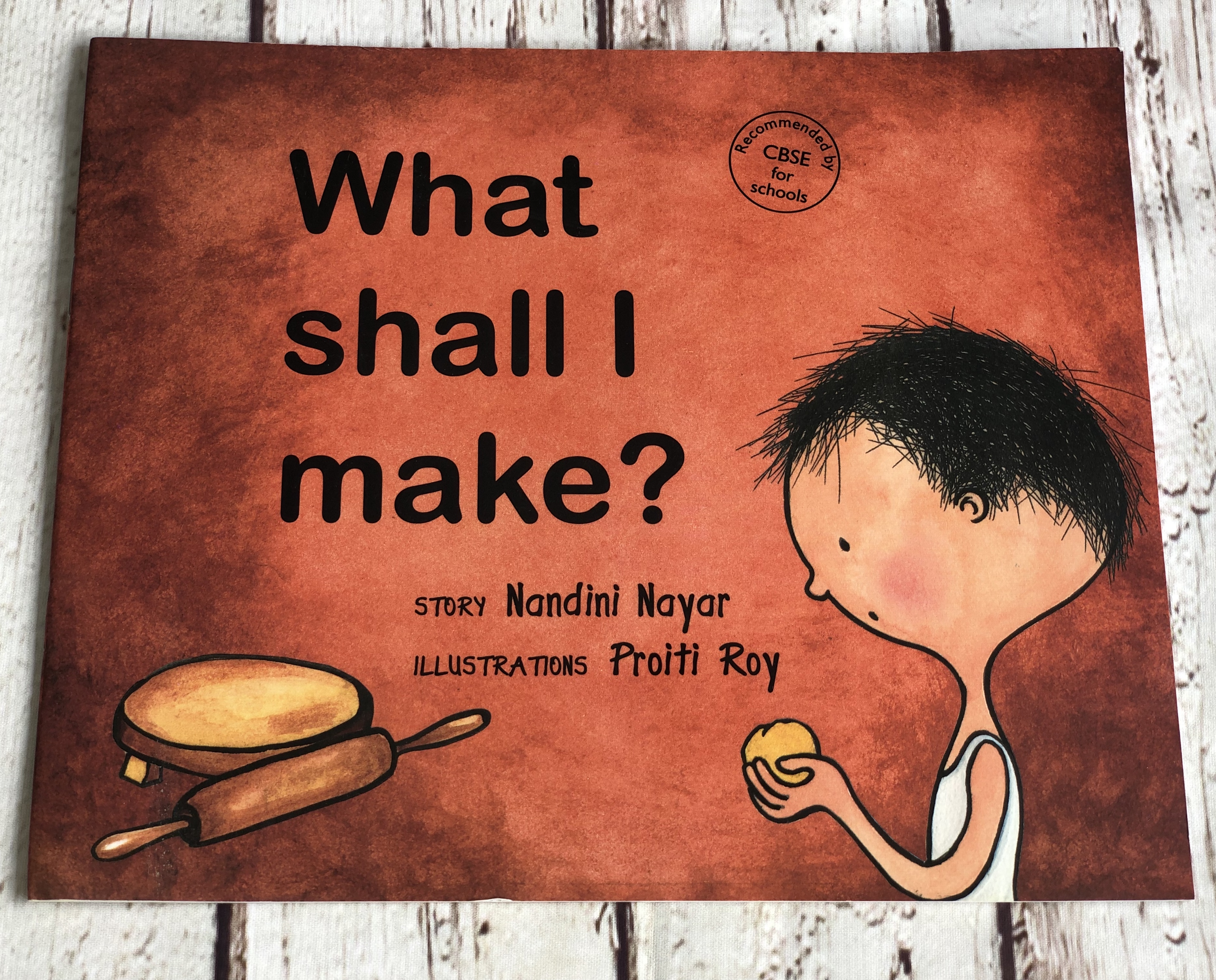 Gomathi Kannan writes about how Nandini Nayar's picture book celebrates a child's imagination through food and culture!
Cooking with children has so many benefits. Children who are involved in cooking at an early age develop a healthy habit of cooking and eating at home when they grow up to be adults. Smaller kids develop hand-eye coordination, fine motor skills. Bigger kids develop the ability to read and understand the recipe, work with the goal in mind, and even understand complex science and math concepts like measurements, volume, etc.
What Shall I Make?
by Nandini Nayar elaborates a usual cooking scene at home with a creative toddler. When handed the dough, Neeraj, the protagonist, experiments with many shapes and sculptures before making a light and fluffy chapati. If you had read 'Pranav's Picture', 'What did you see?' and 'Neelu's Big Box', you would agree with me when I say that Nandhini Nayar's books are undoubtedly a beginner's guide to the path of creativity. This book follows suit. It creates a love for cooking in kids while feeding the creative animal in them.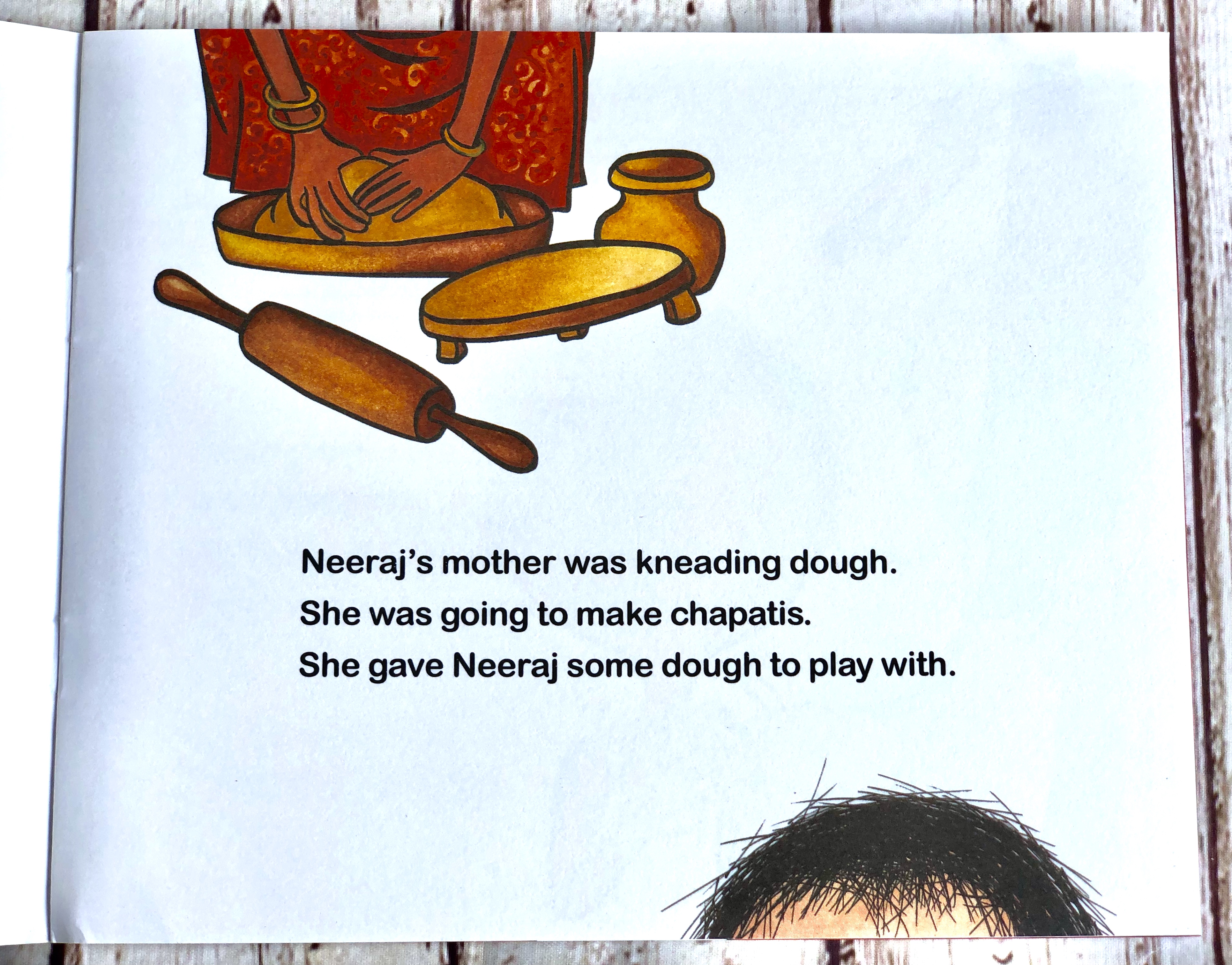 Illustrations are always important for children's books. To kids who are novice readers, illustrations speak as much as the content. Proiti Roy's illustrations are visually striking and speak so much more than I would say. This could easily be a book with no words and it would still convey the content. Special mention to the page that has visual instructions on how to make a chapati!
We definitely loved reading the book over and over. The book encouraged many dough arts and wonderful kitchen time together on days we prepared chapatis!
What Shall I Make is the Toka Junior pick for July!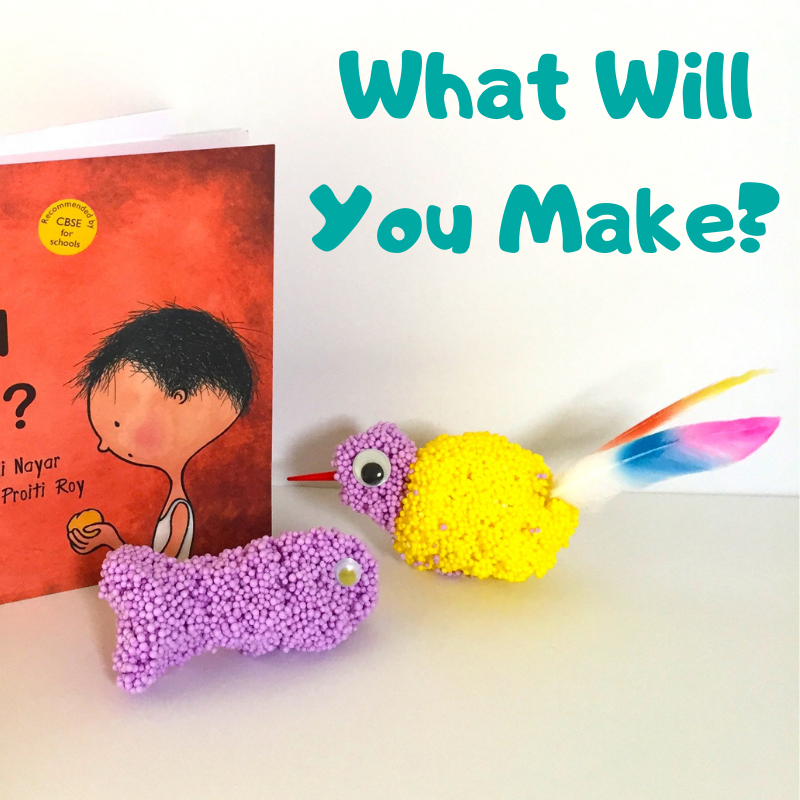 We pair it with a play kit that introduces your child to open-ended cultural play. It's animal themed, so there's tons of fun. It is Playfoam, which means tons of squeezing, pushing, pulling and sensory activity. It is mess-free, so it won't stick to your carpet. It is a builder's kit so it hones design skills. It is also a super STEAM device because it makes strong connections with food and family!